---
---
---
DELOS SUPPORTS ARBITRATION PRACTITIONERS AND IN-HOUSE COUNSEL WITH PRACTICAL, SKILLS-BASED TRAINING
---
Welcome to Delos's advanced oral advocacy training programme in international arbitration. This consists of two courses: one on oral submissions, the other on cross-examination. Find out more 
here
, meet our leading faculty for the 
Asia
, 
EMEA
 and LATAM editions
, and meet our talented participants for the 
Asia
, EMEA and LATAM editions, both practising attorneys and testifying experts. If you would like to attend a mock hearing and follow the oral submissions live, you can find out more 
here
.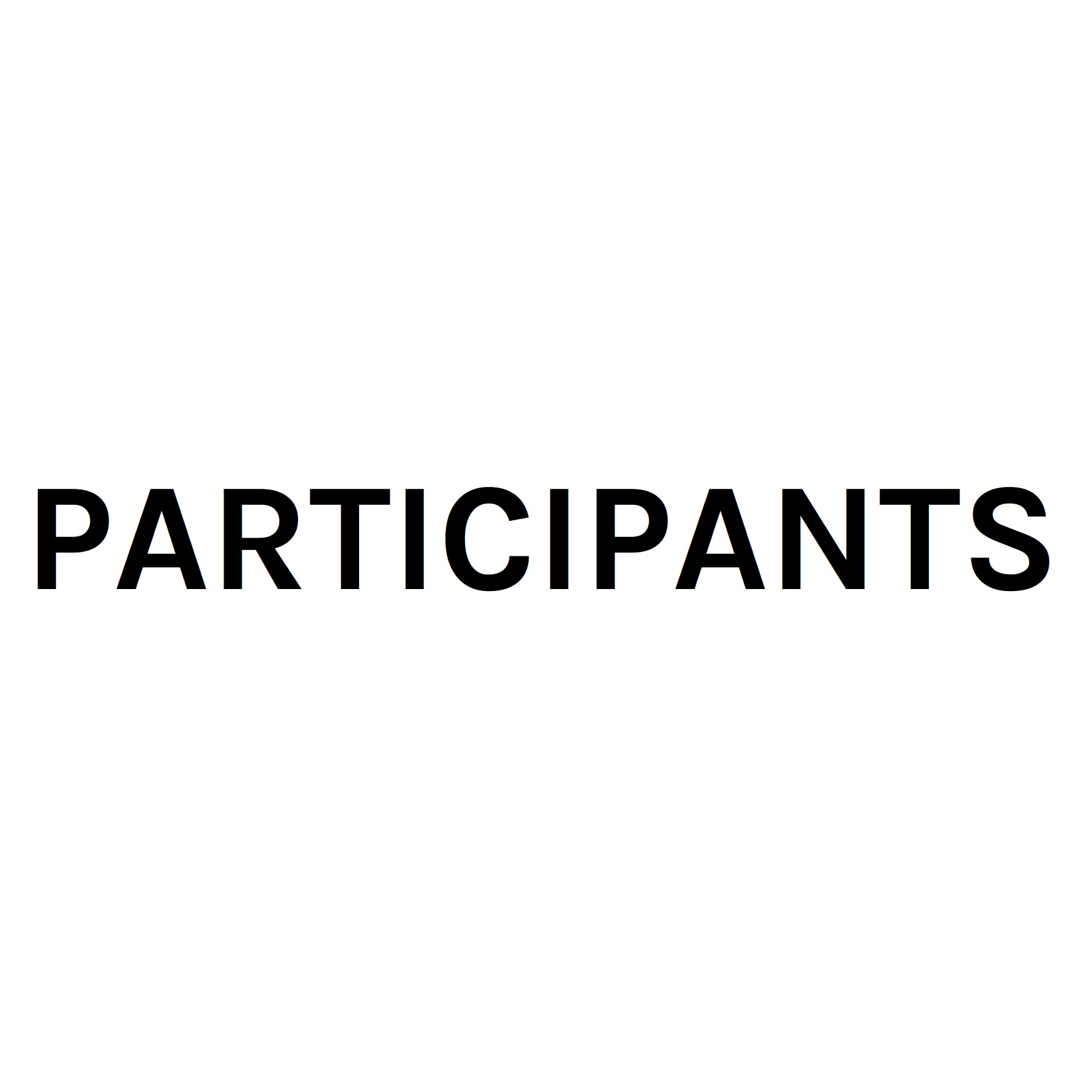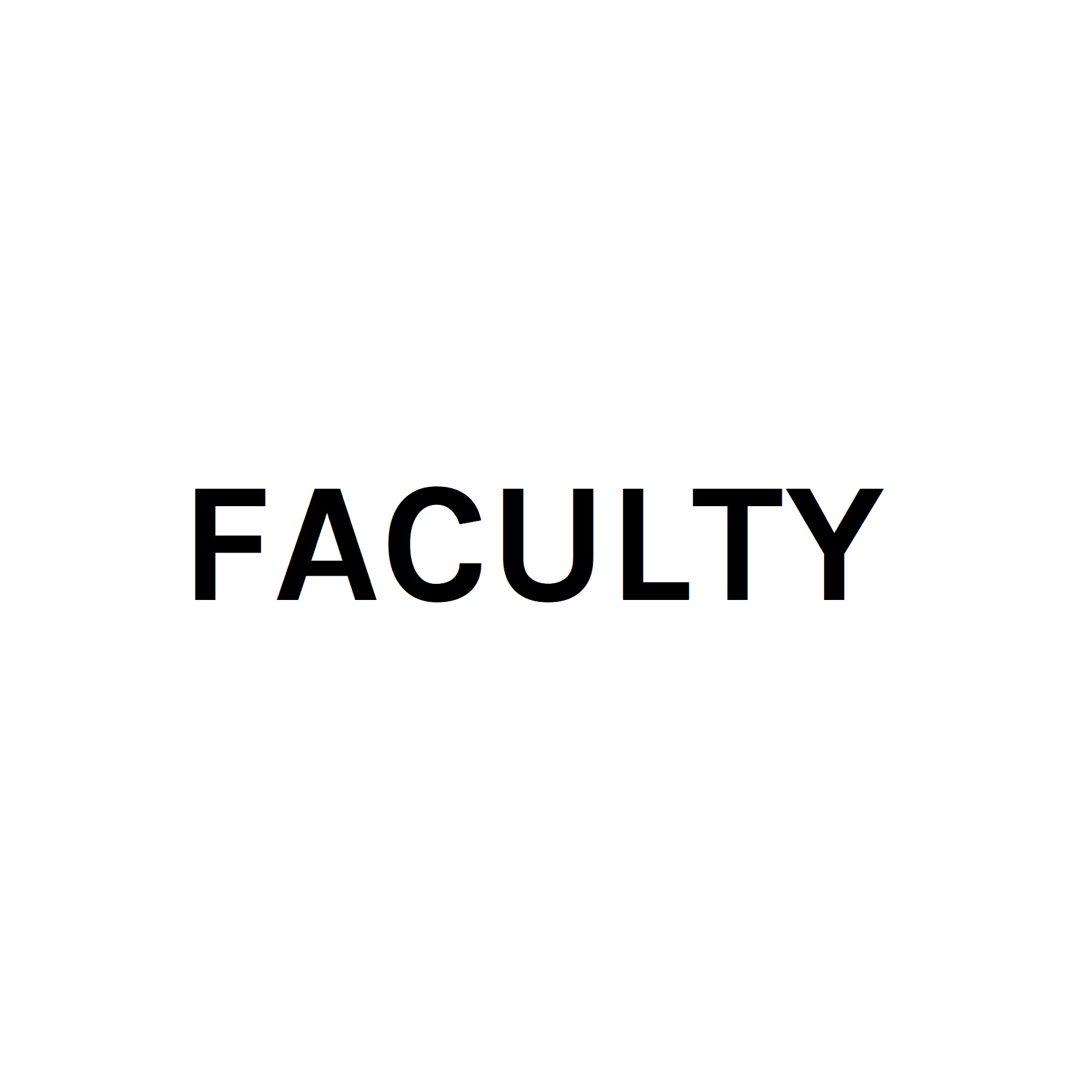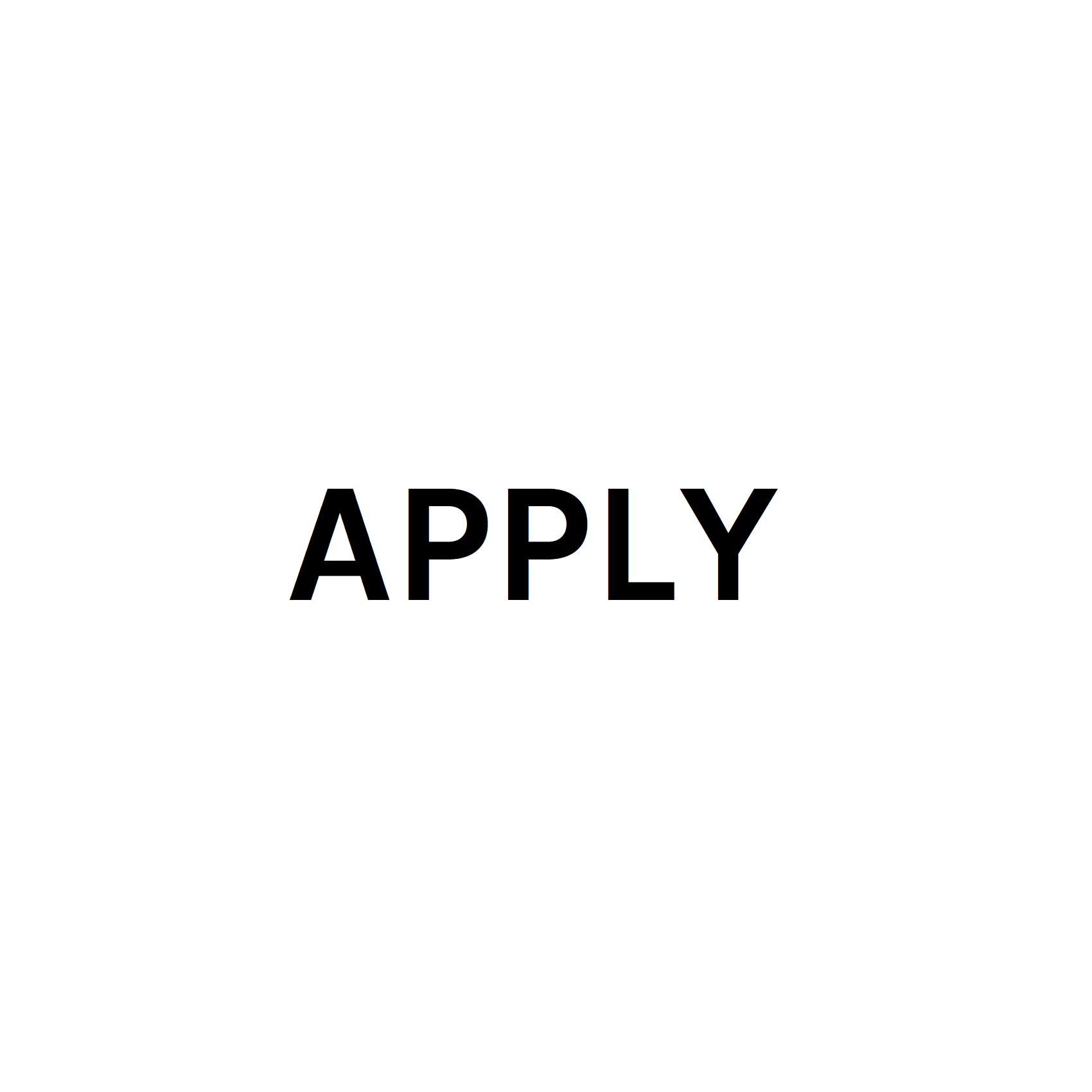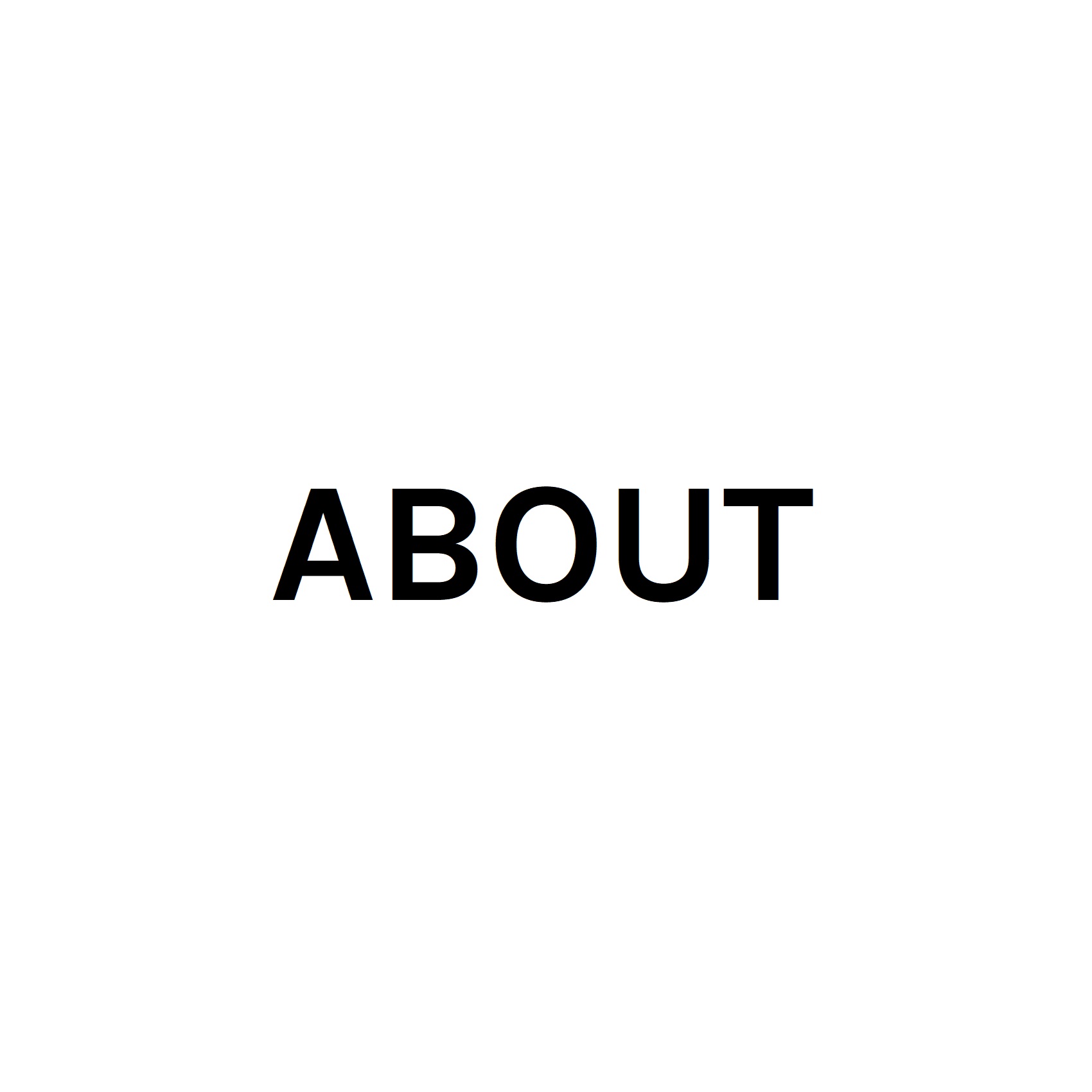 ---
Please meet the ROAP EMEA 2021 Co-Chairs, Faculty and Convenors, comprising leading international arbitration counsel based across Europe, Africa, the Middle East and Washington D.C., who also regularly sit as arbitrators and senior quantum experts: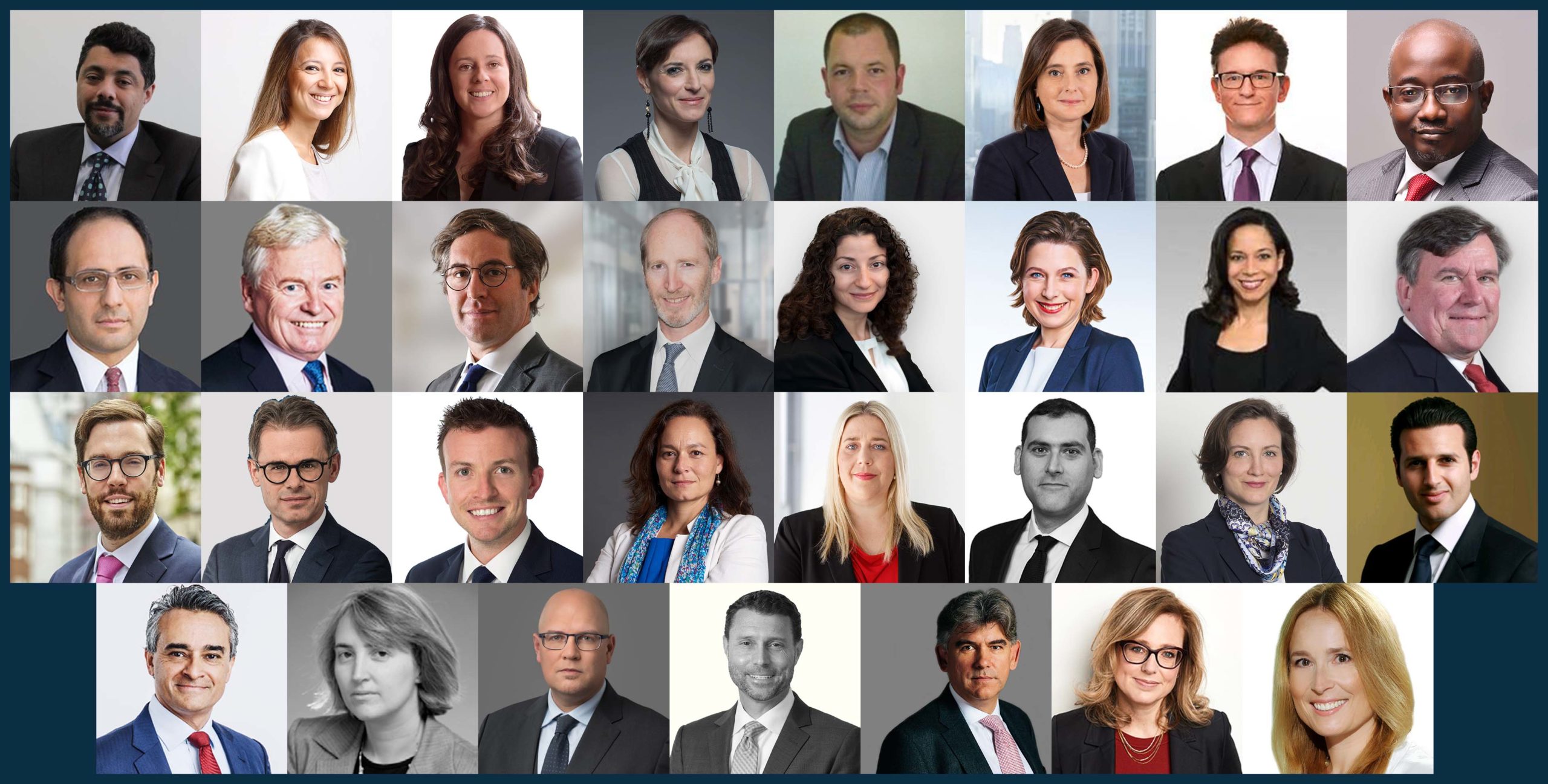 From left to right and top to bottom, we are honoured to have Prof. Mohamed Abdel Wahab, Aïcha Brahma, Ruth Byrne, Cecilia Carrara, Ian Clemmence, Soraya Corm-Bakhos, Philip Dunham, Tunde Fagbohunlu SAN, Alain Farhad, Andrew Flower, Simon Greenberg, Jacob Grierson, Roula Harfouche, Maria Hauser-Morel, Alexandra Johnson, Colin Johnson, Michael Kotrly, Bartosz Krużewski, Andrew MacKenzie, Sofia Martins, Anke Meier, Reza Mohtashami QC, Patrizia Netal, Ziad Obeid, Sirshar Qureshi, Christina Schuetz, Shai Sharvit, Luke Sobota, Luke Steadman, Erica Stein, Małgorzata Surdek. Their short bios are set out below.
Philip Dunham has concentrated his practice in international arbitration since 1992. His principal activity has been acting as counsel in numerous commercial and investment treaty arbitrations, whether ad hoc (including under the UNCITRAL Rules), or under the rules of the ICC, the LCIA, the SCC, or ICSID. Mr. Dunham has particular experience advising on construction and engineering disputes covering a broad range of commercial, industrial and infrastructure projects. Mr. Dunham also has extensive experience handling joint venture, oil & gas, energy, and military procurement disputes in respect of which he has regularly acted for and against state entities. Mr. Dunham has also served as arbitrator (including as an emergency arbitrator) in several significant arbitrations.
Mr. Dunham is a regular speaker at various conferences and seminars on international arbitration in Europe, Asia, and the United States. He has also published numerous articles on international arbitration. Mr. Dunham is admitted to England and Wales Bar and registered as a Foreign Lawyer at the Paris Bar.  He is fluent in English and French.
Mr. Dunham is a member of the ROAP Steering Committee. He was part of the faculty for the inaugural ROAP edition in 2020.
Małgorzata Anna Surdek is a partner and head of dispute resolution at CMS Cameron McKenna Nabarro Olswang in Poland. She has over 20 years of experience in resolving disputes in the construction, energy, mining, telecommunications, banking and insurance sectors. Małgorzata regularly acts as counsel in international commercial arbitrations and international investment arbitrations. She occasionally acts as an arbitrator in arbitrations administered by the ICC, the Arbitration Court at the Polish Chamber of Commerce, the Lewiatan Arbitration Court and in ad hoc arbitrations under the UNCITRAL Rules.
Małgorzata is the Vice-President of the International Court of Arbitration of the International Chamber of Commerce in Paris and a Fellow of the Chartered Institute of Arbitrators. She is also a member of the ICC Commission on Arbitration and ADR, the Arbitration Commission at ICC Poland and the Arbitration Commission of the Polish Bar Council.
The international legal directories The Legal 500, Chambers Global and Chambers Europe recommend Malgorzata as a leading specialist in the field of dispute resolution and insurance. According to Chambers, clients are impressed with "the way she leads the case and her team, as well as the way she formulates her argumentation". They admire the fact that "she focused on the right things and devised a strong strategy for the hearings", praise her as "perfect in negotiations", and commend her "business-oriented attitude". Małgorzata speaks fluent Polish, English and French.
Małgorzata is a member of the ROAP Steering Committee. She was part of the faculty for the inaugural ROAP edition in 2020.
Prof. Dr. Abdel Wahab is Founding Partner and Head of International Arbitration, Construction and Energy at Zulficar & Partners Law Firm. He holds a number of academic and professional positions, including: Chair of the Private International Law Department (Cairo University); Dean of the Africa Arbitration Academy; Chair of the International Expert Advisory Committee of the Permanent Forum of China Construction Law – China; Vice-President, ICC International Court of Arbitration; Member of the ICCA Governing Board; Vice-President of the CRCICA Advisory Committee; MIAC Advisory Board Member; LACIAC Court Member; CIMAC Court Member; PCA Court Member (Egypt); Member of the CIArb's Board of Trustees; Member of the International Council on Online Dispute Resolution (ICODR)'s Governing Board; and Senior Vice Chair, IBA Arab Regional Forum; and Member of the SIAC African Users' Council's Committee.
Prof. Dr. Abdel Wahab served as 'Arbitrator', 'Counsel' and 'Legal Expert' in more than 220 cases involving African, Asian, Canadian, European, Middle Eastern and US parties. He features among the top 64 world leading practitioners in Who's Who Global Elite Thought Leaders: International Arbitration (2021), AFRICA's 30 Arbitration Powerlist (2020) and in I-ARB AFRICA's 100 leading African practitioners, and was selected as the African Personality by Africa Arbitration in June 2018, and by the LACIAC in May 2019. He received the LAW Magazine 2017 Best Legal Practitioner Award, the 2018 ASA International Arbitration Advocacy Prize, the 2019 AYA Hall-of-Fame African Arbitrator Award, the 2020 Client Choice International Award and the 2021 Lawdragon Global Litigation 500 Award.
Prof. Dr. Abdel Wahab is also co-editor (with Maxi Scherer and Niuscha Bassiri) of the leading international book on COVID-19 and international arbitration, entitled "International Arbitration and the COVID-19 Revolution" (2020). He also sits on the editorial board and advisory committees of several law journals and has held visiting posts in universities in Egypt, the UK and the USA. He teaches international law, international investment and commercial arbitration, conflict of laws and comparative law.
Aïcha Brahma was admitted to the Paris Bar in 2010 and worked for almost four years in a French boutique firm located in Paris specializing in the enforcement of international arbitral awards and foreign judgments on French territory against sovereign states. She has worked for almost two years in a Moroccan firm where she advised foreign companies mainly in the fields of commercial litigation and international arbitration.
Since 2016, Aïcha Brahma has joined BRAHMA AVOCATS, a Moroccan independent firm which practice dates back to the early 70's. Aïcha Brahma advices Moroccan and international companies in their business law needs relating to the company life: incorporation, international contracts, business litigation (including emergency procedures, interim measures, dispute between partners, business criminal law). She also practices international assets recovery and both domestic and international arbitration.
She is the alternate Moroccan representative within the ICC institutions and has been recently appointed as sole arbitrator in an arbitration before the Moroccan Court of arbitration where she is an approved arbitrator.
Aïcha Brahma is a former lecturer in private international law, as she was Professor Marie-Laure Niboyet's teaching assistant at the University of Paris Ouest Nanterre la Défense in 2012 and was invited by Professor Khaled Abou El Fadl to attend his classes in Islamic and Refugees law at the University of California Los Angeles (UCLA) during 2014. Her working languages are: French, English, Arabic and Spanish.
Ruth Byrne is a partner and solicitor advocate in the London office of King & Spalding. Ruth specialises in international commercial disputes. She has advised clients on disputes arising in multiple jurisdictions (notably in Africa, the Middle East, and Eastern Europe) and from a wide range of different industry sectors, including energy, life sciences, media, manufacturing and retail and banking. Ruth has appeared as counsel in arbitrations under all of the leading institutional rules (ICC, LCIA, AAA/ICDR, SCC, Swiss Rules, and ICSID), as well as ad hoc arbitrations, and sits regularly as arbitrator. She also appears frequently in the English High Court, in particular in proceedings in support of arbitration, as well as more generally, in international commercial litigation. Ruth also advises on questions of public and private international law. She is recommended in Chambers UK, the Legal 500 (UK) and Who's Who Legal (International Arbitration). Ruth speaks regularly on a variety of international arbitration topics.
Ruth was part of the faculty for the inaugural ROAP edition in 2020.
Cecilia Carrara is pro bono partner at Legance and coordinates the corporate social activities of the Firm. She has significant experience in the field of national and international, commercial and investment arbitration proceedings, both institutional and ad hoc, acting as counsel and as arbitrator. She further represents international and Italian companies in arbitration-related proceedings in front of the national courts, such as recognition and enforcement proceedings of arbitral awards. Cecilia has been admitted to practice before the Italian Supreme Court.
Cecilia also focuses on mergers & acquisitions, extraordinary corporate transactions and commercial contracts, mainly representing foreign clients investing in Italy. In particular, Cecilia is responsible for the Legance German desk, having a specific focus on German speaking countries and Eastern Europe.
Cecilia is a member of the Steering Committee of the Pledge and the IBA Task Force in charge of reviewing the 2010 IBA Rules on the Taking of Evidence in International Arbitration. She is co-founder of ArbIt (the Italian Forum for Arbitration and ADR) and member of its Advisory Board. She has been a member of the ICC International Court of Arbitration from July 2015 until January 2020, of the Board Council of ICC Italy from January 2018 until May 2019, co-chair of the arbitration working group of ASLA (the Association of Italian Law Firms) from January 2014 to November 2019 and Vice Chair of the Host Committee of the IBA Annual Conference held in Rome in October 2018. She has also been a member of the ICC Task Force on Emergency Arbitrator Proceedings and of the ICC Task Force on Arbitration of Climate Change Related Disputes. Cecilia is also a member of DIS and has been in charge of reviewing the translation into Italian of the new DIS Rules as well as the update of the translation into German of the new Rules of the Milan Chamber of Arbitration.
As of May 2020, she is member of the PROLAW advisory board (Rule of Law for Development Program - Loyola University Chicago School of Law).
Cecilia was part of the faculty for the inaugural ROAP edition in 2020.
Ian is a Partner in PwC's London based Forensic Services practice, where he is responsible for leading a range of valuation, litigation dispute and investigation cases. Ian has over nineteen years of disputes, audit, corporate finance, investigation, financial modelling, report writing and statistical analysis experience. He has managed the production of over 100 expert reports, focused on a range of issues across multiple industries and territories, often with a particular focus on energy, oil and gas and construction, including claims arising out of investment treaties. Ian has been appointed as expert on a number of matters (both litigation and arbitration) and given oral evidence on a number of occasions, mostly recently testifying in an ICC arbitration. Ian also has experience of mediations, managing global investigations, corruption reviews and audits under UK GAAP, IFRS and US GAAP. Ian has been engaged to act as expert in a number of forums, including the UK High Court and under ICC Rules.
Ian is a member of the ROAP Steering Committee and was part of the faculty for the inaugural ROAP edition in 2020.
Soraya Corm-Bakhos is a counsel at Watson Farley & Williams (Middle East) LLP. She is an experienced arbitration practitioner with over 12 years' experience in the UAE. Prior to joining Watson Farley & Williams, Soraya Corm-Bakhos practiced in the Dispute Resolution teams of Baker McKenzie Habib Al Mulla and DWF (Middle East) LLP. She has wide-ranging experience in all types of international commercial arbitrations, having acted as advising counsel under major institutional arbitration rules (including ICC, LCIA, SCC, DIFC-LCIA and DIAC) and ad hoc in arbitrations seated in Europe and the Middle East in relation to a wide variety of industry sectors, including real estate/construction, oil & gas and banking and finance. Mrs Corm-Bakhos also regularly sits as arbitrator (sole arbitrator, co-arbitrator and chair) in arbitrations mainly related to real estate, sale and purchase disputes and commercial disputes.
Mrs Corm-Bakhos has authored several publications in the field of arbitration and more specifically in relation to Middle Eastern arbitration related topics. She is fluent in French, English and Arabic. Mrs Corm-Bakhos was admitted to the Paris Bar in 2003 and holds a Masters in Private Law and a DEA in Private International Law and International Trade Law from Assas University in Paris, France.
Tunde Fagbohunlu SAN heads Aluko & Oyebode's dispute resolution and maritime practice groups, and specialises in commercial litigation and arbitration; with particular emphasis on complex commercial matters. He regularly represents Nigerian, foreign and multi-national clients in high-profile proceedings before the ICC International Court of Arbitration and the London Court of International Arbitration.
Tunde is a Senior Advocate of Nigeria, and is a member of the Nigerian Bar Association; International Bar Association; London Court of International Arbitration; and is a Fellow of the Chartered Institute of Arbitrators.
Alain Farhad has acted as sole arbitrator, co-arbitrator or Chairman in over 50 arbitration proceedings conducted under the rules of various international institutions. He has also advised and represented corporations, States and State-owned entities in commercial and investment disputes for over 15 years. He is currently based in Dubai and heads Mayer Brown's International Arbitration practice in the Middle East.
He has been recognized as "one of the rising stars of international arbitration" (legal 500) and "a leader in the profession in the Middle East" and a "Global Leader" (Who's Who of International Arbitration).
Prior to relocating to the Middle East, he practiced international arbitration in Paris. Alain Farhad has been appointed to serve as a member of the ICC Commission on Arbitration and ADR. He is also a member of the Steering Committee of the ICC UAE Arbitration Commission.
He is a French qualified Avocat à la Cour and a member of the New York Bar. He holds law degrees from Paris Sorbonne University and Cornell Law School.
He has written extensively on various aspects of arbitration law, in French and in English and is regularly invited to speak at a variety of international arbitration conferences globally.
He is fluent in English, French and Farsi.
Andrew Flower is a Managing Director with Alvarez & Marsal Disputes and Investigations in Paris. He has more than 25 years of experience in forensic accounting and in providing expert evidence in international arbitration (commercial and investor state). He has been listed as a leading expert witnesses in international arbitration in Europe by "Who's Who Legal," since inception of the list and is equally recognised as a Thought Leader in International Arbitration.
Mr. Flower has provided expert evidence in arbitrations conducted under the auspices of institutions including ICC, ICDR, ICSID, DIAC, NAI, DIS, and under UNCITRAL rules. He has provided written evidence in over 150 disputes, and has testified and been cross-examined on his evidence before tribunals in New York, Washington DC, London, Paris, Stockholm, The Hague, Geneva, Zurich, Dubai, Singapore and Brisbane.
Throughout his career, Mr. Flower has also provided advice to parties in post transaction disputes, both in connection with arbitrations and in the context of expert determinations.  He acted both as an advisor to one of the parties and as the appointed determining expert.
Prior to joining A&M, Mr. Flower was the global head of the disputes practice in one of the Big Four accounting firms working out of their Paris, New York and London offices. Mr. Flower has also been appointed as an independent expert by the ICC Centre of Expertise and as a tribunal appointed expert in an ICC arbitration. Mr. Flower has also acted as mediator in a royalty dispute.
In addition to his work in arbitration, Mr. Flower assisted Vivendi as a defendant in their long running class action suit in the New York Courts and has provided written expert evidence in matters before the English High Court. He was also one of the senior advisors to the Kuwait Government in the assessment of corporate claims for damages arising from the First Gulf War.
Mr. Flower earned a bachelor's degree in history from the University of York. He is a fellow of the Institute of Chartered Accountants in England and Wales and is a native English and fluent French speaker.
Mr. Flower is a member of the ROAP Steering Committee and was part of the faculty for the inaugural ROAP edition in 2020.
Simon Greenberg is a Partner with Clifford Chance's international arbitration group in Paris. He represents clients in international arbitrations and acting as arbitrator. His experience covers all major arbitral institutions and a range of sectors, notably including technology/IP/telecoms; mining & metals; energy; and aviation (especially helicopters). He has extensive recent experience of arbitrations involving issues of corruption and the breach compliance rules and undertakings.
Before joining Clifford Chance in early 2012, he spent four years as Deputy Secretary General of the ICC International Court of Arbitration, having previously practiced with leading international arbitration teams in Paris and Australia. He has authored or co-authored over 30 articles on international arbitration and two books: "International Commercial Arbitration: An Asia Pacific Perspective" (Cambridge 2011) and "The Secretariat's Guide to ICC Arbitration" (ICC 2012). Simon lectures on international arbitration at Sciences Po in Paris since 2008 and is a Visiting Professor of international arbitration at Hong Kong University since 2011. He was a Court Member (Australia) of the ICC International Court of Arbitration 2012-2018 and an Australian Government delegate to the United Nations Commission on International Trade Law 2014-2016.
Simon was part of the faculty for the inaugural ROAP edition in 2020.
Jacob Grierson heads Asafo & Co.'s international arbitration practice and is based in the Firm's Paris office. His practice is focused on representing clients in relation to a wide range of arbitrations, including disputes arising out of the oil and gas, mining, power, construction, telecom and pharmaceutical industries. Jacob has represented clients in matters involving foreign investment disputes, joint venture disputes, post-merger and acquisition disputes, licensing disputes and distribution and franchising disputes, among others.
A graduate of Balliol College, Oxford University and the College of Europe in Bruges, and a qualified English barrister and French avocat, Mr Grierson has extensive experience in arbitrations under the ICC Rules of Arbitration, as well as in many other types of arbitrations (ad hoc, ICSID, HKIAC and LCIA). He has acted as arbitrator (sole arbitrator, president and co-arbitrator) in a number of arbitrations. Additionally, he is a CEDR qualified mediator.
Mr Grierson is Vice-President of the Casablanca International Mediation and Arbitration Center (CIMAC), a Council Member of the ICC Institute of World Business Law and a Member of the ICC Arbitration Commission and sits on the editorial board of the IBA Arbitration Committee's Newsletter. He is also the co-author of the book "Arbitrating under the 2012 ICC Rules: An Introductory User's Guide", published by Kluwer Law International. He teaches at a number of universities, including the College of Europe.
Mr Grierson is fluent in English and French. He was part of the faculty for the inaugural ROAP edition in 2020.
Roula Harfouche is a partner with HKA in London. She specialises in the assessment of damages and complex valuation issues in litigation and international arbitration contexts. She is experienced in matters involving breaches of contract, investment treaty claims, transaction-related disputes and intellectual property infringements. She has been valuing companies, listed and unlisted securities, and IP rights in commercial and contentious contexts since 2000, and has provided valuation or damages assessment services in more than 80 disputes.
Maria Hauser-Morel is based in the Paris office of HANEFELD, a top tier international dispute resolution boutique firm with offices in Germany and France. She acts as counsel and arbitrator in international arbitration proceedings, focusing on construction & engineering (specifically FIDIC model contracts) disputes, energy disputes and disputes involving states and state entities.
Maria is a Polish qualified lawyer. She is also admitted to practice as avocat in France (Directive 98/5/EC). Maria holds a doctorate of law from the University of Wroclaw (Poland) and a Master of European and International Business Law of the University of Saint Gallen.
Prior to joining HANEFELD, Maria worked in a reputable Polish and international law firms as well as at the Secretariat of the ICC International Court of Arbitration. There, she headed the Case Management Team that primarily handles matters from Central and Eastern Europe, often involving sovereign States or State related entities.
Alexandra Johnson is a Partner at Bär & Karrer with 20 years of experience in international arbitration. She has acted as counsel in numerous arbitration proceedings, both ad hoc and institutional (eg, UNCITRAL, ICC, LCIA, Swiss Rules, CAS) in various matters such as international joint venture agreements, long term gas supply contracts, construction and engineering, distribution and licensing, sale of goods, pharmaceutical, M&A and sport-related disputes.
Alexandra Johnson has also acted as chair, sole and co-arbitrator in several arbitration proceedings. She is on the panel of arbitrators of the ICC Swiss Commission of Arbitration and ADR.
Moreover, Alexandra Johnson frequently advises clients on Swiss contract law and represents parties in enforcement or setting aside proceedings before Swiss cantonal courts and before the Swiss Federal Supreme Court. She also regularly acts before state courts for litigation cases.
Alexandra Johnson is dual national Swiss and Jamaican. She graduated summa cum laude in 1997 from the Law School of Neuchâtel University and holds an LLM (2001) from Harvard Law School (Fulbright Scholar). She is admitted to the Geneva and New York bars.
Alexandra Johnson regularly speaks and writes on international arbitration topics and holds a number of positions in arbitral institution. She is a member of the Arbitration Court of the Swiss Chambers' Arbitration Institution. She is a Co-Chair of the Swiss Arbitration Association (ASA) Geneva Local Group and a member of the ASA marketing committee. She is also part of the Academic Council of the Swiss Arbitration Academy and an immediate past member of the board of ArbitralWomen.
Alexandra Johnson is a member of the Board of Directors of the Ludwig Institute for Cancer Research Ltd., as well as a member of the Board of Directors of the LICR Fund, Inc.
Alexandra Johnson received a Distinguished Service Award from the American Arbitration Association for her role as co-chair of the International Centre for Dispute Resolution (ICDR) Young & International from 2007 to 2010. She is also a past member of ICDR Y&I's global advisory board (2010-2013). Alexandra Johnson is listed in Legal 500 and in Who's Who Legal's global ranking for all arbitration practitioners.
Alexandra was part of the faculty for the inaugural ROAP edition in 2020.
Colin Johnson is a partner in HKA's fast growing Forensic Accounting and Commercial Damages (FACD) team based in London.  Colin's career to date has seen him undertake roles as a project finance lawyer and consultant, a project developer  and a project investor in emerging markets.  He now applies this extensive project investment experience in his forensic work when acting as expert witness, valuer and advisor. Recognised by Who's Who Legal as a Global Leader, he has acted as expert witness on behalf of national governments, large companies, and entrepreneurs in international arbitrations and litigation on cases ranging up to US$50bn+ in claim value. His experience also extends to analysing, negotiating, and managing major projects (particularly energy related), having worked in Europe, North America, Latin America, Africa, the Middle East, and Asia.
Colin is a member of the ROAP Steering Committee.
Michael Kotrly is a barrister at One Essex Court in London. He has a broad practice spanning commercial litigation, arbitration (both investor-state and commercial) and advisory work.
Michael's legal career has spanned three continents, having practiced in Toronto, Dubai, and London. His advocacy experience spans commercial and investment treaty arbitral tribunals as well as courts in England and Ontario (Canada). Prior to being called to the English Bar and completing pupillage, Michael was a Senior Associate in the International Arbitration Group at Freshfields Bruckhaus Deringer LLP in London.
Michael has been listed as a Future Leader in International Arbitration by Who's Who Legal since 2018, with referees most recently describing him as a "sharp, practical and all-round wonderful lawyer" with an "uncanny ability to understand quantum claims."
Bartosz Krużewski, head of the Litigation & Dispute Resolution Practice in Continental Europe at Clifford Chance and a partner in Warsaw, specialises in international arbitration. His experience includes advising renewable energy, financial, oil and gas and transportation clients in commercial and investment treaty arbitrations. For the past six years, Bartosz has been the President of the Arbitration Committee at ICC Poland and a member of the Board of ICC Poland. Bartosz is a member of the ICC and the ICC Commission and an arbitrator in institutional and ad hoc arbitration proceedings.
Bartosz is recognised by independent legal directories, including Chambers Global, Chambers Europe and Legal 500 EMEA, as one of the market leaders in both litigation and arbitration.
Bartosz was part of the faculty for the inaugural ROAP edition in 2020.
Andrew MacKenzie is a partner and Head of Baker McKenzie Habib Al Mulla's Arbitration, Construction and Offshore Litigation (DIFC/ADGM Courts) practice. He has been based in Dubai since 2009. He is a qualified English law Barrister, Solicitor Advocate and arbitration law specialist. He works extensively across the Middle East, Africa and Asia, acting for governments and international corporations on complex commercial disputes under a variety of civil and common law systems. He is ranked in Chambers Global, Legal 500 and is listed in Who's Who Legal as one of the world's leading dispute lawyers.
Andrew handles a wide range of commercial and financial disputes and has a particular specialty in financial services, construction and energy disputes, as well as advising clients on IP and insurance matters. Andrew has tried cases in all of the major arbitration forums including ICSID, ICC, LCIA, DIFC-LCIA, SIAC, AAA, UNCITRAL, ADCCAC and DIAC. He also holds full rights of audience before the DIFC and ADGM Courts, sits as an arbitrator and has written and presented at numerous international conferences on arbitration, commercial litigation and dispute resolution more broadly. Andrew is an active supporter in both the Arbitration Pledge and the Campaign for Greener Arbitrations.
Sofia Martins heads the disputes practice at Miranda & Associados.
Sofia sits on the board of the Portuguese Arbitration Association since 2014. She has also been an officer of the IBA Arbitration Committee and co-editor of the IBA International Arbitration Guide since March 2017 and is a member of the ICC Arbitration and ADR Committee. In July 2020 she was appointed to chair the board of the arbitration Center of Concórdia. Previously she was one of the co-chairs for CEA-40 and APASub40, having also sat on the board of the Arbitration Centre of the Portuguese Chamber of Commerce and Industry (2012 – 2019).
Sofia represents clients in a wide range of civil, commercial and investment disputes, ranging from construction to energy, in Portugal and abroad, also acting as arbitrator, both in domestic and international disputes.
Sofia is a member of the ROAP Steering Committee and was part of the faculty for the inaugural ROAP edition in 2020.
Anke Meier, partner in the Frankfurt office of Noerr, co-heads the firm-wide Litigation, Arbitration & ADR Practice. She is admitted to practice as an attorney in Germany and New York and has practiced in the U.S., the Netherlands and Germany.
She has broad experience in commercial and investment arbitration with a particular focus on disputes in the energy sector. Her practice comprises primarily large and complex international cases with a regional focus on the U.S. and Eastern Europe; however, she also has experience with disputes involving Asian and African parties. She is frequently involved in post-M&A disputes, construction/infrastructure disputes and disputes arising out of supply contracts in different industries.
Anke Meier has acted as counsel and local co-counsel in more than 60 arbitration cases conducted under various arbitration rules as well as in ad hoc arbitrations. She has experience with expedited arbitrations and applications for interim measures. Besides acting as counsel, she serves as arbitrator on a regular basis. Further, she advises clients in arbitration-related proceedings filed before domestic courts for recognition/enforcement of awards, jurisdictional disputes and challenges. Anke Meier also advises clients in complex German-U.S. litigation, including the international taking of evidence and discovery.
Anke Meier is a member of the arbitration council of the German Arbitration Institute (DIS), a member of the executive board of the Swedish Arbitration Association (SAA) and chairs the German chapter of the international section of the New York State Bar Association (NYSBA).
As of 2013, Anke Meier has been appointed by the Federal Republic of Germany as Conciliator of the International Centre for the Settlement of Investment Disputes (ICSID).
Anke was part of the faculty for the inaugural ROAP edition in 2020.
Reza Mohtashami QC is a partner in the London office of Three Crowns. He has represented clients as counsel and advocate in more than 80 arbitrations conducted under a variety of arbitration rules in many different jurisdictions. Reza has particular expertise in disputes arising in emerging markets with a focus on the telecoms, energy and infrastructure sectors. Prior to Three Crowns he worked in the arbitration practice of a leading international arbitration firm where he established and led the firm's global arbitration practice in the Middle East. Reza is a Vice-Chair of the IBA Arbitration Committee, trustee of the DIFC-LCIA Arbitration Centre, a trustee of the BCDR-AAA, and editorial board member of the ICC Dispute Resolution Bulletin and Global Arbitration Review. He is the immediate past president of the LCIA Arab Users' Council. Reza is a qualified English solicitor-advocate and was appointed Queen's Counsel in recognition of his advocacy skills in 2018. He is recognised as a Thought Leader in arbitration by Who Who's Legal with Chambers and Partners describing him as "very capable, intelligent and hard-working" and the "real deal." He speaks English, French and Farsi.
Reza is the Chair of the ROAP Steering Committee. He was part of the faculty for the inaugural ROAP edition in 2020.
Patrizia Netal, is a co-founder and partner at KNOETZL, a leading Austrian firm specialized in arbitration, litigation, alternative dispute resolution and business crime. Patrizia has extensive experience in ad hoc and institutional arbitration proceedings under the DIS, ICC, VIAC and UNCITRAL Arbitration Rules. She acts both as counsel and arbitrator in international arbitrations and has been involved in numerous large-scale projects across the SEE and CEE region, with a substantial focus on construction and engineering, post-M&A disputes, aviation, distributorship and international sales contracts.
Since January 2020, Patrizia is a member of the Board of VIAC (Vienna International Arbitral Centre). She is Co-Director of the Willem C. Vis International Commercial Arbitration Moot, the world's largest international arbitration event that annually brings more than 4,000 international arbitration practitioners to Vienna. Due to the COVID-19 pandemic resulting in this year's cancellation of the event in Vienna, in April 2020, she organized the first Virtual Vis Moot with 560 remote hearings conducted in 6 days. Patrizia is Austria's Steering Committee member of the Pledge for Equal Representation in Arbitration (ERA – The Pledge) and she also lectures on arbitration subjects at the Austrian Arbitration Academy of the University of Vienna. Patrizia is co-author of the Vienna Protocol – A Practical Checklist for Remote Hearings (VIAC; edition 2020) and of the VIAC Handbook Vienna Rules, A Practitioner's Guide (edition 2019).
Patrizia was part of the faculty for the inaugural ROAP edition in 2020.
Ziad Obeid is a partner at Obeid Law Firm. He is a dual-qualified lawyer with a civil engineering background and extensive cross-border experience gained through legal practice in Europe and the Middle East. Ziad has notable expertise in complex contractual arrangements and matters brought under bilateral investment treaties and international legal instruments.
With his dual-disciplinary background, Ziad has specific sector-focused experience advising corporations in relation to international contracts dealing with large, complex civil engineering, industrial (including nuclear), infrastructure and energy projects.
Ziad's practice extends to advising on multijurisdictional civil litigation, global investigations and a wide array of enforcement matters in Lebanon. On the local litigation front, Ziad has been and continues to be involved in the representation of foreign states and major international corporations before the Lebanese courts in high-stakes cases across a variety of sectors, including aviation, pharmaceutical, banking, construction, luxury and retail.
Identified among the world's foremost dispute resolution practitioners in GAR's guide: Thought Leaders 2018, Ziad regularly acts as counsel, sole arbitrator, chairperson or co-arbitrator in multifaceted international arbitrations conducted in Arabic, French and English brought both ad hoc and under a variety of institutional rules and subject to a wide range of applicable laws from within the MENA region and beyond.
Sirshar leads PwC's CEE/CIS Dispute Advisory Centre of Excellence in CEE, Russia and the CIS. He has 27 years of experience which covers many aspects of accounting and financial matters, including loss of profits claims, construction claims, claims arising following acquisitions and sales of businesses, insurance claims, fraud prevention, integrity due diligence, and financial investigation.
He has prepared many expert reports for local arbitration, courts and for international arbitration cases involving issues in Belarus, Bosnia, Bulgaria, Croatia, Czech Republic, Georgia, Slovakia, Kazakhstan, Hungary, Romania, Kosovo, Serbia, Macedonia, Poland, Russia and Turkmenistan. He has been instructed to act as an expert on behalf of claimants, respondents and the prosecutor's office, as well as for tribunals. He been involved in commercial and investor-state disputes and criminal proceedings, and has been asked to act as an expert determinant on share purchase agreement disputes. Sirshar regularly testifies in international arbitration cases, having testified in London, Paris, Bucharest, Belgrade, the Hague, Zagreb and Washington, DC; and has been instructed by many of the top international law firms.
Sirshar is a regular speaker at International Arbitration conferences on the topic of damages. He is a member of the Institute of Chartered Accountants in England and Wales (ICAEW).
Sirshar was part of the faculty for the inaugural ROAP edition in 2020.
Christina Schuetz is a Senior Associate in the arbitration team at Clifford Chance LLP in London, with over 13 years' experience in investment treaty and commercial arbitration, acting as counsel, tribunal secretary and arbitrator. She is admitted to practice in England & Wales and New York State.
A fluent speaker of Russian and German, with good knowledge of Polish and French, her practice focuses on disputes relating to business interests in Eastern and Central Europe. She also represents litigants in heavily contested English High Court claims relating to interests in Russian companies and offshore structures.
Having begun her career at Shearman & Sterling LLP in New York and Frankfurt, since moving to London in 2009, she has spent 1.5 years on secondment to Clifford Chance CIS Limited in Moscow. Christina is the founder and was the first Secretary of the Russian and CIS Arbitration Network.
Already as a student, Christina was keen to gain advocacy experience. In the Vis Moot Court, she was a member of the Columbia Law School team that finished third in the Vienna competition in 2006 (and she won an honourable mention as an individual speaker). In the Jessup Moot Court, she was a member of the Humboldt University team that won the German preliminaries in 2003 and she also won the Best Speaker award in the German rounds.
Shai Sharvit is a partner at the law firm of Gornitzky & Co. in Tel-Aviv, Israel. His practice focuses mainly on international arbitration and complex commercial disputes, which have cross-border or multi-jurisdictional aspects, in various areas, including construction, insurance, technology and IP, shareholders disputes, D&O liability, class actions, real-estate, professional negligence, product liability.
Shai advised and represented clients in international arbitration, under the International Chamber of Commerce (ICC) Rules and advised on international arbitration matters under the International Centre for Settlement of Investment Disputes (ICSID) rules, the ICC Rules, the London Court of International Arbitration (LCIA) rules, UNCITRAL Arbitration rules and the American Arbitration Association (AAA) rules, and also sits as arbitrator in commercial disputes.

Shai is a member of the Court of the LCIA, is a member of UNCITRAL experts group on high tech disputes, the commission on arbitration and ADR of ICC (Paris), the task force on emergency arbitrator of the ICC, and serves as an ambassador of the ICC Commission on the Belt & Road Initiative.
Luke Sobota is a founding partner of Three Crowns and managing partner of the firm's Washington, DC office. He represents private and sovereign clients in some of their largest and most important commercial, investor-state, and inter-state arbitrations. Luke also has 20 years of experience litigating international issues in U.S. courts.
Luke's practice experience spans the energy, financial, construction, and technology sectors, and includes the successful prosecution of one of the largest ICC cases in history. His investment arbitrations have involved multi-billion-dollar claims pertaining to expropriation, fair and equitable treatment, and denial of justice. He is also representing sovereign clients on vital issues of public international law.
Luke is ranked by Chambers and Partners, which describes him as an "'extraordinarily intelligent'" attorney who "draws extensive praise for his advocacy skills, with clients affirming that 'his analysis and strategic view is outstanding.'" Who's Who has recognized Luke as "'a very sharp intellectual' with broad expertise in commercial and investor-state arbitrations" and that he "'is praised for his 'fantastic analytical and writing abilities.'" Legal 500 writes that Luke "'is extremely smart and a great strategic thinker' and is an 'excellent draftsman.'"
Luke is a Lecturer on Law at Harvard Law School. He also teaches courses on international arbitration at American University and the University of Miami. Among other publications, he is the co-author with former ICJ President Stephen M. Schwebel of the second edition of International Arbitration: Three Salient Problems (Cambridge University Press 2020). He also co-authored General Principles of Law and International Due Process (Oxford University Press 2017).
Luke previously worked in the Office of Legal Counsel at the U.S. Department of Justice, where he advised and prepared formal legal opinions for executive branch officials on a range of constitutional, international, and administrative law issues. He earned his law degree from the University of Chicago Law School, after which he clerked for the Chief Justice of the U.S. Supreme Court.
Luke was part of the faculty for the inaugural ROAP edition in 2020.
Luke Steadman is a Partner in Alvarez & Marsal's disputes and investigations practice, specialising in accounting expert evidence for international arbitration and domestic litigation. He has more than 25 years' experience as forensic accounting expert witness across Europe, Asia and the United States.
He has acted as both party-appointed and tribunal-appointed expert on numerous matters and been cross examined on more than 30 occasions in hearings under ICC, LCIA, Hong Kong, Dubai and other Arbitration Rules, and in the High Court in London. His written and oral evidence principally includes considerations of quantum and damage; valuation of assets and businesses; the accounting treatment of complex transactions under International, US and UK Accounting Standards and Principles; and the application of International Auditing Standards.
Mr. Steadman is recognized by Who's Who Legal as a leading Expert in International Arbitration and by Chambers and Partners as a "Band 1" Forensic Accountant . Recent arbitration matters have included the valuation of assets and businesses following sales transactions; considering the sufficiency of working capital following an acquisition; assessment of insolvency issues following changes to a funding agreement; determining the impact of unauthorized imports on an exclusive distribution agreement; and unpicking complex transactions and flows of funds through Hong Kong and Chinese companies in connection with a significant inward investment.
As an expert in accounting and valuation, Mr. Steadman also provides expert evidence in domestic courts and has appeared in the High Court on many occasions. He continues to receive instruction in High Court matters and has also appeared as an expert on accounting concepts and principles in the First-tier Tax Tribunal. He has led accounting investigations on both sides of the Atlantic, and in the US he has considerable experience in dealing with US regulators and prosecutors following investigations of fraud and accounting irregularities at major US companies.
Mr. Steadman has degrees from Durham University and in law from the University of London. He is a Fellow of the Institute of Chartered Accountants in England and Wales (ICAEW) and a member of the International Bar Association.
Mr. Steadman was part of the faculty for the inaugural ROAP edition in 2020.
Erica Stein focuses her practice on international arbitration, including both commercial and investment arbitration matters. Ms. Stein's work focuses on disputes in the life sciences space, as well as disputes involving the interplay between arbitration and EU law, particularly in the investment treaty context. Ms. Stein also has particular expertise in issues relating to the enforcement of arbitral awards and agreements under the New York Convention.
Ms. Stein has also sat as arbitrator in numerous proceedings, having acted as Chair, Sole Arbitrator or co-arbitrator in proceedings conducted under the arbitration rules of the ICC, UNCITRAL, LCIA, CEPANI, the Danish Institute of Arbitration, and the German Institution of Arbitration. Ms. Stein is also on the list of arbitrators of several further arbitral institutions, including the Hong Kong International Arbitration Centre.
Ms. Stein is recognized as an expert for her broad work experience in all aspects of arbitral practice. Ms. Stein has been selected to The International Who's Who – Arbitration every year since 2012, garnering praise for her "incisive and insightful comments" and "strategic acumen," and because "she is very good at what she does." Ms. Stein has also been selected by clients and peers as a "Thought Leader" among practitioners. She is also recommended by The Legal 500 EMEA 2018 and 2019.
Prior to joining Dechert, Ms. Stein worked for six years at the ICC International Court of Arbitration, before spending six years at the premier arbitration boutique in Belgium.
Ms. Stein is the Vice President of the DIS Arbitration Council (German Arbitration Institute) and a member of the Task Force for the Revision of the 2010 IBA Rules on the Taking of Evidence. She also represents Belgium at the ICC Commission on Arbitration and ADR and, in this capacity, was part of the ICC Task Force on Emergency Arbitrator Proceedings. Ms. Stein serves on the Academic Committee of the CEPANI (the Belgian Centre for Arbitration and Mediation) and the Editorial Board of b-Arbitra, the Belgian Review of Arbitration (Wolters Kluwer). Ms. Stein also served for six years on the Standing Committee of the ICC International Centre for ADR, four of which as Vice President.
Ms. Stein was part of the faculty for the inaugural ROAP edition in 2020.