---
---
---
DELOS SUPPORTS ARBITRATION PRACTITIONERS AND IN-HOUSE COUNSEL WITH PRACTICAL, SKILLS-BASED TRAINING
---
ROAP CONSTRUCTION – 2023/4 EDITION
Welcome to Delos's advanced oral advocacy training programme in international arbitration. This consists of two courses: one on oral submissions, the other on cross-examination. Find out more
here
, meet our leading faculty for the
Americas
,
Asia
,
EMEA
,
Construction
, and
LATAM
editions
, and meet our talented participants for the
Americas
,
Asia
,
EMEA
,
Construction
and
LATAM
editions, both practising attorneys and testifying experts. If you would like to attend a mock hearing and follow the oral submissions live, you can find out more
here
.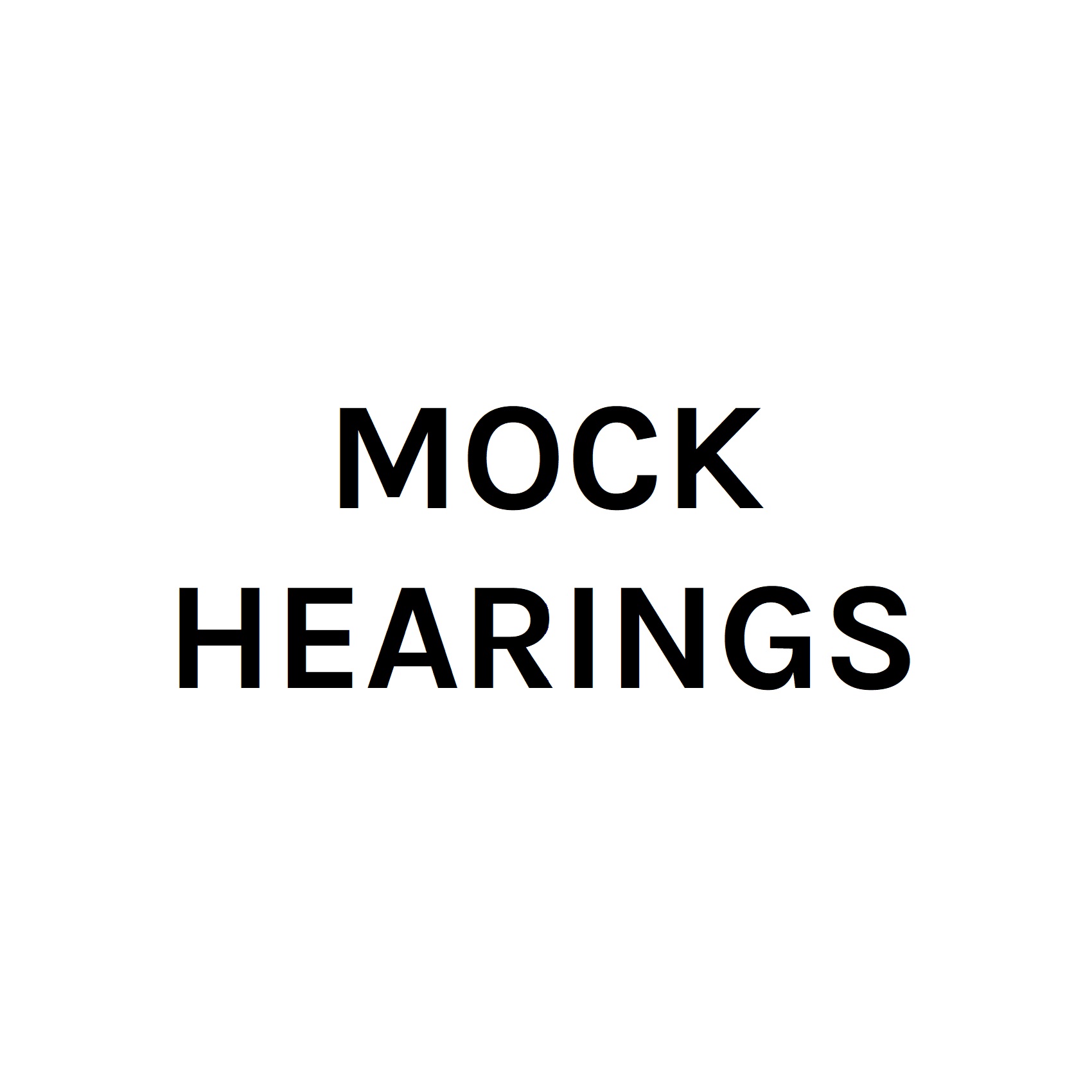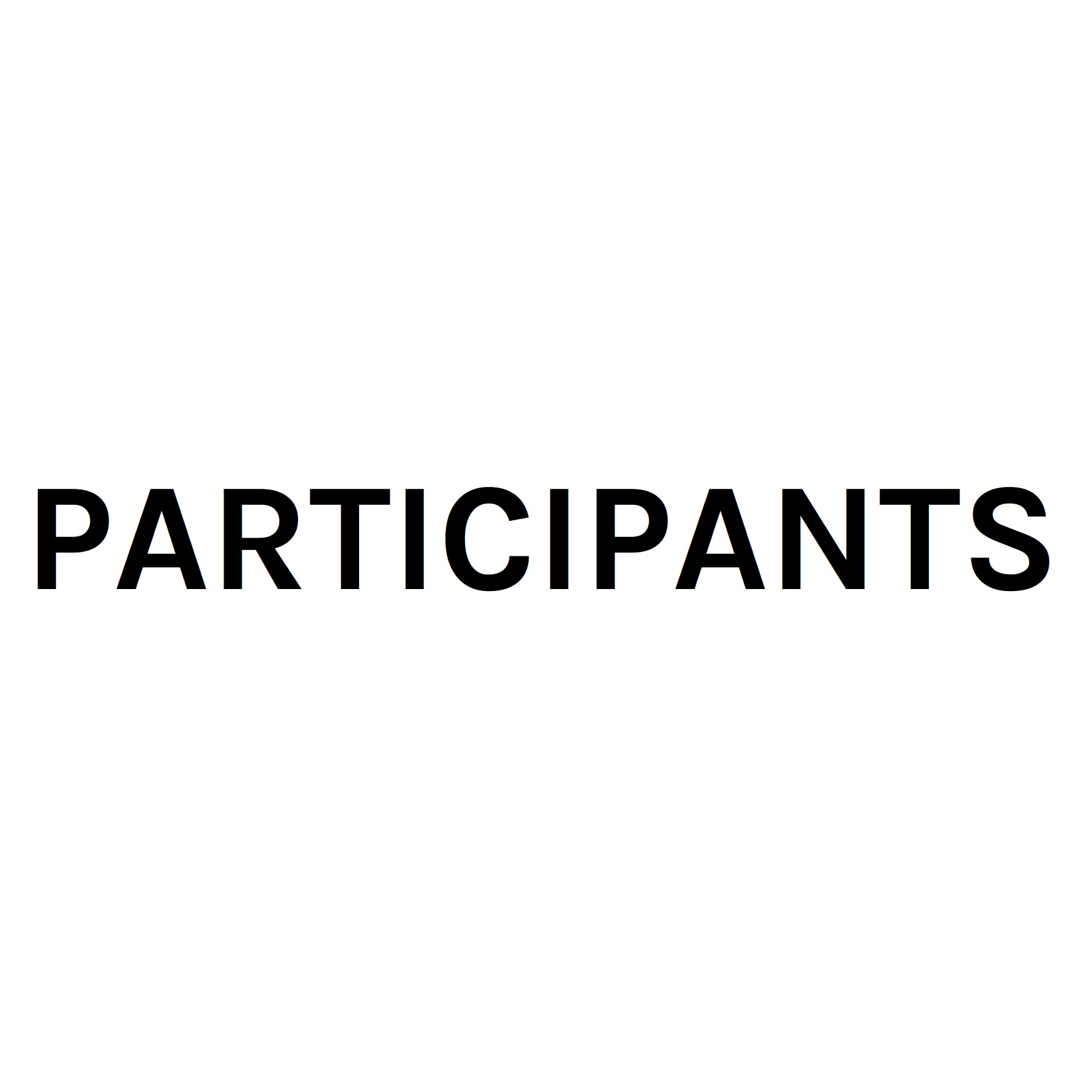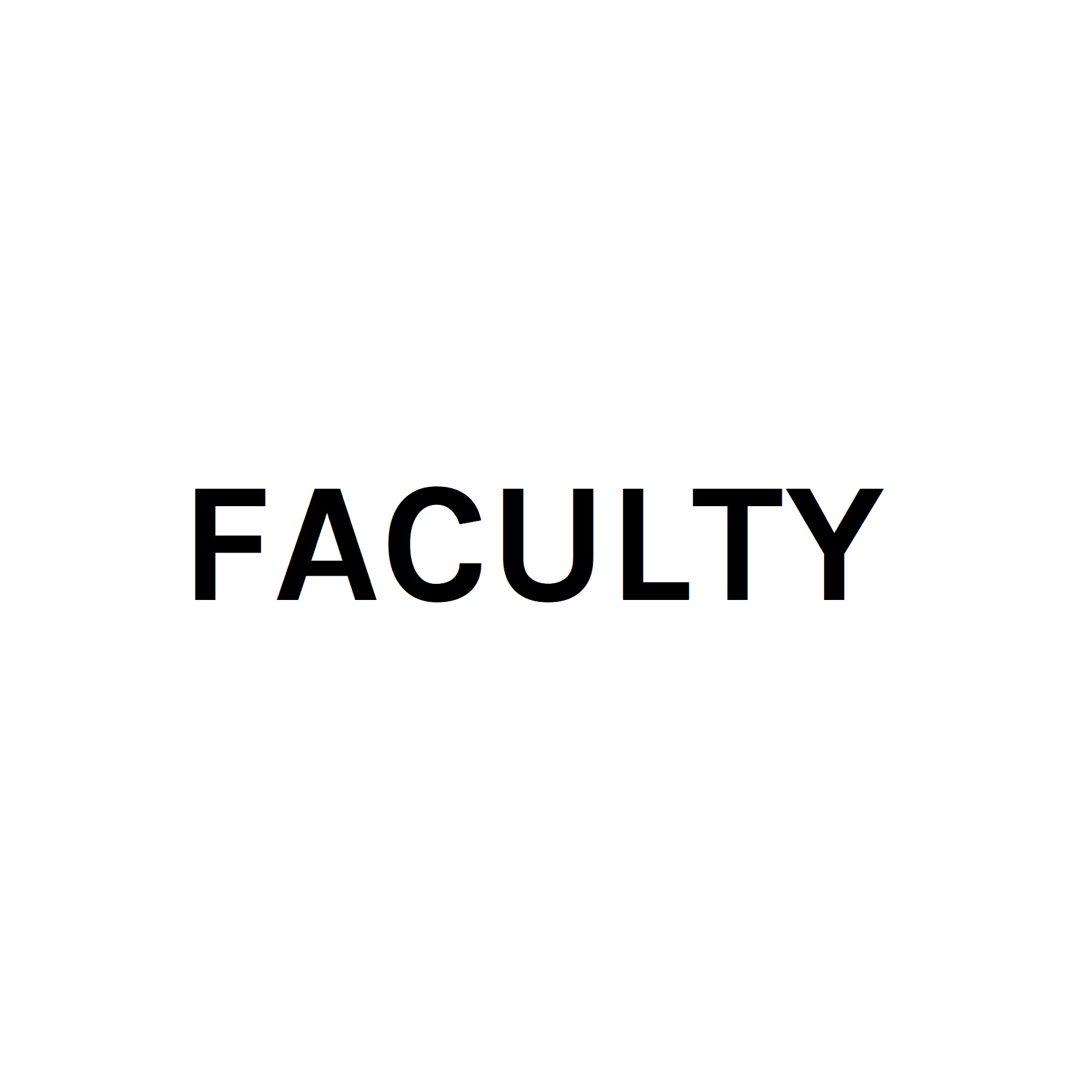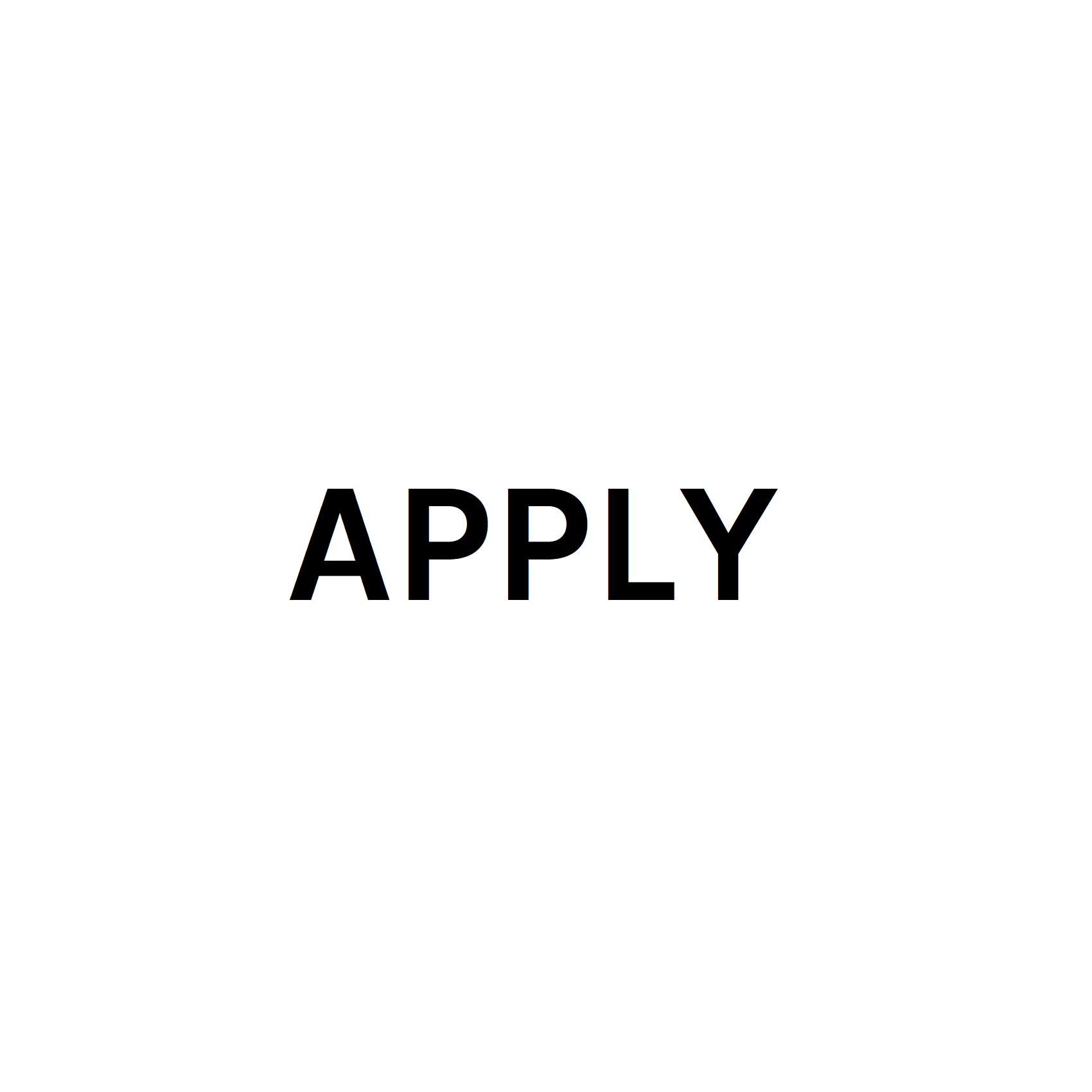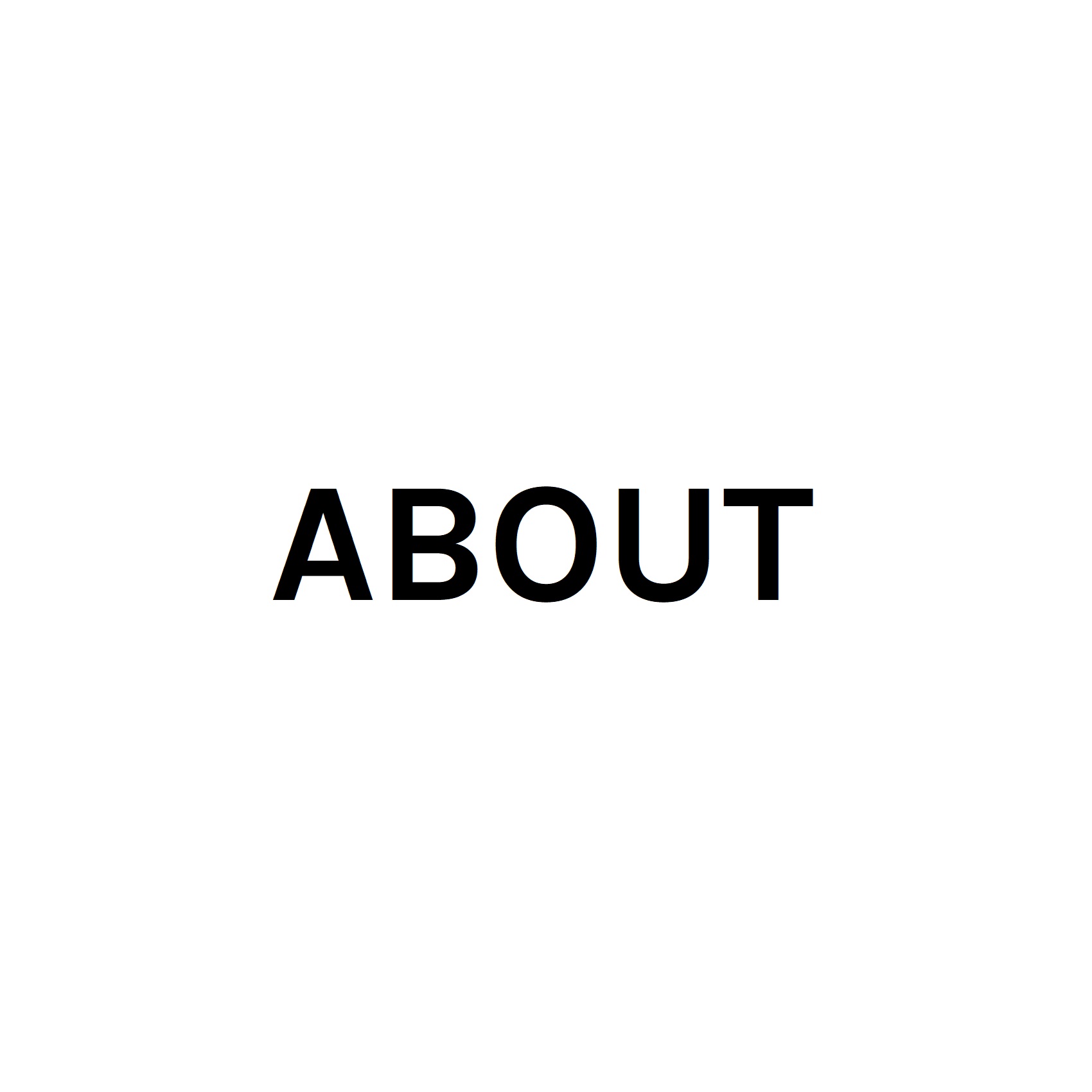 ---
Please meet the ROAP Construction (EMEA) Co-Chairs, Faculty and Convenors, comprising leading international arbitration counsel based across America, Europe and the Middle East, who also regularly sit as arbitrators and senior construction experts: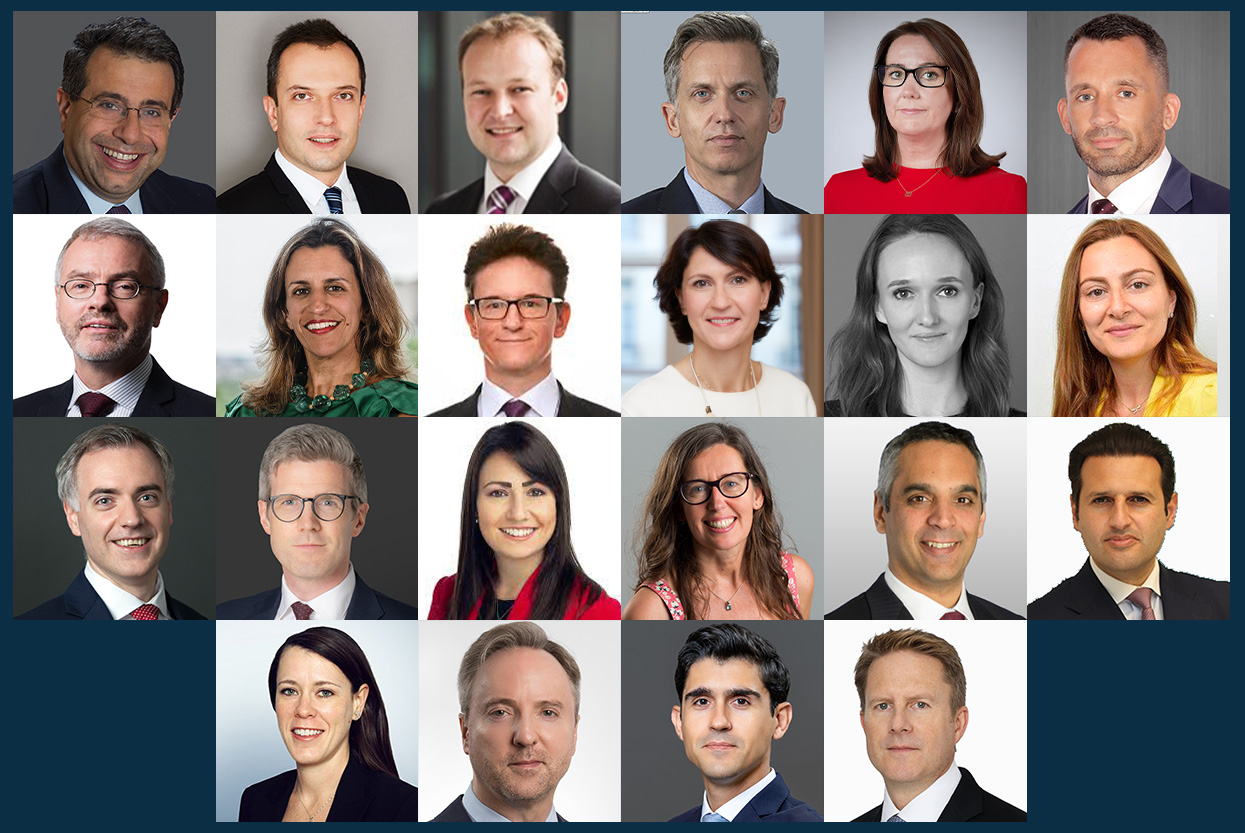 From left to right and top to bottom, we are fortunate to have Raid Abu-Maneh, Kagan Aktas, Stuart Appelbe, Alex Bevan, Paula Boast, Manus Bradley, Adrian Cole, Nadia Darwazeh, Philip Dunham, Emily Fox, Lara Hammoud, Ronan Hanna, David Hume, Samantha Lord Hill, Wendy MacLaughlin, Philip Norman, Ziad Obeid, Kim Rosenberg, Peter Rosher, Juan Sáez, and Todd Wetmore. Their short bios are set out below.
Alex Bevan is Shearman & Sterling's Global International Arbitration Practice Group Leader and Head of the Abu Dhabi office. He also leads the firm's Construction practice.
Alex specializes in complex international arbitration proceedings arising out of construction and development projects, investments, acquisitions and joint ventures. These disputes arise in a range of industries, in particular infrastructure, power, oil and gas and telecoms. He also regularly serves as Arbitrator in international arbitration proceedings.

Alex Bevan is recognized as Global Elite Thought Leader in Who's Who Legal – Construction 2022, which reports that he is "Simply one of the best in the industry" with a "huge amount of experience representing clients in the infrastructure, energy, and oil and gas sectors". "He is intelligent and focused on successfully representing and positioning his construction industry clients", "Alex has a huge amount of experience representing clients in the infrastructure, energy, and oil and gas sectors" and "He has an excellent reputation". Who's Who Legal – Arbitration 2022 recognizes him as a Global Leader, the publication notes that he "He has built up one of the best international arbitration practices in the construction field" and "Alex is bright and tough and knows the industry". Previous editions note that Alex Bevan "gets some of the biggest instructions and is experienced beyond his years in mega-project disputes".

Chambers Global also notes that clients and peers have described Alex as "widely noted for his broad construction practice. He has regional experience of representing both contractors and developers in significant arbitrations, most notably in the energy and oil and gas industries. One client observed: 'He is a tenacious advocate and the go-to guy for big-ticket disputes in the Middle East'". He is also noted for having "extensive experience in international arbitrations, regularly representing major oil and gas clients". Previous editions note that he is "extremely able", a "go-to guy for major international arbitrations", and "a strategic thinker and a persuasive advocate" with "excellent relationship-building skills". Chambers UK describes him as a "clinical cross-examiner" with "invaluable strategic thinking". He has also been described as "outstanding – shrewd, hardworking and able". Alex is recommended in The Legal 500 EMEA and The Legal 500 UK.
Nadia Darwazeh has over twenty years of experience acting as counsel and sitting as arbitrator in commercial and investor-state arbitrations covering numerous applicable laws and seats of arbitration.
Before joining Clyde & Co, Nadia practiced in the International Arbitration Groups of leading international law firms based in Paris, Frankfurt and London. She also spent five years in Shanghai, where her practice focused on acting as counsel in disputes under the major regional arbitration rules including SIAC, HKIAC and CIETAC. Nadia also has deep ICC expertise, having led the Europe, Middle East, Africa team at the ICC for a period of three years, during which she oversaw more than 400 ICC arbitrations.
Nadia was awarded the Swiss Arbitration Association (ASA) Prize for Advocacy in International Commercial Arbitration in 2022, a prize awarded every two years to a chosen individual with "exceptional talents in advocacy".
Clients have described Nadia as "innovative, pragmatic and a true leader", "a real strategist" and "a very strong cross-examiner", praising that she is "business-minded and sees the bigger picture, which is great from a client perspective" (Chambers & Partners) and that "she is extremely articulate, clear and compelling in her arguments" (Who's Who Legal).
Nadia is a member of the ICC Commission on Arbitration and the ICC Taskforce on Addressing Issues of Corruption in International Arbitration.
Nadia is dual-qualified in England & Wales (Solicitor-Advocate) and Germany (Rechtsanwältin). She earned her LLM in International Public Law from the University of Cambridge and her LLB from the University of Warwick. She conducts arbitrations in French, German and English and speaks Mandarin Chinese and Dutch. Nadia is a German and Dutch national.
Raid Abu-Manneh is a partner in the Construction & Engineering group, global co-head of the International Arbitration group and head of the International Arbitration group in London. He focuses on complex cross border disputes particularly in emerging markets.
Raid has extensive experience both domestically and internationally in advising various clients including banks, contractors, utilities and other clients in various industries including energy, rail and other infrastructure sectors.
Raid has substantial experience of all forms of arbitrations, adjudications and other forms of alternative dispute resolution. He has acted on ICSID, UNCITRAL, ICC and LCIA arbitrations and on matters before the High Court including in relation to the enforcement of International Arbitration awards.
In respect to infrastructure projects, a significant part of Raid's work involves advice on risk management during the course of the design and construction of a project with the objective of either avoiding a dispute or ensuring that the client is best placed in the event that a dispute does arise. This experience has encompassed various types of projects including PFI and projects involving international finance.
In the Middle East, Raid has advised on a substantial number of disputes particularly in infrastructure power and energy projects in such countries as Qatar, United Arab Emirates and Saudi Arabia. He has also advised on disputes in Egypt, Kuwait, Yemen and Libya. Raid studied comparative Arab commercial law and is a fluent Arabic speaker. Raid speaks regularly in international conferences and seminars on International Arbitration including the resolution of project disputes.
Kagan Aktas is a Managing Director with Secretariat and is based in Dubai, UAE. He has 17 years of experience in the construction industry, specializing in project scheduling, construction and contract management, forensic delay analysis and expert advisory for construction and engineering projects. Mr. Aktas has consulted on construction projects throughout the world in relation to preparation of forensic delay analyses and independent expert reports, schedule and budget control, and dispute resolution matters. Additionally, Mr. Aktas has experience in the areas of general contracting and structural & civil engineering.
Mr. Aktas has advised clients on issues involving project and contract administration, delay issues, and claim preparation. He has been appointed as an independent delay expert in numerous occasions and has extensive experience with matters involving schedule delays stemming from project impacts. His experience includes the preparation and review of schedule analyses relating to matters of delay, disruption, productivity, time impacts, acceleration, and other project management and dispute issues.
Prior to working in the consulting field, Mr. Aktas worked in the areas of general contracting, construction management, and research and development. He held contract management responsibilities for the construction of various private projects around the world and several research projects within the US. His responsibilities included project planning, subcontractor management, change order analysis and preparation, implementing project control systems, monitoring progress and project budgeting.
Mr. Aktas has been recognized by Who's Who Legal Construction as a future leader in the field.
Stuart Appelbe is a Partner in the London office of Accuracy in its Project Advisory and Disputes practice. He is engaged as an expert witness for international arbitrations in relation to both delay and quantum matters. He was nominated by his peers as a world leading construction quantum and delay expert in Who's Who Legal.
Stuart is a Chartered Engineer and a Member of the Association of Project Managers. He has over 25 years of experience working on complex capital projects across a number of industries. Stuart spent 11 years in industry as a project manager before joining PwCs project advisory business before becoming the UK head of construction disputes. After 10 years at PwC Stuart joined Accuracy in 2016.
Experienced in both public and private sectors, Stuart has assisted international clients with projects in distress and in dispute situations across a broad range of industries including: engineering & construction; IT; nuclear; aerospace & defence; oil & gas; rail; residential property; and banking.
Paula Boast is Head of Construction Engineering & Projects for the Middle East Region. Based in Bahrain since 2006, she specialises in construction projects throughout the region, in particular Bahrain, Oman and Qatar. Her extensive experience includes real estate and development, regeneration, infrastructure and utilities, hotels, leisure and tourism, residential, industrial and commercial, education and healthcare, both in the private and public sectors. Paula acts on behalf of government and regulatory clients including Ministry of Works, project employers and developers, lenders and investors, contractors, subcontractors and consultants.

Projects Paula has worked on include Shangri-La Oman, Bahrain National Assembly, Durrat Al Bahrain, Doha Convention Center, Bahrain Bay to include Four Seasons Hotel, Riffa Views, Diyar Al Muharraq, Bahrain Airport, King Abdullah Medical City, Education City Doha, Lusail Doha, Investment Gateway Bahrain and Reef Island. Paula also assisted the Bahrain Ministry of Works in the drafting and publication to market of its first ever Standard Suite of Construction Contracts (2009 Edition) based on FIDIC forms.
Manus Bradley is a testifying delay expert who has over 21 years' experience in large scale construction and engineering projects as a project engineer, project scheduler and delay analyst.

He has experience in the development of project schedules for pre-construction and construction phases in a variety of project sectors including oil & gas, power, nuclear, buildings and large-scale infrastructure projects for both contractor and client organisations.

Mr. Bradley advises on planning and programming issues and acts as an expert advisor and expert witness in matters concerning project delay, disruption and acceleration.

He has provided independent expert advice on major construction and engineering projects in Europe, Middle East and Africa in a variety of sectors that have failed to meet schedule expectations.

He is regularly instructed as a delay expert and has given written and oral evidence in dispute adjudication board (DAB), domestic arbitration (DIFC-LCIA, DIAC, SCCA) and international arbitration (ICC) including cross examination by Queen's Counsel and concurrent evidence (hot-tubbing).

Who's Who Legal recognise Mr. Bradley where he is described as 'excellent' and as a 'detailed orientated and articulate' expert in delay matters.
Adrian Cole is a construction law specialist and an expert in resolving energy, infrastructure, and real estate development disputes.  Prior to becoming a lawyer, Adrian studied engineering and construction and practiced as a quantity surveyor and has first-hand experience of the practical issues in the engineering and construction industries. He led King & Spalding's highly regarded Middle East Dispute Resolution Team until December 2020.
Adrian is a trained and experienced arbitrator, mediator and adjudicator / DAB member and is a member of the Chartered Institute of Building and a Fellow of the Chartered Institute of Arbitrators. Adrian has worked both in-house (International Counsel to Vinci in Hong Kong and Paris) and in private practice in the UK, Singapore, Hong Kong, and the Middle East. Adrian's wide experience in domestic and international arbitration allows him to bring a commercial and pragmatic approach to the resolution of disputes.
Adrian is ranked by Who's Who Legal as one of the top 25 construction dispute lawyers in the World.
Chambers Global ranks Adrian as Tier One for Construction who "stands out as a strong expert in construction-related dispute resolution" and "is noted for his arbitration skills" and is "strongly rated as an excellent professional by his peers".
Legal 500 describes him as "excellent in arbitration, with a deep understanding of the [construction] industry" and is rated for "expertise on construction aspects of major projects".
Adrian is "highly recommended" by PLC Which Lawyer.
Adrian was awarded a Gold Award by the Dubai International Arbitration Centre for Arbitral Chairman of the Year in 2018.
Adrian has sat as Tribunal or has been instructed as Counsel in arbitrations under most of the major arbitral rules including UNCITRAL, ICC, LCIA, DIFC-LCIA, DIAC, ADCCAC, CRCICA, SIAC, HKIAC, BCDR-AAA, CIArb and IICRA.
Adrian has decided over 80 significant and complex construction cases sitting with some of the world's leading construction arbitrators and is listed by Chambers Global 2021 and 2022 as one of the most in demand arbitrators.
Adrian has been appointed a judge in the Court of Cassation in the Kingdom of Bahrain.
Philip Dunham has concentrated his practice in international arbitration since 1992. His principal activity has been acting as counsel in numerous commercial and investment treaty arbitrations, whether ad hoc (including under the UNCITRAL Rules), or under the rules of the ICC, the LCIA, the SCC, or ICSID. Mr. Dunham has particular experience advising on construction and engineering disputes covering a broad range of commercial, industrial and infrastructure projects. Mr. Dunham also has extensive experience handling joint venture, oil & gas, energy, and military procurement disputes in respect of which he has regularly acted for and against state entities. Mr. Dunham has also served as arbitrator (including as an emergency arbitrator) in several significant arbitrations.
Mr. Dunham is a regular speaker at various conferences and seminars on international arbitration in Europe, Asia, and the United States. He has also published numerous articles on international arbitration. Mr. Dunham is admitted to England and Wales Bar and registered as a Foreign Lawyer at the Paris Bar.  He is fluent in English and French.
Mr. Dunham is a member of the ROAP Steering Committee. He was part of the faculty for the inaugural ROAP edition in 2020.
Emily Fox is of counsel in Herbert Smith Freehills' International Arbitration team in Paris. She is experienced in commercial and investment disputes, in particular international arbitrations in the oil and gas, mining, construction, aviation and banking sectors and with particular experience of projects in Africa.
She has represented clients in a number of international arbitrations, both ad hoc and under the rules of major arbitration centres.
Prior to joining Herbert Smith Freehills, Emily worked in the international arbitration groups of major international law firms in Paris and London.
Emily is dual-qualified as a Paris Avocat and a Solicitor of England & Wales. She has taught a class on international arbitration in the Energy sector at Sciences Po since 2018, and regularly publishes on international arbitration.
Lara Hammoud is a qualified French lawyer and has over twenty years industry experience in International Arbitration.  She has spent the last nine years as in-house counsel managing the disputes team at Abu Dhabi National Oil Company (ADNOC). Prior to this, Lara started her career in Paris working at the International Chamber of Commerce (ICC) as Deputy Counsel then as Secretary to the ICC Commission on Arbitration before moving to private practice with a Magic Circle law firm in Paris and Abu Dhabi.
Lara has issued over forty awards in construction and commercial matters and has been appointed as tribunal chair, sole and party-appointed arbitrator in both common and civil law jurisdictions under UNCITRAL, DIAC, DIFC-LCIA and ICC arbitration rules seated both in Europe and the Middle-East.
She is the writer and editor of numerous articles and books relating to international arbitration. She also regularly appears as speaker in international conferences and arbitration workshops.
Lara speaks fluently Arabic, English and French and is proficient in Italian. She is a renowned member of the ICC International Court of Arbitration and ICC Commission on Arbitration & ADR.
Rónán has broad experience in a wide range of construction and engineering disputes. Both as sole counsel and junior counsel, he has represented employers, contractors, subcontractors, architects and engineers in Court proceedings, domestic and international arbitrations, and adjudications.
Rónán has particular experience in high-value international arbitrations concerning infrastructure and energy projects and involving complex issues of technical evidence and law.
Both Chambers and Partners UK and The Legal 500 recommend Rónán as a leading junior in the construction and professional negligence fields.
David Hume is a partner in Shearman & Sterling's International Arbitration practice and is based in the UAE.
David acts for multinational and State-owned companies in commercial arbitrations under the ICC and LCIA Rules, as well as large-scale construction and engineering disputes in institutional and ad hoc arbitration, Dispute Board proceedings, and related litigation. These disputes have involved a range of laws from across the Gulf region, as well as those of African states, in addition to English law.
David acts as advocate, as well as working with co-counsel, and regularly cross-examines fact and expert witnesses on a range of technical and/or complex matters.  David also speaks and trains others regularly on arbitration and construction-related matters.
David is listed as a 'leading practitioner' in The Legal 500 Private Practice Arbitration Powerlist - Middle East Region (2022), and clients describe him as "smart, eloquent and very strong on explaining concepts".
Samantha Lord Hill is Counsel in the international arbitration team of Freshfields Bruckhaus Deringer, focusing on global projects disputes.

Samantha acts on commercial and construction arbitration mandates arising out of projects worldwide, particularly those in the energy, natural resources and infrastructure sectors. She has advised and appeared on behalf of clients in complex, high-value, international arbitrations under many of the major arbitration rules including ICC, LCIA, DIFC-LCIA, ICSID, DIAC, ADCCAC, SIAC and UNCITRAL Rules, with a variety of seats. She also sits as arbitrator.

Samantha sits on the Editorial Board of the Center for International Investment and Commercial Arbitration Young Arbitrator's Group and the MENA Sub-Committee of the Campaign for Greener Arbitrations. She is also a Member of the Chartered Institute of Arbitrators (MCIArb), the International Bar Association, the Association of International Energy Negotiators (AIEN) and Arbitral Women.
She is the co-author of the UAE chapter of the ICCA International Handbook on Commercial Arbitration, the UAE chapter of 'The International Application of FIDIC Contractors: A Practical Guide' and the Employer Claims chapter of 'Dealing with Delay and Disruption on Construction Projects'.

She is admitted as a barrister and solicitor of the Supreme Court of Western Australia and the High Court of Australia. She is also a Registered Foreign Legal Consultant in the State of California and a Registered Foreign Lawyer in Singapore.
Samantha joined the firm in 2013 and has worked in the Dubai and London offices.
Wendy is a senior partner at gb².  She is a Chartered Civil Engineer and a Member of the Institution of Civil Engineers.  She has over 25 years of experience in the engineering and construction industry, specifically on major projects in the power sector during her time with Arup, in both site based roles and project office roles.  Her years working as a consulting civil engineer provides her with a sound basis for her primary role as a programming, delay and disruption expert.
Wendy is known for her pragmatic and proportionate approach to her analyses, and her ability to absorb a large amount of information in a short period of time and work with a lean efficient team, and her ability to assist the Tribunal at hearings and remain composed in difficult cross examinations. She has undertaken analyses on major projects around the world in most sectors.
Wendy never set out to be delay expert as her interest was always in project execution being a civil engineer. Having fallen accidentally into this role, she has now testified in and in arbitration hearings seated in London, Singapore, Finland, Dubai, Bucharest, Johannesburg, Brisbane, Sydney, Santiago, Stockholm, and Vienna, and in the Supreme Court of Western Australia, the Supreme Court of Queensland.  She has experience as a party and Tribunal appointed expert and has given evidence to arbitral tribunals on over 30 occasions. She was awarded Who's Who Legal's Construction Expert Witness of the year in 2019, 2021 and 2022.
Erin is a Global Projects Disputes partner with over 16+ years of experience. She advises on legal strategy and managing risks on major projects.
She works with a global team of specialist practitioners supporting clients on major capital projects, with a particular focus on emerging markets.
She has specific expertise in complex international arbitrations within the oil and gas, power, mining, and transportation sectors.
Erin is admitted as an associate of the Chartered Institute of Arbitrators and sits as an arbitrator on projects-related disputes.
Philip is an international disputes lawyer with nearly 30 years'
experience, and
has represented clients or been appointed as an arbitrator in commercial arbitrations concerning over 45 countries.  He is primarily active in the energy and infrastructure sectors,
however
also represents clients in general commercial, commodities, financial institutions and TMT disputes.  He has lived and practiced in several countries and more recently has taken the lead for developing his firm's project and construction disputes offering for projects in Sub-Saharan Africa. 
Ziad Obeid, managing partner at Obeid & Partners, is a dual-qualified lawyer with a civil engineering background and extensive cross-border experience gained through legal practice in Europe and the Middle East.

Identified among the world's foremost dispute resolution practitioners in GAR's Thought Leaders 2020, Ziad has notable expertise in international arbitration and cross-border dispute resolution proceedings. His experience covers cases brought under bilateral investment treaties, international legal instruments and contractual provisions across the real estate, reinsurance, construction, oil and gas, nuclear, power generation and telecoms sectors. He also advises on diverse public international law issues. He regularly acts as counsel, sole arbitrator, chairperson, or co-arbitrator in multifaceted international arbitrations conducted in Arabic, French, and English brought both ad hoc and under a variety of institutional rules and subject to a wide range of applicable laws from within the MENA region and beyond.

On the litigation front, Ziad has extensive experience acting in complex multi-jurisdictional disputes and large scale international civil and commercial litigations. He has been and continues to be involved in the representation of foreign states, major foreign public law entities and multinational companies before the Lebanese courts in high stake disputes involving intricate jurisdictional and substantive law considerations, including matters related to the recognition and enforcement of foreign awards and judgments in Lebanon, the enforcement of asset preservation orders, anti-suit orders, world-wide freezing injunctions and cross-border asset tracking issues and related litigation, investigations and fraudulent actions.
Kim Rosenberg is a Partner in Freshfields' Global Projects Disputes Group. She has over 20 years of experience advising project stakeholders on complex construction and infrastructure disputes, which she has supplemented by completing a Masters in Construction Law. Kim is ranked in Chambers Global UAE for Construction: Dispute Resolution and was included in the inaugural Legal 500 Arbitration Powerlist Middle East 2023. From an industry perspective, Kim was chair of the committee that drafted the 2nd edition of the Society of Construction Law's Delay and Disruption Protocol. She is a committee member of the Society of Construction Law (Gulf) and a Board member of the International Construction Law Association. Kim is co-editor and contributing author of the Sweet & Maxwell publication Dealing with Delay and Disruption on Construction Projects. Kim is a Member of the Chartered Institute of Arbitrators (MCIArb) and sits as an arbitrator in construction disputes. She is a qualified lawyer in England and Wales and Australia, and a foreign registered legal consultant in Dubai and Singapore. Kim is also a Solicitor Advocate (Civil) in the Higher Courts of England and Wales.
Peter Rosher is the Global Chair of Reed Smith's international arbitration practice. A dual-qualified (English solicitor/French avocat) lawyer and advocate with nearly 30 years' experience in international arbitration, Peter advises clients on contentious issues as well as providing extensive advisory services in relation to "live" major projects. He has handled arbitration cases both on an ad hoc basis (including UNCITRAL) and under the rules of international arbitration institutions (ICC, LCIA, SCC, SIAC, ICSID) across the world.
Peter is an experienced advocate and also frequently sits as arbitrator, being consistently ranked in leading directories including most recently the 2022 edition of Who's Who Legal France for the Arbitration chapter, listed as a "National Leader" and in Best Lawyers France 2023 for Construction and International Arbitration. Recent client/peer feedback includes that Peter "is quick, able to grasp the most complex technical issues and formidable in cross-examination." (Chambers Global – France 2022) and "is clever, quick and excellent in handling big cases; he is impressive in cross-examination and he's assisted by a very good team." (Legal 500 EMEA 2022 – France). A founding member of Paris Arbitration Week and Vice Chair of Paris Arbitration Week's Organizing Committee, Peter is a member of the Dispute Resolution Board Foundation, sits on the board of the Association Française d'Arbitrage, and is Vice President of the association Paris, Home of International Arbitration.
Peter regularly publishes thought leadership pieces and speaks at international arbitration and construction conferences. He also lectures on the topics of dispute resolution and international construction contracts at Université Panthéon Assas (Paris II) and at Sciences Po.
Juan Sáez leads Accuracy's Project Advisory and Disputes team in the Middle East. He is regularly appointed as an independent delay expert witness on delay, disruption and acceleration on large capital projects worldwide.
Nominated by clients and peers as a Global Thought Leader in Who's Who Legal Arbitration 2023, Juan has provided expert advice to governments, private owners, contractors, subcontractors and funders on over 40 major capital projects in over 20 countries. Juan is known for simplifying complex matters and presenting expert evidence in a way that assists tribunals in making informed decisions. WWL says: "He comes fully prepared and cuts through the white noise to get to the heart of the issue".
Juan's role also encompasses providing strategic advice to major clients in energy, real estate and infrastructure through all stages of the project cycle. From Dubai he supports a broad spectrum of regional and international clients, covering from Latin America to Asia. Juan holds a double engineering degree from École Centrale Paris and Universidad Politécnica de Valencia, and an applied economics degree from Université Paris Dauphine. He speaks English, Spanish and French.
Todd Wetmore, a founding partner of Three Crowns, is based in Paris, where he has handled complex international commercial arbitration cases for over 25 years. As counsel, he represents clients in high-stakes disputes around the world in diverse sectors including high-tech manufacturing, automobile distribution, aviation, oil and gas, electricity, and mining. He has deep experience with disputes presenting challenging financial and technical issues, such as those arising from banking operations, teaming arrangements, supply and M&A deals, and gas pricing, under both common law and civil law systems. Todd is also a recognised specialist in infrastructure and construction disputes and has led teams handling some of the largest construction disputes in arbitration.
Todd's experience includes:
representing one of the world's leading technology companies in a high-stakes dispute arising out of a cutting-edge, multibillion-dollar technology development and supply agreement;
securing an award for a leading Japanese automotive manufacturer in a dispute brought against it by a contractual counterparty that dismissed the claimant's primary claim and awarded a counterclaim put forward by our client;
securing a comprehensive victory for the Kingdom of Bahrain in an ICC arbitration initiated by French company, Constructions Industrielles de la Méditerranée (CNIM) relating to a project to design, build and operate a waste-to-energy plant. The tribunal rejected CNIM's claims and awarded the Kingdom over $5 million in costs. We are currently representing Bahrain in related proceedings before various French courts;
securing a landmark award representing DEPA (the Public Gas Corporation of Greece) against the Turkish State-entity BOTAŞ in an ICC arbitration arising out of the interpretation of a price revision formula in the parties' long-term contract. The award resets the pricing formula in the parties' agreement and has already led to a payment of $220 million;
representing an African company in an LCIA arbitration against a port operator in a dispute arising from the termination of a joint venture agreement; and
leading a team for a French-German consortium in a high-stakes ICC arbitration, arising out of a contract to construct a nuclear power plant.
Todd regularly sits as an arbitrator under the ICC, LCIA, Swiss, and UNCITRAL Rules. One prominent appointment includes the much-publicised van der Garde v. Sauber arbitration, which had an impact on the 2015 Formula 1 motor-racing season.
Who's Who Legal recognises him as a "Thought Leader" in arbitration and a "Recommended Global Leader" in construction and energy law and describe him as "a very brilliant advocate". Chambers notes that Todd is "furiously bright, gets very deep into the case details and is very passionate about his work" and is "outstanding counsel" whilst The Legal 500 describes him as "tireless, very intelligent and pragmatic".
He co-authored the France chapter in Construction & Engineering Laws and Regulations (ICLG) and the Construction Disputes chapter of International Arbitration and the COVID-19 Revolution (Kluwer Law).
Todd is a Vice-President of the ICC Court and is qualified as an avocat in France and a solicitor in England.