---
---
---
DELOS SUPPORTS ARBITRATION PRACTITIONERS AND IN-HOUSE COUNSEL WITH PRACTICAL, SKILLS-BASED TRAINING
---
ROAP CONSTRUCTION – 2022 EDITION
Welcome to Delos's advanced oral advocacy training programme in international arbitration. This consists of two courses: one on oral submissions, the other on cross-examination. Find out more
here
, meet our leading faculty for the
Americas
,
Asia
,
Construction
,
EMEA
and
LATAM
editions, and meet our talented participants for the
Americas
,
Asia
,
EMEA
and
LATAM
editions, both practising attorneys and testifying experts. If you would like to attend a mock hearing and follow the oral submissions live, you can find out more
here
.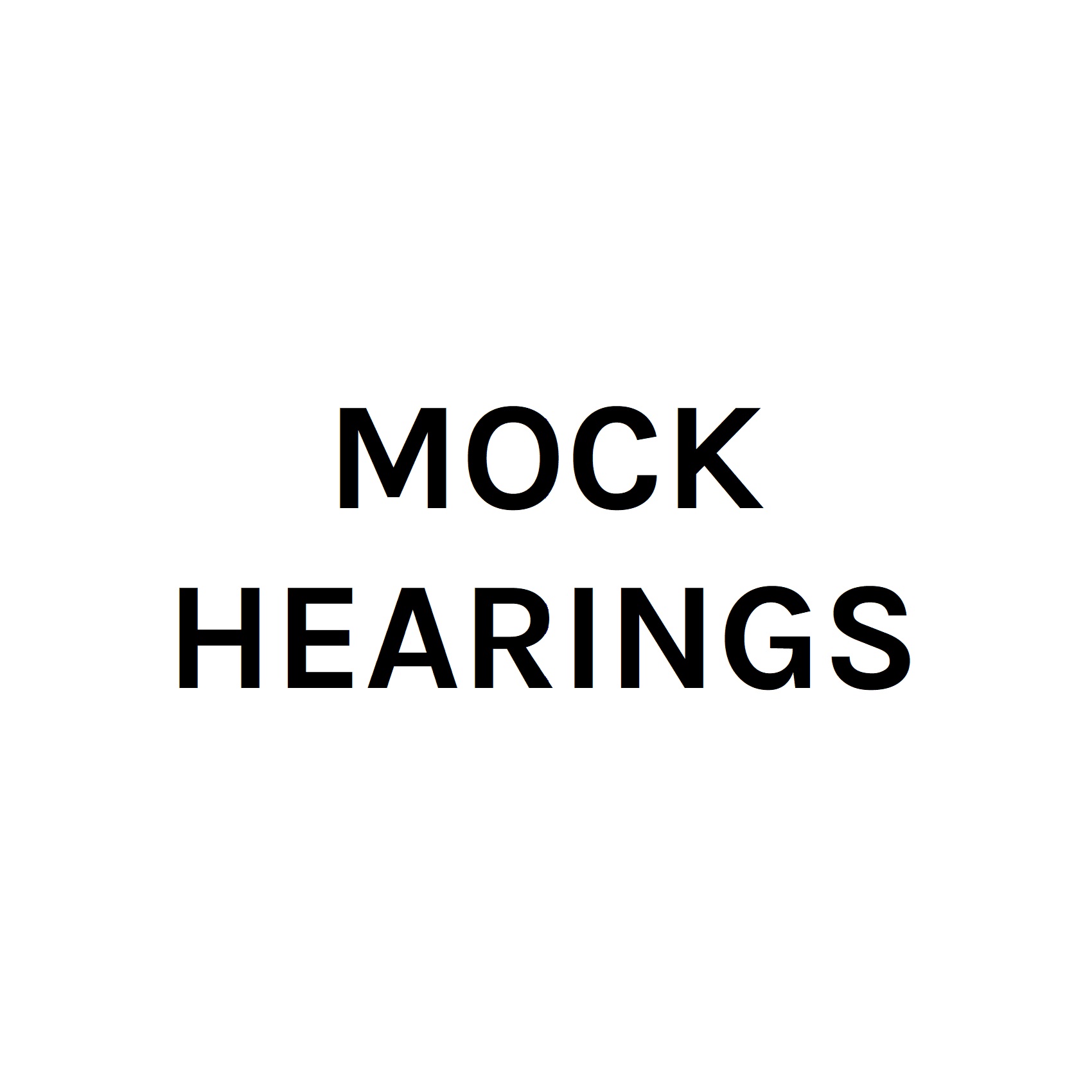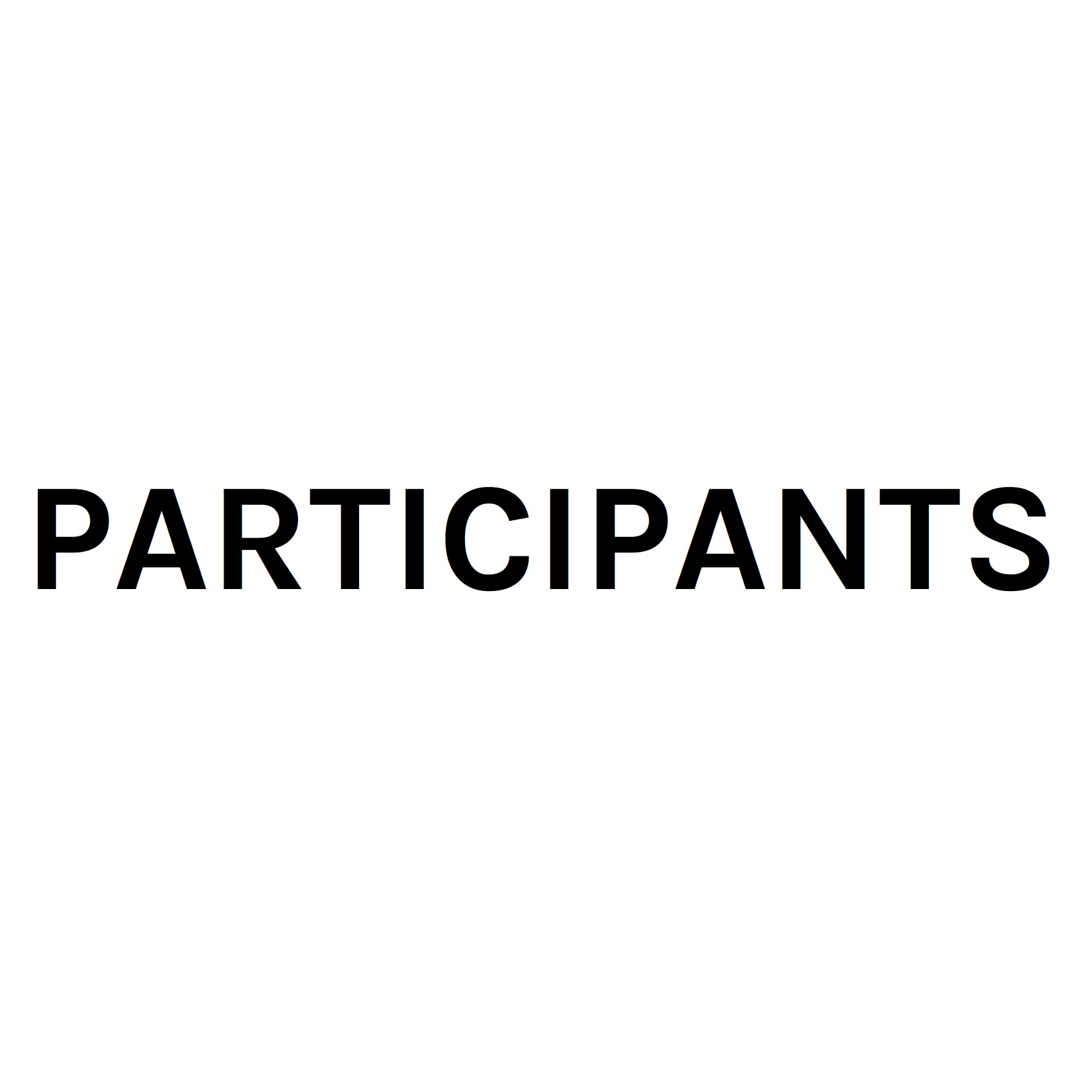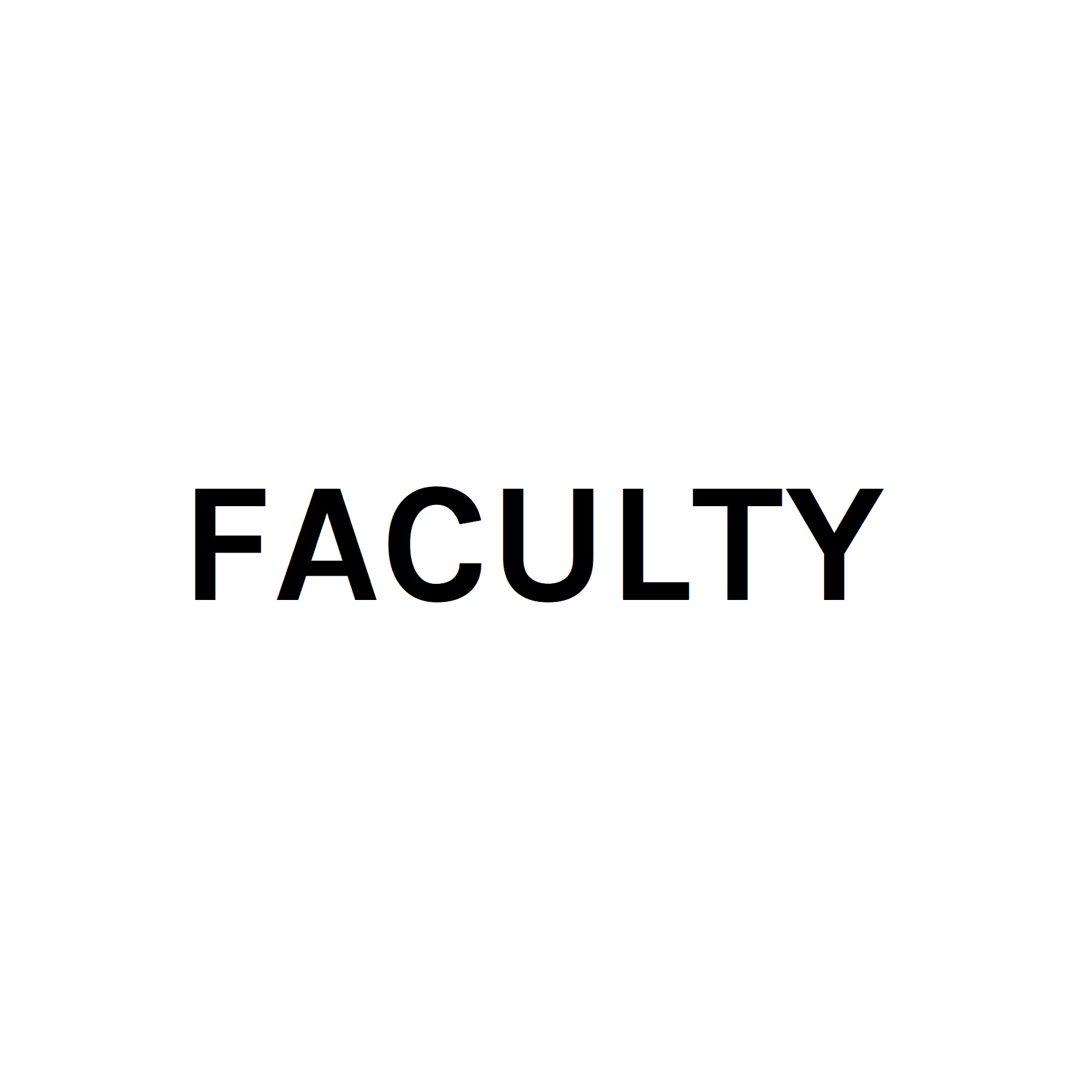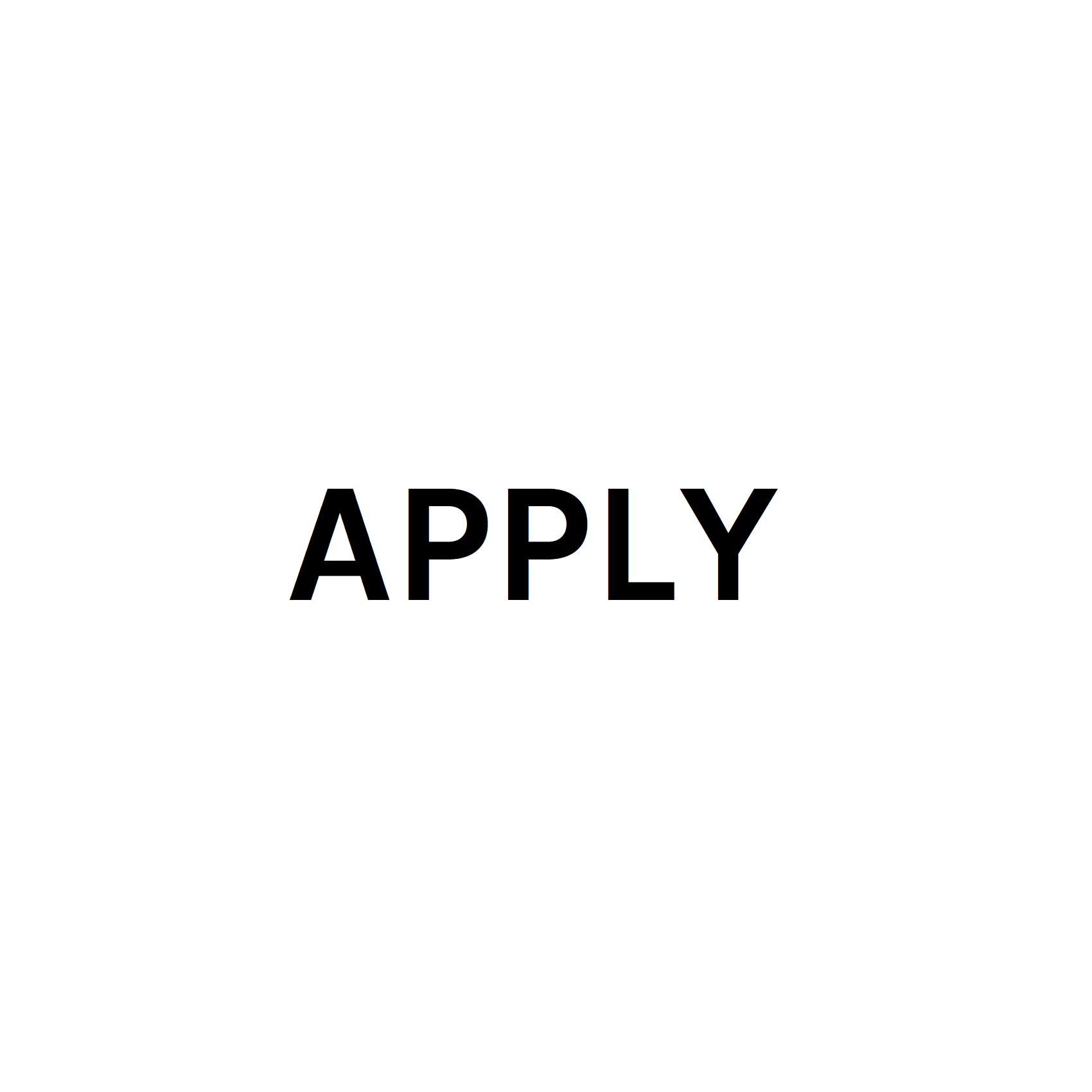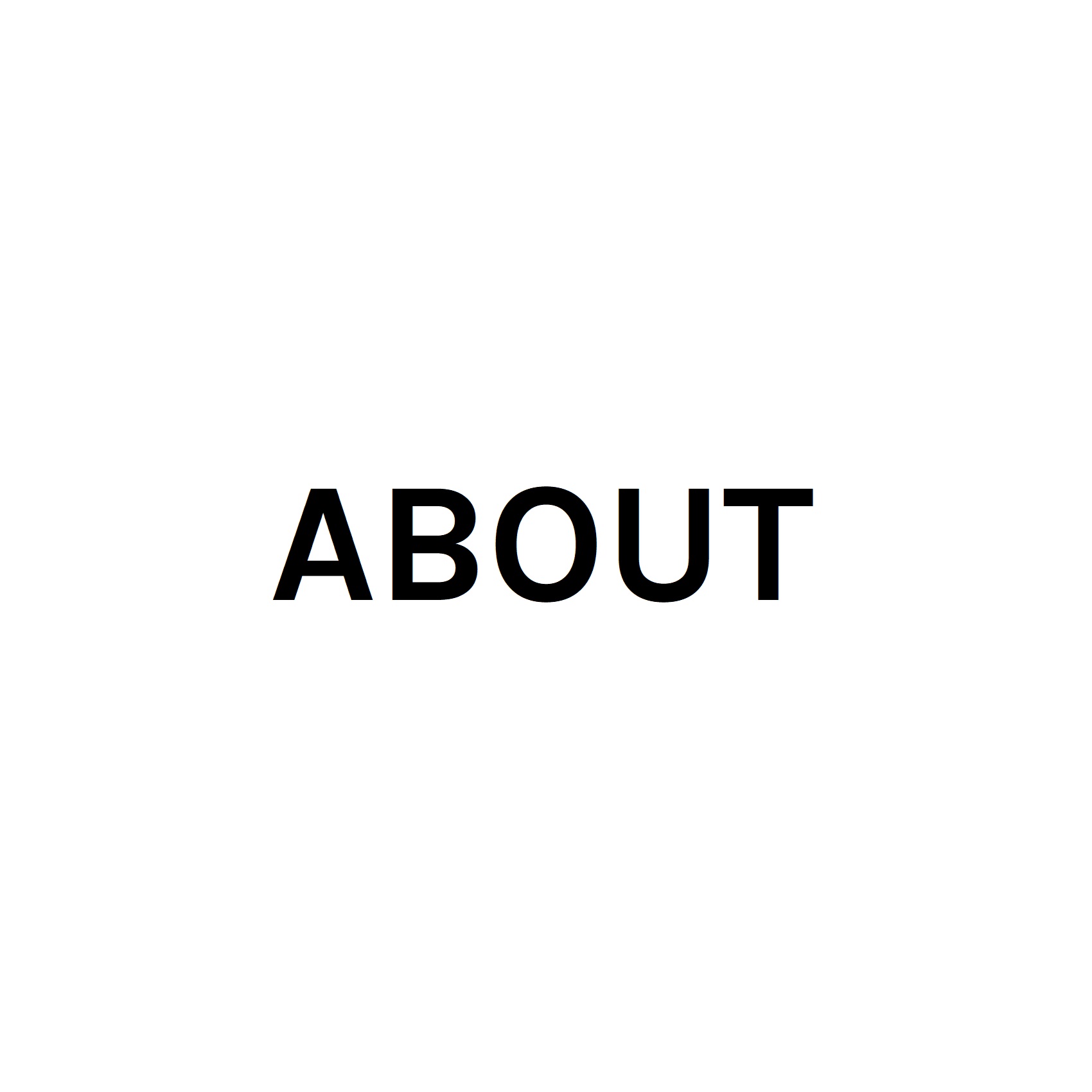 ---
Please meet our talented and diverse group of participants in ROAP Construction 2022, both practising attorneys and testifying experts (their short bios, where available, are linked and set out below, and some of them are also pictured below in no particular order): Hiba Al Abiad, Sandrina Antohi, Hakan Arslan, Sophie Bayrou,  Vincent Carriou, Bilge Kagan Cevik, Ayush Chaddha, Suksham Chauhan, Kwesi Dadzie-Yorke, Martuna Darczuk, Riccardo Favaro, Anton Garmoza, Christopher Humby, Janine Haesler, Shreya Jain, Malgorzata Judkiewicz, Shi Yin Kim, Ilenia Lombardi, Mina Monrova Thembela Ndwandwe, Bojana Paneva, Julia Papadopoulos, Lucy Preston,  Daria Pavyuchock, Phuong-Trinh Nguyen Potter, Rishabh Raheja,  Jodie Reindorf, Youssef Rizkana, Karan Rukhana,  Rudolf Simone-Pont, Simone Sancandi, Ahmed Sherif and Claire Zhang.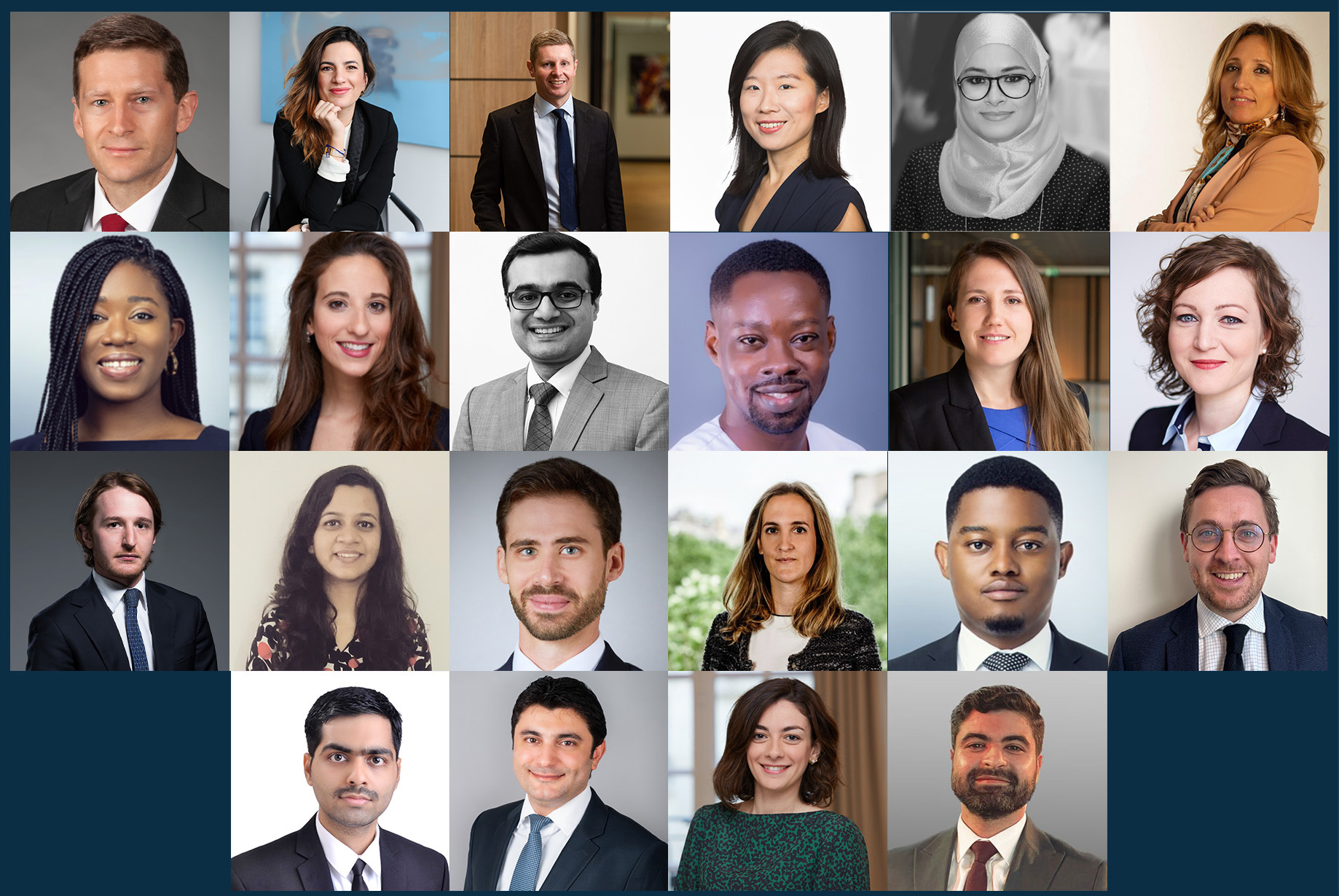 AL ABIAD Hiba: Hiba is a senior manager in InShield International Consultancy in Dubai with more than 18 years of experience in the construction industry.  She is an Engineering professional who has an in-depth experience in quantum assessment and contracts administration.  Hiba acted as counsel and co-counsel for claimants, and respondents, she assisted on experts' commissions, and has acted as tribunal secretary, in arbitration cases conducted under the auspices of the ICC, DIAC, ADCCAC and LCIA rules. Hiba has received her BSc in Architectural Engineering from BAU in Lebanon. She holds an MSc in Construction Law and Dispute resolution form King's College (London). Hiba has completed a Graduate Diploma in Law from BPP University in London, and is currently pursuing a PHD in Business Law from the British University in Dubai.
Back to top | Back to Mock Hearings
ARSLAN Hakan: Hakan Arslan is an Associate Director with Secretariat. Mr. Arslan has double major degrees in Civil and Industrial Engineering and holds master's degrees in Construction Law and Structural Engineering.  With 15 years of experience in the construction industry, Mr. Arslan specialises in project scheduling, and analysis of delay and disruption in construction projects.  His experience includes preparation of claims, advice notes, independent expert reports relating to the matters of delay, disruption and other subjects in the area of project planning.  Mr. Arslan excels at simplifying and explaining complicated issues with demonstrative evidence, particularly with timelines and charts.  Prior to providing expert services, Mr. Arslan held project management responsibilities for the construction of public and private projects, including onsite construction supervision.  With the practical experience gained at site, he has developed skills that facilitates understanding and analysis of complex construction projects.
Back to top | Back to Mock Hearings
BAYROU Sophie: she is a French-qualified lawyer and is part of the Clyde & Co's arbitration team in Paris. Her practice focuses on international arbitration and complex cross-border litigation, notably in the construction and energy sectors. Sophie has advised sovereign States, private and State-owned entities, under a range of institutional rules, including the ICC, LCIA, and SIAC, and in ad hoc arbitrations. She previously worked for three years with Herbert Smith Freehills in Singapore, advising multinational companies and sovereign States across Southeast Asia. She also regularly represents clients before French civil and commercial courts. She holds master's degrees from University of Paris II Panthéon Assas and Sciences Po Paris.
Back to top | Back to Mock Hearings
CARRIOU Vincent: Vincent is a dual-qualified associate in Gide Loyrette Nouel's London office who represents clients in both commercial and investment treaty arbitrations under the aegis of the leading arbitration institutions. His practice focuses on the energy, construction and aerospace sectors. Vincent also regularly acts as secretary to arbitral tribunals and has experience of litigation before the French courts in annulment proceedings.  He frequently lectures in international dispute resolution. He holds Masters degrees from Paris I Pantheon-Sorbonne University and Sciences Po Lille as well as a Bachelor of Arts from the University of Kent in Canterbury (UK).
Back to top | Back to Mock Hearings
CHADDHA Ayush: He is an India-qualified lawyer and is presently pursuing Master of Laws in International Arbitration and Dispute Resolution from the National University of Singapore (NUS). Prior to joining NUS, he was practicing with the dispute resolution team of AZB & Partners, Mumbai where his practice was primarily focused on corporate litigation and commercial arbitration (domestic and international). His experience spans a broad range of fields, including energy, corporate joint-ventures, financial services and private equity sector. He regularly advises and represents clients in commercial disputes before courts and institutional (including under SIAC, ICC and LCIA Rules) and ad-hoc arbitrations.
Back to top | Back to Mock Hearings
DADZIE-YORKE Kwesi: Kwesi is the Legal Manager, West Africa at YellowCard Financial LLC. He oversees the company's legal function in Ghana, Nigeria, Senegal and La Cote D'Ivoire. Prior to Yellowcard, Kwesi Dadzie-Yorke was an Associate with the Arbitration, International Trade Practice, Commercial & Corporate, and Dispute Resolution Teams at AELEX, a leading West African law firm with offices in Accra, Ghana, and Lagos—Port Harcourt—Abuja, Nigeria. He holds a BA from the University of Ghana, and an LLB from the University of London. He is currently an associate member of the Chartered Institute of Arbitrators. Before joining AELEX, Kwesi worked with the Finance Team of the Civil Division, Office of the Attorney-General, Ghana. At AELEX, Kwesi has advised a foreign lender in a $75 million-dollar loan transaction with a Ghanaian SOE.  He also successfully represented a Greece-based marine lubricants distributor in maritime claim at the High Court, Tema. An arrest warrant over the opposing party's vessel was secured, leading to a favourable settlement reached between the parties. Kwesi successfully represented a multinational health equipment manufacturer at the commercial division of the High Court, Accra in claims against some distributors of the health equipment. Kwesi is currently an LLM candidate (International Business Law) with the University of London.
Back to top | Back to Mock Hearings
HUMBY Christopher: Christopher is an Australian barrister who specialises in construction and arbitration.  He spent a number of years working as a construction litigation solicitor in Australia before relocating to London between 2015 and 2022.  In the UK Christopher worked for Herbert Smith Freehills and then Quinn Emanuel Urquhart & Sullivan specialising in international construction arbitration, as a Senior Associate and then Of Counsel.  Christopher holds a Bachelor of Laws (Adelaide), and Master of Laws (Melbourne). Christopher was selected as a "Rising Star" by US legal publication Law360 for 2019 in the area of construction and was noted by Legal 500 UK 2021 for International Arbitration.
Back to top | Back to Mock Hearings
JAIN Shreya: Shreya is a Principal Associate in the international arbitration practice at Shardul Amarchand Mangaldas, Mumbai. Her practice focuses on domestic, international commercial and investor-state arbitration, conflict of laws and public international law matters. Shreya's experience includes commercial and investor-state arbitration under the major international arbitration rules (ICSID, ICC, SIAC, LCIA, UNCITRAL, etc.) and diverse sectors such as shareholder disputes, construction, energy, commodities, public utilities and information technology. She has successfully represented in clients in commercial and investor-state arbitrations seated in a variety of jurisdictions, such as Mumbai, Singapore, London, New York, Washington D.C, Kigali and Stockholm. Shreya holds an LLM from Harvard Law School and has previously worked at Cooley LLP, New York. She is the co-founder of ENERAP India chapter, Co-Chair of the Newsletter & Blog Committee at REAL and serves as a Rapporteur for Investment Arbitration at Young OGEMID.
Back to top | Back to Mock Hearings
JUDKIEWICZ Malgorzata: she works as a Senior Associate in Osterling Abogados in Lima. She is qualified in Poland and Peru and holds the Geneva LLM in International Dispute Settlement (MIDS). Małgorzata has worked in commercial and investment arbitration and in litigation before Polish courts. She currently represents clients in domestic and international arbitration in commercial contract disputes involving private and public entities. She is a co-founder and the current President of the Peruvian not-for-profit Arbitration 360°. Małgorzata speaks Polish, English and Spanish fluently, and has elementary proficiency in French and Russian.
Back to top | Back to Mock Hearings
KILGORE Zack: Mr. Kilgore is a Director at Secretariat based in Atlanta, GA. Secretariat International specializes in providing independent expert advice on construction projects in the areas of programming/scheduling (delay and disruption), contract review, cost/damages, and productivity/inefficiency. Mr. Kilgore has over 10 years of experience in the construction industry specializing in the areas of dispute resolution, delay analysis, scheduling, claims, project controls, as well as construction and project management. He has provided expert services to owners and contractors across a wide range of projects throughout the world including airports, petrochemical plants, light-rail projects, refineries, water treatment plants, government buildings, salvage operations, highways, and commercial mixed-use facilities. Before joining Secretariat International, Mr. Kilgore worked as a field engineer and construction manager. He worked internationally on various multi-billion dollar projects including petrochemical plants, oil refineries, and transportation infrastructure. Mr. Kilgore received a BS in civil engineering from the University of Alabama.
Back to top | Back to Mock Hearings
LOMBARDI Ilenia: Ilenia is an Italian lawyer holding a law degree from the University of Bologna (Alma Mater Studiorum). After the law degree, Ilenia has obtained a Master Degree in International and EU Taxation law. After having spent a semester in Boston (Massachusetts), she has obtained a Master Degree as Expert in Organization Management and Control Model (Italian Legislative Decree n. 231/2001) and has recently completed the LLM International Commercial Law program with the University of Salford (Manchester).  After having completed the mandatory traineeship with different Italian law firms, Ilenia has been involved in representing Italian companies before the Italian civil courts and, mostly, in assisting them in every aspect of the international transactions.  Since 2008, Ilenia has been providing assistance to her clients with specific focus on international contracts and commercial law, formation and structuring overseas subsidiaries or unincorporated joint venture, international tax issues, with main area of application in contract management of  domestic/international construction contracts.  Starting from 2018, Ilenia has been involved in assisting a client in a multi-million euros construction project in Qatar, that escalated into a 350 million euros international arbitration (ICC). Said appointment required travelling to Qatar on a regular basis to assist and manage the client's technical team directly on site and advise on legal issues.  Ilenia strongly considers that working with a multi-disciplinary as well as international team represents an essential condition to grant a first-level assistance to her clients, which is why she contributed, as founding associate, to create an international professional association (Glawbus) with legal seat in Belgium, with different professionals that share the same view in terms of professionalism and same values in term of professional ethics. In fact, Ilenia deeply believes that professional ethics and fair approach towards the clients and their interests to be preserved represent a prerequisite that a professional person must embody and that shall prevail to any other motive, including the profit perspective.
Back to top | Back to Mock Hearings
NDAWANDWE Thembela: Thembela is an associate in Freshfields' Global Projects Dispute Practice and is based in the UAE. He is broadly experienced in the energy and infrastructure sectors with both private and public sector experience, including litigation and alternative dispute resolution processes, as well as drafting of construction agreements. He has advised on a broad range of projects within the construction and engineering practice area, including energy, oil and gas, industrial plants, rail and road transport, and commercial property. In doing so, he has worked extensively with various standard form construction contracts, including FIDIC, NEC and JBCC, and various bespoke contract regimes.
Back to top | Back to Mock Hearings
PAPADOPOULOS Julia: she is an associate at Darrois Villey Maillot Brochier in Paris. Julia has acted as counsel and as arbitral secretary in several institutional and ad hoc commercial arbitration cases as well as an investment arbitration case in a variety of industries, including national defense, waste to energy, telecommunication, nuclear energy, distribution. Julia also has experience of enforcement and annulment proceedings before the French courts.
Back to top | Back to Mock Hearings
PRESTON Lucy: she is a managing associate in the International Arbitration team of Orrick London.  Her practice focusses on construction and infrastructure disputes, mainly in arbitration, although she has represented clients in mediation, adjudication and court proceedings.  Her experience includes arbitrations under most of the major institutional rules (including ICC, LCIA and SIAC).  Her practice extends to wider disputes in the energy industry, as well as general commercial disputes.  While she is English-law qualified, she has worked on disputes involving a range of substantive and procedural laws, including New York, Miami, Paris, Singapore and Saudi Arabia.
Back to top | Back to Mock Hearings
REINDORF Jodie: Jodie's practice centres on advising clients on complex, cross-border disputes. She has represented clients in construction and commercial arbitrations under the ICC and DIAC Rules across a range of subject-matters, including infrastructure projects, premium retail, tourism and retail and IT systems. She has also advised and represented clients through successful mediation proceedings. As well as international arbitration, Jodie has experience acting as project counsel to clients on live construction projects with the aim of reaching early resolution of disputes. Jodie is admitted to practice in England & Wales and is a registered foreign practitioner in Dubai. Prior to joining Freshfields, she worked in a top international law firm in Dubai.
Back to top | Back to Mock Hearings
RUKHANA Karan: He is a Counsel at the Chambers of Darius Khambata, SC, based in Mumbai. He is a dual qualified lawyer, licensed to practice in India and New York, United States. He represents private corporations in domestic and international commercial arbitrations, governed by a range of applicable laws with particular experience in disputes arising from joint ventures. His practice also includes participating in commercial, corporate, and constitutional proceedings before the Supreme Court of India, the Bombay High Court, and the Securities Appellate Tribunal, Mumbai. He holds an LL.M. degree from Georgetown University Law Center.
Back to top | Back to Mock Hearings
SANCANDI Simone: He is an associate in the international dispute resolution team at Charles Russell Speechlys LLP. Before relocating to the firm's Bahrain office in 2020, he worked for five years in Paris, specialising in cross-border private client disputes, shareholders disputes and commercial disputes. His current practice spans across the broader Middle East region and focusses on litigation and arbitration in the banking, international trade, energy and construction sectors. He is admitted to the Paris Bar (2016) and as a solicitor of England & Wales (2022). He works in English, French and Italian.
Back to top | Back to Mock Hearings
SHERIF Ahmed: he is an Associate Director at InShield International Consultancy, based in Dubai. He has 10 years of experience in construction management, specializing in contract and claims management, forensic delay analysis and expert advisory. He is a leading member of InShield's dispute resolution team, having advised clients on dispute resolution strategies as well as acted as counsel appearing before arbitral tribunals in several construction arbitration cases under ICC, DIAC, DIFC-LCIA, and UNCITRAL rules. He also assisted in several expert witness commissions and acted as a secretary to arbitral tribunals in arbitration cases administered under the rules of DIAC and DIFC-LCIA. He holds a bachelor's degree in Construction Engineering and an LLM in Construction Law and Arbitration, besides being admitted as a Fellow of the Chartered Institute of Arbitrators.
Back to top | Back to Mock Hearings
ZHANG Claire: she is associate in the Dispute Resolution practice at HFW based in Singapore, specialising in commercial arbitration and litigation in the oil and gas, commodities and construction sectors. Claire has previously worked on high-profile construction arbitrations including representing a French energy company in a nuclear plant construction dispute involving complex reactor design, regulatory, delay and quantum issues; and representing an European JV in a dispute concerning delays, potential variations claims and wrongful termination in the construction of a medical facility in the Middle East. Claire is qualified as solicitor in England and Wales. She completed her UK training contract with a leading US firm in London and worked within international arbitration practices in Geneva and in Paris.
Back to top | Back to Mock Hearings
SUPPORTING ORGANISATIONS
We are grateful for the support of the following organisations in designing and delivering this innovative programme: