---
---
---
DELOS SUPPORTS ARBITRATION PRACTITIONERS AND IN-HOUSE COUNSEL WITH PRACTICAL, SKILLS-BASED TRAINING
---
REMOTE ORAL ADVOCACY PROGRAMME (ROAP)
Welcome to Delos's advanced oral advocacy training programme in international arbitration. This consists of two courses: one on oral submissions, the other on cross-examination. Find out more
here
, meet our leading faculty for the
Asia
, Americas, Construction,
EMEA
and
LATAM
editions, and meet our talented participants for the
Asia
, Americas, Construction,
EMEA
and
LATAM
editions, both practising attorneys and testifying experts. If you would like to attend a mock hearing and follow the oral submissions live, you can find out more
here
.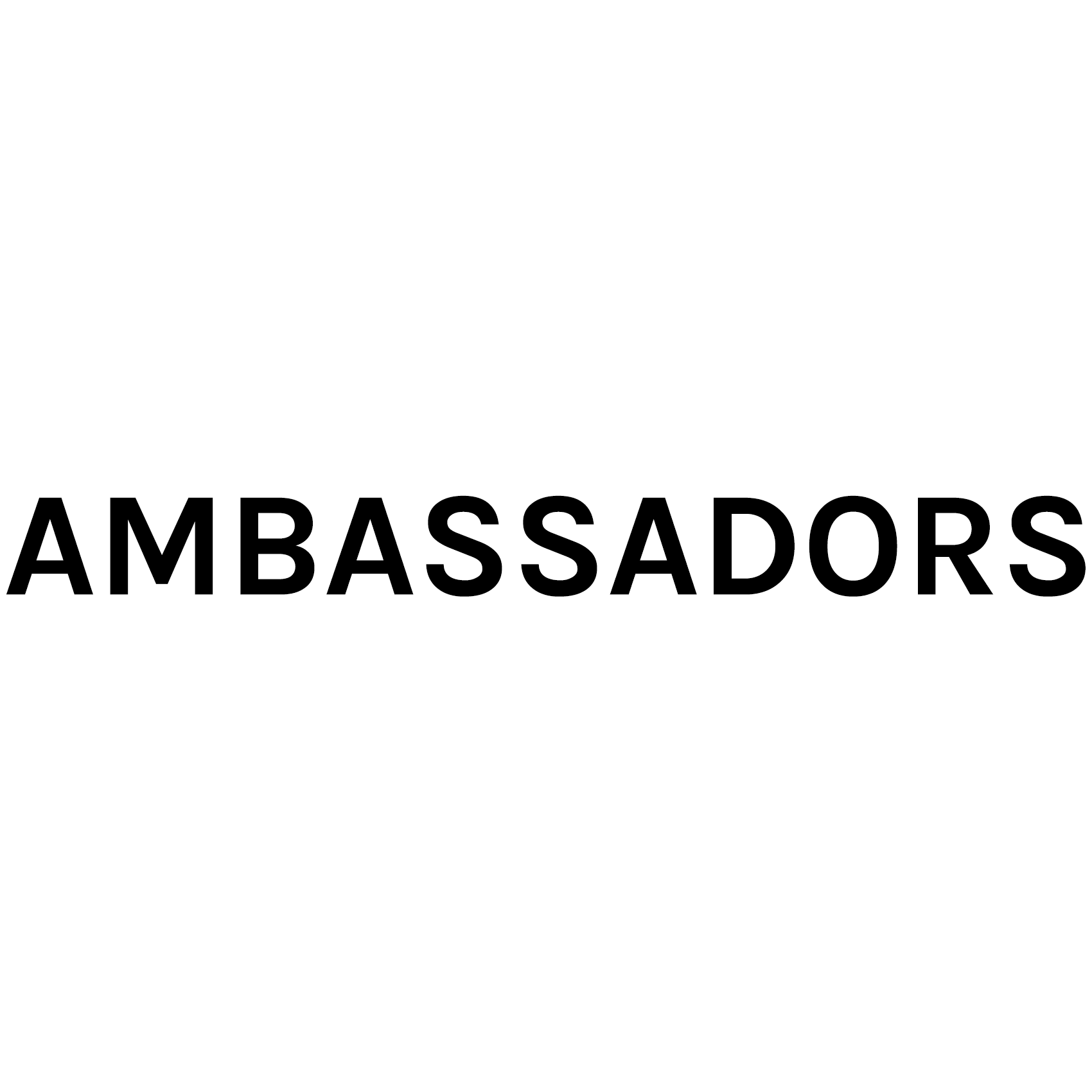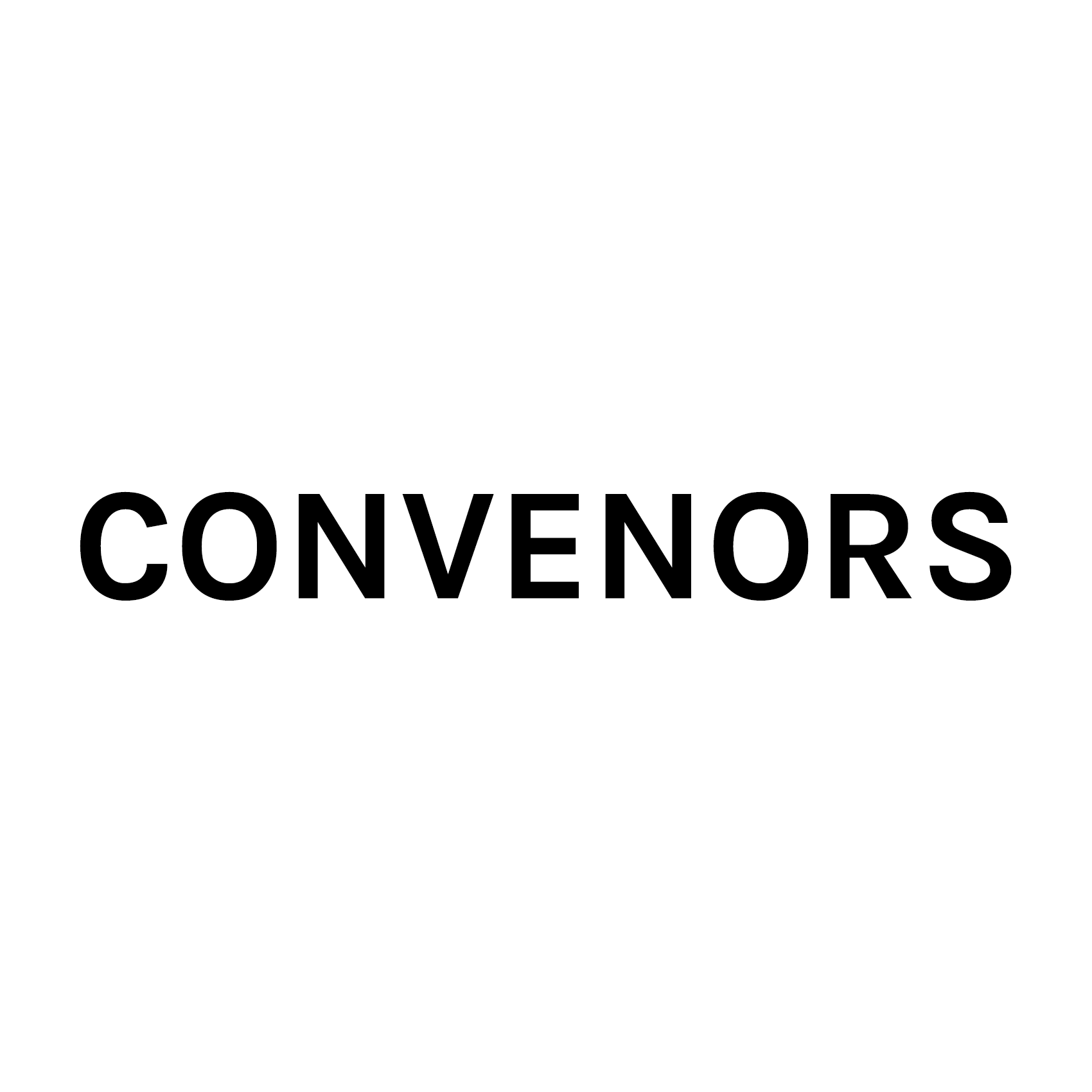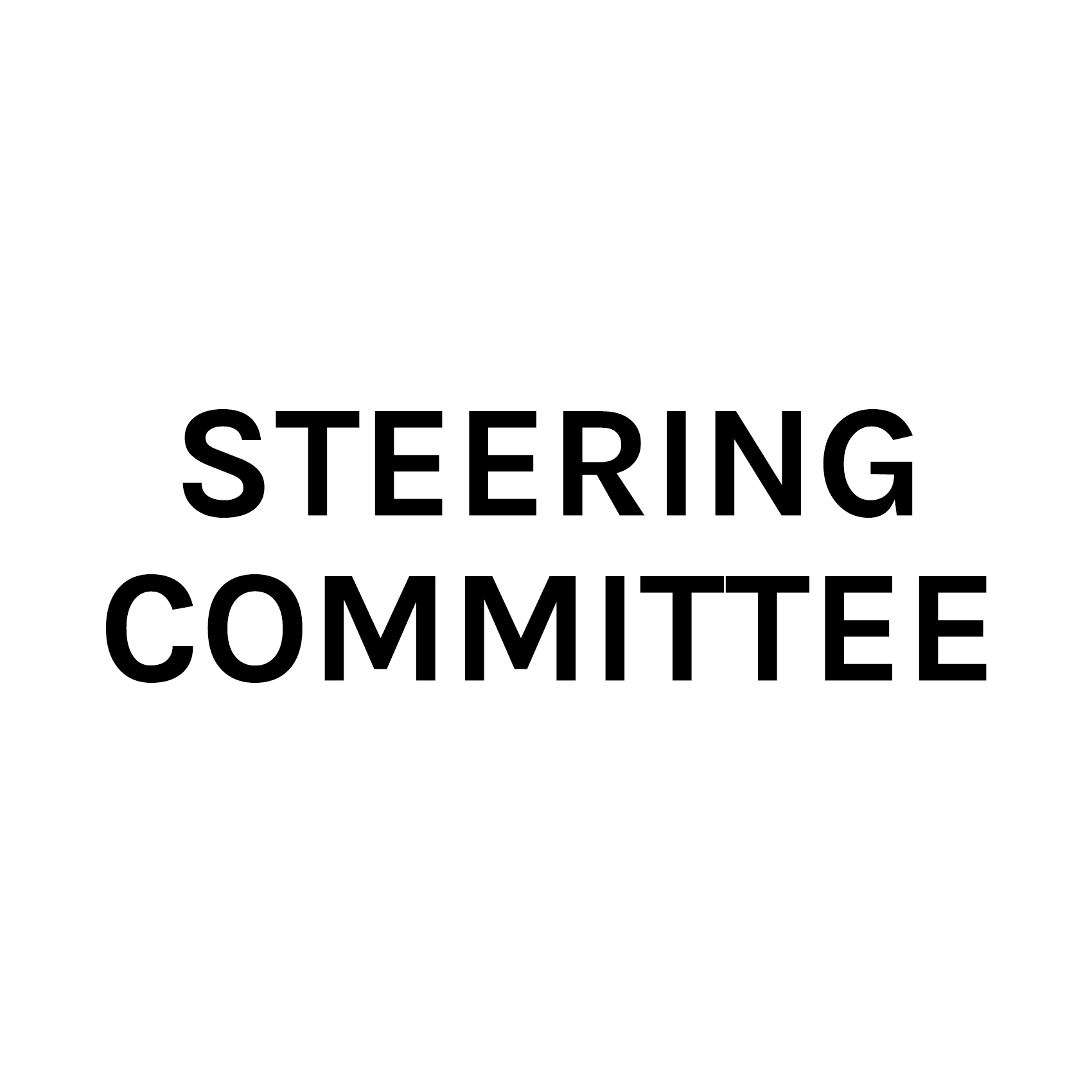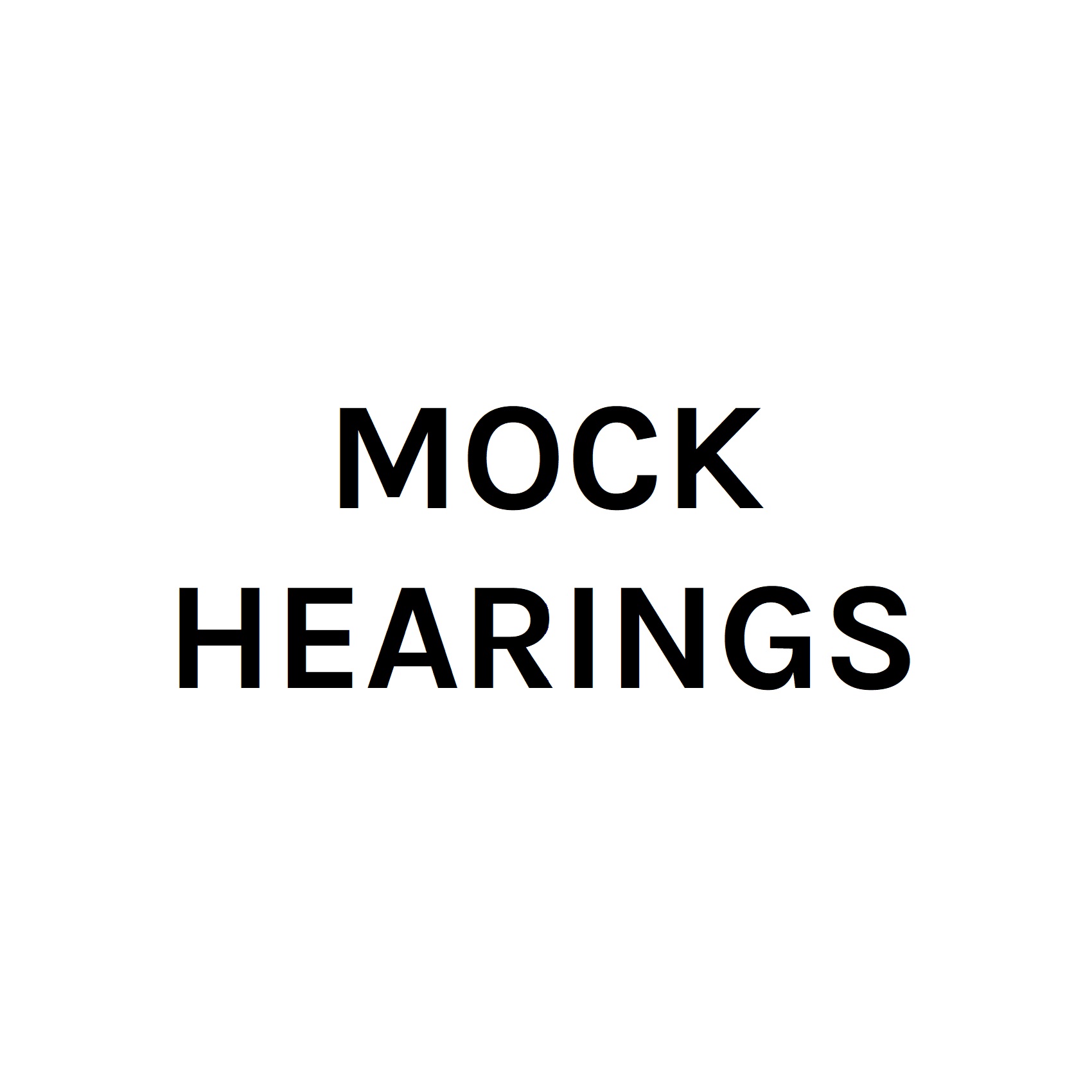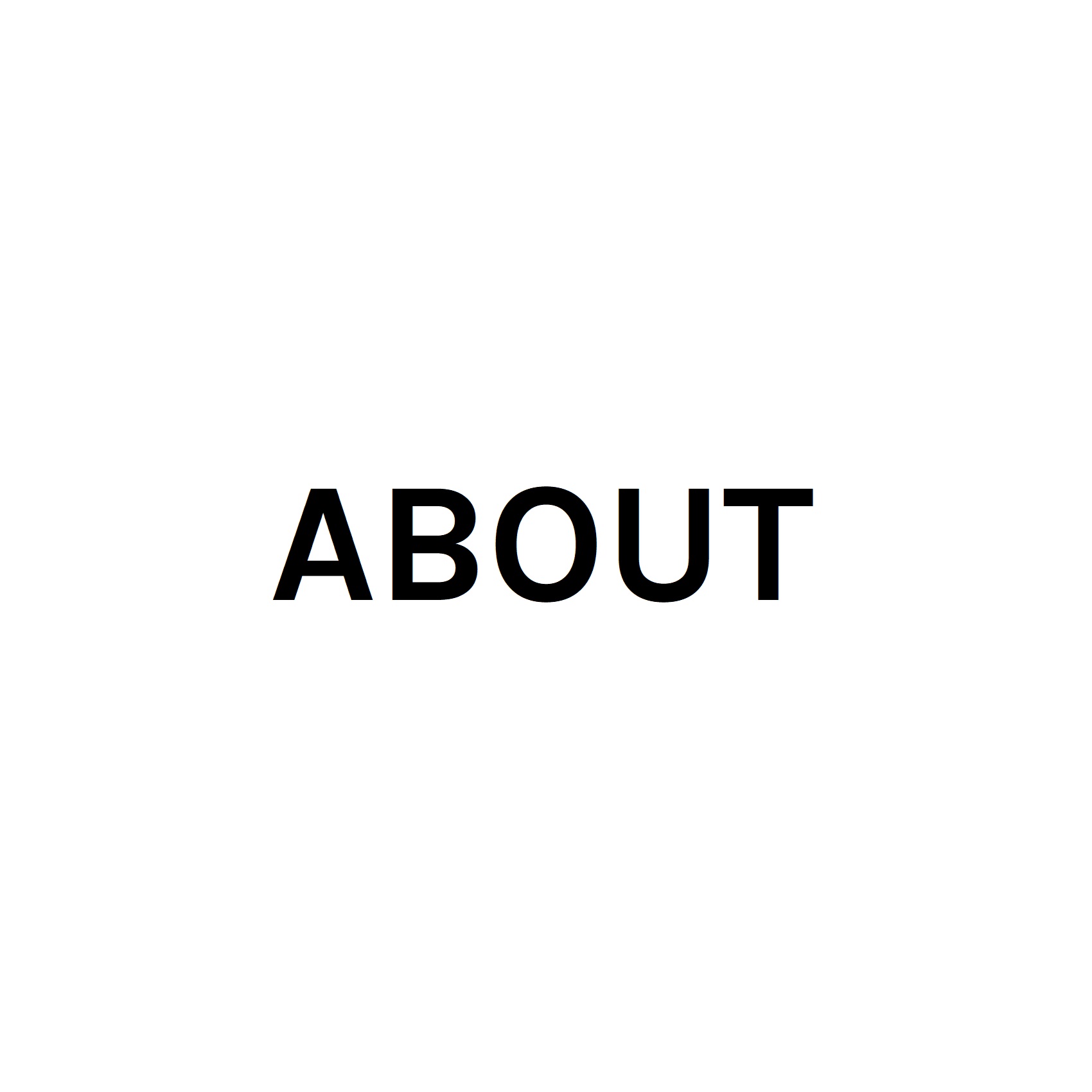 ---
Please meet the ROAP Steering Committee members. From left to right, and top to bottom, we are fortunate to have: Kate Brown de Vejar, Alex Bevan, Nadia Darwazeh, Vyapak Desai, Philip Dunham, Andrew Flower, Sandra González, James Hosking, Andrés Jana, Colin Johnson, Swee Yen Koh SC, Sofia Martins, Reza Mohtashami QC, Małgorzata Surdek, Anthony Theau Laurent, and Angeline Welsh KC. Their short bios are set out below.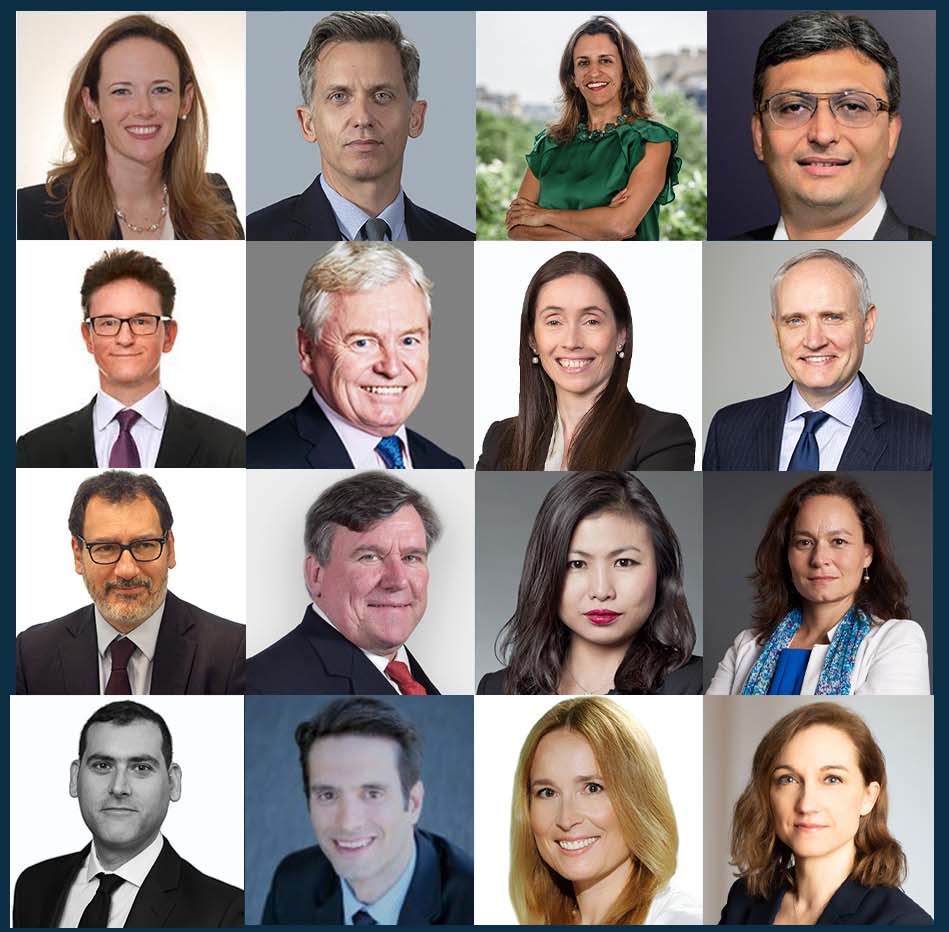 Reza Mohtashami KC is a partner in the London office of Three Crowns. He has represented clients as counsel and advocate in more than 80 arbitrations conducted under a variety of arbitration rules in many different jurisdictions. Reza has particular expertise in disputes arising in emerging markets with a focus on the telecoms, energy and infrastructure sectors. Prior to Three Crowns he worked in the arbitration practice of a leading international arbitration firm where he established and led the firm's global arbitration practice in the Middle East. Reza is a Vice-Chair of the IBA Arbitration Committee, trustee of the DIFC-LCIA Arbitration Centre, a trustee of the BCDR-AAA, and editorial board member of the ICC Dispute Resolution Bulletin and Global Arbitration Review. He is the immediate past president of the LCIA Arab Users' Council. Reza is a qualified English solicitor-advocate and was appointed Queen's Counsel in recognition of his advocacy skills in 2018. He is recognised as a Thought Leader in arbitration by Who Who's Legal with Chambers and Partners describing him as "very capable, intelligent and hard-working" and the "real deal." He speaks English, French and Farsi.
Mr. Mohtashami was part of the faculty for the inaugural ROAP edition in 2020 and is part of the faculty for ROAP EMEA 2022.
Kate is a Partner and Global Co-Chair of International Arbitration at DLA Piper, where she specializes in both international commercial and investor-State arbitration. An Australian and New York qualified attorney, resident in Mexico City since 2009, Kate is widely recognized for her experience and results handling complex, high-profile disputes in the energy and infrastructure sectors. Kate is a Vice Chair of the IBA's Arbitration Committee and a Member of the LCIA Court. She is a graduate of Harvard Law School and the University of Queensland, is Vice President of ANZMEX (the Australia, New Zealand, Mexico Business Council), and is fluent in English, French and Spanish.
Alex Bevan is Shearman & Sterling's Global International Arbitration Practice Group Leader and Head of the Abu Dhabi office. He also leads the firm's Construction practice.
Alex specializes in complex international arbitration proceedings arising out of construction and development projects, investments, acquisitions and joint ventures. These disputes arise in a range of industries, in particular infrastructure, power, oil and gas and telecoms. He also regularly serves as Arbitrator in international arbitration proceedings.
Alex Bevan is recognized as Global Elite Thought Leader in Who's Who Legal – Construction 2022, which reports that he is "Simply one of the best in the industry" with a "huge amount of experience representing clients in the infrastructure, energy, and oil and gas sectors". "He is intelligent and focused on successfully representing and positioning his construction industry clients", "Alex has a huge amount of experience representing clients in the infrastructure, energy, and oil and gas sectors" and "He has an excellent reputation". Who's Who Legal – Arbitration 2022 recognizes him as a Global Leader, the publication notes that he "He has built up one of the best international arbitration practices in the construction field" and "Alex is bright and tough and knows the industry". Previous editions note that Alex Bevan "gets some of the biggest instructions and is experienced beyond his years in mega-project disputes".
Chambers Global also notes that clients and peers have described Alex as "widely noted for his broad construction practice. He has regional experience of representing both contractors and developers in significant arbitrations, most notably in the energy and oil and gas industries. One client observed: 'He is a tenacious advocate and the go-to guy for big-ticket disputes in the Middle East'". He is also noted for having "extensive experience in international arbitrations, regularly representing major oil and gas clients". Previous editions note that he is "extremely able", a "go-to guy for major international arbitrations", and "a strategic thinker and a persuasive advocate" with "excellent relationship-building skills". Chambers UK describes him as a "clinical cross-examiner" with "invaluable strategic thinking". He has also been described as "outstanding – shrewd, hardworking and able". Alex is recommended in The Legal 500 EMEA and The Legal 500 UK.
Nadia Darwazeh has over twenty years of experience acting as counsel and sitting as arbitrator in commercial and investor-state arbitrations covering numerous applicable laws and seats of arbitration.
Before joining Clyde & Co, Nadia practiced in the International Arbitration Groups of leading international law firms based in Paris, Frankfurt and London. She also spent five years in Shanghai, where her practice focused on acting as counsel in disputes under the major regional arbitration rules including SIAC, HKIAC and CIETAC. Nadia also has deep ICC expertise, having led the Europe, Middle East, Africa team at the ICC for a period of three years, during which she oversaw more than 400 ICC arbitrations.
Nadia was awarded the Swiss Arbitration Association (ASA) Prize for Advocacy in International Commercial Arbitration in 2022, a prize awarded every two years to a chosen individual with "exceptional talents in advocacy".
Clients have described Nadia as "innovative, pragmatic and a true leader", "a real strategist" and "a very strong cross-examiner", praising that she is "business-minded and sees the bigger picture, which is great from a client perspective" (Chambers & Partners) and that "she is extremely articulate, clear and compelling in her arguments" (Who's Who Legal).
Nadia is a member of the ICC Commission on Arbitration and the ICC Taskforce on Addressing Issues of Corruption in International Arbitration.
Nadia is dual-qualified in England & Wales (Solicitor-Advocate) and Germany (Rechtsanwältin). She earned her LLM in International Public Law from the University of Cambridge and her LLB from the University of Warwick. She conducts arbitrations in French, German and English and speaks Mandarin Chinese and Dutch. Nadia is a German and Dutch national.
Vyapak Desai heads the International Dispute Resolution and Investigation Practice at the multi-skilled, research and strategy driven international law firm, Nishith Desai Associates. A senior attorney with the firm, Vyapak specializes in bringing in the highest level of analytical and innovative input in cross border, complex contentious matters, corporate/regulatory investigations while also leading the Corporate and Securities practice in the past at the firm.
Vyapak's vast experience includes representing clients as Counsel in a host of complex cases including investment treaty arbitrations, commercial disputes related to shareholders agreements, international trade and contractual disputes across industries such as oil & gas, infrastructure, private equity, Pharma & Healthcare and TMT, in India, and all over the world. Vyapak has also cultivated expertise in bankruptcy, corporate and securities laws as well as in white-collar crimes. Known for his innovative, pragmatic and solution-oriented approach, he is also a trained mediator/conciliator and acts as arbitrator across international jurisdictions such as London, Singapore, Malaysia and India.
Expert in Constitutional, Commercial, and International Law, Vyapak has helped shape key insights within these practice areas. Vyapak is the Co-chair-council of MCIA, Director of CIArb India Branch, Convener - Indian Arbitration Forum (IAF), member of ICC India Group, Co-chair of Society of Construction Law- India (Western India Chapter), Advisory Board at MARC, Mauritius, Member of IBA, IPBA and the Bar Council of Maharashtra & Goa. He has also been listed on the Panel of Arbitrators of SIAC, AIAC LCIA, THIAC, MCX/NCDEX (SEBI), and BVI IAC. Vyapak has also co-authored a chapter on Enforcing Arbitral Awards in India published by Lexis-Nexis 2017.
Vyapak is the Co-Chair for the ROAP Asia 2022 edition.
Philip Dunham has concentrated his practice in international arbitration since 1992. His principal activity has been acting as counsel in numerous commercial and investment treaty arbitrations, whether ad hoc (including under the UNCITRAL Rules), or under the rules of the ICC, the LCIA, the SCC, or ICSID. Mr. Dunham has particular experience advising on construction and engineering disputes covering a broad range of commercial, industrial and infrastructure projects. Mr. Dunham also has extensive experience handling joint venture, oil & gas, energy, and military procurement disputes in respect of which he has regularly acted for and against state entities. Mr. Dunham has also served as arbitrator (including as an emergency arbitrator) in several significant arbitrations.
Mr. Dunham is a regular speaker at various conferences and seminars on international arbitration in Europe, Asia, and the United States. He has also published numerous articles on international arbitration. Mr. Dunham is admitted to England and Wales Bar and registered as a Foreign Lawyer at the Paris Bar. He is fluent in English and French.
Mr. Dunham was part of the faculty for the inaugural ROAP edition in 2020 and is the Co-Chair for the ROAP EMEA 2022 edition.
Andrew Flower is a Managing Director with Alvarez & Marsal Disputes and Investigations in Paris. He has more than 25 years of experience in forensic accounting and in providing expert evidence in international arbitration (commercial and investor state). He has been listed as a leading expert witnesses in international arbitration in Europe by "Who's Who Legal," since inception of the list and is equally recognised as a Thought Leader in International Arbitration.
Mr. Flower has provided expert evidence in arbitrations conducted under the auspices of institutions including ICC, ICDR, ICSID, DIAC, NAI, DIS, and under UNCITRAL rules. He has provided written evidence in over 150 disputes, and has testified and been cross-examined on his evidence before tribunals in New York, Washington DC, London, Paris, Stockholm, The Hague, Geneva, Zurich, Dubai, Singapore and Brisbane.
Throughout his career, Mr. Flower has also provided advice to parties in post transaction disputes, both in connection with arbitrations and in the context of expert determinations. He acted both as an advisor to one of the parties and as the appointed determining expert.
Prior to joining A&M, Mr. Flower was the global head of the disputes practice in one of the Big Four accounting firms working out of their Paris, New York and London offices. Mr. Flower has also been appointed as an independent expert by the ICC Centre of Expertise and as a tribunal appointed expert in an ICC arbitration. Mr. Flower has also acted as mediator in a royalty dispute.
In addition to his work in arbitration, Mr. Flower assisted Vivendi as a defendant in their long running class action suit in the New York Courts and has provided written expert evidence in matters before the English High Court. He was also one of the senior advisors to the Kuwait Government in the assessment of corporate claims for damages arising from the First Gulf War.
Mr. Flower earned a bachelor's degree in history from the University of York. He is a fellow of the Institute of Chartered Accountants in England and Wales and is a native English and fluent French speaker.
He was part of the expert faculty for the inaugural ROAP edition in 2020 and is part of the expert faculty for ROAP EMEA 2022.
Sandra González chairs FERRERE's Dispute Resolution practice in its offices in Bolivia, Paraguay and Uruguay. She represents clients in a wide range of industries in commercial and investment arbitration under several arbitration rules and institutions. She has recently represented clients in construction, oil & gas, ports, mining and regulated markets cases. Sandra González also sits as arbitrator; she has arbitrated cases under different applicable laws, seats and institutions on infrastructure projects, M&A and construction.
Ms. González is Uruguay's alternate member to the ICC Arbitration Court, a member of the Observatory on the Status of Arbitration of the Asociación Latinoamericana de Arbitraje (ALARB), vicechair of the Capítulo Rioplatense of the Spanish Arbitration Club (CEA) and founding member and member of the Executive Committee of WWA – Women Way in Arbitration LATAM. She chaired the Latin America Chapter of the International Section of the New York State Bar Association and was Uruguay's representative to the membership committee of the International Section of the American Bar Association.
Sandra González was Deputy Director of law at ORT University (Uruguay) and teaches various university courses in arbitration and international law in Uruguay and abroad. She earned her law degree from the Facultad de Derecho de la Universidad de la República (Uruguay) and her LL.M. from Harvard Law School (USA).
She is the Co-Chair for the ROAP LATAM 2022 edition.
James Hosking is a founding partner of New York-based international dispute resolution boutique Chaffetz Lindsey where he leads the firm's international arbitration practice. In his 25-year career, James has been involved in more than 100 arbitrations as counsel, including proceedings under the ICC, AAA/ICDR, LCIA, ICSID, SIAC, HKIAC, CRCICA, WIPO, SCC and UNCITRAL Rules. His current cases involve disputes concerning construction/infrastructure projects, corporate acquisitions, energy/oil & gas projects, pharmaceuticals, licensing and distribution agreements, mining ventures and investment treaties. James's public international law practice has encompassed investor-state disputes, state-to-state arbitrations, advice on boundary issues and resource allocation, as well as work for multilateral organizations. James also regularly sits as an arbitrator, having been appointed to more than 40 tribunals, with experience as a sole arbitrator, presiding arbitrator, co-arbitrator and emergency arbitrator. Those disputes, seated around the world. have involved some 18 jurisdictions. James regularly writes and speaks on international arbitration. He is co-editor of the ICCA Report on comparative law issues arising from remote hearings (2021), co-author of the leading treatise Gusy & Hosking, A Guide to the ICDR International Arbitration Rules (OUP, 2011, 2019), and recently authored "Assessing the Probative Value of Evidence" in Ferrari and Rosenfeld (eds), Handbook of Evidence in International Commercial Arbitration: Key Issues and Concepts (Kluwer, 2022). James is currently an Adjunct Professor at NYU School of Law, and previously taught in the US, Mexico, Italy and New Zealand. James holds leadership positions in the international arbitration Bar, including on the Governing Board of the International Council for Commercial Arbitration (ICCA) and as Co-Chair of the Publications Committee of the New York International Arbitration Center (NYIAC). In addition, he is a Fellow of the Arbitrators' and Mediators' Institute of New Zealand, was Co-Chair of the ICC Task Force on Emergency Arbitration Proceedings, and is a member of the ICDR Advisory Board. James's expertise is recognized annually in Who's Who of International Commercial Arbitration, Chambers Global, Chambers USA, Chambers Latin America, Legal 500 Latin America, and PLC Which Lawyer. Since 2019, he has been selected as a "Global Elite Thought Leader" by Who's Who, one of only a handful of practitioners to hold the distinction. James earned an LL.M. from Harvard Law School (2000) and B.A./LL.B (Hons.) from the University of Auckland (1990-1994). He is admitted in New York and in his native New Zealand.
Andrés Jana is founding partner at Chilean law firm Bofill Mir & Alvarez Jana. Between 1996 and 1998 he was the Director of Legal Studies of the Central Bank of Chile. He obtained his LL.M. from Harvard University and graduated summa cum laude from the Law School of the Universidad de Chile.
He has vast experience as counsel, arbitrator and expert in international disputes involving commercial, investment and international public law issues, before the International Court of Justice, the International Centre for Settlement of Investment Disputes (ICSID), the International Chamber of Commerce (ICC), the London Court of International Arbitration (LCIA), the American Arbitration Association (AAA), the Stockholm Chamber of Commerce (SCC), the Permanent Court of Arbitration (PCA), and several ad hoc tribunals; as well as domestic courts in different jurisdictions.
Jana is the Chilean delegate before the United Nations Commission on International Trade Law (UNCITRAL), where he participated in the revision and adoption of the UNCITRAL arbitration rules (2010, the rules of transparency in arbitrations between investors and states (2013) and currently chairs the work of the WG on Expedited Arbitration. He is on the Panel of Arbitrators for ICSID, a member of the Governing Board of ICCA, member of the Council of SIAC, member of the Latin American Arbitration Group of the ICC and founding member and former Vice-president of the Latin American Arbitration Association (ALARB), among others. A Professor of Law at Universidad de Chile since 1997, he regularly lectures and publishes on international disputes.
Mr. Jana is the Co-Chair for the ROAP LatAm 2022 edition.
Colin Johnson is a partner in HKA's fast growing Forensic Accounting and Commercial Damages (FACD) team based in London. Colin's career to date has seen him undertake roles as a project finance lawyer and consultant, a project developer and a project investor in emerging markets. He now applies this extensive project investment experience in his forensic work when acting as expert witness, valuer and advisor. Recognised by Who's Who Legal as a Global Leader, he has acted as expert witness on behalf of national governments, large companies, and entrepreneurs in international arbitrations and litigation on cases ranging up to US$50bn+ in claim value. His experience also extends to analysing, negotiating, and managing major projects (particularly energy related), having worked in Europe, North America, Latin America, Africa, the Middle East, and Asia.
Colin is part of the faculty for the ROAP EMEA 2022 and ROAP LATAM 2022 editions.
Swee Yen Koh SC is a partner in the commercial and corporate disputes, and international arbitration practices at WongPartnership LLP. Ms Koh is the Vice-Chair of the IBA Arbitration Committee. She is also the Vice-Chair of the IPBA Dispute Resolution and Arbitration Committee, and a member of the editorial board of the ICC Dispute Resolution Bulletin and the ICCA-ASIL Task Force on Damages.
Ms Koh is recommended as a leading practitioner in various legal publications, including The Legal 500, Chambers Global and Benchmark Litigation Asia-Pacific. She has been listed as one of the world's leading arbitration practitioners in Who's Who Legal: Arbitration 2021 and as a recognised expert in Commercial Arbitration in Experts Guides 2019: The World's Finest Lawyers Chosen By Their Peers. Legal 500 says that Ms Koh is the "go-to disputes lawyer in Singapore", with an "ability to zone right in on the issues with precision and confidence".
Ms Koh is the Co-Chair for the ROAP Asia 2022 edition.
Sofia Martins heads the disputes practice at Miranda & Associados. She sits on the board of the Portuguese Arbitration Association since 2014. She has also been an officer of the IBA Arbitration Committee and co-editor of the IBA International Arbitration Guide since March 2017 and is a member of the ICC Arbitration and ADR Committee. In July 2020 she was appointed to chair the board of the arbitration Center of Concórdia. Previously she was one of the co-chairs for CEA-40 and APASub40, having also sat on the board of the Arbitration Centre of the Portuguese Chamber of Commerce and Industry (2012 – 2019).
Sofia represents clients in a wide range of civil, commercial and investment disputes, ranging from construction to energy, in Portugal and abroad, also acting as arbitrator, both in domestic and international disputes.
Sofia was part of the faculty for the inaugural ROAP edition in 2020 and is part of the faculty for ROAP EMEA 2022.
Anthony Theau Laurent is a partner at Accuracy. He provides advice and independent expertise on business, valuation and accounting matters in the context of disputes, transactions and frauds. 
Anthony has been appointed as expert witness in commercial and investment treaty arbitrations and in English High Court proceedings. He is listed among the leading expert witnesses for quantum of damages by Who's Who Legal, according to which he "is frequently appointed on large-scale arbitrations for the strength of his oral testimony in proceedings" and "is praised for his hands-on approach and exceptional ability to identify and address sophisticated financial issues". He is able to testify in English and French. 
 Anthony also advises organisations seeking to acquire or divest businesses and leads financial investigations in relation to allegations of fraud. 
 He regularly contributes to publications and gives presentations on issues pertaining to valuation, damage assessment, and mergers and acquisitions. 
Angeline is a commercial litigator with over 15 years of experience and specific expertise in international arbitration. She has appeared (unled) before the English Commercial Court, the English Court of Appeal and conducted substantial advocacy before both commercial and investment treaty arbitral tribunals. She has also appeared (led) before the Supreme Court and the Privy Council, as well as various courts in the Caribbean. In addition, Angeline has substantial experience in handling cases involving issues of public law, constitutional law and human rights law.
Prior to being called to the English Bar in 2015, Angeline was Counsel and Solicitor Advocate with a major international law firm. She has litigated a broad range of commercial disputes, including those in the energy, telecoms, financial, construction, manufacturing and shipping sectors, before the English courts, courts in the commonwealth and arbitral tribunals under the LCIA, HKIAC, ICC, ICSID, UNCITRAL and BVI IAC rules. Angeline also regularly sits as arbitrator.
In 2020, Angeline was recognised as a Global Leader for Arbitration by Who's Who Legal, having been recommended for some time as both a Thought Leader and Leading Junior at the English Bar for arbitration. She is described in Chambers 2020 (UK and Global) as having an "impressive mastery of the details of the case and of technical legal arguments" as well as "[e]xtremely hands-on, approachable and a real team player." Angeline was named as a 'Star at the Bar' by Legal Week in recognition of her "excellent judgement and leadership qualities" and not being frightened to tackle novel and difficult areas of law, or "to deal head-on with the more complicated aspects of a case".
Angeline was part of the faculty for the inaugural ROAP edition in 2020 and is part of the faculty for ROAP Asia 2022.