---
---
---
DELOS SUPPORTS ARBITRATION PRACTITIONERS AND IN-HOUSE COUNSEL WITH PRACTICAL, SKILLS-BASED TRAINING
---
REMOTE ORAL ADVOCACY PROGRAMME (ROAP)
Welcome to Delos's advanced oral advocacy training programme in international arbitration. This consists of two courses: one on oral submissions, the other on cross-examination. Find out more here, 
meet our leading faculty for the Americas,  Asia, EMEA, Construction and LATAM editions, and meet our talented participants for the Americas, Asia, EMEA, Construction, and LATAM editions, both practising attorneys and testifying experts. If you would like to attend a mock hearing and follow the oral submissions live, you can find out more here.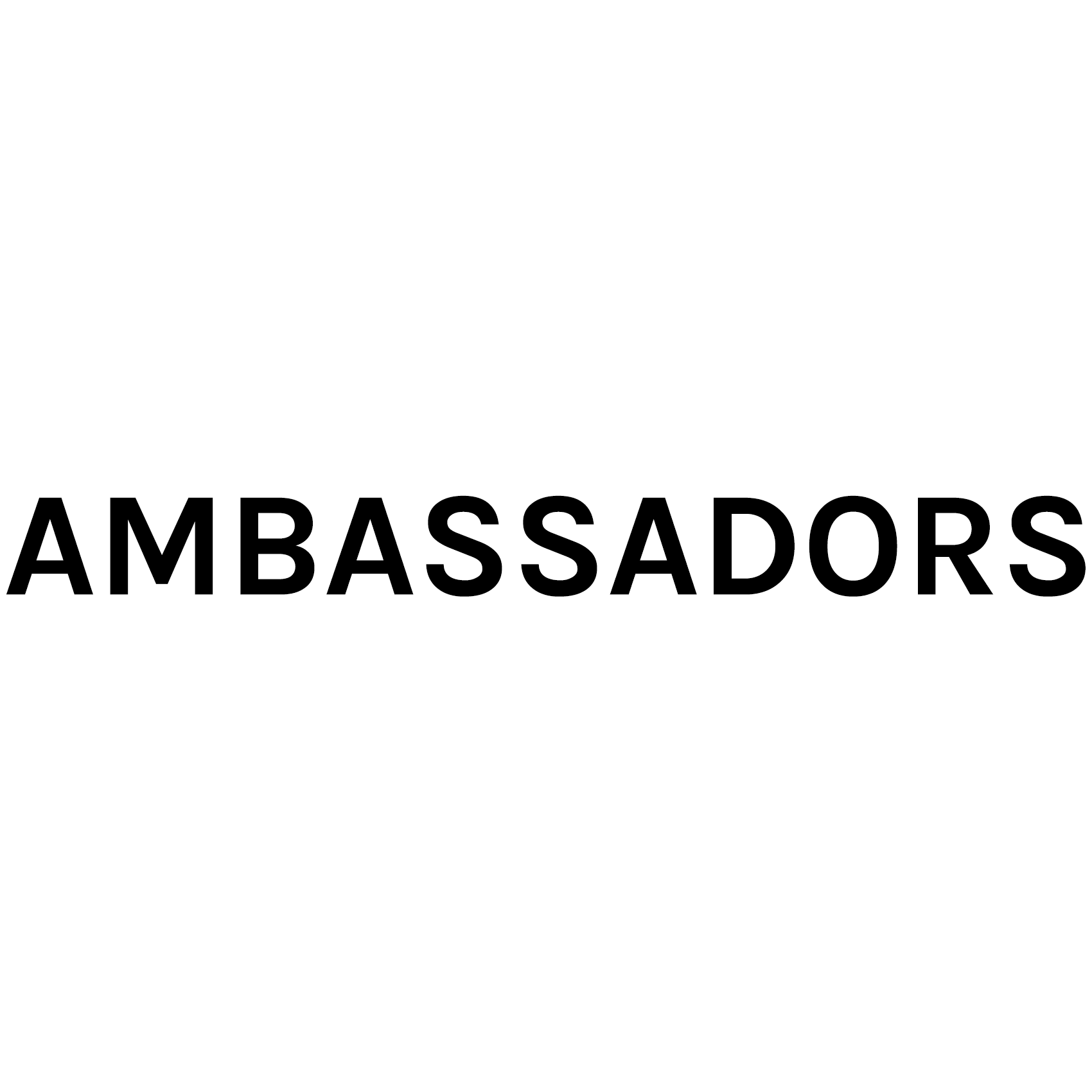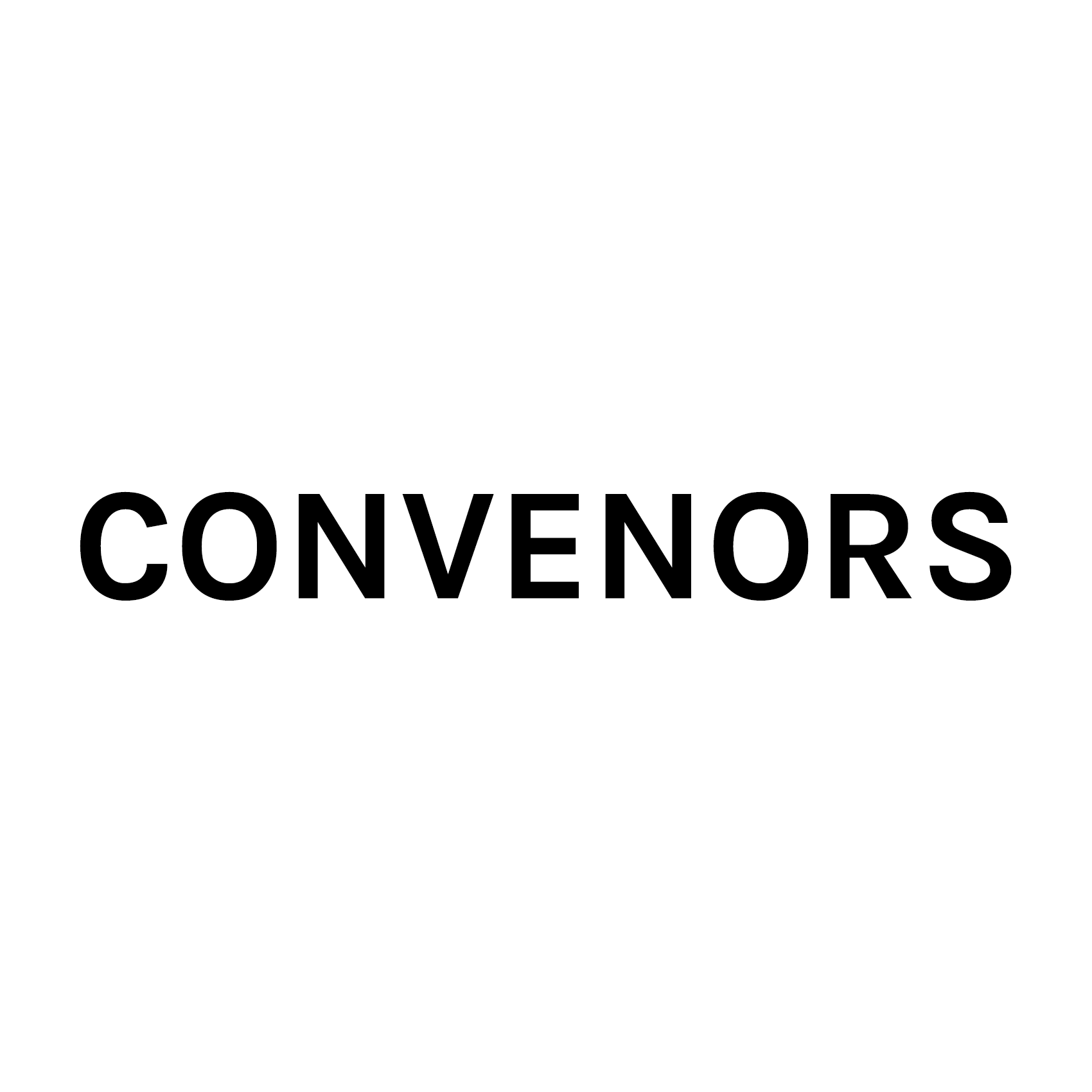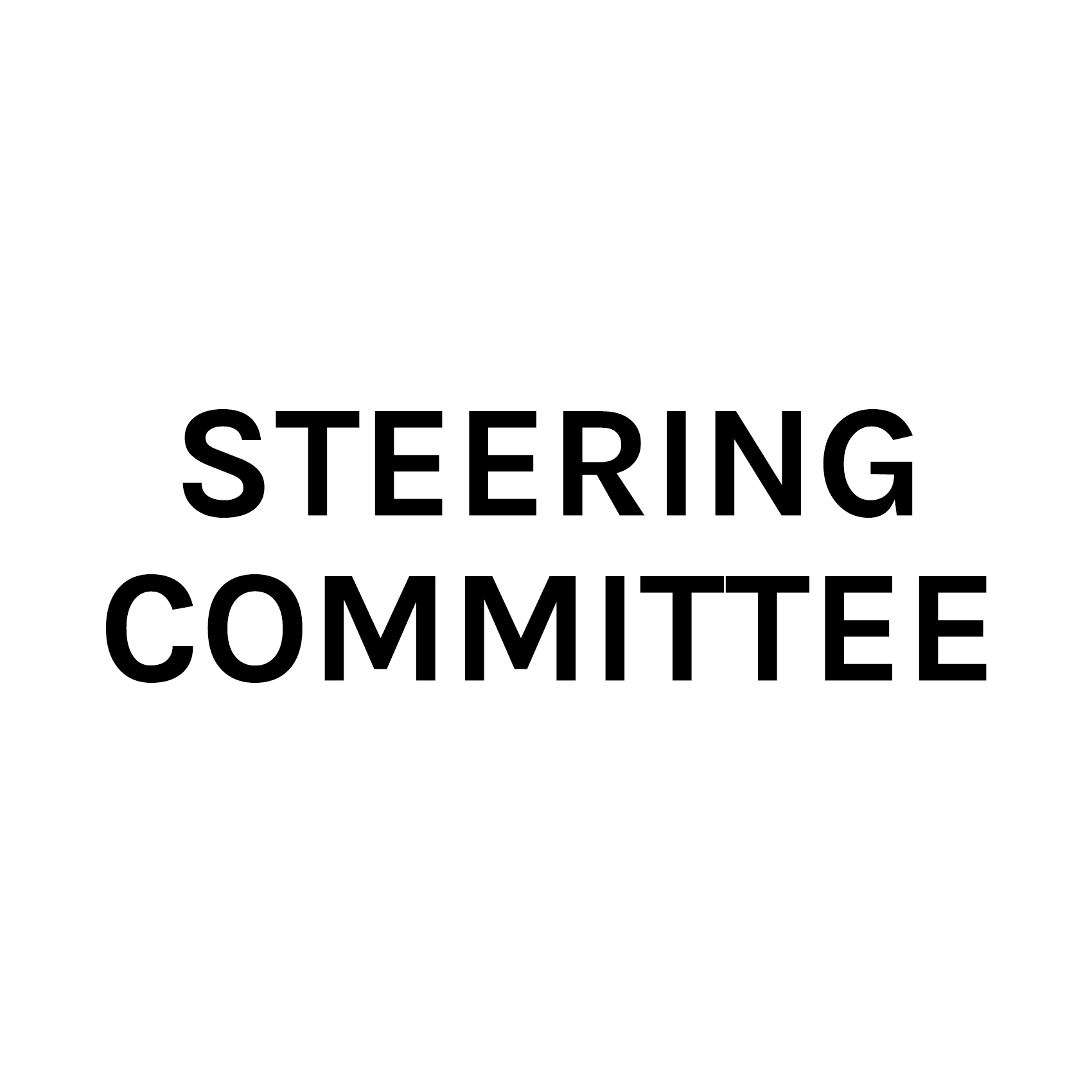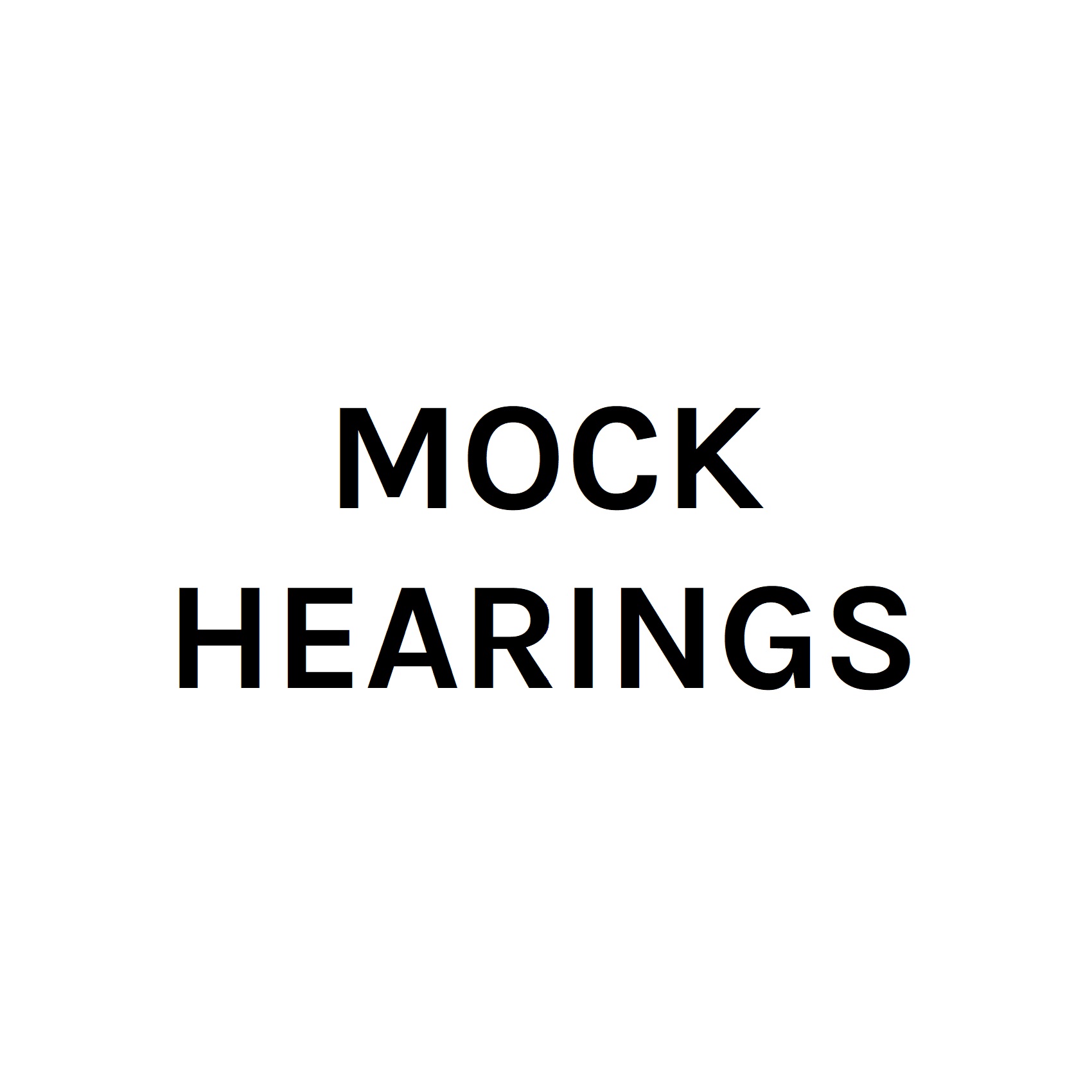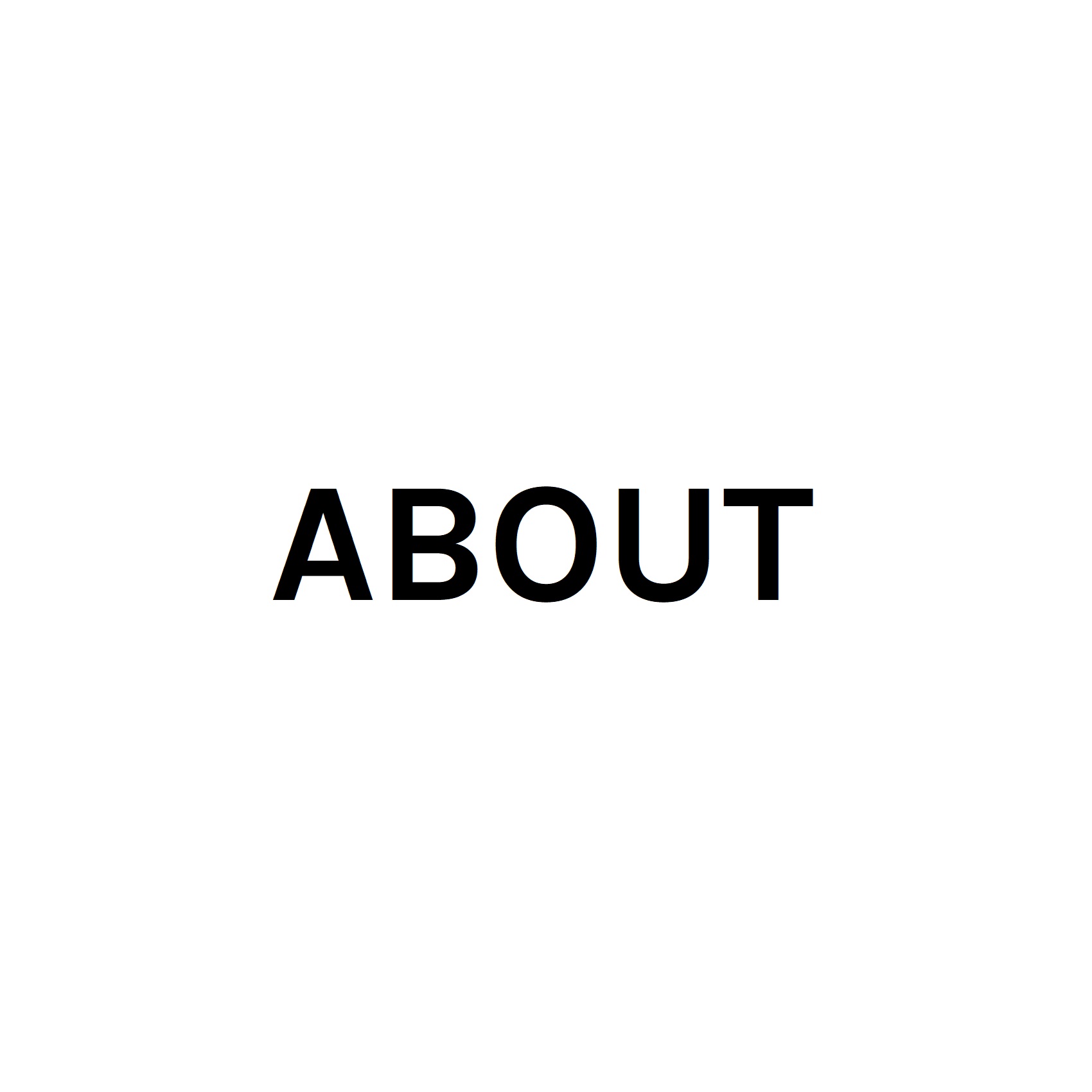 ---
Please meet the Ambassadors for the 2023 editions of ROAP Americas, Asia, EMEA, Construction (EMEA), and LatAm, all of whom participated successfully in one of the ROAP 2022 editions: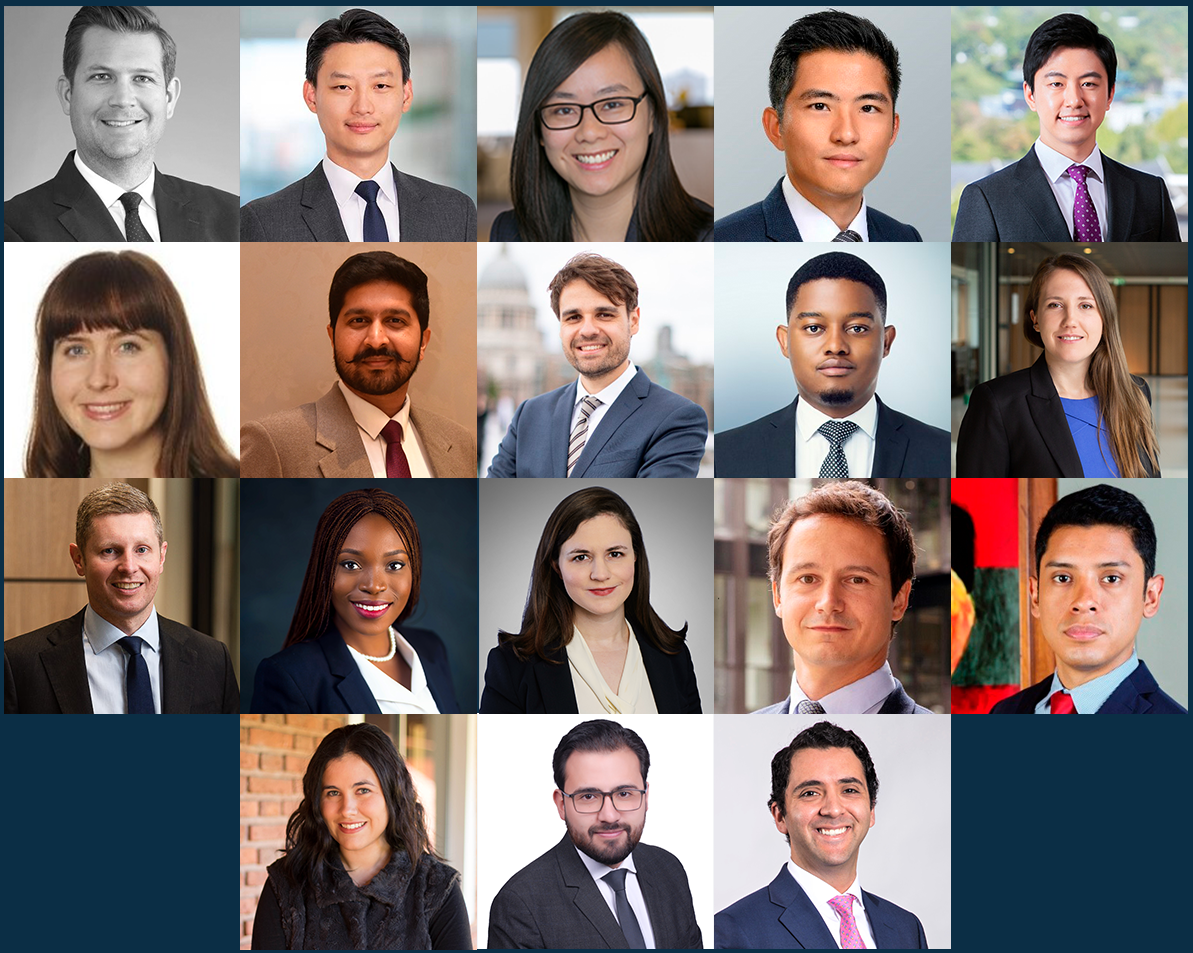 From left to right and top to bottom, we are delighted to have Timothy Hughes, Minwoo Kim, Fiona Poon, Tze Siong Ang, Joonhak Choi, Rebecca James, Pushkar Keshavmurthy, Anton Garmoza, Thembela Ndwandwe, Lucy Preston, Christopher Humby, Chizaram Mbah, Patricia Snell, Sacha Guillame, Nicolás Alarcón, Lucía Cazal Zaldiva, Juan Pablo Gómez Moreno and Juan Pablo Labbé. Their short bios and information about the edition they support are set out below.
Timothy Hughes
 is an independent advocate, advisor, and arbitrator working globally from Calgary, Alberta. Qualified to practice in New York, California, Alberta, and Ontario, Tim provides counsel services to clients and law firms in all aspects of arbitration. Before moving to Canada in 2020, he practiced commercial, investor-state, and inter-state arbitration as a senior associate in the New York and Hong Kong offices of Herbert Smith Freehills LLP, and started his career as an associate in the Washington, D.C. office of Crowell & Moring LLP. Tim's sector experience includes matters concerning public international law, oil & gas, renewable energy, infrastructure, shareholder and joint venture disputes, and luxury hotel management. He received a JD in 2010 from the University of California, Berkeley, School of Law, where he was a research assistant to the late Professor David D. Caron. Before starting his independent practice in 2022, Timothy was the full-time caregiver to his two young children.
Minwoo Kim
is a senior associate at Covington & Burling. As a member of the firm's International Arbitration and Trade Groups, Minwoo specializes in public international law disputes, international treaty-based and commercial arbitrations, as well as helps corporate and government clients interpret and assess foreign regulatory practices under international trade agreements. On the arbitration side, Minwoo advises and represents clients in investment treaty and complex international commercial cases, including under the ICC and UNCITRAL rules, as well as in proceedings before the International Court of Justice and UNCLOS Annex VII tribunals. He is a Professorial Lecturer in Law at George Washington Law School (Arbitration). A Korean native, Minwoo speaks fluent Korean and English. Minwoo received his BA in Seoul National University, and his JD at Harvard Law School.
Fiona Poon
 is a litigation associate at Debevoise & Plimpton LLP based in New York. Her practice focuses on international arbitration and public international law. Fiona has represented clients in international commercial and investment arbitrations administered by major arbitral institutions, including the ICC, ICSID, and LCIA, and she has particular experience with disputes in the construction and mining sectors. Before joining Debevoise in 2015, Fiona was a Legal Counsel at the Permanent Court of Arbitration in The Hague, the Netherlands, where she assisted tribunals in inter-State and investor-State arbitrations. She also practiced in the dispute resolution group of a leading international law firm in Sydney, Australia, from 2007 to 2012. Fiona received an LL.M. from the New York University School of Law in 2013, specializing in International Legal Studies, and a B.Com/LL.B. from the University of New South Wales in 2006.
---
Tze
Siong
is an associate in A&O Singapore's international arbitration team. He is qualified in Singapore and England & Wales.
Tze
Siong
has represented clients in various international commercial arbitrations involving the energy, telecommunications, financial, intellectual
property
and private equity sectors, under various rules including the SIAC, HKIAC, ICC, UNCITRAL and AAA rules. He also regularly advises clients in respect of their investment treaty rights and protections. Before joining A&O,
Tze
Siong
clerked for the Supreme Court of Singapore under both High Court and Court of Appeal judges.
Tze
Siong
graduated from the National University of Singapore with First Class Honours and has an LLM from New York University.
Joonhak
is an attorney at Kim & Chang's International Arbitration & Cross-Border Litigation Practice where he focuses on international commercial and international investment treaty arbitration. He has represented clients in complex international disputes under various arbitral rules (including the ICC, SIAC, KCAB, and UNCITRAL rules). His experience spans a broad range of fields, including energy, construction, insurance, private equity,
distributorship
and pharmaceuticals.
Joonhak
received his J.D. from Seoul National University, School of
Law
and his undergraduate degree in economics also from Seoul National University. He is admitted to the Korean bar and speaks English, Japanese and Korean.
Rebecca James is a Partner in Linklaters' dispute resolution team in Singapore, specialising in international commercial and investment arbitration and international law. She has considerable experience representing clients in investment arbitrations, and international commercial arbitrations (arising under most of the major institutional rules and in ad hoc arbitrations) providing strategic advice on foreign proceedings, across a wide range of sectors and regions. She also has experience advising clients on boundary issues, law of the sea, international trade law and sanctions. Rebecca is dual-qualified in Victoria, Australia and England & Wales, and has co-lectured at Queen Mary University of London in investment arbitration and international law. She has been named as a key lawyer for Linklaters in international arbitration and public international law. 
Pushkar Keshavmurthy is an LLM Candidate at Georgetown University with a certificate of specialization in International Arbitration and Dispute Resolution. He is currently an Extern with the International Arbitration team of King & Spalding in Washington, DC. He previously worked as a Case Manager at the Mumbai Centre for International Arbitration (MCIA) and prior to joining the MCIA, he practiced commercial litigation and arbitration in India. He's an accredited Commercial Mediator and a Fellow at the Global Policy Diplomacy and Sustainability organization (GPODS).
---
Chizaram is a Nigeria-qualified lawyer having over six years of post-call experience in dispute resolution, with demonstrated interest in international arbitration. She is currently an Associate in the dispute resolution team at Aluko & Oyebode, Lagos, Nigeria, where she regularly advises and represents clients in commercial litigation matters - including matters for the enforcement of international arbitration awards - before Nigerian courts. She also advises and represents clients in international commercial and investment arbitration proceedings under the ICSID, ICC, or LCIA Rules, and in ad-hoc arbitration proceedings under the Nigerian Arbitration Act. 
She holds an LLM degree in International Dispute Settlement from the University of Geneva and the Graduate Institute of International and Development Studies (also known as the 'MIDS' programme). Prior to working at Aluko & Oyebode, she gained considerable international arbitration experience training at reputable international law firms including Lalive, Geneva, and Three Crowns LLP, London, and in the leading investment arbitration institution, ICSID, Washington DC. She is a member of the Chartered Institute of Arbitrators (UK), Arbitral Women, ICC-YAAF, and Young ICCA.  
Patricia Snell is a senior associate and solicitor-advocate in the London office of Covington & Burling LLP, admitted in England and Wales, New York, and Ontario.  Her practice covers a broad range of contentious matters, including international commercial arbitration, public international law, and investor-state disputes. She has advised clients in complex international disputes under many of the major institutional rules including the ICC, LCIA, DIFC-LCIA, DIAC, ICSID, and ad hoc proceedings under the UNCITRAL Rules across a variety of seats.
Admitted to the Paris Bar in 2011 (Paris Bar School 2011 class valedictorian), Sacha Willaume specialises in international arbitration and dispute resolution. He regularly acts as counsel and secretary to the arbitral tribunal in international ad hoc or institutional arbitration proceedings (ICC, ICSID, SIAC, CCIG, CPA) in the sectors of energy, joint ventures, distribution, intellectual property and construction, applying the laws of several jurisdictions. His experience also includes French court proceedings related to arbitration (challenge or enforcement of international arbitral awards, claims for breach of contract against arbitral institutions).  
Sacha holds two Master's degrees from the University of Paris I - Panthéon-Sorbonne in international economic law (in partnership with Columbia Law School) and business law, as well as a Bachelor of Laws (LL.B) from King's College London (with First Class honours). 
A winner of the 2022 edition of the Delos ROAP EMEA Cross-examination Course and a co-winner of the Best Award prize in the 2016 Young Arbitrators Match, as well as a member of the ICC YAF and the CFA-40, Sacha is also recommended by Legal 500 EMEA. He has published articles about French arbitration law and has been invited to attend conferences as speaker on arbitration-related issues. 
---
ROAP Construction (EMEA) 2023/4
Dr. Anton Garmoza
 is a lawyer specializing in international commercial and investment arbitration. He acts as counsel in arbitration proceedings and also accepts appointments as arbitrator. Prior to starting his own practice he worked as an in-house lawyer and as an associate at two international law firms. As a member of a special task force he also advised the Russian Ministry of Justice in connection with the largest investment treaty arbitration in history and the related litigation proceedings across multiple jurisdictions. He is qualified to practice law in Russia and is admitted to the bar in the State of New York. He is a graduate of New York University (NYU) School of Law and also hold a Ph.D. in Private International Law from the Russian Presidential Academy of National Economy and Public Administration.
Christopher Humby is a barrister in Australia and accepts briefs in all areas of commercial law. He has particular experience in construction and engineering disputes as well as domestic and international commercial arbitration. Prior to commencing at the Independent Bar Christopher was an Of Counsel in the construction team at Quinn Emanuel Urquhart & Sullivan LLP in London. He has worked in the commercial litigation and construction departments of top-tier law firms in Australia and the UK since his admission in 2009. Christopher holds a Master of Laws from the University of Melbourne specialising in construction law and dispute resolution. Christopher was recognised in Doyle's Guide in the category of Leading Construction Law Barristers – South Australia, 2023 – Junior Counsel. As a solicitor he was also noted by Legal 500 UK 2021 for International Arbitration and selected as a "Rising Star" by US legal publication Law360 for 2019 in the area of construction. He has published on construction and arbitration issues in Australia, the UK and the Middle East and is a contributing author on dispute resolution issues for LexisNexis (UK).
Thembela Ndwandwe
 is an associate in Freshfields' Global Projects Dispute Practice and is based in the UAE. He is broadly experienced in the energy and infrastructure sectors with both private and public sector experience, including litigation and alternative dispute resolution processes, as well as drafting of construction agreements. He has advised on a broad range of projects within the construction and engineering practice area, including energy, oil and gas, industrial plants, rail and road transport, and commercial property. In doing so, he has worked extensively with various standard form construction contracts, including FIDIC, NEC and JBCC, and various bespoke contract regimes.
Lucy Preston
 is a managing associate in the International Arbitration team of Orrick London.  Her practice focusses on construction and infrastructure disputes, mainly in arbitration, although she has represented clients in mediation, adjudication and court proceedings.  Her experience includes arbitrations under most of the major institutional rules (including ICC, LCIA and SIAC).  Her practice extends to wider disputes in the energy industry, as well as general commercial disputes.  While she is English-law qualified, she has worked on disputes involving a range of substantive and procedural laws, including New York, Miami, Paris, Singapore and Saudi Arabia.
---
Nicolás Alarcón Loayza es asociado de Rodrigo, Elias y Medrano (Lima, Perú). Cuenta con experiencia representando clientes en arbitrajes comerciales y de inversión, en una amplia diversidad de sectores. Ha participado en arbitrajes conducidos bajo las reglas del Centro Internacional de Arreglo de Diferencias relativas a Inversiones (CIADI), la Cámara de Comercio Internacional (CCI) y el Centro de Arbitraje Nacional e Internacional de la Cámara de Comercio de Lima. Su experiencia incluye la representación de clientes en procesos judiciales de anulación de laudos, reconocimiento y ejecución de laudos y procesos constitucionales vinculados a arbitrajes ante el Poder Judicial peruano. Ha sido pasante en el Centro Internacional de Arreglo de Diferencias Relativas a Inversiones (CIADI). Adicionalmente se desempeña como Miembro Fundador del Capítulo Peruano de Energy Related Arbitration Practitioners (ENERAP) y como Regional Ambassador de HK45 (Hong Kong International Arbitration Centre). Es autor del libro "El rol de los derechos humanos en el arbitraje internacional de inversión" (2020), por el cual recibió el Premio a la Excelencia Investigativa en Tesis de Pregrado por la Universidad Católica San Pablo. Nicolás habla con fluidez español, inglés, francés, portugués y tiene conocimiento avanzado de alemán.
Lucía Cazal Zaldivar es abogada egresada de la Universidad Nacional de Asunción, LL.M. con especialización en International Business Law por la London School of Economics and Political Science. Actualmente presta servicios en el estudio jurídico Altra Legal (Asunción, PY) y enfoca su práctica en arbitraje comercial y de inversiones. Es docente en la Universidad de Asunción y entrenadora de sus equipos de arbitraje. Es miembro del Comité de Arbitraje y Resolución Alternativa de Disputas de la Cámara de Comercio Internacional, designada por Paraguay.
Juan Pablo Gómez Moreno es asociado de la sede en Bogotá de la firma especializada en arbitraje internacional Adell & Merizalde. Su práctica se centra en el arbitraje comercial internacional y de inversiones. Ha estado involucrado, como abogado de parte, abogado in house y asistente de tribunal, en litigios de alta complejidad, así como en arbitrajes nacionales e internacionales de alto perfil relacionados con la construcción, conflictos corporativos y comerciales, así como disputas relacionadas con diferentes industrias como la energética, infraestructura, hidrocarburos, telecomunicaciones y transporte. Fue abogado de arbitraje internacional de la mayor empresa estatal de refinación de petróleo en Colombia y estuvo vinculado a dos de las principales firmas de abogados de arbitraje en su país. Es abogado y filósofo de la Universidad de los Andes, donde también obtuvo una Especialización en Derecho de los Negocios Internacionales y una Maestría en Derecho Privado. Ha sido investigador y autor de varios artículos académicos, y trabaja como profesor de cátedra en distintas instituciones en cursos sobre arbitraje y contratos internacionales, comercio internacional, derecho constitucional y derecho de la propiedad.
 Juan Pablo Labbé es asociado Senior de Jana & Gil Dispute Resolution, Santiago de Chile. Su práctica se centra en arbitrajes internacionales, comerciales y de inversión, administrados bajo las reglas CCI, CIADI, SCC y CAM Santiago. Anteriormente, trabajó como Asociado Internacional en Three Crowns LLP (Londres, Reino Unido). Es abogado habilitado en Chile, licenciado en derecho por la Universidad de los Andes (Santiago de Chile) y tiene un Master of Laws (LL.M.) por la Universidad de Harvard. Dicta clases de Derecho Procesal en la Universidad del Desarrollo (Santiago de Chile) y ha actuado como coach y cómo árbitro en diversas competencias internacionales de arbitraje, tanto comercial como de inversión.