---
---
---
DELOS SUPPORTS ARBITRATION PRACTITIONERS AND IN-HOUSE COUNSEL WITH PRACTICAL, SKILLS-BASED TRAINING
---
Welcome to Delos's advanced oral advocacy training programme in international arbitration. This consists of two courses: one on oral submissions, the other on cross-examination. Find out more
here
, meet our leading faculty for the
Asia
,
EMEA
and LATAM editions
, and meet our talented participants for the
Asia
,
EMEA
and LATAM editions, both practising attorneys and testifying experts. If you would like to attend a mock hearing and follow the oral submissions live, you can find out more
here
.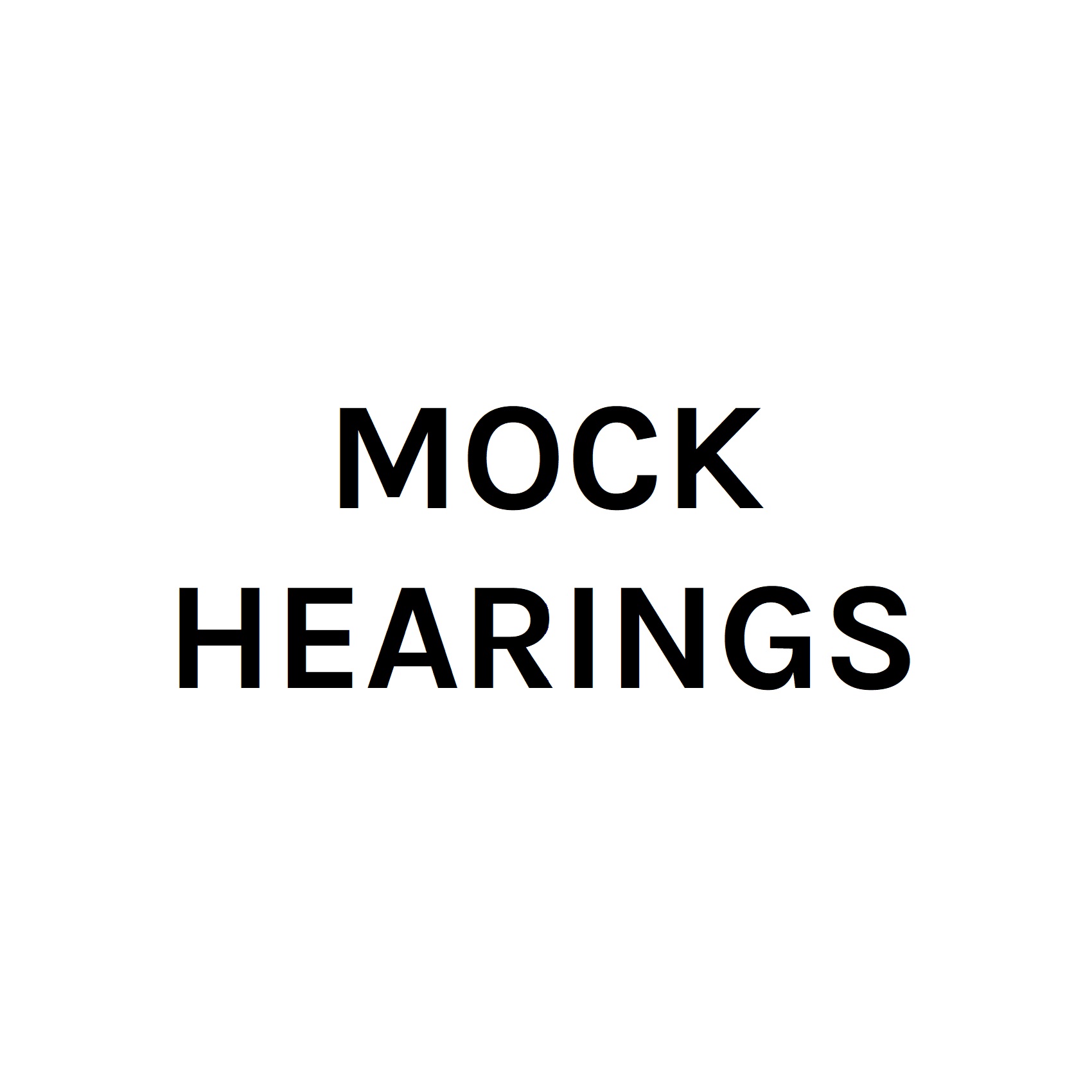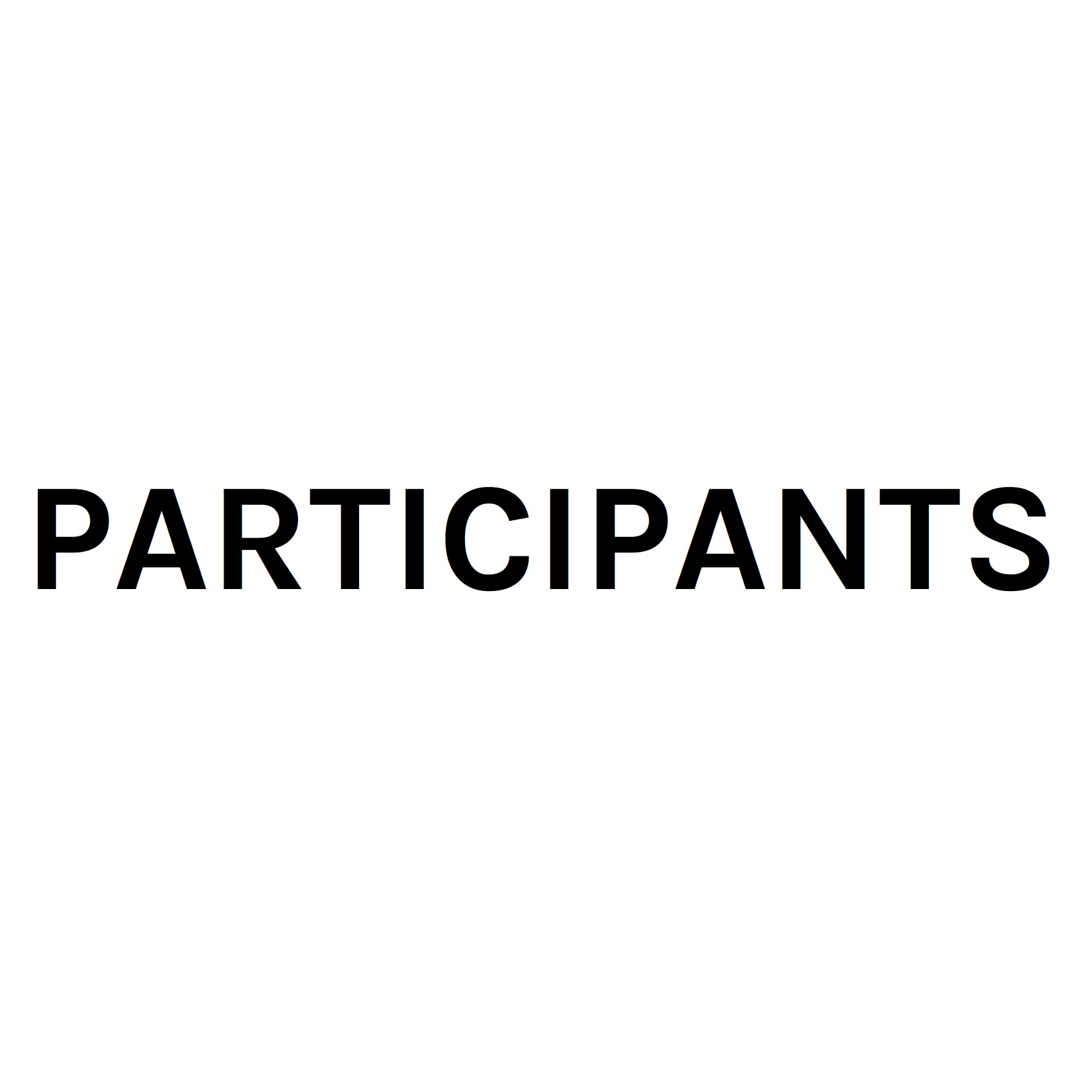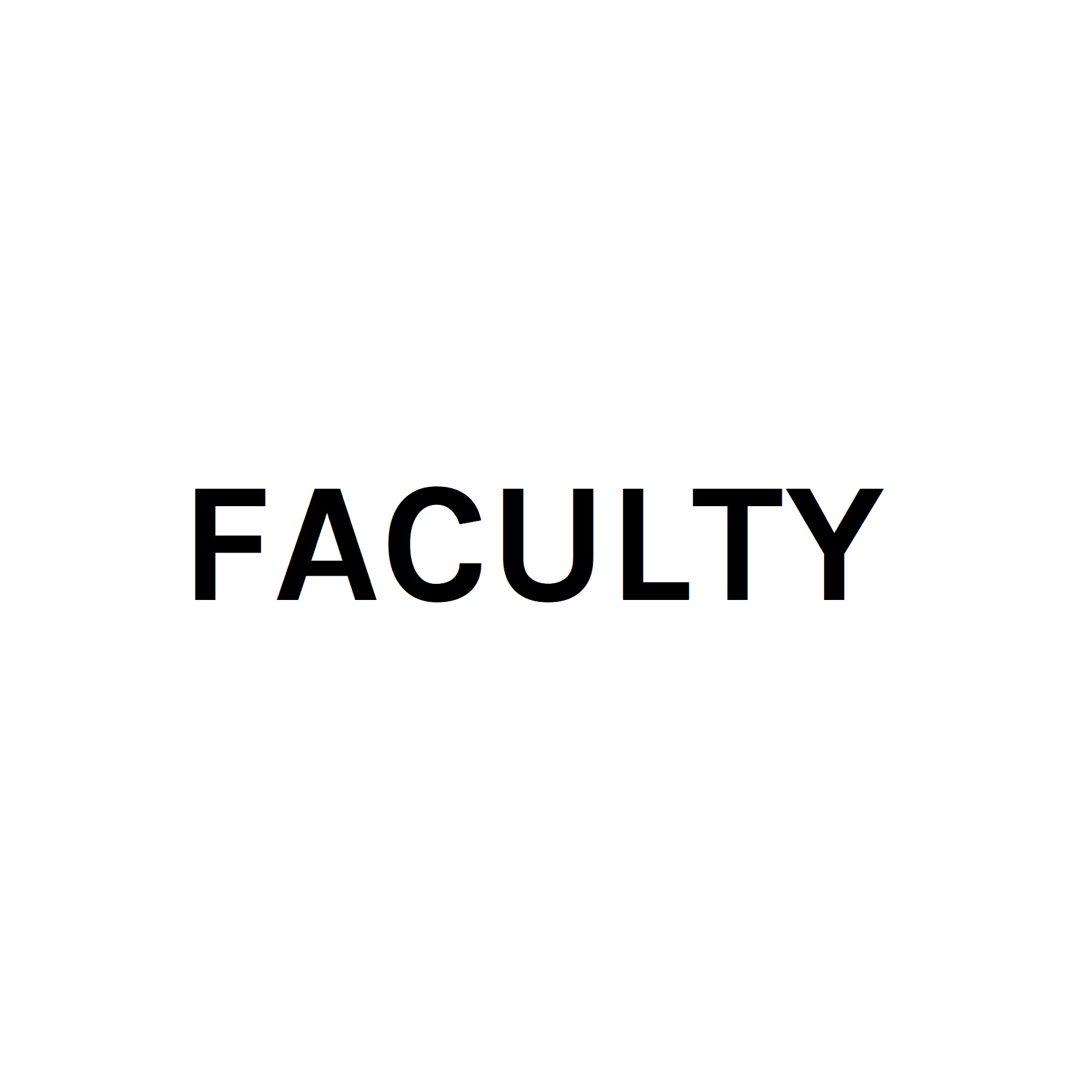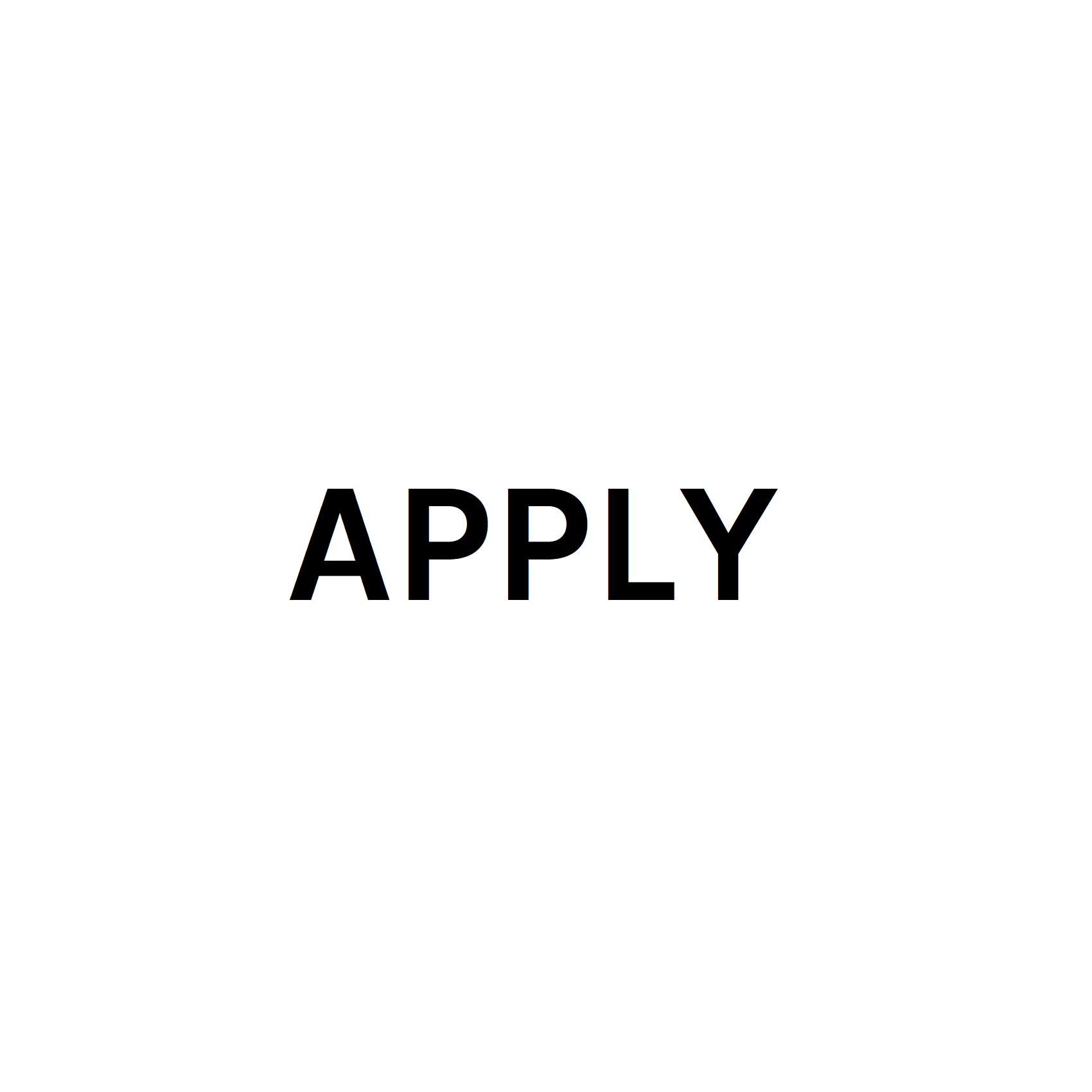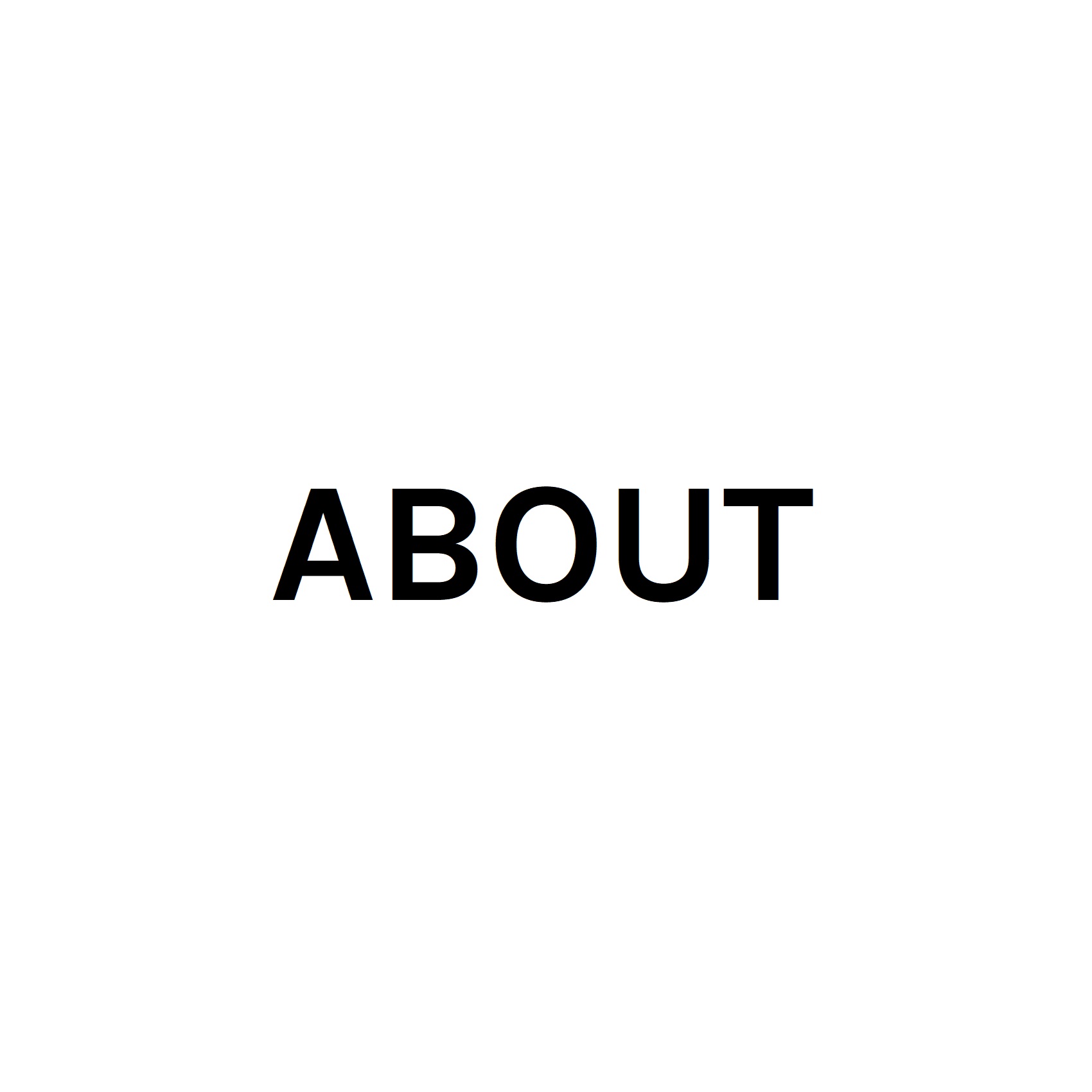 ---
Please meet the ROAP Asia Co-Chairs, Faculty and Convenors, comprising leading international arbitration counsel based across Asia, Australia and Europe, who also regularly sit as arbitrators and senior quantum experts:
From left to right and top to bottom, we are fortunate to have Dato' Sunil Abraham, Manish Aggarwal, Sheila Ahuja, Jo Delaney, Vyapak Desai, Trevor Dick, Arthur Dong, Jonathan Humphrey, Sapna Jhangiani QC, Daniel Kalderimis, Tejas Karia, David Kim, Swee Yen Koh, Jonathan Lim, Chié Nakahara, Shaneen Parikh, Michael Peer, Julie Raneda, Kabir Singh, Huawei Sun, May Tai, Teck Wee Tiong, Angeline Welsh. Their short bios are set out below.
Vyapak Desai heads the International Dispute Resolution and Investigation Practice at the multi-skilled, research and strategy driven international law firm, Nishith Desai Associates. A senior attorney with the firm, Vyapak specializes in bringing in the highest level of analytical and innovative input in cross border, complex contentious matters, corporate/regulatory investigations while also leading the Corporate and Securities practice in the past at the firm.
Vyapak's vast experience includes representing clients as Counsel in a host of complex cases including investment treaty arbitrations, commercial disputes related to shareholders agreements, international trade and contractual disputes across industries such as oil & gas, infrastructure, private equity, Pharma & Healthcare and TMT, in India, and all over the world. Vyapak has also cultivated expertise in bankruptcy, corporate and securities laws as well as in white-collar crimes. Known for his innovative, pragmatic and solution-oriented approach, he is also a trained mediator/conciliator and acts as arbitrator across international jurisdictions such as London, Singapore, Malaysia and India.
Expert in Constitutional, Commercial, and International Law, Vyapak has helped shape key insights within these practice areas. Vyapak is the Co-chair-council of MCIA, Director of CIArb India Branch, Convener - Indian Arbitration Forum (IAF), member of ICC India Group, Co-chair of Society of Construction Law- India (Western India Chapter), Advisory Board at MARC, Mauritius, Member of IBA, IPBA and the Bar Council of Maharashtra & Goa. He has also been listed on the Panel of Arbitrators of SIAC, AIAC LCIA, THIAC, MCX/NCDEX (SEBI), and BVI IAC. Vyapak has also co-authored a chapter on Enforcing Arbitral Awards in India published by Lexis-Nexis 2017.
Vyapak is a member of the ROAP Steering Committee.
Swee Yen Koh is a Partner in the Commercial & Corporate Disputes and International Arbitration Practices at WongPartnership LLP.
She has an active practice as counsel, with a particular focus on complex, high-value and cross-border disputes across a wide spectrum of matters from commercial, energy, international sales, trade, transport, technology to investment. She regularly appears before the High Court and Court of Appeal and in international arbitrations under the major institutional rules, including ICSID, ICC, ICDR, LCIA, SIAC and UNCITRAL.
Swee Yen was the former Vice-Chair of the IBA Arbitration Committee. She is currently the Vice-Chair of the IPBA Dispute Resolution and Arbitration Committee, and a member of the Editorial Board of the ICC Dispute Resolution Bulletin and the ICCA-ASIL Task Force on Damages. Swee Yen has also been appointed to the Executive Committee of the Foundation for International Arbitration Advocacy.
Swee Yen is highly recommended for her expertise in resolving complex international disputes by various legal publications including The Legal 500, Chambers Asia-Pacific, Chambers Global, Benchmark Litigation Asia-Pacific and Who's Who Legal: Arbitration. Described as being "in a league of her own", with a "very deep understanding of the law" and "razor-sharp" in her advocacy, she is regarded as the "go-to disputes lawyer in Singapore", who "always brings her A-game to everything she does and someone you want in your corner in a life or death situation".
Swee Yen is a member of the ROAP Steering Committee.
Dato' Sunil Abraham is a partner at Cecil Abraham & Partners. He specialises in Corporate and Commercial, Banking and Securities, Media, Telecommunications, Public & Administrative and Environmental Law disputes as well as in Arbitration disputes. He has significant advocacy experience before the High Court of Malaya, Court of Appeal of Malaysia, and Federal Court of Malaysia as well as before arbitral tribunals.
He has appeared in a number of noteworthy arbitration cases before the Federal Court of Malaysia pertaining to the enforcement of arbitral awards in Siemens Industry Software Gmbh & Co Kg v Jacob Toralf Consulting Sdn Bhd & Ors [2020] 3 MLJ 1; the application of Section 10 of the Arbitration Act 2005 in Arch Reinsurance Ltd v Akay Holdings Ltd [2019] 1 CLJ 305; and the applicable principles relating to the granting of interim relief in arbitration disputes in AV Asia Sdn Bhd v Measat Broadcasting Network Systems Sdn Bhd [2014] 3 MLJ 61, to name but a few.
He has appeared as co-counsel for the Government of Malaysia in an investment treaty arbitration claim instituted by Malaysian Historical Salvors Sdn Bhd and for Malaysian based investors in investment treaty disputes against the Government of India. He also sits as an arbitrator in commercial and infrastructure related disputes.
He has been recognised as a leading individual by Legal 500 Asia Pacific, Benchmark Litigation and Asialaw Profiles as well as being ranked by Chambers & Partners Asia Pacific in the area of dispute resolution. In 2016, he was named by Asian Legal Business in the Top 40 Under 40 Practitioners in Asia. In 2021, he was named as a Future Leader in the field of Arbitration by Who' Who Legal.
Manish Aggarwal, a partner in the London office of Three Crowns, is a dual-qualified English solicitor and Indian advocate. He has extensive experience representing and conducting advocacy for corporations and States in commercial and investment treaty arbitrations in a broad range of sectors (including energy, infrastructure, pharmaceuticals, telecommunications, and technology) under all major arbitration rules. Manish is recognised by Who's Who Legal as a "Future Leader" in Arbitration and in Legal 500 UK as a "Next Generation Partner" in both the International Arbitration and Public International Law sections. He also has experience as an arbitrator, recently serving as a sole arbitrator in a Singapore-seated SIAC arbitration and a party-appointed arbitrator in a London-seated ICC arbitration.
Manish served as a member of the IBA Subcommittee on Investment Treaty Arbitration (2014-2016), and is presently serving on the Steering Committee of the Young Group for the Mumbai Centre for International Arbitration. He taught International and Comparative Arbitration at Queen Mary University's School of International Arbitration and International Investment Law at King's College School of Law (Master of Laws program).
Manish studied law and humanities at National Academy of Legal Studies and Research (NALSAR) University of Law in India (including a semester at University of New South Wales in Australia), and holds a post-graduate diploma in international arbitration (with distinction) from Queen Mary University of London.
Manish was part of the faculty for the inaugural ROAP edition in 2020.
Sheila Ahuja is a Partner in Allen & Overy's Global Arbitration group based in Singapore. She has advised on a wide range of arbitration matters, both commercial arbitrations and investor-State arbitrations, as well as arbitration related court matters. Her experience spans jurisdictions such as Hong Kong, Singapore, England and Wales, India, Japan, Myanmar, and the PRC. Sheila has particular experience of energy and infrastructure disputes, disputes arising from joint ventures and distributorship arrangements, and disputes relating to complex financial products.
She is admitted to appear in the higher courts in Hong Kong and the England of Wales and also in the Singapore International Commercial Courts.
Sheila is committed to not only practising international arbitration, but also developing the practise of international arbitration world-wide. Most notably, since 2013, she has led a team that assisted the Government of Myanmar with drafting their arbitration legislation, and also led several arbitration-related training workshops for the Myanmar Attorney General's Office and the Supreme Court of Myanmar.
Sheila is a member of the Steering Committee of the IBA Arb 40, the Co-Chair of the Steering Committee of the newly formed Young MCIA (Mumbai Centre for International Arbitration), Co-Chair of the Asia Pacific Arbitration Group Sub-Committee of the IBA and a former member of the Proceedings Committee of the HKIAC. She is also a contributing author of Alternative Dispute Resolution: The Indian Perspective, published by Oxford University Press. She is also Adjunct Associate Professor at the National University of Singapore.

Sheila speaks English, Sindhi, Hindi and Chinese (Cantonese and Mandarin).
Jo Delaney is a Partner at Baker & McKenzie focusing on international arbitration. She has extensive experience of commercial, construction and investment arbitrations under the ICC, LCIA, SIAC, HKIAC, AAA, UNCITRAL and ICSID arbitration rules relating to different industries.
Jo has been involved in a number of investment arbitrations, acting for private parties and States. She regularly advises on all aspects of international arbitration and investment protection planning.
Jo regularly publishes and speaks at conferences She is a member of the ICC Court of Arbitration, ACICA Practices and Procedures Board, ILA Management Committee, The Pledge Steering Committee and a fellow of CIArb and ACICA.
Trevor Dick is a Managing Director in Alvarez & Marsal's Disputes and Investigations team in Hong Kong and China specializing in the provision of expert accounting testimony in contentious matters. He has more than 25 years of accounting experience incorporating 20+ years as a forensic accountant investigating and opining on business interruption claims, investor disputes, acquisitions and disposals, business valuations and financial investigations in relation to matters such as fraud and insider dealing.
Trevor has delivered written and/or oral expert accounting testimony before the High Courts in Hong Kong and Singapore and in various international arbitrations under the HKIAC, ICC, UNCITRAL, SIAC, AAA and CIETAC rules. Since 1999, he has been based in Hong Kong where he has assisted clients in connection with a variety of disputes and investigations involving accounting matters pertaining to entities registered in Hong Kong, the People's Republic of China and elsewhere in the Asia-Pacific region.
Trevor is a Fellow of both the Institute of Chartered Accountants in England and Wales and of the Hong Kong Institute of Certified Public Accountants. He is also a practising member of the Academy of Experts and is identified as an arbitration expert witness in the International Who's Who of Commercial Arbitration.
Dr. Arthur Dong has over 25 years of practice as a PRC lawyer. He focuses on complex matters of international commercial arbitration and cross-border litigation. His expertise covers a wide spectrum of dispute matters, including without limitation international trade, M&A, cross-border transactions, technology transfer, intellectual property, infrastructure, natural resources, distribution and franchise.
Arthur represents clients as legal counsel under all the major institutional arbitration rules as well as in ad hoc arbitrations. He also represents clients before the Chinese courts for litigation and arbitration related court proceedings. He is listed on the panel of arbitrators of CIETAC, BAC, SHIAC, SCIA, HKIAC, SIAC, AIAC, KCAB, THAC, WIPO, etc.
Arthur is a committee member of the ICC Commission on Arbitration and ADR and a member of the SIAC Users Council. He has been recognized for consecutive years as a leading PRC lawyer in the field of arbitration by various prestigious legal directories including Who's Who Legal, Chambers, the Legal 500, Asialaw and Benchmark Litigation, etc.
Jonathan Humphrey is a Partner at HKA and leads its Forensic Accounting and Commercial Damages practice in the APAC region. He advises clients as an accounting and finance expert on complex contentious matters and in an advisory capacity.
Jonathan is recognised by Who's Who Legal as a "Global Elite Thought Leader" for his work as an expert witness in arbitration proceedings and is also recognised as a leading expert witness in litigation, financial advisory and valuation and construction matters.
Jonathan's experience includes the quantification of lost profits arising from breach of contracts and warranties, valuations resulting from expropriation and shareholder disputes and quantification of damages in respect of M&A disputes, class actions, professional negligence, insurance claims and business interruption. He has worked across sectors including oil and gas, power, construction, IT and telecoms, financial services and manufacturing; and has an established international background working in jurisdictions including Australia, Asia, the United Kingdom, Continental Europe, the Middle East and Africa.
Jonathan is appointed regularly as an expert in contentious matters and has experience providing oral evidence in commercial and investment treaty cases. He has worked in multiple forums, including international arbitration under SIAC, AIAC, HKIAC, ICC, UNCITRAL, LCIA and DIAC rules, court litigation and mediation.
Jonathan is a fellow of the Institute of Chartered Accountants in England and Wales and has a degree in economics from the University of Bristol.
Sapna Jhangiani QC specialises in international arbitration, and is called to both the English Bar and the Singapore Bar. She practised in London, New York and Dubai, before commencing practice in Singapore in 2011, where she is a Partner at Clyde & Co Clasis Singapore.
Sapna has managed cases spanning a number of industries under local and international sets of arbitration rules, including those of the ICC, SIAC, LCIA, SCMA, DIAC, DIFC-LCIA, AIAC, LMAA, HKIAC, and the UNCITRAL Rules. She has represented clients in arbitrations seated in Hong Kong, Singapore, Dubai, London, Paris and Mauritius, and governed by the laws of Singapore, London, PRC, Hong Kong, India, Myanmar, France, Malaysia, UAE, Korea and Mauritius, amongst others. Who's Who Legal has described her as "a top name for international arbitration in Singapore", and "a charming advocate, who is well respected within the arbitration fraternity."
Sapna is a Fellow of the Singapore Institute of Arbitrators, an IBA Asia Pacific Arbitration Group Ambassador, a member of the SIAC Users' Council, the SCMA Procedure Committee, and the ICC Singapore Arbitration Group. In addition, she is a Fellow of the Chartered Institute of Arbitrators, and the Vice Chair of the Singapore branch. She holds an undergraduate degree from Oxford University and a diploma in international commercial arbitration from Queen Mary University London, in which she graduated with distinction.
Daniel Kalderimis is a specialist barrister based in New Zealand with a dedicated focus on advocacy in international arbitrations across the Asia-Pacific region. He is admitted in New Zealand, New York and England and Wales.
Daniel was formerly a partner at Chapman Tripp, where he founded and led its international law team. He is widely recognised as a leading authority in international arbitration and cross-border dispute resolution. He regularly acts as counsel in international arbitrations and has experience as an ICC arbitrator. Daniel acted on the first bilateral investment treaty arbitration held in New Zealand. He also regularly appears in significant commercial litigation before New Zealand courts.
Daniel is New Zealand's representative to the ICC commission and national correspondent to the United Nations for the New York Convention and UNCITRAL Model Law. He co-authored a guide to the ICSID Convention and Arbitration Rules and contributed to New Zealand's leading arbitration textbook. In 2018, he gave the keynote address at the AMINZ-ICCA conference in Queenstown.
Daniel graduated first in his year at the University of Wellington (LLB Hons, first-class honours; BA) and studied at Columbia Law School (LLM), where he received the Fulbright-Buddle Findlay Award and was an associate-in-law. He worked in London as a senior associate in Freshfields Bruckhaus Deringer's international arbitration group.
Daniel is an adjunct lecturer at the University of Wellington; a member of the LCIA, the International Bar Association, the International Law Association and the American Society of International Law; and a fellow of the Arbitrators' and Mediators' Institute of New Zealand.
Tejas Karia is a Partner & Head – Arbitration at Shardul Amarchand Mangaldas & Co. He has wide experience in handling International Commercial Arbitrations across sectors. He has represented multinational and Indian corporations in ad hoc and institutional arbitrations seated in India, London and Singapore. He regularly sits as an Arbitrator. His well-regarded contribution to policy formulation across the arbitration domain endows him with a deep understanding to present solutions that deliver effective resolutions for his clients. Tejas has advised on the drafting of amendments to the Indian Arbitration and Conciliation Act, 1996 and the Commercial Courts, Commercial Division and Commercial Appellate Division of High Courts Bill, 2015. He has also been a part of the high-powered committee for institutionalisation of arbitration in India. He is a member of both Singapore International Arbitration Centre's (SIAC) Court of Arbitration and the ICC Commission on Arbitration and ADR. He is a Fellow of the Chartered Institute of Arbitrators, London (CIArb) and Director of CIArb India. He is a member of Governing Council of Indian Law Society, apart from being the Vice-Chairman for the Society of Construction Law in India and Director of Indian Arbitration Forum. He is ranked in 'Band 2' for arbitration by Chambers & Partners and recognised as 'Distinguished Lawyer' in dispute resolution by Asialaw Profiles. Who's Who Legal: Arbitration lists him as a 'Global Leader', Bechmark Litigation recognises him as 'Dispute Resolution Star' and Legal 500 lists him as 'Leading Individual' for Arbitration.
David Kim is one of the main partners in Lee & Ko's International Arbitration Practice Group, and is co-chair of the firm's International Construction Dispute Resolution Practice Group. Mr. Kim is highly regarded for his expertise and extensive experience in assisting clients with a broad range of international arbitration matters. He has represented multinational corporations, government entities, defense contractors, and high-profile individuals in numerous commercial disputes related to construction, shipping, military contracts, energy and natural resources, telecommunications, and investor-state matters.
Mr. Kim is recognized as a leading practitioner by Chambers and Partners Global and Chambers and Partners Asia-Pacific, which describes him as someone who is a "next-generation leader of the Korean arbitration world." Who's Who Legal (2020) named Mr. Kim as a Future Leader who is "widely acknowledged as an 'outstanding advocate' with a great 'ability to understand complex issues'." Mr. Kim is also ranked in the Legal 500 as a "Next Generation Partner." Benchmark Litigation Asia-Pacific (2020) also recognized Mr. Kim as an advocate with "excellent communication skills with a strong focus on economic solutions." Mr. Kim was also named "next generation leader in arbitration" by the Korean Commercial Arbitration Board, the first time the Board has awarded such a distinction.
Jonathan Lim is Counsel at WilmerHale in London. He has represented governments and private corporations in commercial and investment arbitrations under all major arbitration rules sited across Africa, Asia, Europe and South America. He has also advised governments in Africa and Asia on a range of public international law issues and the drafting of arbitration legislation. In addition to his practice as counsel, Jonathan has a developing practice as an arbitrator, with appointments as sole and party-appointed arbitrator in proceedings seated in Europe and Asia. Jonathan also co-teaches a course on international arbitration at the National University of Singapore each January. He is listed in Who's Who Legal as a Future Leader in International Arbitration, and has been described by clients and peers as "a very smart all-round lawyer with a strong work ethic" and "a sure bet as a future global leader."
Chié Nakahara is a Partner in the International Arbitration Practice at Nishimura & Asahi.
Chié, being dual-qualified to practice in both Japan and New York, has represented parties in international and domestic arbitral proceedings, ranging from multi-million to multi-billion US dollar disputes. Her experience covers a wide range of institutional rules, including the SIAC, ICC, JCAA, and KCAB, in various seats. She has extensive experience in dealing with disputes covering a wide spectrum of subjects/industries, including construction, joint ventures, post-M&A, government contracts, automobile manufacturing, consumer retail, distributorships, electrical appliance manufacturing, heavy equipment manufacturing, online games, energy, oil, and gas, etc. Chié has also been appointed as an arbitrator, serving as a member on a panel of arbitrators for the SIAC, KCAB, JCAA, and Daiichi Tokyo Bar Arbitration Center.
Chié holds an undergraduate law degree from Kyoto University (LL.B.) and master's degree from Stanford Law School (LL.M. in International Economic Law, Business and Policy). Chié has practised in Tokyo and New York.
Shaneen has over two decades of experience and is qualified to practice as an advocate and solicitor in India, and as a solicitor in England & Wales.
Shaneen focuses on arbitration (both domestic and international) having represented clients in several industry sectors and a wide variety of disputes relating to commercial contracts, shareholder issues, infrastructure, power and construction projects, financial and structured products, infrastructure and white collar crimes. She has represented parties in arbitrations before the Singapore International Arbitration Centre (SIAC), International Chamber of Commerce (ICC), London Court of International Arbitration (LCIA), United Nations Commission on International Trade Law (UNCITRAL) as also in ad hoc arbitrations.
Her practice also covers complex commercial litigation in a wide variety of disputes, including in relation to company law issues, intellectual property, writ jurisdiction and those mentioned above. She has represented clients in several headlining matters before the Supreme Court of India, High Court, National Company Law Tribunal as well as other courts and tribunals across the country. Her expertise has been in advising foreign and Indian clients in respect of their dispute resolution strategy, framework as also cross-border disputes.
Shaneen is a published writer and speaker and is involved in various dispute resolution-related initiatives. She has been a speaker at several conferences and is a published author, including a chapter on the public policy challenge to enforcement of arbitral awards in the book 'Enforcing Arbitral Awards in India', published by Lexis Nexis; a chapter in the book 'Repositioning India for Arbitration', published by Oakbridge, and as co-author of a chapter for the India Supplement to the CPR Corporate Counsel Manual for Cross-Border Dispute Resolution.
Shaneen was appointed as a Member of the SIAC Court of Arbitration and is on the LCIA Users Council for India. She also serves as an ambassador of Asia Pacific Arbitration Group of the International Bar Association.
Shaneen has been recommended by Who's Who Legal, as a Future Leader in arbitration and a Notable Practitioner in Dispute Resolution by Asia Law. Shaneen is also ranked by Chambers & Partners for her dispute resolution practice.
Michael Peer is a Partner in PwC's Forensic team dealing with disputes and investigations. While based in Singapore, he is responsible for engagements across South East Asia. He acts as an expert, and arbitrator, on a range of matters, including accounting and quantum issues, in a wide range of industries with over 20 years' experience.
He specialises in complex cross border disputes involving arbitration and has acted as an expert in proceedings brought under many of the major institutional rules as well as disputes in the English High Court, the US Courts and in various other jurisdictions across the Caribbean, Central Europe and Asia. Michael has been involved in commercial disputes arising from breaches of contract and share purchase agreements as well as investor state claims arising out of treaties, including various BITs and the ECT, in the energy, extractive resources, transport, construction, financial services, telecoms and manufacturing sectors. He has also been working on state on state disputes.
He obtained an LLM (Distinction) in Construction and Arbitration law from Robert Gordon University to augment his experience as a Chartered Professional Accountant (Chartered Accountant). In addition to being a Certified Fraud Examiner, Michael is a Fellow of the Chartered Institute of Arbitrators and a Member of the Royal Institution of Chartered Surveyors. He has also qualified as a Financial Forensic Professional.
Julie Raneda is a partner in Schellenberg Wittmer's international arbitration practice in Singapore. She represents clients in international commercial, investment and sports arbitration matters.
Julie has been involved as counsel in complex arbitrations seated in civil and common law jurisdictions under various arbitration rules (in particular ICC, SIAC, SCAI, UNCITRAL, CAS, VIAC). Her main areas of expertise include construction and engineering, energy, pharmaceutical/life sciences, manufacturing and international sales. She is also developing a practice as an arbitrator.
After completing a degree in international relations at the Graduate Institute Geneva, Julie graduated with a law degree from the University of Geneva. Julie Raneda joined Schellenberg Wittmer in 2008. She also practiced at a leading international law firm in London in 2014–2015. Julie was admitted to the Swiss Bar in 2011 and to the Singapore bar in 2016 (foreign lawyer).
Julie is the chair of the Swiss Arbitration Association (ASA) South East Asia Chapter and vice chair of the IPBA Next Generation Committee. Julie is AIJA's National Representative in Singapore and a co-founder of the Women's Business Society established in Geneva in 2012. Julie Raneda is recognized as a top arbitration practitioner by Who's Who Legal (2017-2021), and has been described by clients and peers as "excellent advocate, calm and persuasive" combining "all qualities of an outstanding arbitration practitioner".
Kabir Singh is a Partner in the International Arbitration and Dispute Resolution practice at Clifford Chance in Singapore. He specialises in complex, cross border disputes with a focus on India, Indonesia, and South East Asia. His clients include large multinational corporations, international banks and financial institutions with presence across APAC.
Kabir is valued for his excellent knowledge of the law and arbitral procedure, as well as providing deep strategic insight on the most complex cases. He has acted as counsel on numerous international arbitrations under the rules of SIAC, ICC, HKIAC, LCIA and AAA, and has developed an active practice as arbitrator. He is also involved in various arbitration related training initiatives for young arbitration lawyers in jurisdictions such as Singapore, India, Thailand and Indonesia.
Kabir is a market leader who is consistently recognised by leading legal directories for his expertise in international arbitration, both in the region and globally. Most recently in Legal 500, 2021 , Kabir was described by his clients as a stand out lawyer, who is "Thorough professional. Fully committed to matters and client.". Another client remarked that "Kabir Singh is an outstanding lawyer who is always hands on. He is very well recognised in arbitration circles as a counsel as well as arbitrator and is involved in ICC, SIAC and LCIA cases related to India.' Kabir has also been recognised and ranked as a leading arbitration lawyer by Who's Who Legal 2021 (Arbitration), Chambers & Partners 2021 and the India Business Law Journal.
Huawei Sun specializes in international commercial and investment treaty arbitration and has represented clients in cases conducted under the ICC, UNCITRAL, LCIA, SIAC, HKIAC, ICSID and CIETAC arbitration rules. She has significant experience working as counsel and arbitrator on disputes involving cross-border M&A, energy and resources projects, financial products and construction projects, with governing laws including English law, Hong Kong law, Singaporean law, French law, Swiss law, Dutch law, Malaysian law and Chinese law. Huawei has advised MOFCOM on various investment treaty issues and achieved victory for China in Ansung v. China (ICSID Case No. ARB/14/25).
Huawei sits as arbitrator and is listed on the HKIAC and CIETAC Panel of Arbitrators. She is also a member of the HKIAC Appointment Committee.
Huawei is recognized in Dispute Resolution: Chambers Asia-Pacific, Legal 500, Who's Who Legal and other major directories. Peers and clients describe her as "a reputed investment arbitration expert", "very thoughtful and with meticulous attention to detail" 'She is absolutely first rate, incredibly astute and a strategic thinker".
Huawei is qualified in the State of New York. She is a native Mandarin speaker and fluent in English.
May Tai specialises in cross-border China-related and Asian commercial and investor state arbitrations. She regularly advises governments, government-owned entities and commercial clients (including financial institutions and energy companies) in Asia, Europe and the United States, including acting as counsel and advocate in arbitrations under various rules and court proceedings.  She sits regularly as arbitrator and Emergency Arbitrator in HKIAC, SIAC and ICC proceedings.
May has published several articles on arbitration and dispute resolution, and is regularly invited to speak at conferences on such topics. She has also taught arbitration at Tsinghua University Law School.
May speaks several languages fluently, including Bahasa (Malaysian and Indonesian), Chinese (Mandarin and Cantonese) and English. She is a CEDR accredited mediator and is qualified as a solicitor in England and Wales, and Hong Kong.
May is based in Hong Kong. In addition to her arbitration practice, she is also Managing Partner of Herbert Smith Freehills, Asia, and a member of the Delos Board of Advisors.
Teck Wee Tiong is a partner in the Commercial & Corporate Disputes Practice at WongPartnership LLP. His main areas of practice are in multi-jurisdictional, complex, high value, commercial and corporate disputes. Teck Wee represents and acts for global private, public, and state-owned clients in the Singapore Courts and in international arbitrations under the rules of major arbitral institutions and in ad-hoc arbitrations under the UNCITRAL Rules. Teck Wee also advises and acts for both private investors and State parties in investment treaty arbitrations.
He has represented and acted for clients in a variety of disputes across a wide range of industries including general contractual disputes, shareholders' and joint venture disputes, banking and finance, private equity funds, commodities trading, and construction disputes. Teck Wee has also appeared in the Singapore Courts to enforce and/or challenge the enforcement of foreign arbitral awards.
Teck Wee also teaches International Legal Process at the National University of Singapore and Pre-Trial Practice in Civil Litigation at the Singapore Management University.
Angeline Welsh is a commercial litigator with over 15 years of experience and specific expertise in international arbitration. She has appeared (unled) before the English Commercial Court, the English Court of Appeal and conducted substantial advocacy before both commercial and investment treaty arbitral tribunals. She has also appeared (led) before the Supreme Court and the Privy Council, as well as various courts in the Caribbean. In addition, Angeline has substantial experience in handling cases involving issues of public law, constitutional law and human rights law.
Prior to being called to the English Bar in 2015, Angeline was Counsel and Solicitor Advocate with a major international law firm. She has litigated a broad range of commercial disputes, including those in the energy, telecoms, financial, construction, manufacturing and shipping sectors, before the English courts, courts in the commonwealth and arbitral tribunals under the LCIA, HKIAC, ICC, ICSID, UNCITRAL and BVI IAC rules. Angeline also regularly sits as arbitrator.
In 2020, Angeline was recognised as a Global Leader for Arbitration by Who's Who Legal, having been recommended for some time as both a Thought Leader and Leading Junior at the English Bar for arbitration. She is described in Chambers 2020 (UK and Global) as having an "impressive mastery of the details of the case and of technical legal arguments" as well as "[e]xtremely hands-on, approachable and a real team player." Angeline was named as a 'Star at the Bar' by Legal Week in recognition of her "excellent judgement and leadership qualities" and not being frightened to tackle novel and difficult areas of law, or "to deal head-on with the more complicated aspects of a case".
Angeline is a member of the ROAP Steering Committee. She was part of the faculty for the inaugural ROAP edition in 2020.