---
---
---
DELOS SUPPORTS ARBITRATION PRACTITIONERS AND IN-HOUSE COUNSEL WITH PRACTICAL, SKILLS-BASED TRAINING
---
ROAP AMERICAS – 2023/4 EDITION
Welcome to Delos's advanced oral advocacy training programme in international arbitration. This consists of two courses: one on oral submissions, the other on cross-examination. Find out more here, meet our leading faculty for the Americas, Asia, EMEA and LATAM editions, and meet our talented participants for the Americas, Asia, EMEA and LATAM editions, both practising attorneys and testifying experts. If you would like to attend a mock hearing and follow the oral submissions live, you can find out more here.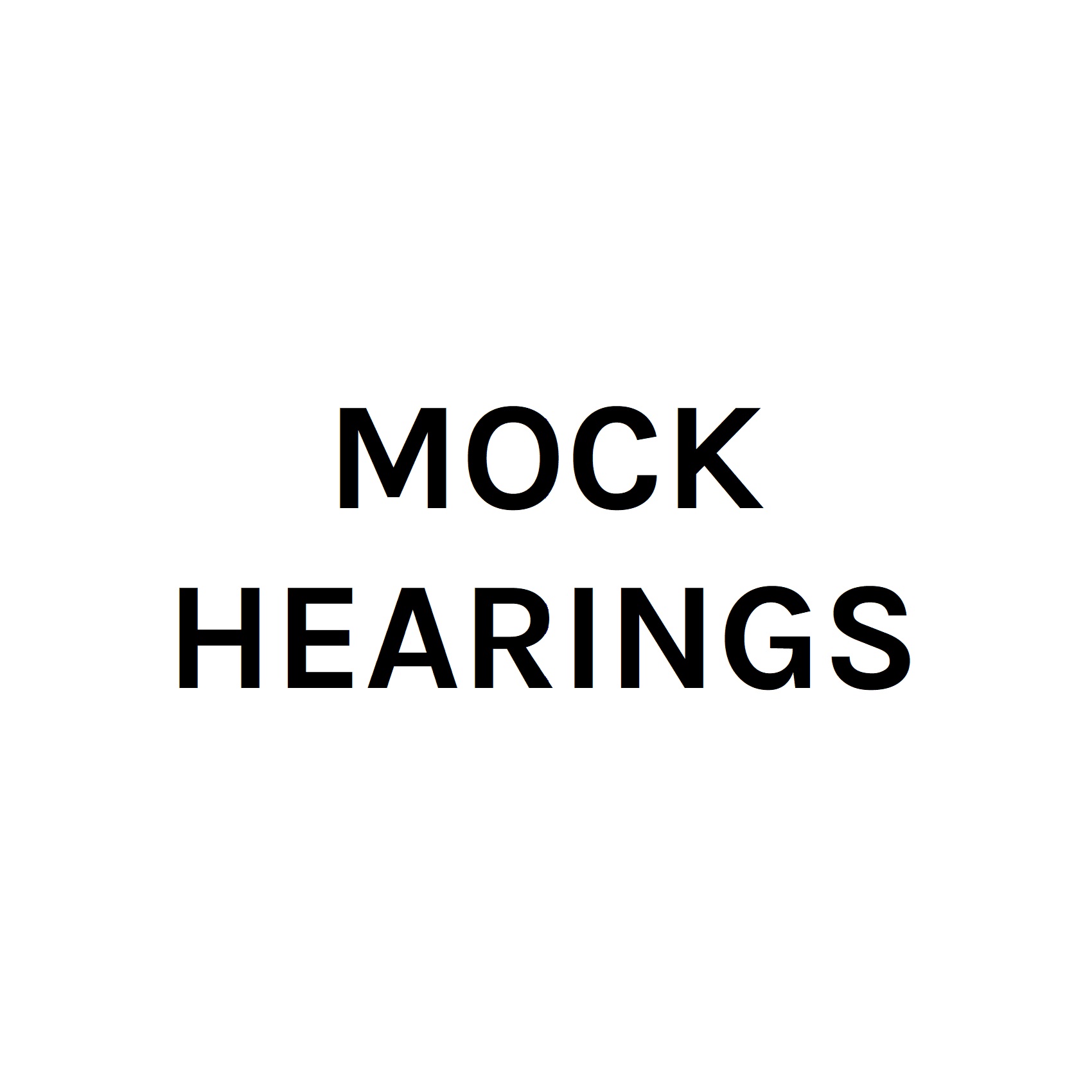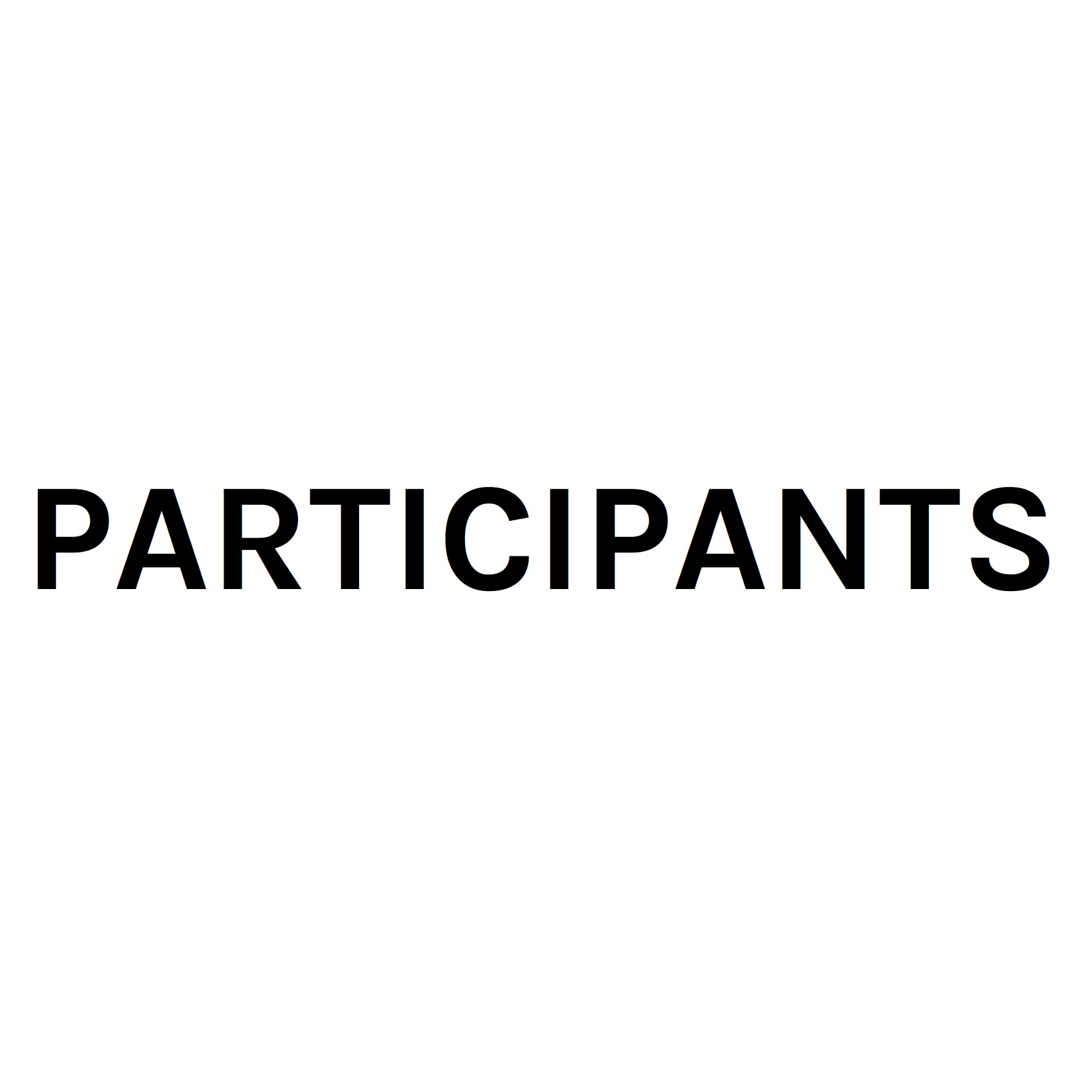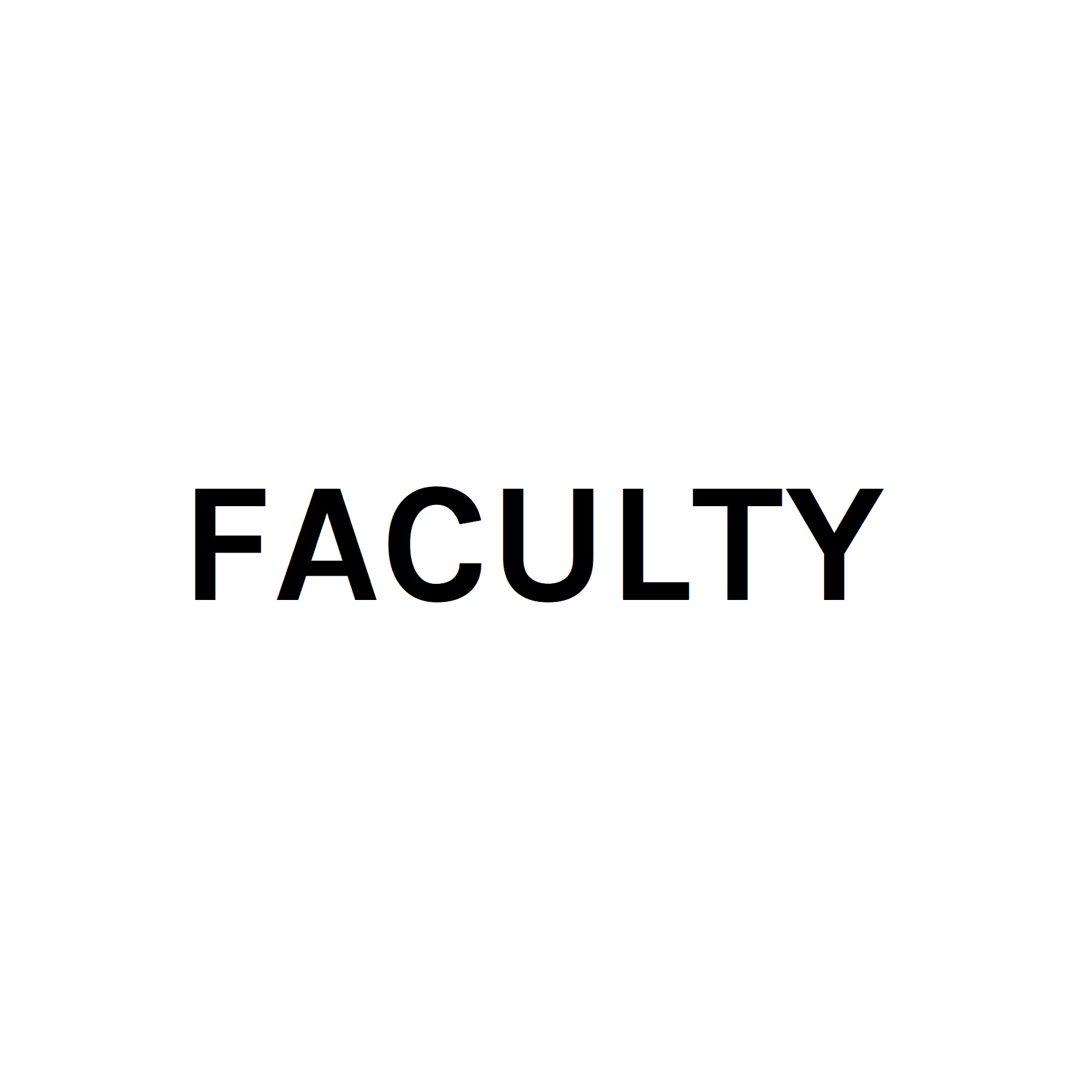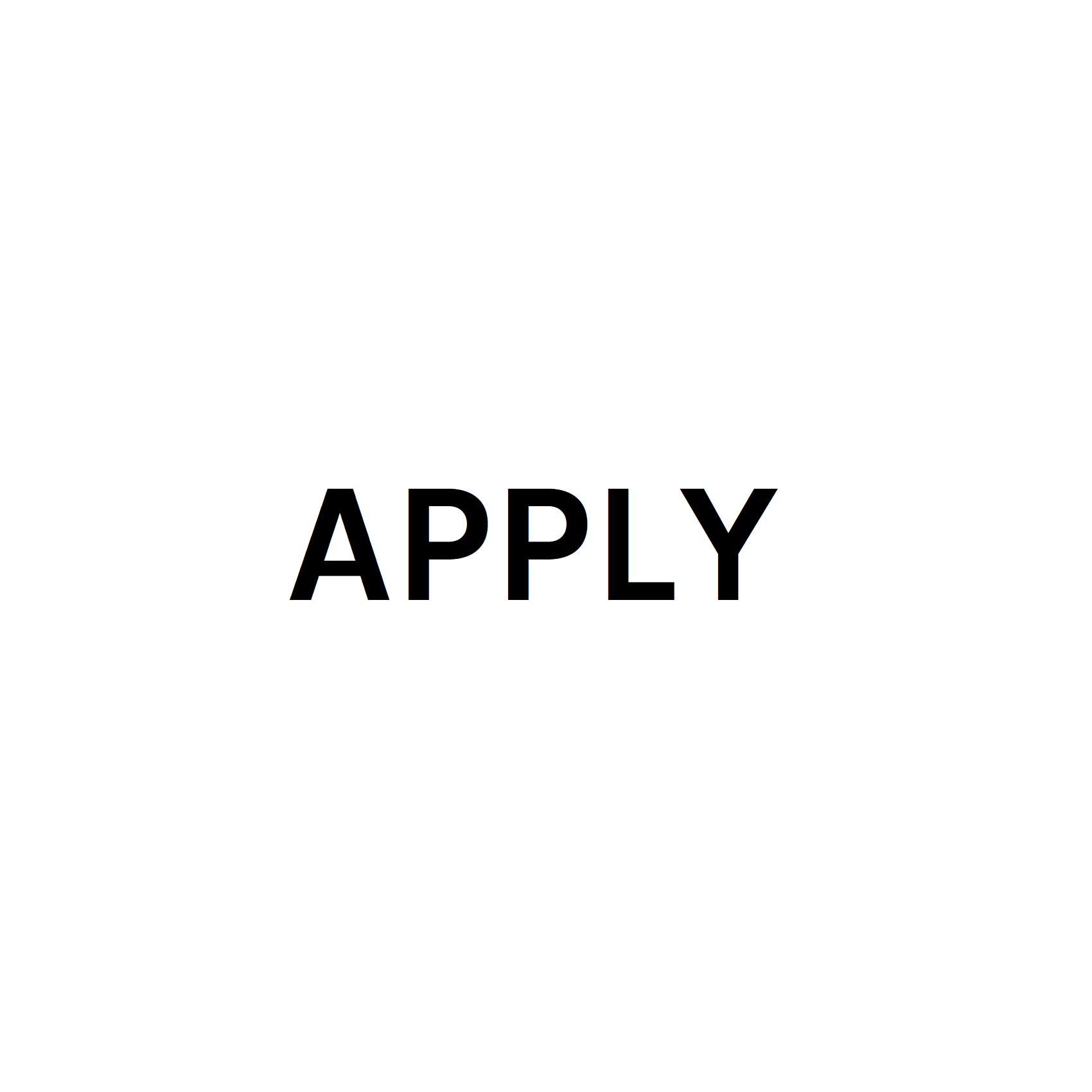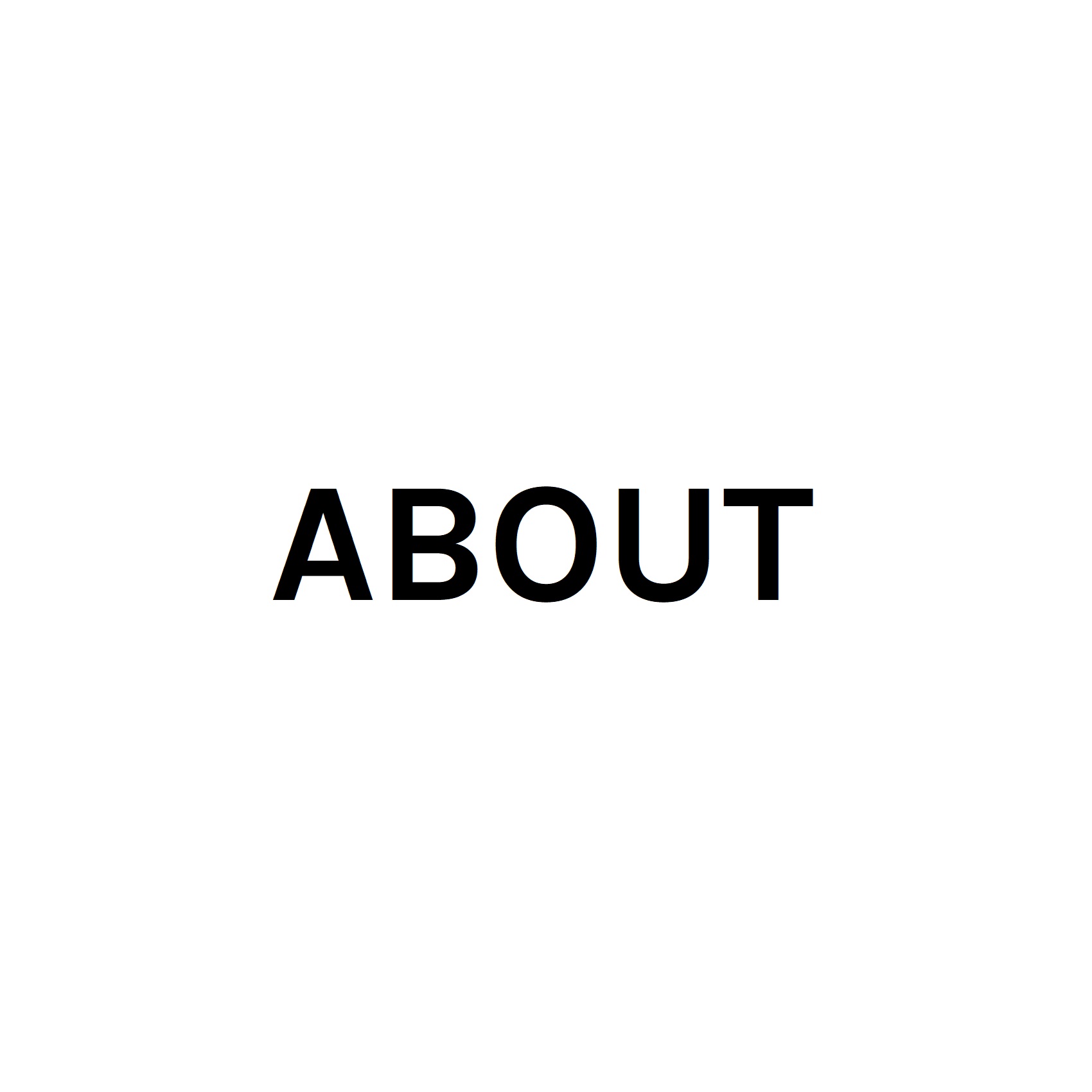 ---
Please meet the ROAP Americas Co-Chairs, Faculty and Convenors, comprising leading international arbitration counsel based across North America, who also regularly sit as arbitrators and senior quantum experts: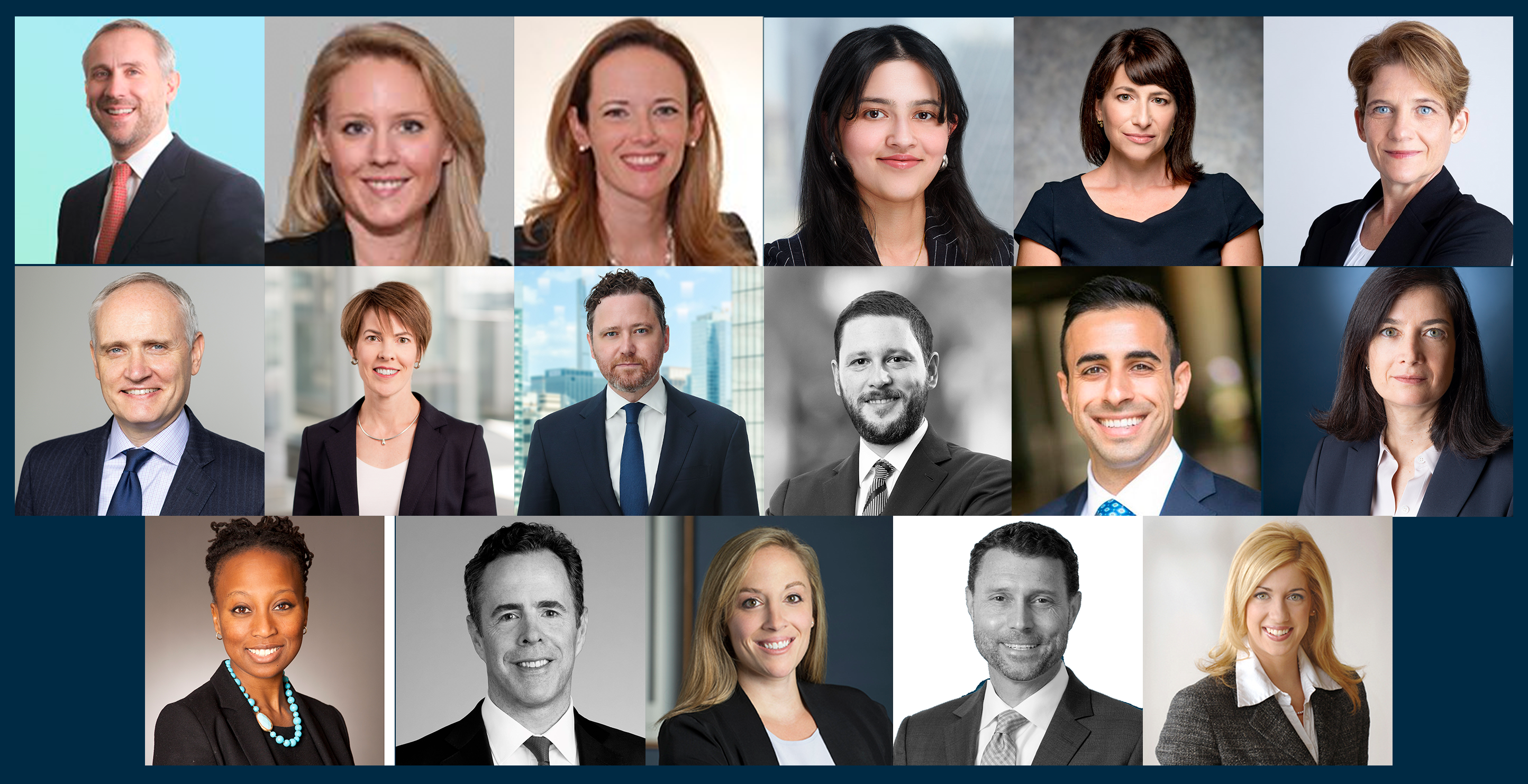 From left to right and top to bottom, we are fortunate to have Roberto Aguirre, Jessica Beess und Chrostin, Kate Brown de Vejar, Sharmistha Chakrabarti, Hagit Elul, Laura Hardin, James Hosking, Rachael Kent, Ben Love, Adrián Magallanes, Neal Mizrahi, Elsa Ortega, Tafadzwa Pasipanodya, John Pierce, Mallory Silberman, Luke Sobota, and Lauren Tomasich. Their short bios are set out below.
Kate is a Partner and Global Co-Chair of International Arbitration at DLA Piper, where she specializes in both international commercial and investor-State arbitration. An Australian and New York qualified attorney, resident in Mexico City since 2009, Kate is widely recognized for her experience and results handling complex, high-profile disputes in the energy and infrastructure sectors. Kate is a Vice Chair of the IBA's Arbitration Committee and a Member of the LCIA Court. She is a graduate of Harvard Law School and the University of Queensland, is Vice President of ANZMEX (the Australia, New Zealand, Mexico Business Council), and is fluent in English, French and Spanish.
James Hosking is a founding partner of New York-based international dispute resolution boutique Chaffetz Lindsey where he leads the firm's international arbitration practice. In his 25-year career, James has been involved in more than 100 arbitrations as counsel, including proceedings under the ICC, AAA/ICDR, LCIA, ICSID, SIAC, HKIAC, CRCICA, WIPO, SCC and UNCITRAL Rules. His current cases involve disputes concerning construction/infrastructure projects, corporate acquisitions, energy/oil & gas projects, pharmaceuticals, licensing and distribution agreements, mining ventures and investment treaties. James's public international law practice has encompassed investor-state disputes, state-to-state arbitrations, advice on boundary issues and resource allocation, as well as work for multilateral organizations. James also regularly sits as an arbitrator, having been appointed to more than 40 tribunals, with experience as a sole arbitrator, presiding arbitrator, co-arbitrator and emergency arbitrator. Those disputes, seated around the world. have involved some 18 jurisdictions. James regularly writes and speaks on international arbitration. He is co-editor of the ICCA Report on comparative law issues arising from remote hearings (2021), co-author of the leading treatise Gusy & Hosking, A Guide to the ICDR International Arbitration Rules (OUP, 2011, 2019), and recently authored "Assessing the Probative Value of Evidence" in Ferrari and Rosenfeld (eds), Handbook of Evidence in International Commercial Arbitration: Key Issues and Concepts (Kluwer, 2022). James is currently an Adjunct Professor at NYU School of Law, and previously taught in the US, Mexico, Italy and New Zealand. James holds leadership positions in the international arbitration Bar, including on the Governing Board of the International Council for Commercial Arbitration (ICCA) and as Co-Chair of the Publications Committee of the New York International Arbitration Center (NYIAC). In addition, he is a Fellow of the Arbitrators' and Mediators' Institute of New Zealand, was Co-Chair of the ICC Task Force on Emergency Arbitration Proceedings, and is a member of the ICDR Advisory Board. James's expertise is recognized annually in Who's Who of International Commercial Arbitration, Chambers Global, Chambers USA, Chambers Latin America, Legal 500 Latin America, and PLC Which Lawyer. Since 2019, he has been selected as a "Global Elite Thought Leader" by Who's Who, one of only a handful of practitioners to hold the distinction. James earned an LL.M. from Harvard Law School (2000) and B.A./LL.B (Hons.) from the University of Auckland (1990-1994). He is admitted in New York and in his native New Zealand.
Roberto Aguirre Luzi specializes in counseling multinational corporations on complex arbitration. A partner in our International Arbitration practice, Roberto is experienced in administrative and civil law, government contracts, oil and gas contracts, public utilities, and power and infrastructure projects. Roberto represents clients in complex arbitrations before the World Bank Group's International Centre for Settlement of Investment Disputes and UN Commission on International Trade Law, as well as in arbitration under the International Centre for Dispute Resolution and International Chamber of Commerce rules. Roberto also has extensive experience in civil and administrative law, government contracts, oil and gas contracts, public utilities, and power and infrastructure projects. Listed as a leading member of the international arbitration bar in the 2011 Global Arbitration Review 45 Under 45 rankings, Roberto has also been individually recognized by Chambers Latin America and featured in Who's Who in International Arbitration. Roberto worked for five years as an associate for Marval, O'Farrell & Mairal before joining King & Spalding in 2003. He was born in San Juan, Argentina. Roberto is fluent in Spanish and English, and reads French, Italian and Portuguese.
Jessica Beess und Chrostin is a Partner in the international arbitration and dispute resolution practice of King & Spalding LLP in New York. Jessica represents clients in international commercial arbitration, investment treaty arbitration, intra-State arbitration, and transnational dispute. She has represented and counseled clients in disputes involving numerous industries, including mining, oil and gas, electric power, renewable energy, real estate development, manufacturing, pharmaceuticals, construction, and telecommunications. Jessica has experience in arbitrations before all major arbitral forums, including the AAA, ICC, ICDR, ICSID, JAMS, and SCC as well as ad hoc arbitrations, such as under the UNCITRAL Rules. She is also experienced in all phases of international dispute resolution and crisis management. Jessica is fluent in English and German, and proficient in French and Spanish.
Sharmistha Chakrabarti is counsel in the international arbitration practice of Skadden Arps in New York.  Sharmistha represents clients in investor and commercial arbitrations in the telecommunications, oil and gas, media, and technology sectors.  Much of her practice focuses on disputes arising out of India and Asia.  Sharmistha also regularly advises on litigation strategy in cross-border disputes.  She was recognized in International Arbitration's 40 under 40 (2021) and is proficient in English, Hindi and Bengali.
Hagit Muriel Elul is Co-Chair of Hughes Hubbard's International Arbitration practice group and is a New York-based partner. She practices in the area of high-stakes business disputes involving energy, pharmaceutical, intellectual property, construction and professional services. Her clients are based globally in Europe, Asia and Latin America among other places. Her experience handling billion-dollar-plus commercial disputes has earned her recognition in multiple publications as a leading practitioner of international arbitration and dispute resolution including Chambers Global, Chambers USA, Legal 500, Who's Who International Arbitration World's Leading Women in Business Law, Latin Lawyer 250, Euromoney's Guide to the World's Leading Experts in Commercial Arbitration, and Global Arbitration Review. Hagit sits as an arbitrator regularly and frequently writes and lectures on topics related to international arbitration and litigation. She is chair of the Arbitration Committee of the International Institute for Conflict Prevention & Resolution (CPR) and an Executive Board Member of the New York International Arbitration Center. After graduating cum laude from Columbia Law School, Hagit clerked for the United States District Court.
Laura Hardin is a Managing Director in in Alvarez & Marsal's Disputes & Investigations group. She is co-chair of the Alvarez & Marsal International Arbitration Group and heads the firm's international arbitration practice in the United States. Ms. Hardin has extensive experience providing business valuation, damages quantification and forensic accounting services on a variety of engagements. She is regularly recognized as one of the most highly regarded experts and thought leaders in the Global Arbitration Review's "Who's Who" of International Arbitration Expert Witnesses (including in the current year 2021-2022) and she also regularly appears on Who's Who Legal's List of Energy Experts.
Ms. Hardin has been engaged on international arbitration cases brought before ICC, ICDR, LCIA, SCC, ICSID, SIAC, PCA and ad hoc tribunals, involving the valuation of investments and calculation of damages suffered for disputes in a variety of industries. In particular, she has been involved in numerous of investor-state and commercial arbitrations involving oil & gas, power generation, telecommunications, financial institutions, metals & mining, real estate construction and development projects and agribusiness.
Ms. Hardin is fluent in Russian and has worked extensively on engagements involving entities or assets in Russia, Ukraine, Uzbekistan, Moldova, Kazakhstan, Armenia, Turkmenistan, Kyrgyzstan and Georgia. Ms. Hardin has also worked on engagements involving South America including Venezuela, Peru, Brazil, and Trinidad & Tobago, Ecuador, in North Africa, and in Asia.
Ms. Hardin has developed and taught classes on damage theory, valuation, expert discovery, expert report writing, and various international arbitration-related topics.
Ms. Hardin holds a MBA from the George Washington University and a BA in Russian language and literature from Wesleyan University. She is also a certified valuation analyst (CVA) with the National Association of Certified Valuators and Analysts (NACVA) and is currently a Vice President of the Houston, TX NACVA Chapter.
Rachael Kent is a partner and vice-chair of WilmerHale's International Arbitration Practice Group, resident in the firm's Washington, DC office. Ms. Kent has more than 20 years of experience representing clients in a wide variety of commercial and investment disputes in arbitration proceedings seated in common law and civil law jurisdictions worldwide. Her experience includes ad hoc and institutional arbitrations under the rules of the ICC, LCIA, HKIAC, ICDR, SIAC, WIPO, ICSID, UNCITRAL and others. She has recently represented parties in disputes in the energy, mining, aerospace, defense, pharmaceutical, construction, insurance, telecommunications, technology and retail sectors, among others.
Ms. Kent has taught International Commercial Arbitration at the Georgetown University Law Center, the Duke University School of Law, and the University of Michigan Law School, and she frequently speaks and writes on topics related to international arbitration. Ms. Kent received her JD from the Duke University School of Law.
Rafael Llano Oddone is a seasoned arbitration specialist with extensive experience. In recent years, Rafael has directed many of the most well-known Latin American controversies in the Firm. Rafael is the head of White & Case's arbitration practice in Mexico City; clients value his experience in large-scale commercial disputes and arbitrations, his advice on investment-related controversies in Latin America, and his guidance in the preparation of arbitration clauses and resolution of disputes in complex international operations. Rafael regularly represents clients in both commercial and investor-State arbitrations, before numerous fora. He also has negotiated and participated in mediations in complex transnational matters, such as the successful mediation between SGS Société Générale de Surveillance and the Republic of Paraguay, and has served as an arbitrator under various arbitration rules. As head of the arbitration practice in Mexico City, Rafael has overseen the continuous expansion of that practice in the Latin American region, while regularly collaborating with the Firm's offices around the world. The representation of clients, both inside and outside of Latin America, has given these clients a truly international experience, combined with unique local knowledge. As the only firm in Mexico that offers advice ranked as Band One in both transactional and dispute matters, Rafael's arbitration team offers clients advice on contentious matters with international best practices, coupled with deep business knowledge. Rafael is co-author of a treatise on arbitration clauses focused on Latin America, written in Spanish.
Recognized as a global leader in international arbitration and public international law, Ben has represented clients in more than 50 commercial and investment disputes under all major arbitral rules, including some of the most high-profile matters submitted to international arbitration over the past decade. He has assisted clients in obtaining favorable settlements, securing awards in excess of US$1 billion on multiple occasions, and defeating several attempts to annul high-value ICSID awards. His disputes work across the globe spans the gamut of major industry sectors, with particular emphasis on energy, mining, technology, and aerospace. He has also been recognized as a highly regarded practitioner for international arbitration by numerous publications and directories, with sources commenting that he is "a rock star in his field," who is a "great talent," has "superb advocacy skills," and is "unparalleled in investment law matters."
Adrián is co-head of the Arbitration and Litigation practices of the firm, and co-leads its Energy and Natural Resources industry group. With close to twenty years of experience, he is described as "an extremely talented practitioner", a "great advocate" and "excellent strategist" (Chambers & Partners). Adrián has worked in Mexico City, Washington D.C. and Beijing, and is licensed to practice law in both Mexico and New York. He has represented dozens of clients in commercial, energy, infrastructure and investor-state arbitrations, and is experienced in advocating under a variety of domestic and international arbitration rules such as the International Chamber of Commerce (ICC), the American Arbitration Association - International Centre for Dispute Resolution (AAA-ICDR), the London Court of International Arbitration (LCIA), the Centro de Arbitraje de México (Mexican Arbitration Center, CAM), the Cámara Nacional de Comercio (National Chamber Commerce - CANACO), and the United Nations Commission on International Trade Law (UNCITRAL), the International Centre for Settlement of Investment Disputes (ICSID) and the ICSID Additional Facility. He has also appeared as an arbitrator in commercial, construction and energy disputes, and has acted as an expert on Mexican law before U.S. Courts. His experience as a litigator covers commercial, administrative and constitutional disputes, as well as class action and transnational disputes. The primary industries in which he has been involved include automotive, aeronautics, consumer goods, agribusiness and biosafety, information technology, oil and gas, electricity and infrastructure. Adrián has unparalleled experience of litigating energy and construction disputes, and regularly participates in arbitration and litigation proceedings relating to relevant contracts. These have included: PPAs relating to various types of power plants (including combined cycle, hydroelectric, wind and photovoltaic plants); EPC contracts over a broad range of projects; energy supply contracts; interconnection contracts; gas storage and liquefaction contracts; gas pipeline construction contracts; easements over transmission lines; oil platform installation contracts; among others. He has also represented clients in complex construction disputes, with representative matters including disputes arising from the execution of civil and electromechanical works for the first automated maritime terminal in Latin America; the first bascule bridge in Mexico; the largest wind project in Latin America; as well as various photovoltaic and wind projects. In addition, he has participated in dozens of cases against the Federal Electricity Commission (CFE), Petróleos Mexicanos (Pemex), the Mexican Ministry of Communications and Transport, and various port administrators.
Neal Mizrahi is an expert in business valuation and the quantification of economic damages in complex disputes. He has practiced in these areas for 17 years and has prepared numerous reports relied upon by courts and tribunals globally. He has extensive testifying experience and has been ranked as a top expert in Canada and globally by Who's Who Legal since 2014.
He holds the Chartered Professional Accountant (Chartered Accountant) and Chartered Business Valuator designations.
Mr. Mizrahi has provided services to clients in North America, South America, Europe, Asia and Africa. He has testified in international arbitration proceedings in the Permanent Court of Arbitration and the International Chamber of Commerce, as well as the Federal Court of Canada, the Ontario Superior Court of Justice, and the Court of Queen's Bench of Alberta.
Mr. Mizrahi has led and acted as expert in engagements in resource and extractive industries (i.e. oil and gas, mining and minerals), construction, manufacturing, services, and software, and other sectors. He has worked on matters involving expropriation, breach of contract, and has significant experience with post-acquisition disputes.
Mr. Mizrahi has significant experience in the context of mergers and acquisitions. He has acted as a valuator in the context of transactions. For instance, he recently provided a fairness opinion for a transaction involving a large publicly listed oil and gas company. He has been involved in due diligence, including as an advisor to parties and underwriters of Representation and Warranties insurance. He has also been retained by the Competition Bureau of Canada to provide analyses on post‐acquisition efficiencies resulting from proposed mergers.
He has served as an adjunct faculty member at the Schulich School of Business at York University and the Rotman School of Management, where he taught courses in accounting, valuation at the undergraduate and graduate levels for nearly a decade.
Mr. Mizrahi is consistently ranked in the Global Arbitration Review's The International Who's Who of Arbitration, which lists the most highly regarded experts globally, in each year from 2014 to 2022 and as a "Thought Leader." Separately, in Canada, among the list of 14, he was one of two "Most Highly Regarded" experts in 2020 and 2021.
In addition, he was listed as a top Construction Expert Witness in Canada.
Prior to joining EY, Mr. Mizrahi led the Canadian valuation and damage quantification practice of a large consulting firm.
Elsa Ortega has more than twenty years of experience in large and complex cases of international commercial arbitration, both ad hoc and administered under the arbitration rules of several arbitral institutions, such as the International Court of Arbitration of the International Chamber of Commerce (ICC), the International Centre for Dispute Resolution (ICDR), and the London Court of International Arbitration (LCIA), acting as party counsel, arbitrator and chair of arbitral tribunals in numerous cases in diverse sectors and industries. Since July 2022, she is head of the dispute resolution practice of Creel, García-Cuellar, Aiza y Enriquez in Mexico City.
Ms. Ortega has been appointed by the Mexican government to be part of the Advisory Committee on Private Commercial Disputes of the USMCA and is a member of the Instituto Mexicano del Arbitraje (IMA). She is also part of the World Commission on Arbitration of the ICC, a member of the Committee for the Proposal of Arbitrators of the International Chamber of Commerce Mexico (ICC Mexico), part of the ICDR International Panel of Arbitrators and Mediators, and chair of its Translation Committee. She teaches ADR in the Master's Degree in Private Law of the School of Law of the Universidad Anáhuac México. She co-authored the book Ley Mexicana de Arbitraje en Materia Comercial and is a regular speaker on arbitration and dispute resolution at various seminars and specialized meetings both in Mexico and abroad.
Ms. Ortega is a Fellow of the Chartered Institute of Arbitrators. For several years now, she has been recognized in Chambers Latin America Guide, Chambers Global and WWL Mexico: Arbitration.
Tafadzwa Pasipanodya is a partner in the international litigation and arbitration department of the law firm of Foley Hoag LLP and chair of its Africa practice. She has represented sovereign states and state entities from all over the world in more than 30 international disputes before the International Court of Justice, the International Tribunal of the Law of the Sea, and tribunals constituted pursuant to all the major arbitral rules, including ICSID, UNCITRAL, the ICC, and the SCC. In doing so, she has advised her clients on matters concerning mining, energy, the environment, human rights, infrastructure, the law of the sea, and territorial boundaries, among others.
Tafadzwa was named to Africa's 30 Arbitration Powerlist by Africa Arbitration Academy, Africa Arbitration and AYA, and has been ranked by Latinvex as one of the top 32 female lawyers working on Latin American matters. She is also recognised by Who's Who Legal: Arbitration and The Legal 500: USA and Latin America.
Tafadzwa is a member of the ICC Court of Arbitration, Vice President of the African Society of International Law, and on the Executive Council of the American Society of International Law. She holds a Juris Doctor from New York University School of Law, a Master in Public Affairs from Princeton University, and a Bachelor of Arts in Economics and French from Macalester College. She understands English, Shona, Spanish, French, German and Portuguese.
John V.H. Pierce is a partner and Global Co-Chair of the International Arbitration practice at Latham & Watkins LLP where he divides his time between the firm's New York and Paris offices. Mr. Pierce represents a global client base from a wide variety of industries and business sectors in high-stakes, complex international arbitration matters in venues around the world. With more than 20 years of experience representing clients in institutional and ad hoc arbitrations seated in both common and civil law jurisdictions, Mr. Pierce has extensive experience with international arbitral procedure and advocacy. He has been involved as lead counsel or arbitrator in arbitrations pending before all major arbitral institutions and under a wide variety of procedural and substantive laws. Mr. Pierce is regularly recognized as a "Thought Leader" in international arbitration by Who's Who Legal which describes him as a "versatile" lawyer with an "outstanding legal mind and critical thinking skills" who "'performs brilliantly' in venues throughout the world." Mr. Pierce has also been described by clients and peers in Chambers USA and Chambers Global as "outstanding," "an exceptional advocate," and a "formidable opponent." Mr. Pierce was awarded the International Law Office 2020 Client Choice Award for Arbitration in the United States in both 2016 and 2020. In the research for that award, clients noted Mr. Pierce's "excellent advocacy skills before tribunals" and described his "professional preparation of each submission and the hearing itself" as "phenomenal." In addition to his counsel work, Mr. Pierce regularly serves as an arbitrator in international disputes. Mr. Pierce serves on the Executive Committee of the New York International Arbitration Center and is Co-Chair of its Committee on Board Relations. He is a co-editor of Global Arbitration Review's Guide to IP Arbitration (2021) and a co-author of International Commercial Arbitration in New York (2d ed. Oxford Press 2016). Mr. Pierce is an honors graduate of the Georgetown University School of Foreign Service, the Institut d'Etudes Politiques de Paris, and the Georgetown Law Center. He was a Jean Monnet Fellow at the Ecole Polytechnique in Palaiseau, France, and is a member of the Council on Foreign Relations.
Mallory Silberman is an internationally decorated attorney with nearly a decade of first-chair experience in high-stakes disputes before international institutions. At age 38, "[she] is among the world's most experienced young practitioners of investment arbitration . . . ." (Who's Who Legal). While in private practice, with the law firm of Arnold & Porter, Prof. Silberman served as counsel in nearly 50 investor-State cases, representing not only well-known corporations, but also approximately eight percent of the world's countries (including Chile, Costa Rica, the Czech Republic, the Dominican Republic, Guatemala, Hungary, the Kyrgyz Republic, Panama, Peru, the Philippines, the Slovak Republic, South Korea, Sweden, and Türkiye). These cases involved, among other things, intellectual property issues, transportation concessions, telecoms licenses, renewable energy, mining, bank regulation, environmental protection, taxation, and public health measures. In September 2019, at age 34, Prof. Silberman was named one of the top five "under 40" international arbitration attorneys worldwide (Law360). Her work has also been recognized by Chambers USA ("Up and Coming," International Arbitration: Counsel (USA-Nationwide 2022)); Who's Who Legal (Global Leader in Arbitration, 2022-2023) (Future Leader in Arbitration, 2017–2021); Latinvex (Latin America's Top 100 Female Attorneys, 2017–2022); The Legal 500 Latin America (Next Generation Partner in International Arbitration) (four times); Super Lawyers (Rising Star in International Law) (seven times); and others. Ms. Silberman currently serves as the chair of the International Dispute Resolution Committee of the DC Bar Association. She is also an adjunct professor at the Georgetown University Law Center, where she has taught since 2012. She is a fellow of the Chartered Institute of Arbitrators; frequently speaks at industry conferences; and is a member of the Peer Review Board of the American Review of International Arbitration.
Luke Sobota is a founding partner of Three Crowns and managing partner of the firm's Washington, DC office. He represents private and sovereign clients in some of their largest and most important commercial, investor-state, and inter-state arbitrations. Luke also has 20 years of experience litigating international issues in U.S. courts. Luke's practice experience spans the energy, financial, construction, and technology sectors, and includes the successful prosecution of one of the largest ICC cases in history. His investment arbitrations have involved multi-billion-dollar claims pertaining to expropriation, fair and equitable treatment, and denial of justice. He is also representing sovereign clients on vital issues of public international law. Luke is ranked by Chambers and Partners, which describes him as an "'extraordinarily intelligent'" attorney who "draws extensive praise for his advocacy skills, with clients affirming that 'his analysis and strategic view is outstanding.'" Who's Who has recognized Luke as "'a very sharp intellectual' with broad expertise in commercial and investor-state arbitrations" and that he "'is praised for his 'fantastic analytical and writing abilities.'" Legal 500 writes that Luke "'is extremely smart and a great strategic thinker' and is an 'excellent draftsman.'" Luke is a Lecturer on Law at Harvard Law School. He also teaches courses on international arbitration at American University and the University of Miami. Among other publications, he is the co-author of the second edition of International Arbitration: Three Salient Problems (Cambridge University Press, anticipated 2020) and General Principles of Law and International Due Process (Oxford University Press, 2017). Luke previously worked in the Office of Legal Counsel at the U.S. Department of Justice, where he advised and prepared formal legal opinions for executive branch officials on a range of constitutional, international, and administrative law issues. He earned his law degree from the University of Chicago Law School, after which he clerked for Chief Justice William H. Rehnquist of the U.S. Supreme Court.
Lauren is a partner in the Osler litigation group and a key contact for the Domestic and International Arbitration Group. Her commercial litigation practice has a particular focus on commercial arbitration, corporate and securities litigation and white-collar defence and enforcement proceedings. Lauren is also a member of the Osler Risk Management and Crisis Response Group, and has acted on teams conducting internal investigations, as well as in managing cross-border regulatory investigations involving parallel class actions. Lauren has significant experience with domestic and international arbitrations under a variety of procedural rules, including International Chamber of Commerce (ICC), London Court of International Arbitration (LCIA) and multiple ad hoc arbitrations. She has acted on numerous significant and highly confidential arbitrations in the construction, infrastructure, and mining and resource industries. Lauren has a particular interest in leveraging arbitration procedure to have disputes adjudicated effectively with a view to strategic and business objectives. She designs bespoke dispute resolution provisions in commercial agreements to facilitate effective dispute resolution at the front-end of a deal, and crafts procedural rules in ad hoc arbitrations to deal with unique circumstances. For example, she has acted on matters where she has designed and negotiated unique arbitration procedures, including a highly confidential dispute arising from a private M&A transaction and an emergency arbitration for an online technology learning company. She is also very active in the arbitration community, sitting as the Chair of the Advocates' Society Arbitration and Mediation practice group, on the board of the ADR Institute of Canada (ADRIC) and is a member of the ICC Canada Arbitration Committee. Lauren's corporate and securities litigation practice involves expedited hearings before the Ontario Securities Commission, oppression claims and shareholder disputes. She also works closely with Osler's Emerging and High Growth Companies group to provide advice to early stage and technology companies, and brings a business-minded view to efficient and effective dispute resolution and risk management at critical stages of companies' growth. Lauren has also represented various companies facing class actions in a variety of circumstances, including privacy and data breaches, claims of environmental property damages, securities, product liability and pensions and benefits. She has experience at all stages of a class proceeding, including certification motions, various procedural motions, a large common issues trial and appeal, and costs proceedings.