---
---
---
DELOS SUPPORTS ARBITRATION PRACTITIONERS AND IN-HOUSE COUNSEL WITH PRACTICAL, SKILLS-BASED TRAINING
---
Welcome to Delos's advanced oral advocacy training programme in international arbitration. This consists of two courses: one on oral submissions, the other on cross-examination. Find out more 
here
, meet our leading faculty for the 
Asia
, 
EMEA
 and LATAM editions
, and meet our talented participants for the 
Asia
, EMEA and LATAM editions, both practising attorneys and testifying experts. If you would like to attend a mock hearing and follow the oral submissions live, you can find out more 
here
.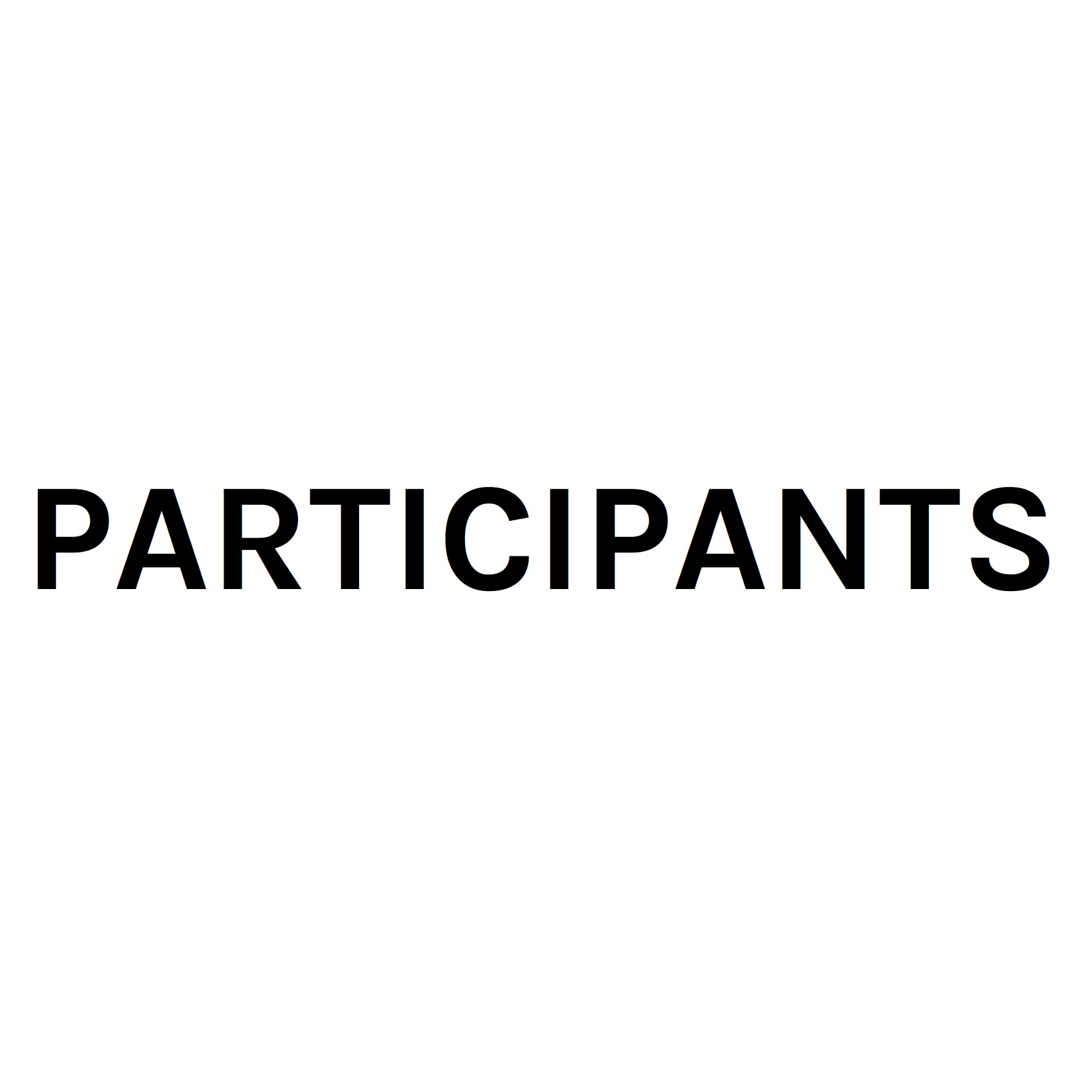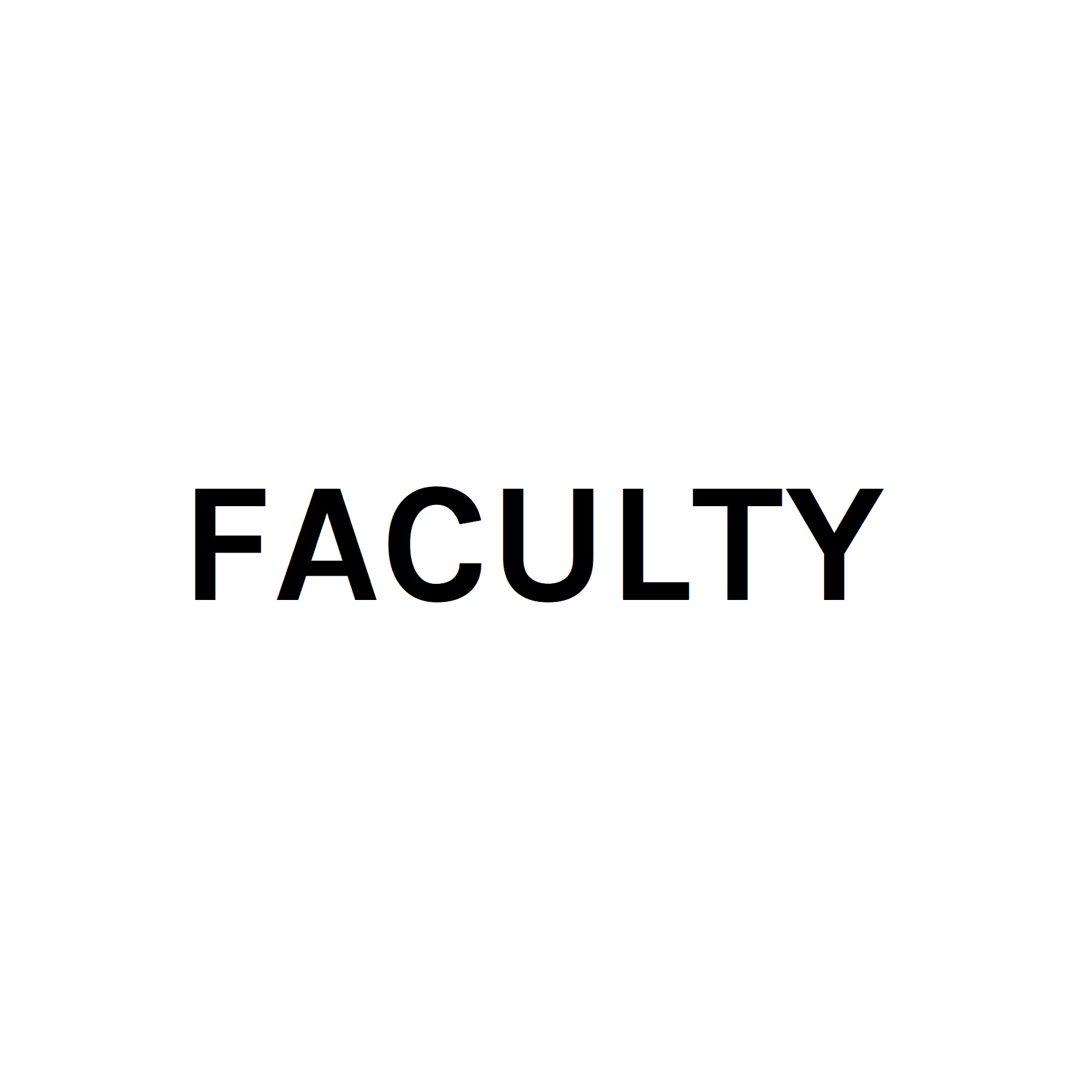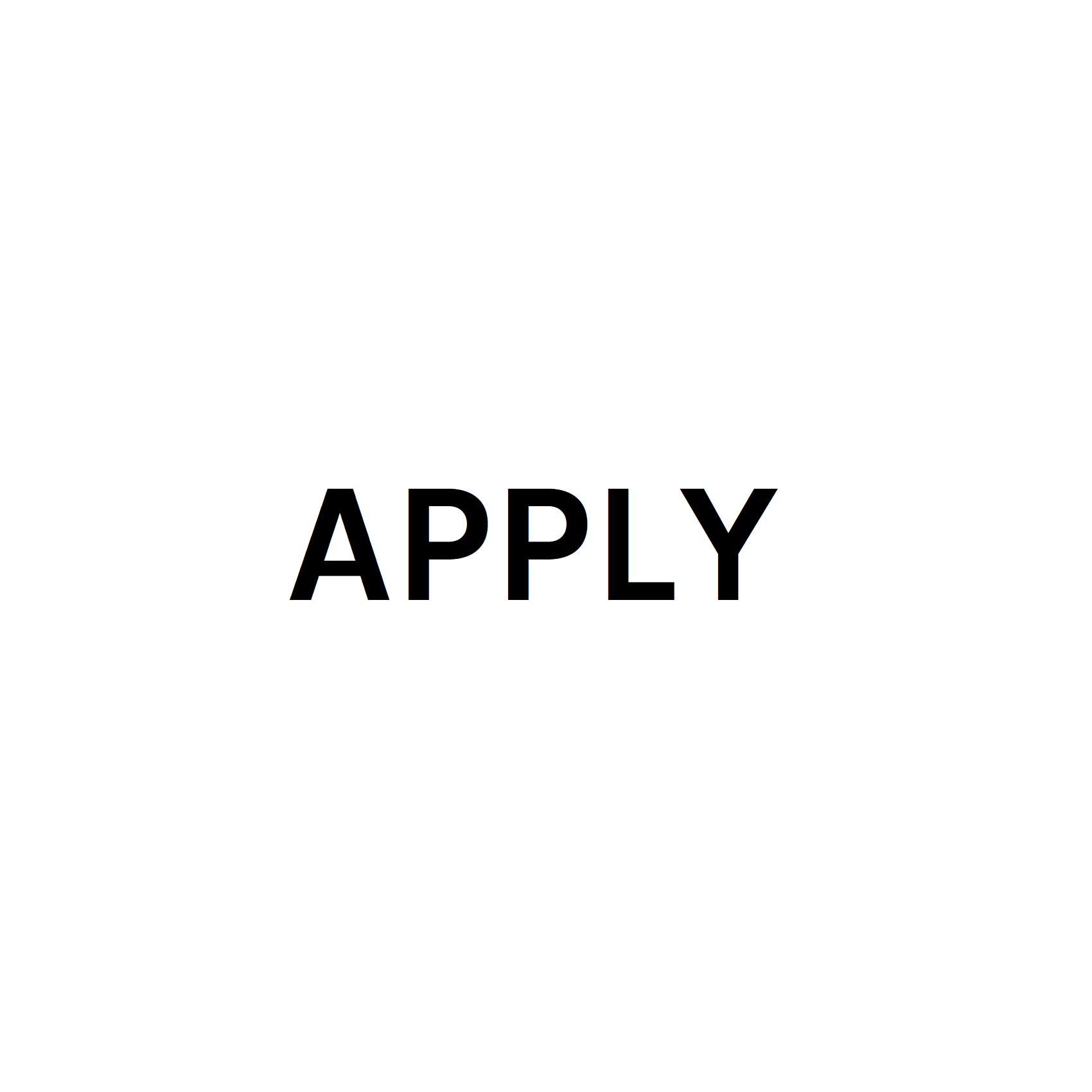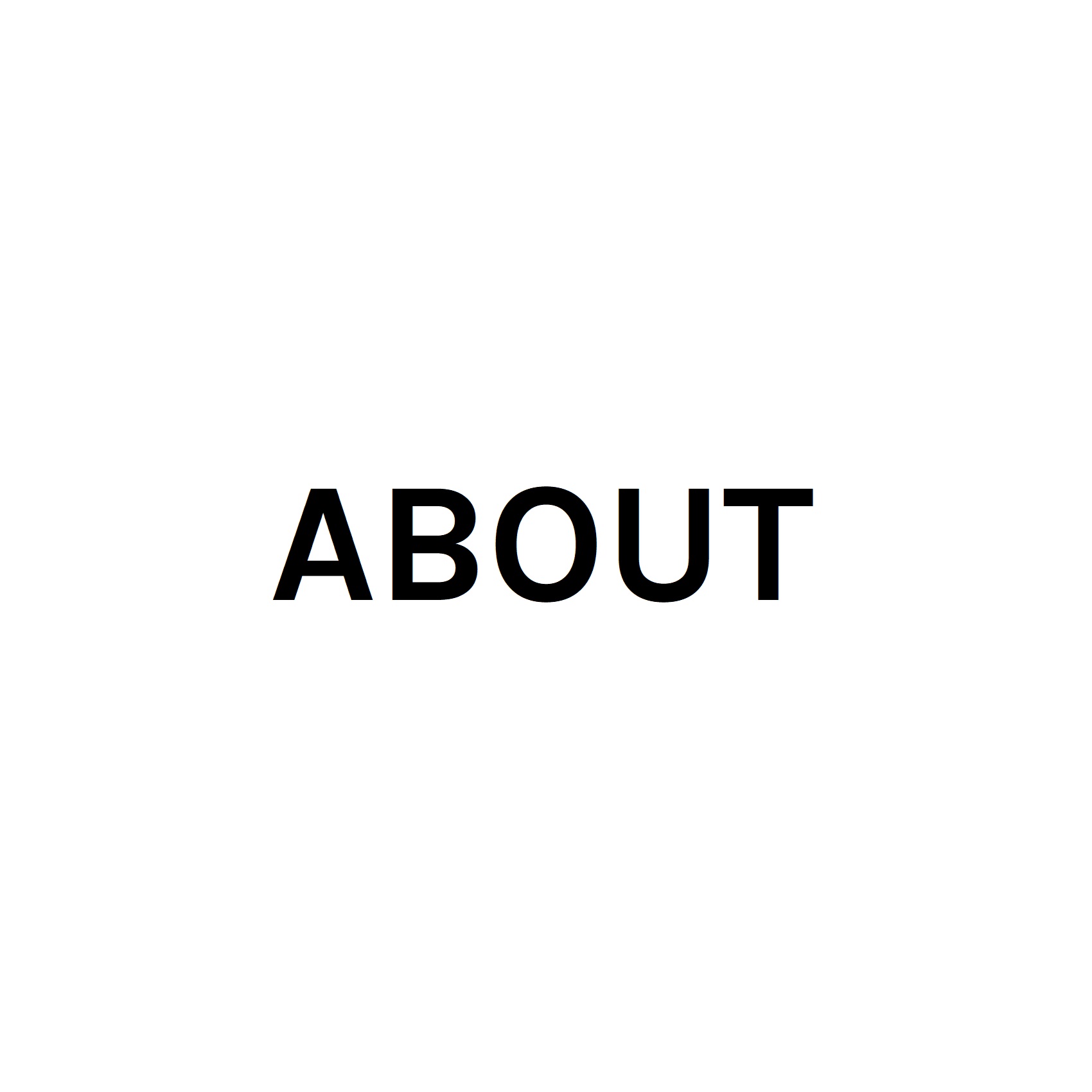 ---
Please meet our talented and diverse group of participants in ROAP EMEA 2021, both practising attorneys and testifying experts (their short bios, where available, are linked and set out below, and some of them are also pictured below in no particular order): Tope Adeyemi, Sunita Advani, Sergey Alekhin, Barbara Badertscher, Bianca Berardicurti, Ewelina Bzducha, Caroline Croft, Saleema Damji, Sebastien Davys-Brown, Sorin Dolea, Julia Dyras, Leon Fellas, Cameron Forsaith, Gillian Forsyth, Agathe Fortin, Craig Gaver, Michael Greenop, Besma Grifat-Spackman, Christian Gruschwitz, Katerina Halasek-Dosedelova, Mahmood Haruna, Adrian Howick, Rebecca James, Graciela Jasa Silveira, Katherine Jonckheere, Sacha Karsenti, Amelia Keene, Joseph Kirby, Jyrki Kolsi, Anna Kozyrieva, Michael Laming, Kimberly Larkin, Nuna Lerner, Steven Long, Tetyana Makukha, Eliška Markova, Valentina Maselli, Quentin Muron, Oladimeji Ojo, Ibukunoluwa Owa, Michelle Porter-Wright, Nicolas Pralica, Olesya Prantyuk, Camille Ramos-Klee, Karim Ramsis, Elisabeth Rath, Ashutosh Ray, Ahmed Sallam, Poorvi Satija, David Seidl, Krishnan Shakkottai, Daniil Shamelo, Julia Sherman, Panos Theodoropoulos, Lolade Tijani, Rodica Turtoi, Stephanie Tutt, Leonor van Lelyveld, Alexandra Wintrebert.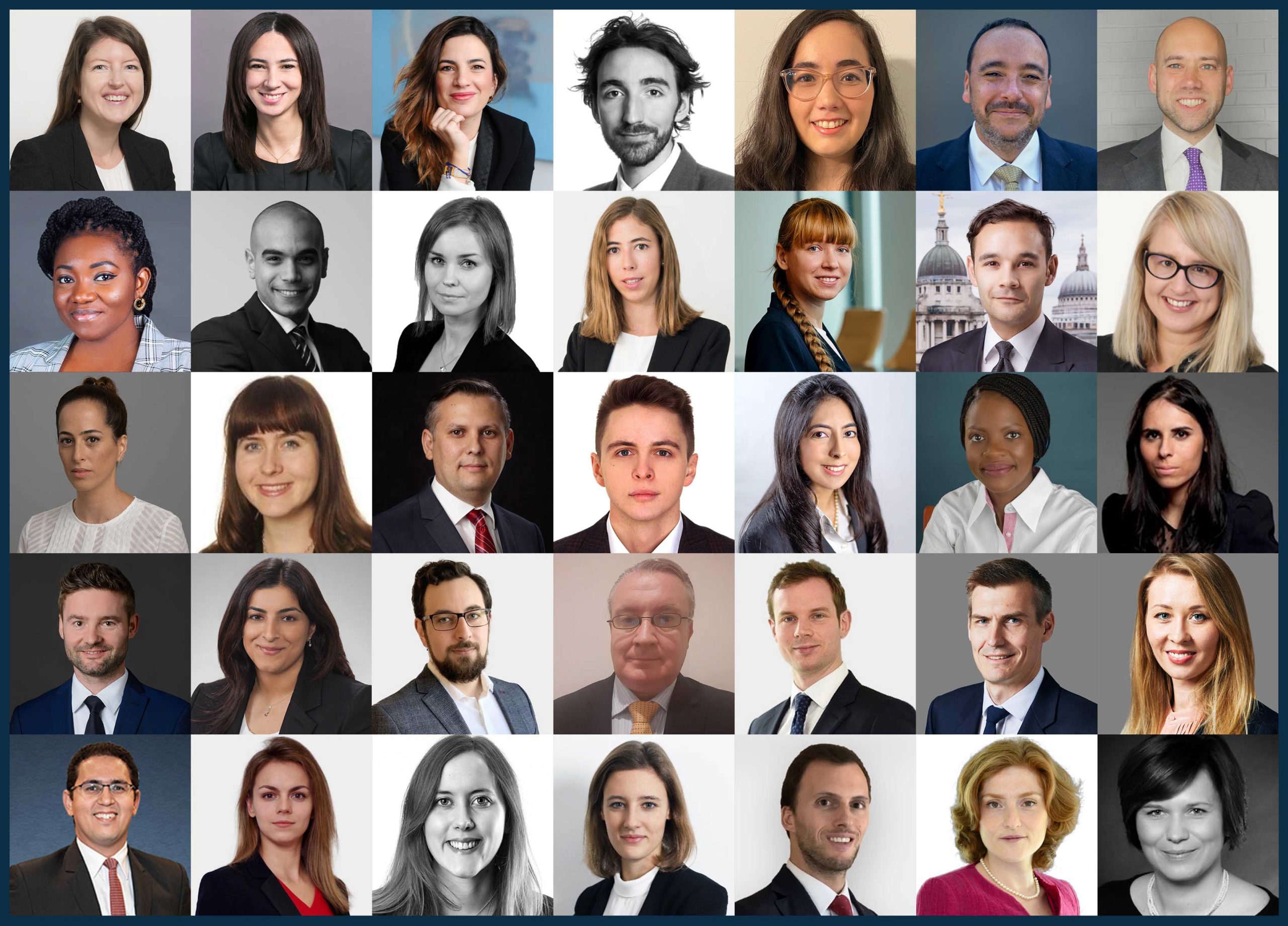 ADEYEMI Tope: she is a dual qualified barrister, called to the bars of both England and Wales and Nigeria. Her practice focuses on Regulatory Law and Alternative Dispute Resolution. She has appeared before a wide range of courts and tribunals and acts as Counsel and Arbitrator in institutional and ad hoc arbitrations. Between 2014 and 2019, Tope was a full time Financial Ombudsman at the Financial Ombudsman Service, a role that required her to resolve financial disputes between consumers and financial institutions. Tope holds a law degree from Brunel University and is a Fellow of the Chartered Institute of Arbitrators. She previously taught law as an Associate Lecturer at the Open University. Follow on LinkedIn.
ADVANI Sunita: she is an arbitral assistant to Mr Michael Lee, an arbitrator member of Twenty Essex in Singapore. Ms Advani assists Mr Lee in his multi-jurisdictional commercial arbitrations as tribunal secretary, which arbitrations span various industries (e.g. energy, joint ventures, M&A, etc.) and are administered by the major arbitral institutions globally (such as the ICC, LCIA and SIAC). Ms Advani is a qualified lawyer in New York, England & Wales, and Singapore, and previously practised international commercial arbitration at an international law firm in Singapore. She holds an LL.B. from the University of Nottingham, and an LL.M. from the University of California, Berkeley, School of Law, where she served as the Executive Editor of the Berkeley Business Law Journal. Follow on LinkedIn.
ALEKHIN Sergey: he is a dual-qualified (France and Russia) Counsel in Willkie's Litigation Department in Paris. His practice focuses on international commercial arbitration and investment arbitration, with a particular focus on the post-Soviet region. He has acted in proceedings conducted under the rules of the major arbitration center worldwide (ICC, ICSID, LCIA, etc.), as well as in ad hoc proceedings, including under the UNCITRAL Rules. Aside from counsel work, Sergey accepts arbitrator appointments and has acted as co-arbitrator and sole arbitrator in proceedings administered, inter alia, by the Russian Arbitration Centre ('RAC') at the Russian Institute of Modern Arbitration and the Arbitration Centre at the Russian Union of Industrialists and Entrepreneurs ('RSPP'). Sergey obtained a Master double-degree in Law and Economic Globalization from Sciences Po Paris and the University of Paris I Panthéon Sorbonne, a Master Degree in Law from the Russian Academy of State Service, and a Specialist Degree in International Relations from the Voronezh State University (Russia). Follow on LinkedIn.
BERARDICURTI Bianca: she is an associate of the Legance Avvocati Associati Dispute Resolution Department, where she specializes in arbitration and litigation. She assists leading Italian and foreign financial institutions, corporations and multinational groups, in each aspect of the dispute resolution, including pre-litigation risk assessment, in civil, financial, commercial, banking, insolvency and aviation law. She assists clients both in Court and in national and international arbitration. Bianca Berardicurti has gained significant experience in financial dispute resolution, with particular reference to litigation on derivative transactions with public and private entities. Bianca Berardicurti holds a PhD from the Scuola Dottorale di Diritto ed Economia Tullio Ascarelli, defending the final dissertation "The Derivative Instruments under an Italian Law Perspective". Follow on LinkedIn.
DAMJI Saleema: she is a Director with PwC and has more than fifteen years of experience as a forensic accountant and litigation consultant. Her expertise includes complex business disputes, deal disputes, forensic analysis, and forensic accounting investigations for clients operating in a wide range of industries including energy and mining, technology, financial services, consumer and industrial products, construction, and telecommunications. Follow on LinkedIn.
DOLEA Sorin: he is the managing attorney at Dolea & Co and the co-founder of the Moldovan Arbitration Association. He is currently a Ph.D. candidate in International Law at Moldova State University and holds an LLM in International Dispute Settlement (MIDS) from Geneva Law School and Graduate Institute of International Studies. Sorin has practiced arbitration in Geneva, Vienna and Frankfurt am Main. He has been involved in ICSID investment arbitrations based on the ECT and BITs as well as commercial arbitrations under ICC, LCIA, VIAC, and UNCITRAL rules. He is qualified in the Republic of Moldova. Follow on LinkedIn.
DYRAS Julia: she is an advocate and an Senior Associate in the Dispute Resolution Department at CMS. She has gained professional experience in dispute resolution departments in international law offices. Julia Dyras specialises in arbitration and litigation. In particular, her experience includes comprehensive legal assistance within the scope of arbitration proceedings (under the Rules of the ICC, the Court of Arbitration at the National Chamber of Commerce and the Lewiatan Arbitration Court) as well as litigation concerning energy, corporate, real estate and construction disputes. Julia is also the co-author to the 4th edition of The International Arbitration Review (chapter: Poland). She has participated in trainings organized by the Chartered Institute of Arbitrators. Follow on LinkedIn.
FELLAS Leon: he is an Associate Director in HKA's Forensic Accounting and Commercial Damages practice. He has a decade of experience in contentious valuations, commercial and corporate reporting valuations, damages and forensic investigations. Leon specialises in contentious valuations and complex damages assessments in civil litigation, international arbitration and expert determinations.  Leon has worked on matters before the UK High Court, UK Family Division, Cayman Islands Grand Court, Singapore International Commercial Court, Family Court of Australia as well as LCIA, ICC, SCAI and ICSID arbitration forums and under UNCITRAL rules and in mediations. He has also acted as a shadow expert to single joint experts. Follow on LinkedIn.
FORSAITH Cameron: he is a Principal Associate within Eversheds Sutherland's International Arbitration Group.  Based in London, he specialises in international arbitration and cross-border disputes, and in recent years has maintained a particular focus on investor-State and State-to-State disputes.  Cameron has acted as counsel in more than 30 arbitrations across a wide range of sectors, seats, and procedural rules.  He is listed as a 'Future Leader' in Who's Who Legal: Arbitration, and was described in Legal 500 as a "rising star" with "an impressive practice" who "is dedicated to producing outstanding work".  Cameron is admitted as a Solicitor Advocate in England & Wales, and as a Lawyer in Queensland, Australia.  He holds undergraduate degrees in arts and law from the University of Queensland and a Master of Law from the University of Cambridge. Follow on LinkedIn.
FORSYTH Gillian: she is a Senior Associate in international arbitration and public international law at Eversheds Sutherland. She advises multi-nationals and governments on a broad range of international disputes, notably with regard to high-profile, sensitive matters such as those relating to the telecoms, oil and gas and defence sectors. Gillian regularly provides advice in relation to commercial contracts and disputes governed by English law, including the appeal and enforcement of arbitral awards. On the non-contentious side, she advises companies interested in investing in jurisdictions subject to economic and political sanctions. Gillian is a dual-qualified English solicitor and French avocat. Follow on LinkedIn.
GAVER Craig: he is an Associate in Allen & Overy LLP's Washington, DC office. In addition to international investment, commercial, and construction arbitrations conducted under the ICSID, UNCITRAL, and ICC rules, he has experience with domestic proceedings (including in US federal district courts), internal investigations, and advising clients on a broad array of issues arising under international and domestic law. Mr. Gaver received his J.D. from the Catholic University of America, Columbus School of Law, cum laude, and an LL.M. from Columbia Law School as a James Kent Scholar. Follow on LinkedIn.
GREENOP Michael: he is an associate in Quinn Emanuel's London office.  His practice focuses on international arbitration, public international law and business and human rights litigation.  Prior to joining the firm, Michael practiced as an employed barrister at one of New Zealand's leading sets where he assisted a leading international arbitrator, Sir David A R Williams KNZM QC and two civil litigation barristers.  He has appeared as junior counsel in commercial cases in the New Zealand High Court, arbitrations and specialist courts.  While at studying at the University of Auckland, Michael represented New Zealand at the Philip C Jessup International Law Moot and the ICC International Commercial Mediation Competition, ranking second place globally in both and receiving individual recognition as the third best speaker in the former.  He also represented the University of Auckland at the Willem C Vis International Commercial Arbitration Moot, receiving an honourable mention for best individual speaker.  Michael assisted in the preparation of the second edition of New Zealand's leading text on arbitration and co-founded its preeminent group for young arbitration practitioners. In October 2019, he became the youngest Fellow of the Arbitrators' and Mediators' Institute of New Zealand (AMINZ) and was admitted in 2020 as a Fellow of the Chartered Institute of Arbitrators (CIArb). Follow on LinkedIn.
GRIFAT-SPACKMAN Besma: she is a solicitor of England and Wales and a French-qualified associate in the London office of Gibson, Dunn & Crutcher LLP. She is a member of the firm's dispute resolution and international arbitration groups. Besma has broad experience in international arbitration disputes, including arbitrations conducted under the ICSID, UNCITRAL, ICC, LCIA and HKIAC rules. She has advised both international corporations and foreign governments in investor-states disputes and commercial arbitrations across a wide range of sectors, including telecommunications, oil and gas, mining and hospitality. Her experience also includes French and English court litigation. Besma holds a postgraduate diploma (DEA) in international private and commercial law from the University of Paris II – Panthéon Assas and a Master in Management – Grande Ecole from ESSEC Business School. She is fluent in English and French. Follow on LinkedIn.
GRUSCHWITZ Christian: he is a Director in Alvarez & Marsal's Disputes & Investigations practice in Munich. His main areas of practice are in business valuation, transaction services, financial modelling and M&A. He has specialized in advising clients on damages in international arbitration, litigation and in valuation of businesses and financial institutions. Furthermore, he has profound knowledge in creating complex financial models and in the determination of the cost of capital. Christian is a Certified Valuation Analyst (CVA) and Chartered Financial Analyst (CFA) Charterholder. Follow on LinkedIn.
HALASEK-DOSEDELOVA Katerina: she is a Director in the Forensic Services department of PwC in Prague, Czech Republic, with more then 14 yeas of experience in litigation support, financial crime advisory and compliance reviews. While working at PwC Katerina gained extensive experience in expert witness work both in international arbitrations and local commercial disputes. Katerina acted also as expert on economic crime cases for the Czech Police. Her involvement comprised independent assessment of complex accounting, financial and valuation matters, project management and coordination of cross border teams, preparation and review of expert reports both in private disputes as well as arbitrations against Governments or state owned entities. Katerina has acted as testifying expert in criminal and civil cases in the Czech Republic and also participated on several arbitration hearings where she provided valuable assistance to both the expert witness and the legal counsels of our clients. The cases Katerina participated in have involved various industry sectors including financial services, energy and construction. Follow on LinkedIn.
HOWICK Adrian: he is a Director with Alvarez & Marsal Disputes and Investigations practice in London. He has over twenty years' experience in assessing economic damages and asset valuations, providing independent advice on the accounting and quantum aspects of claims relating to breaches of contract and tort, construction disputes, royalty accounting, partnership disputes, loss of profits, and the valuation of companies and shares, in many large commercial disputes in the courts of UK, Ireland and Australia, and ICC, ICSID, UNCITRAL and LCIA arbitration proceedings. He has acted as an independent expert in both domestic litigation and international arbitration matters, testifying on two occasions. Mr. Howick's experience covers many industries: energy, natural resources, telecommunications, transport, pharmaceuticals, real estate development, infrastructure, financial services, manufacturing, wholesale & retail, agribusiness & aquaculture, and services.  He contributed the chapter "The role of expert evidence in energy arbitrations" in "Arbitration in the International Energy Industry" Ronnie King (ed.), Globe Law and Business, March 2019. He has Bachelor of Commerce and Bachelor of Laws degrees from the University of Adelaide, and a Graduate Diploma of Applied Finance and Investment from the Financial Services Institute of Australasia. He is a member of Chartered Accountants Australia and New Zealand. Follow on LinkedIn.
JAMES Rebecca: she is a Managing Associate in Linklaters' dispute resolution team in London, specialising in international commercial and investment arbitration and international law. She has considerable experience representing clients in investment arbitrations, international commercial arbitrations (arising under most of the major institutional rules and in ad hoc arbitrations) and cross-border litigation in the UK courts, and providing strategic advice on foreign proceedings, across a wide range of sectors and regions. She also has experience advising clients on boundary issues, law of the sea, international trade law and sanctions. Rebecca is dual-qualified in Victoria, Australia and England & Wales, and has co-lectured at Queen Mary University of London in investment arbitration and international law. She has been named as a key lawyer for Linklaters in international arbitration, public international law and commercial litigation by the Legal 500 UK. Follow on LinkedIn.
JONCKHEERE Katherine: she is an associate in the London office of Three Crowns, specialising in international commercial and investment arbitration. Her experience includes representing a number of leading oil & gas companies in arbitrations against states in the CIS region, the Middle East, Asia, and Africa. Originally from Belgium, she qualified as a junior lawyer with the Brussels Bar, following which she obtained her LLM at Stanford Law School and was admitted to the New York Bar. While working in London, she additionally qualified as a solicitor in England and Wales. Prior to joining Three Crowns, Katherine was a legal counsel at SIAC, where she handled the administration of over 100 international commercial arbitrations. Follow on LinkedIn.
KEENE Amelia: she is a Senior Associate at Three Crowns' Paris office with nearly a decade's experience in international disputes and arbitration. She specialises in public international law. Her experience includes commercial and investment arbitrations under the UNCITRAL, ICC, SCC and ICSID Rules in a range of sectors, including energy, manufacturing, aviation and finance. She has acted as counsel in multiple investor-State disputes, including for Elliott Associates L.P. in its high-profile, public arbitration against the Republic of Korea. She has appeared before the International Court of Justice as counsel for the Kingdom of Bahrain in two parallel, multi-State appeals from decisions of the ICAO Council in cases brought by Qatar; and has also acted as an oral advocate in a number of arbitration proceedings. Amelia was previously an Associate Legal Officer at the ICJ, principally working for Judge James Crawford, where she gained an extensive knowledge of public international law and procedure. She has also worked at a leading New Zealand law firm and clerked for the President of the New Zealand Court of Appeal. She has attended the UNFCCC climate change negotiations and advised States on legal and political issues relating to climate change. Follow on LinkedIn.
KIRBY Joseph: he is an Associate Director in HKA's Forensic Accounting and Commercial Damages practice and is based in London. He has a decade of experience in contentious valuations, commercial and corporate reporting valuations and loss of profits assessments. Joseph specialises in the assessment of damages and contentious valuation issues in litigation, international arbitration and expert determinations. He is experienced in matters involving breaches of contract, shareholder disputes, breach of warranty, unfair prejudice, transaction-related disputes and intellectual property infringements. Follow on LinkedIn.
KOLSI Jyrki: he is a Senior Director at Alvarez & Marsal Economics, part of A&M Disputes and Investigations LLP in London. Jyrki has over 15 years of experience as a professional economist. His focus is on using economics and advanced analytics techniques to provide evidence in commercial arbitration and litigation matters, as well as to inform executive level commercial and regulatory decision making. He has worked widely on valuation issues both commercially and in litigation, developed expert evidence on causality and quantification of damages, including complex assessments of counterfactual level of demand, market impacts, analysis of consumer decision making and impacts of macroeconomic risks.  Jyrki has worked across a wide range of sectors and multiple forums, including court proceedings, international arbitration, expert determination, as well as contractual and insurance matters outside of legal proceedings. He has also submitted evidence on competition law and regulatory matters to competition authorities at the national and EU level. Through his commercial advisory work, he has further expertise in pricing, demand forecasting, economic impact assessments and economic modelling to support performance improvement. Jyrki holds an BSc Economics (First Class) and MSc Economics degrees from the University of Warwick. Follow on LinkedIn.
LAMING Michael: he is an Associate Director in HKA's Forensic Accounting and Commercial Damages practice, and a Fellow of the ICAEW.  He has over 10 years' experience in forensic accounting and has acted as an expert in both national and international litigation and in commercial and investment treaty arbitration proceedings, giving evidence in national Courts and arbitration Tribunals both in the English and Spanish language.  Michael specialises in valuations, the assessment/ quantification of damages and the analysis of complex accounting information.  He has worked across a range of sectors, including transportation infrastructure and logistics, renewables, construction, manufacturing, finance, sports entertainment and TMT (Technology, Media and Telecommunications), amongst others. Follow on LinkedIn.
LERNER Nuna: she is a partner at Gornitzky & Co., a top full service Israeli commercial law firm situated in Tel-Aviv. Nuna's main area of practice is international dispute resolution and she is particularly active in litigating energy, construction and infrastructure international disputes as well as M&A related disputes under the rules of all major arbitration institutions. Before joining Gornitzky & Co., Nuna worked as a litigation associate at Herbert Smith Freehills and Slaughter and May in London where she gained excellent exposure to complex multibillion High Court cases and internal investigations. Nuna obtained her Law Degree (LL.B.), Business degree (B.A.) and Masters (LL.M.) from the Interdisciplinary Centre in Israel, graduating Cum Laude in each instance. Follow on LinkedIn.
MAKUKHA Tetyana: she is a foreign associate in the litigation & arbitration group at NautaDutilh in Amsterdam. Tetyana specializes in international commercial and investment arbitration. She has represented clients in institutional and ad hoc arbitrations under a variety of rules (ICC, UNCITRAL, Netherlands Arbitration Institute). Within the field of international arbitration, Tetyana's main focus is on investment arbitration and construction disputes, including complex technical and quantum issues. She has previously worked at the P.R.I.M.E. Finance (the Panel of Recognized International Market Experts in Finance), the specialized arbitration institute for the complex financial disputes based in The Hague. Tetyana is fluent in English, Ukrainian and Russian. Follow on LinkedIn.
OWA Ibukunoluwa: she is a Visiting Foreign Lawyer with the international arbitration practice at Wilmer Cutler Pickering Hale and Dorr LLP in London. She is also a 5th year associate with the dispute resolution group at Aluko & Oyebode, Lagos. She has represented and advised clients in arbitration and litigation proceedings and arbitration related litigation, with a particular focus on energy related matters. In particular, she has significant experience in cost recovery disputes, gas supply agreements, exportation of crude oil, assignment of interests in oil fields, conversion of oil prospecting and mining licenses and review of facility agreements. Ibukunoluwa is qualified to practice in Nigeria. She completed her LL.B from University of Dundee, Scotland and LL.M in International Commercial and Maritime Law, from Swansea university, Wales. She is a member of various professional networks such as the Nigerian Bar Association, CIARB United Kingdom, Young ICCA and the Lagos Court of Arbitration Young Arbitrators' Network. Follow on LinkedIn.
PORTER-WRIGHT Michelle: she is counsel in Allen & Overy's global disputes practice group. She advises owners, contractors and consultants in the administration of contracts and the resolution of disputes on major infrastructure projects. She focuses her practice on the resolution of complex disputes, both through adjudication and arbitration. She has experience in the civil, mechanical, electrical and process engineering disciplines across EPC, EPCM, remeasurable, turnkey, and consultancy agreements, both standard form and bespoke. Her practice has a strong international focus, having worked on projects in Chile, Russia, Mozambique, Zambia, Zimbabwe, the UK, Australia and Nigeria. Michelle has a masters degree in Construction Law and Dispute Resolution from King's College, University of London. She is published in several peer reviewed academic journals, including the South African Law Journal and the Stellenbosch Law Review. She is one of Africa's top 50 young arbitration lawyers, as awarded by the Association of Young Arbitrators for 2020. She has been ranked by Chambers and the Legal 500 during 2016, 2017 and 2019 for her work in South Africa's construction sector. She is a 2020 Acritas Legal Star awarded annually to client nominated, stand out lawyer across the globe. Follow on LinkedIn.
PRANTYUK Olesya: she is a Ukrainian and Russian speaking certified chartered accountant with more than 10 years' experience in finance and accounting. She has acted as project manager on fraud investigation matters and damages calculations (valuations, loss of profits and wasted costs calculations), and is experienced in the preparation of expert reports. She has assisted experts in expert meetings, hearings, mediations and expert determinations. Olesya has worked on High Court litigations, as well as investor-state and commercial arbitrations on behalf of claimants and defendants. Her experience in forensic accounting covers a wide array of matters, ranging between $10 million and $2 billion in size, within the oil and gas, logistics, retail, aerospace, mining, precious metals, financial services and energy sectors. Follow on LinkedIn.
RAMOS-KLEE Camille: she is an independent tribunal secretary and a New York qualified attorney who focuses her practice on international commercial and investor-state arbitration. She has worked closely with Professor William W. "Rusty" Park and has served as his tribunal secretary in multiple arbitrations. Previously, Camille worked as a legal fellow at New York University's Office of the General Counsel. Camille is a native English speaker and a fluent heritage speaker of Spanish. She holds a JD from Boston University School of Law and a BA from Amherst College. Follow on LinkedIn.
RAMSIS Karim: he is Senior Associate at Zulficar & Partners Law Firm, located in Cairo, Egypt. He obtained in 2013 his bachelor degree in law from the Faculty of Law (English Section), Cairo University. He also obtained his LLM in 2014 from SOAS University of London. He is a dual-qualified lawyer in Egypt, and England and Wales. He is a dispute resolution lawyer, specializing in commercial and investment arbitration. He regularly represents and advises clients on complex and high profile arbitration cases.​ He previously represented clients before ad hoc and institutional arbitral tribunals, and advised clients on a wide range of laws (including Egyptian, UAE, Omani, Kuwaiti and Saudi laws) and contracts (including construction, oil & gas, private equity, agency, real estate and telecommunications contracts). Follow on LinkedIn.
RATH Elisabeth: she is an Associate at the Vienna-based dispute resolution firm KNOETZL specialising in international arbitration. She particularly focuses on international commercial arbitrations relating to energy, post-M&A and construction. Before joining KNOETZL, Elisabeth gained substantial experience working in various renowned multinational law firms both in Austria and Germany, primarily in the fields of construction, corporate, employment and finance law. Elisabeth holds a law degree from the University of Vienna and a master's degree in comparative and international dispute resolution from Queen Mary University of London. During her diploma studies, she spent a year at the University of Hamburg, Germany, focusing on European and international law as well as on investment arbitration. Follow on LinkedIn.
SALLAM Ahmed: he is a senior associate within the dispute resolution team of Rizkana & Partners. Ahmed has extensive experience in international arbitration obtained through working in leading top-tier firms in Egypt. His expertise revolves around international commercial arbitration. Ahmed has been practicing for over ten years and advises and represents investors and individuals in international arbitration disputes, as well as private international law disputes. Ahmed has advised clients in high-profile, multimillion-dollar, arbitrations before ICSID, ICC, CRCICA and under the UNCITRAL rules. The arbitrations he handles cover a wide variety of fields including, telecommunication, oil and gas, capital markets, construction, tenders, M&As, and medical laboratories. In addition to this experience, Ahmed has practiced extensively in other areas including general corporate, commercial and regulatory, and employment. Ahmed also advises clients on a spectrum of commercial and regulatory issues, as well as employment issues, in particular in the e-commerce sector. Follow on LinkedIn.
SHAMELO Daniil: he is a Paralegal in the Moscow office of Bryan Cave Leighton Paisner LLP, qualified to practice in Russia and specialising in international commercial and investment arbitration. He is qualified to practice in Russia. Mr. Shamelo completed his Bachelor's at Moscow State Institute of International Relations (MGIMO University) with Honours and is about to graduate from its Master's. Mr. Shamelo is experienced in oral and written advocacy, skills in which he honed during the 26th Willem C. Vis International Commercial Moot, the Philip C. Jessup International Law Moot Court Competition 2019/2020, the Foreign Direct Investment International Arbitration Moot 2020, and the Frankfurt Investment Arbitration Moot Court 2020/2021. He has recently served as a coach of MGIMO Vis Moot team and plans to coach this year's FDI team. Follow on LinkedIn.
THEODOROPOULOS Panos: he is an associate in the International Arbitration group of Dechert in Paris and focuses his practice on international investment arbitration, public international law and EU law. He has experience in the construction, energy, gambling and mining sectors and has advised on proceedings under the ICSID, UNCITRAL and ICC arbitration rules. He has acted for a range of clients, including States and State-owned entities, construction companies and major corporations. Prior to joining Dechert, Mr. Theodoropoulos worked at the Arbitration and Mediation Center of the World Intellectual Property Organization (WIPO) in Genevra, where he assisted in the administration of IP and IT commercial arbitrations and mediations under the WIPO Rules. Mr. Theodoropoulos is a lawyer registered with the Athens Bar, and he obtained his LL.B from the Faculty of Law of the University of Athens and his LL.M from the Graduate Institute and the University of Geneva (MIDS). Follow on LinkedIn.
TIJANI Lolade: she is an Associate in the Dispute Resolution Practice of Aluko & Oyebode specialised in resolving disputes, via arbitration and litigation in the energy and tax sectors. She is a member of the Nigerian Bar Association with about four-years' post call experience representing clients, especially multinational companies, in arbitration and litigation of disputes on an extensive range of issues, including oil and gas, taxation, company, labour law and general business advisory. She graduated from the Nigerian Law School and was called to the Nigerian bar in 2017 with First Class Honors. She is a member of the Association of Young Arbitrators, the Section of Business Law of the Nigerian Bar Association, Lagos Chamber of Commerce International Arbitration Center, Young International Arbitration Group (YIAG), LCIA London and the Young International Council for Commercial Arbitration. She was recently accepted as one of the few Nigerian delegates into the YoungICCA Mentoring Programme in February 2021. In her spare time, she enjoys reading fiction, listening to music, learning Spanish, travelling, and exploring new culture and experiences. Follow on LinkedIn.
VAN LELYVELD Leonor: she is an Associate in the Litigation & Arbitration team at Miranda & Associados, where she focuses her practice on commercial arbitration and civil and commercial litigation matters linked with disputes in Portugal, as well as the Portuguese-speaking jurisdictions Angola, Cape Verde, Mozambique and Sao Tome and Principe, across a broad range of industries. She has a law degree by the University of Lisbon School of Law and has obtained a Master's degree from the Law Faculty of the Catholic University of Portugal with a final dissertation on third-party funding. She is a founding member of PT-VYAP - Portugal Very Young Arbitration Practitioners. Follow on LinkedIn.
WINTREBERT Alexandra: she is a Senior Manager with Alvarez & Marsal Disputes and Investigations practice in Paris. Alexandra has more than seven years of experience in cross-border disputes and financial investigations. Her experience spans across expert witness engagements in connection with both High Court litigations and International Arbitrations (including investor-state and commercial arbitrations); post-acquisition disputes and investigations. Alexandra's notable recent engagements include expert witness determinations of the Covid-19 pandemic effect on the value of the business (buyer side) and the effect of the measures implemented by a business in response to the pandemic (seller side). Prior to joining A&M, Mrs Wintrebert has worked in a leading UK accounting and professional services firm in London, focusing on commercial disputes, investigations and monitoring trustee appointments for the EU Commission. Mrs Wintrebert earned a first-class Bachelor's degree in Law (LLB) and is a Member of the Association of Chartered Certified Accountants (ACCA). Alexandra is fluent in English, French, Russian and Ukrainian. Follow on LinkedIn.
SUPPORTING ORGANISATIONS
We are grateful for the support of the following organisations in designing and delivering this innovative programme: