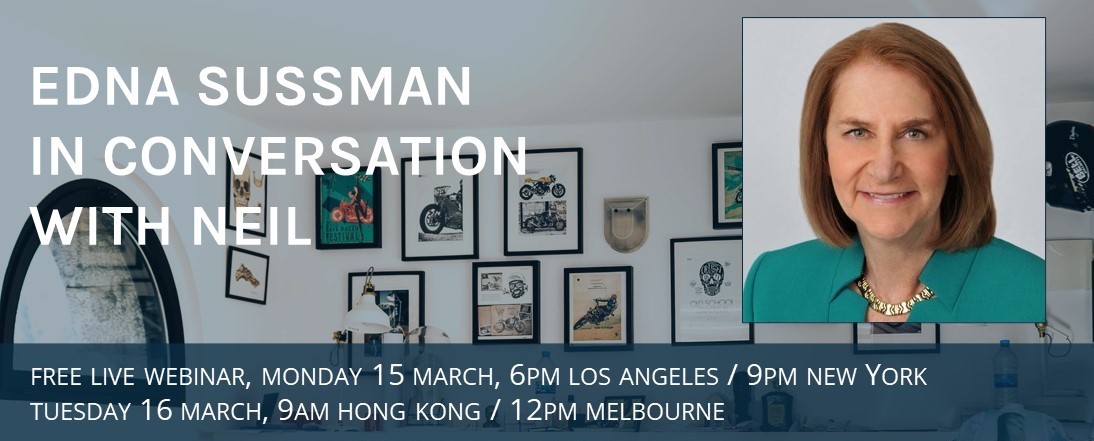 Date
16 March 2021
Expired!
Time
CET
2 h 00 min - 3 h 00 min
In conversation with Neil – Edna Sussman
Neil Kaplan and Chiann Bao hosted Edna Sussman. The recording is available here.
Edna Sussman serves full-time as an arbitrator and mediator and has been appointed as the Distinguished ADR Practitioner in Residence by the Fordham University School of Law. She started her career as an associate and litigation partner at the international law firm of White & Case. Over the past 15 years she has served as an arbitrator in well over 300 arbitrations and as a mediator in well over 200 mediations in both domestic and international complex commercial disputes.
Ms. Sussman serves on leading ADR panels around the world and has conducted arbitrations under many institutional rules and in ad hoc arbitrations. Ms. Sussman has served as one of six arbitration trainers nationwide for the American Arbitration Association's new arbitrators and for advanced training for the ICDR, as the President of the College of Commercial Arbitrators, on the board of the American Arbitration Association, as Chair of the New York International Arbitration Center and Chair of the AAA-ICDR Foundation. She has published and lectured extensively on arbitration and mediation and wins annual recognition for her work as an arbitrator and mediator in many rankings including being listed as Band 1 in Chambers Global for Arbitration, Who's Who of International Arbitration, and Mediation, Best Lawyers and Super Lawyers. Ms. Sussman was awarded the 2020 Neutral of the Year Award by the National Association of Distinguished Neutrals (NADN).

Find out more about Neil Kaplan, Chiann Bao and the In conversation with Neil series here, and browse past 'conversations' here.