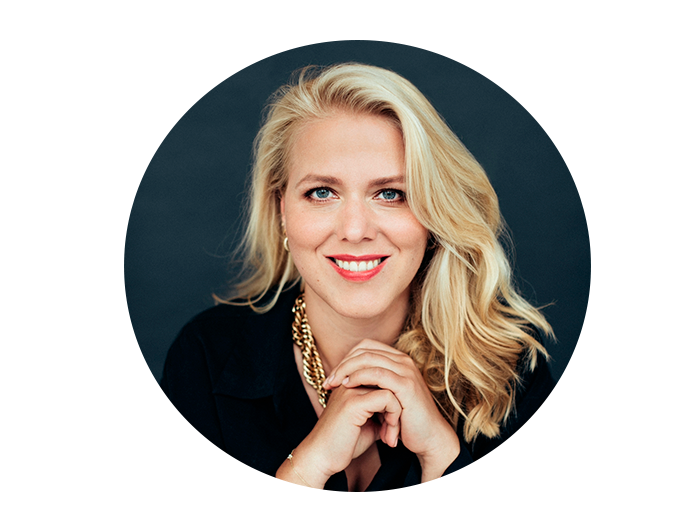 Aija Lejniece
(short bio below–follow on LinkedIn)
Published: 15 June 2022
Cite as: Aija Lejniece, Delos Tech Channel Anniversary Edition – Editor's Note, Delos Tech Channel, 15 June 2022
Tech Channel 2-Year Anniversary Edition
Intro & Contents | Find out about and sign up for the Tech Channel
GM
No, that was not a typo.  'GM' is the standard greeting amongst crypto users and stands for 'good morning'.  GM is used throughout the day, because crypto is a global community and, just like cocktail hour, it is always morning somewhere.
A blockchain-like protocol was first proposed in the 80s but really took off in 2008, when a mysterious character named Satoshi Nakamoto came onto the scene by inventing Bitcoin (BTC), a digital currency ruled by an algorithm and stored on a decentralized ledger (or – a blockchain) without the need for a central bank.  While Satoshi managed to keep their identity secret, Bitcoin and blockchain have become ubiquitous in everyday life.  Satoshi created not just a new technology, but a whole ecosystem and community that developed its own concepts and terminology.
Delos started its Tech Channel in March 2020 to help practitioners stay abreast of tech developments relevant to the practice of international arbitration and dispute resolution.  This two-year anniversary Tech Channel Episode focuses on cryptocurrencies, the Metaverse, and the legal challenges posed by blockchain technology, and aims to give readers the inside scoop on the latest in tech and arbitration.
While some fear that the rise of blockchain, smart contracts and automation may be the harbinger of the end for dispute lawyers, I am of the opposite view – technology may have evolved, but we are still the descendants of Cain and Abel – at some point, someone is going to get whacked on the head.  Just as blockchain technology has already created and continues to create new relationships, new commodities, and new financial instruments, new legal challenges and problems will continue to arise.  As service providers, lawyers (whether in private practice or dispute resolution institutions) need to keep up with an expanding economy and evolving client base to stay relevant and cater to the needs and wishes of our clientele.
I was recently part of an all-female panel on cryptocurrency disputes (#thefutureisfemale), and at the end of the session someone asked us – can you inherit a crypto wallet from a relative?  Needless to say, none of us had a straightforward answer; after all, we were there to discuss arbitration, not the laws of succession.  But to me, the question once again confirmed something that I was already sure of – that in addition to creating novel disputes, crypto and blockchain will also add a layer of complexity to the familiar.
Here are some other questions that have come up in recent crypto and blockchain events:
- Can you sue a blockchain company for the crash of its cryptocurrency?
- How do you value damages in a cryptocurrency dispute?
- Is an on-chain arbitral decision enforceable?
- Can you sue a cryptowallet provider if your NFT is stolen?
- Can you seize digital currencies and assets?
- And, most importantly, is a Metaverse marriage binding?
Blockchain technology users and providers will inevitably find themselves in situations that will require lawyers to step in and clean up the mess, and we must be at the ready.
Whether you are a seasoned LegalTech expert or just learning the lingo, this episode of the Delos Tech Channel has something for everyone:
Happy reading, and –
Let's go! 🚀
Aija Lejniece is an independent counsel and arbitrator based in Paris. Aija has over a decade of experience in public international law, international investment and commercial arbitration, including from her previous roles at Latham & Watkins LLP and Cleary Gottlieb Steen & Hamilton LLP. She has represented clients in high-stakes international disputes across a broad range of jurisdictions and business sectors. Since going solo, she has also branched out into crypto disputes. Most notably, Aija recently advised traders against the world's largest cryptocurrency exchange for losses suffered as a result of the platform's failure. In her free time, Aija enjoys playing polo and reading the New Yorker. Follow on LinkedIn.
Please note that the opinions and views expressed in or through this article are personal to the author(s). They do not reflect the opinions or views of any law firms, organizations, or other entities with which the author(s) is (are) affiliated.