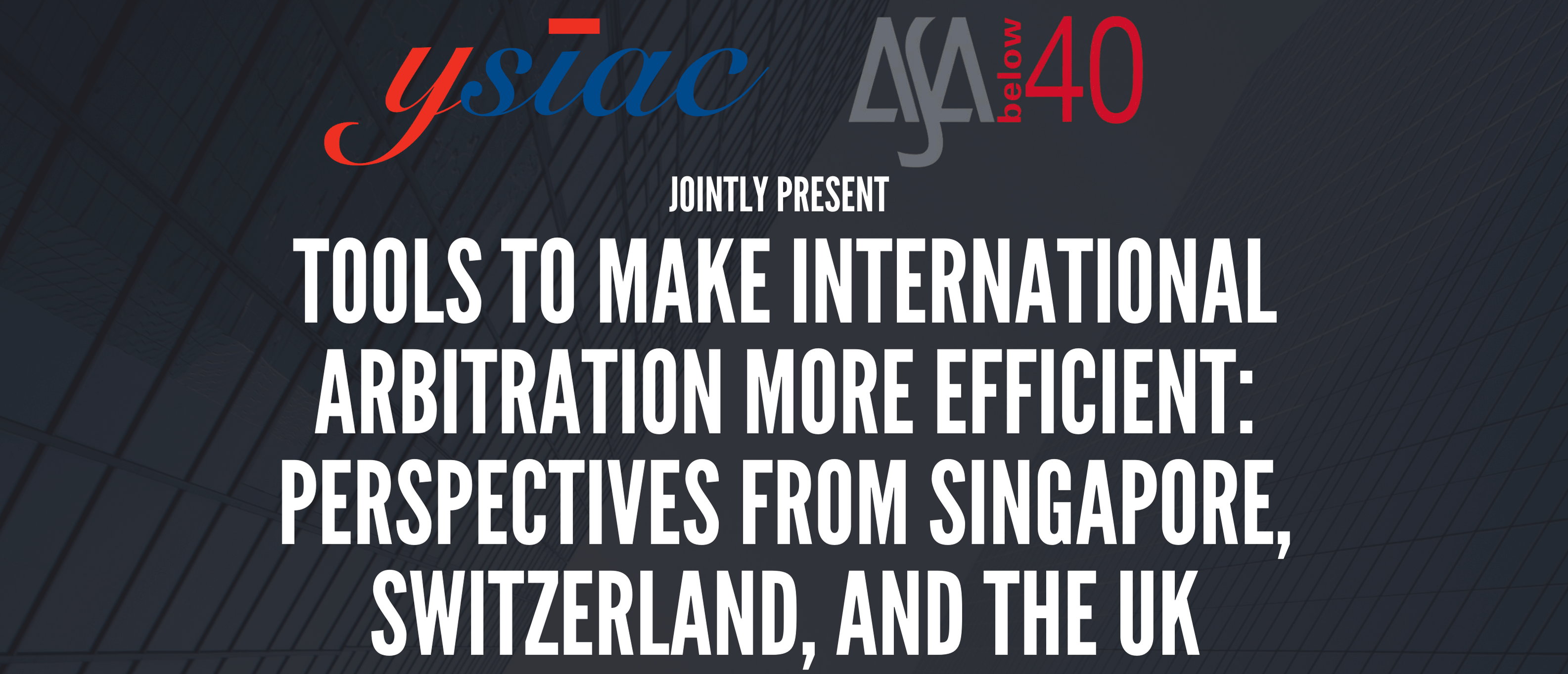 Date
25 June 2021
Expired!
Time
CEST
12 h 00 min - 13 h 30 min
YSIAC-ASAb40 Webinar: Tools to Make International Arbitration More Efficient: Perspectives from Singapore, Switzerland, and the UK
Singapore, Switzerland and the UK are among the world's preferred jurisdictions for arbitration. Join us for a comparative discussion on tools that make arbitration in these jurisdictions attractive. From early dismissal procedure to the tribunal acting as settlement facilitator, Kaplan opening and other (eponymous) tools, practitioners from the three jurisdictions will discuss the pros and cons of the different approaches. The webinar will be followed by a networking session. 
Join SIAC for the above event on 25 June at 12pm CEST/ 6pm SGT. Register here.