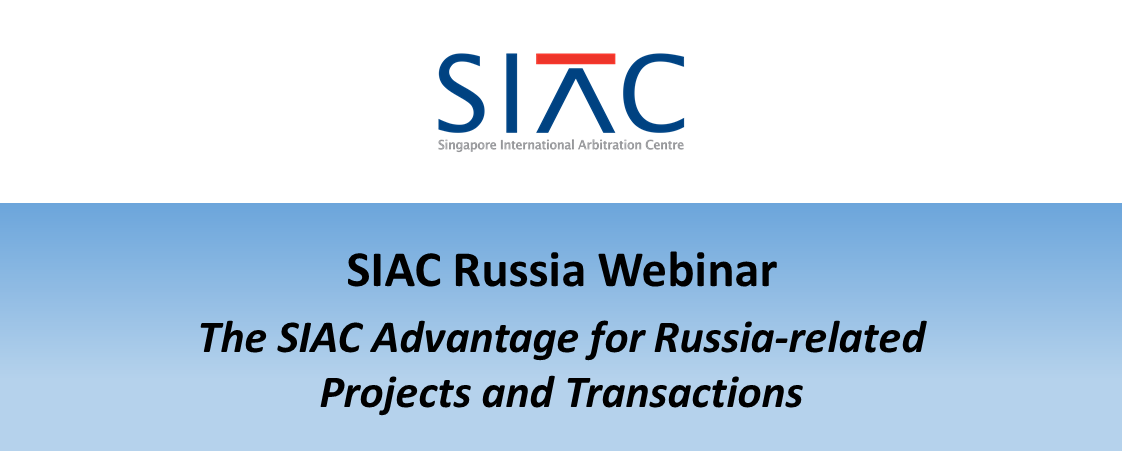 Date
06 August 2021
Expired!
Time
CEST
10 h 00 min - 11 h 15 min
SIAC Russia Webinar: The SIAC Advantage for Russia-related Projects and Transactions
SIAC is now one of the few leading international arbitral institutions that are registered as a permanent arbitral institution (PAI) under Russia's Federal Law on Arbitration. As a PAI, SIAC is authorised to administer international commercial arbitrations for Russia-seated arbitrations, further enhancing benefits to parties who choose to resolve their Russia-related international disputes at SIAC.
This webinar provides a useful introduction to SIAC's rules and case administration, and the advantages for users in Russia-related cases, as compared with other major international arbitral institutions.
Join us for an insightful session with a panel of leading practitioners and arbitrators, who will share their perspectives on the advantages of arbitrating Russia-related commercial disputes at SIAC, including the significance of SIAC's PAI status.
Join SIAC for the above event on 6 August at 10am CEST/ 4pm SGT. Register here.