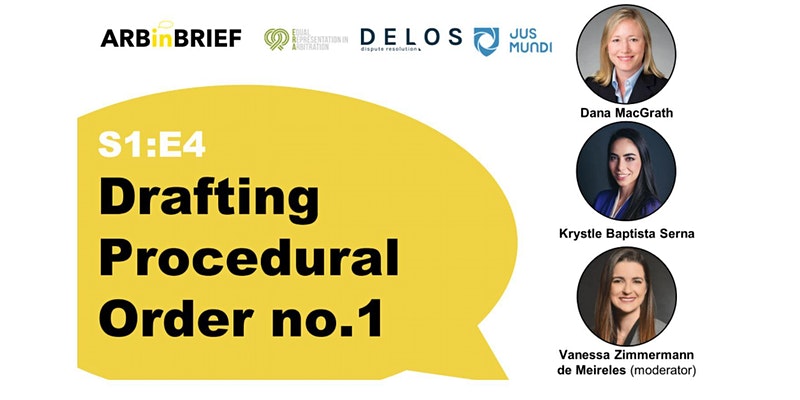 Date
24 November 2021
Expired!
Time
15 h 00 min - 16 h 30 min
S01E04 – Drafting Procedural Order No.1
Following ARBinBRIEF's third episode on case management conferences, the fourth ARBinBRIEF episode will focus on drafting the Procedural Order No. 1 and its challenges. In this episode, Krystle Baptista will be interviewed by Dana MacGrath and Vanessa Zimmermann de Meireles will be moderating. Join us for this event on Wednesday 24 November 2021 at 3pm CET.
Find out more and register here.