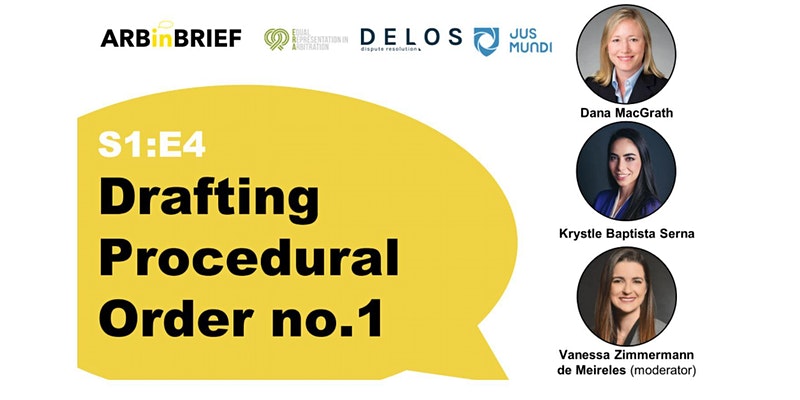 Date
24 November 2021
Expired!
Time
15 h 00 min - 16 h 30 min
S01E04 – Drafting Procedural Order No.1
Following ARBinBRIEF's third episode on case management conferences, the fourth ARBinBRIEF episode focused on drafting the Procedural Order No. 1 and its challenges. In this episode, Krystle Baptista was interviewed by Dana MacGrath and Vanessa Zimmermann de Meireles was moderating. This event took place on Wednesday 24 November 2021.