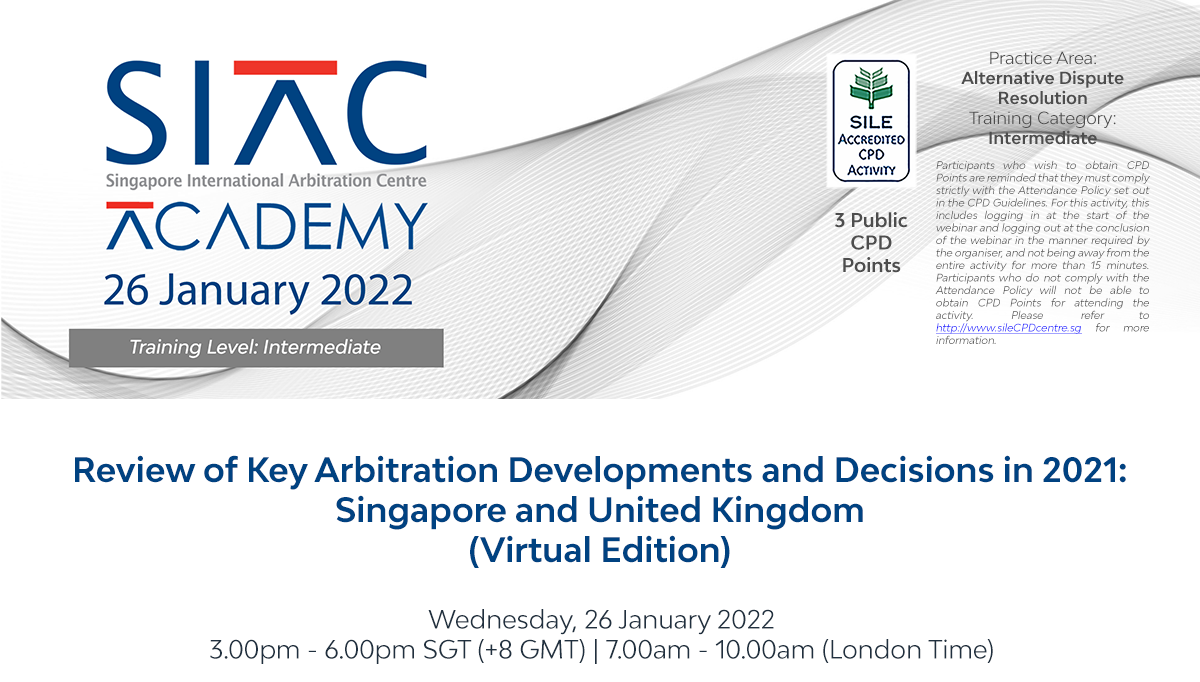 Time
Timings in SGT
15 h 00 min - 18 h 00 min
Review of Key Arbitration Developments and Decisions in 2021: Singapore and United Kingdom (Virtual Edition)
Singapore and London are leading arbitral seats, and parties often stipulate either jurisdiction as the "seat of arbitration" even in cases that have no connection to Singapore or London.
At the start of a brand new year, this seminar will offer participants an opportunity to take a deep dive into the key developments in international arbitration in Singapore and the United Kingdom in 2021. In the course of this seminar, the lecturers will review noteworthy court decisions on arbitration emanating from the Singapore and English courts in 2021, as well as conduct a comparative analysis of the current issues and emerging trends from these two jurisdictions. Join us for this seminar on 26 January at 8am CET.
Find out more and register here.