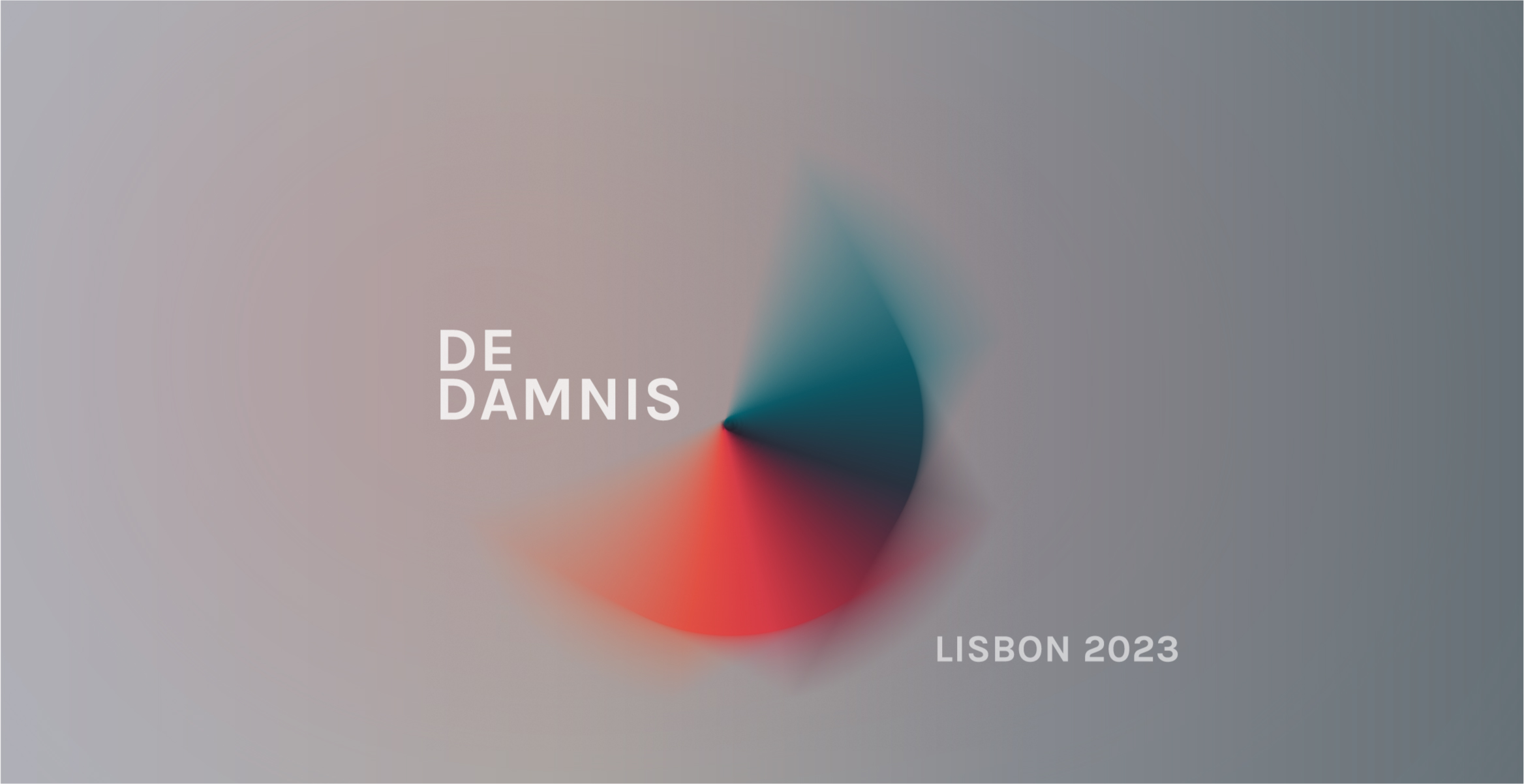 Date
13 April 2023
Expired!
Time
10 h 30 min - 12 h 45 min
DE DAMNIS: LISBON 2023
This high-profile event on damages took place on Thursday 13 April in person in Lisbon and online, followed by a lunch for in-person attendees and online networking for remote attendees:
10.00am: Welcome coffee
10.30am: Delos De Damnis: the 5Ws (and 1H)
With Roula Harfouche (HKA, London), Reza Mohtashami KC (Three Crowns, London), James Nicholson (FTI Consulting, Singapore) and Hafez Virjee (Delos, Paris)
11.00am: The De Damnis Lecture
By Mark W. Friedman (Debevoise & Plimpton, New York)
11.40am: The De Damnis Debate – Motion: "This House believes that hindsight should be a key consideration in the assessment of damages"
Jury: Sofia Martins (Miranda, Lisbon) chairing, Graham Coop (Pinsent Masons, London) and David Walker (Deminor, London)
Debaters: Penny Madden KC (Gibson Dunn & Crutcher, London) and Chris Osborne (Osborne Partners, London) vs. Noah Rubins KC (Freshfields Bruckhaus Deringer, Paris) and Colin Johnson (HKA, London)
12.45pm: lunch until 2.30pm / online networking until 1.30pm
The event will be MC'ed by Pacôme Ziegler (Delaloa, Lisbon) and take part in conjunction with the IBA Arbitration Day on Friday 14 April 2023.
See below for short bios of the speakers. The event will take place at Suspenso, and you can find direction to the venue here.

ABOUT THE SPEAKERS
Graham Coop co-leads the Investor-State Dispute Settlement and Public International Law team at Pinsent Masons. He has 33 years of experience in advising and representing governments, international organisations and private clients on a wide range of international disputes and major international projects. He also advises sovereign clients on jurisdictional immunities issues under public international law, including in the context of judicial proceedings before European courts. His wide experience in oil, gas, electricity, water, renewable energy and infrastructure covers contentious matters, public international law, competition and regulatory issues, major projects (including finance issues), joint ventures, and supply, transport and regasification agreements, with a particular focus on economic aspects and quantum. He also has significant experience in the banking sector and recently successfully defended a central European State against five investment arbitration claims brought by banks in relation to consumer protection legislation, obtaining an extremely favourable settlement in (to date) three of the five claims. Although Graham has spent the majority of his career in private practice, he served for several years as General Counsel to the Energy Charter Secretariat, a Brussels-based international organisation constituted under the Energy Charter Treaty. He was also seconded from private practice to lead the 5-lawyer International Transport and Supply Contracts Division of the Legal Service of Gaz de France. Graham has been recognised on numerous occasions as a leading energy public international lawyer by the Corporate International Global Awards, the Annual Global Expert Awards and the Lawyer Network Annual Awards.
Mark W. Friedman is a litigation partner, Co-Chair of the Debevoise & Plimpton's International Dispute Resolution Group and a member of the Special Situations team. His practice concentrates on international arbitration and litigation, and he also has broad experience in civil and criminal matters. Mr. Friedman has represented clients in a wide variety of complex commercial and Investor-State disputes across many industry sectors, including energy, mining, finance, insurance, construction, shareholder relationships, joint ventures, media, telecommunications and manufacturing. He has acted as counsel or arbitrator in disputes under the rules of the ICC, LCIA, AAA, ICDR, CPR, UNCITRAL and ICSID. Among other leadership positions, Mr. Friedman is a former Vice President of the ICC Court of Arbitration and is a former Chair of the International Bar Association's Arbitration Committee. He was previously a member of the court of the London Court of International Arbitration, Vice-Chair of the International Dispute Resolution Committee of the International Section of the American Bar Association and co-rapporteur of the International Law Association's Commercial Arbitration Committee. Mr. Friedman is a member of the editorial board of Dispute Resolution International. Mr. Friedman regularly speaks and publishes on international arbitration topics.
Roula Harfouche is a Partner with HKA in London. She specialises in the assessment of damages and complex valuation issues in litigation and international arbitration contexts. She is experienced in matters involving breaches of contract, investment treaty claims, transaction-related disputes and intellectual property infringements. She has been valuing companies, listed and unlisted securities, and intellectual property rights in commercial and contentious contexts since 2000, and has provided valuation or damages assessment services in over 80 disputes. Roula is recognised among the leading expert witnesses worldwide by Who's Who Legal in the Thought Leaders Global Elite list, in Arbitration, for the quantum of damages and in forensic accounting. Roula has testified in English and French, and has worked on matters before the UK High Court, Family Division, and Patents Court, and the Singapore International Commercial Court, as well as the LCIA, ICC, SCC, HKIAC, PCA, CRCICA, SCAI, and ICSID, and in mediation.
Colin Johnson is a partner in HKA's fast growing Forensic Accounting and Commercial Damages (FACD) team based in London. Colin's career to date has seen him undertake roles as a project finance lawyer and consultant, a project developer and a project investor in emerging markets. He now applies this extensive project investment experience in his forensic work when acting as expert witness, valuer and advisor. Recognised by Who's Who Legal as a Global Leader, he has acted as expert witness on behalf of national governments, large companies, and entrepreneurs in international arbitrations and litigation on cases ranging up to US$50bn+ in claim value. His experience also extends to analysing, negotiating, and managing major projects (particularly energy related), having worked in Europe, North America, Latin America, Africa, the Middle East, and Asia.
Penny Madden KC is an English qualified King's Counsel and serves as Co-Partner-in-Charge of the London office of Gibson, Dunn & Crutcher and is Co-chair of the International Arbitration Group globally. She has a wide range of experience in all key aspects of international arbitration with particular expertise in shareholder, telecommunications, SPA, energy, international trade and insurance disputes. In addition to representing clients as counsel and advocate, Ms. Madden regularly sits as an arbitrator. Ms. Madden also has significant experience in high court litigation, enforcement proceedings and regulatory investigations, and frequently advises European companies registered in the United Kingdom and/or the United States on complex multi-jurisdictional regulatory enforcement issues.
Sofia Martins heads the disputes practice at Miranda & Associados. Sofia sits on the board of the Portuguese Arbitration Association since 2014. She has also been an officer of the IBA Arbitration Committee and co-editor of the IBA International Arbitration Guide since March 2017 and is a member of the ICC Arbitration and ADR Committee. In July 2020 she was appointed to chair the board of the arbitration Center of Concórdia. Previously she was one of the co-chairs for CEA-40 and APASub40, having also sat on the board of the Arbitration Centre of the Portuguese Chamber of Commerce and Industry (2012 – 2019). Sofia represents clients in a wide range of civil, commercial and investment disputes, ranging from construction to energy, in Portugal and abroad, also acting as arbitrator, both in domestic and international disputes.
Reza Mohtashami KC is a partner in the London office of Three Crowns. He has represented clients as counsel and advocate in more than 80 arbitrations conducted under a variety of arbitration rules in many different jurisdictions. Reza has particular expertise in disputes arising in emerging markets with a focus on the telecoms, energy and infrastructure sectors. Prior to Three Crowns he worked in the arbitration practice of a leading international arbitration firm where he established and led the firm's global arbitration practice in the Middle East. Reza is a Vice-Chair of the IBA Arbitration Committee, trustee of the DIFC-LCIA Arbitration Centre, a trustee of the BCDR-AAA, and editorial board member of the ICC Dispute Resolution Bulletin and Global Arbitration Review. He is the immediate past president of the LCIA Arab Users' Council. Reza is a qualified English solicitor-advocate and was appointed Queen's Counsel in recognition of his advocacy skills in 2018. He is recognised as a Thought Leader in arbitration by Who Who's Legal with Chambers and Partners describing him as "very capable, intelligent and hard-working" and the "real deal." He speaks English, French and Farsi.
James Nicholson is a highly sought-after expert witness on the quantification of losses in litigation and international arbitration, and leads FTI Consulting's Asia Economic and Financial Consulting team from his base in Singapore. James Nicholson has 25+ years' experience as a consultant on matters of finance, strategy, and economics. Since 2005, his work has primarily involved issues of the identification and valuation of lost profits, and the valuation of businesses, financial assets including shareholdings, and other assets, and of wasted costs. He has testified 45+ times before the High Court of England and Wales, the Grand Court of the Cayman Islands, the Singapore High Court, the Singapore International Commercial Court, and commercial and investment treaty tribunals. James is a member of the Executive Committee of the Foundation for International Arbitration Advocacy (FIAA), and from 2014 to 2021 was President of the Standing Committee of the ICC's International Centre for ADR, which advises the Centre in the application of the ICC's Expert Rules. Since 2015, James has been identified by Who's Who Legal as one of the five-ten 'Most Highly Regarded Individuals' and 'Global Elite Thought Leaders' in Europe and latterly Asia in its listings of the leading expert witnesses active in international arbitration. Before relocating to Singapore in 2019, James founded and led for 12 years FTI's 20-strong Paris disputes team. James is a CFA Charterholder and was awarded a Fulbright Scholarship to study for a Master in Public Policy degree at the Harvard Kennedy School. James was awarded first class honours in his BA from Oxford University in Philosophy, Politics and Economics.
Chris Osborne is the Managing Director at Osborne Partners, based in London. Prior to founding Osborne Partners, Chris was the global head of FTI Consulting's Economic Consulting segment. Chris has more than 35 years' experience in bringing economic and financial analysis to complex commercial and regulatory disputes and has been involved in more than 200 cases of litigation and arbitration, across multiple industry sectors. He has also worked on regulatory issues in the electricity, gas, media, post, rail, telecoms, and water sectors, working for regulators, incumbents and new market entrants, in the UK and more widely in Europe. He has a BSc in Civil Engineering and an MSc in Economics; and is also a Chartered Accountant. Chris has been prominently featured in the Who's Who Legal listings in his field since their inception.
Noah Rubins KC heads the international arbitration practice group at Freshfields Bruckhaus Deringer Paris as well as the global CIS/Russia dispute resolution practice group. A US- and English-qualified, Russian-speaking lawyer, he has represented clients in nearly 100 arbitrations under ICSID, ICSID additional facility, ICC, AAA, SCC, VIAC, LCIA, ICAC, and UNCITRAL rules, including some 30 investment treaty disputes. He specialises in construction and energy disputes, particularly upstream, pursuant to contracts and under the auspices of bilateral investment treaties. Noah has practiced law in New York, Washington, Houston and Istanbul, and has also served as arbitrator in over 40 cases under ICC, LCIA, SCC, ICSID, VIAC, ICAC and UNCITRAL rules. He speaks English, French and Russian fluently, and has a working knowledge of Spanish and Hebrew.
Hafez Virjee is the President and a co-Founder of Delos. Hafez also serves as an independent arbitrator at Virjee Arbitration. He previously acted mainly as counsel. His clients have spanned the range of listed companies, private equity firms, tech start-ups, industrial concerns, State entities and treaty organisations, in disputes across a wide range of sectors and relationships, including shareholder agreements, joint-ventures, agency, M&A, telecommunications, tech, energy, pharmaceutical, construction and defence. Hafez is a solicitor of England & Wales and also qualified in France. He was previously at Dechert in Paris (with a secondment to Dubai in 2015) and prior to that at Freshfields Bruckhaus Deringer in London. He co-edits the Delos Guide to Arbitration Places (GAP) and regularly writes and speaks on international arbitration and legal risk management. He holds degrees from the University of Cambridge (M.A.), the Université Paris II – Panthéon-Assas (Maîtrise) and the University of California – Berkeley (LL.M.). He is listed among the Future Leaders of Arbitration by Who's Who Legal.
David Walker is Senior Legal Counsel at the London office of Deminor. David has broad litigation funding experience and a background in international arbitration. He was previously an Investment Manager at Augusta Ventures, and he was named as a Thought Leader in Who's Who Legal Third-Party Funding 2020. David is a qualified solicitor in England & Wales and has particular expertise in international commercial and investment treaty arbitration having worked in the arbitration team at Arnold & Porter and helped in the expansion of the arbitration function at Withers. David also brings broad strategic commercial litigation expertise to the team. David specialises in funding opportunities in international arbitration and complex commercial litigation, with a focus on the UK market.
Pacôme Ziegler is the founding partner of Delaloa, an arbitration boutique with a particular focus on Portugal and Portuguese-speaking countries. He has been representing States and private entities in a broad range of commercial and investment disputes for over a decade. He has worked under the rules of various institutions – particularly those of the ICC, LCIA, ICSID and Commercial Arbitration Centre of the Portuguese Chamber of Commerce and Industry (CAC-CCIP) – as well as in ad hoc arbitrations. He also sits as an arbitrator. Prior to founding Delaloa, Pacôme worked at Dechert (Paris) LLP and PLMJ Advogados in Lisbon. Peers and clients say Pacôme is "One of the best of his generation […] very diligent and precise as well as having a solid knowledge of the subject […] a very proactive lawyer with excellent strategy and creativity [and that he] has a deep understanding of Portuguese culture and legal framework". (Who's Who Legal – Future Leaders in Arbitration 2021). Pacôme is a native French speaker and speaks fluent Portuguese, English and Spanish. He has handled arbitration cases conducted in all four languages.