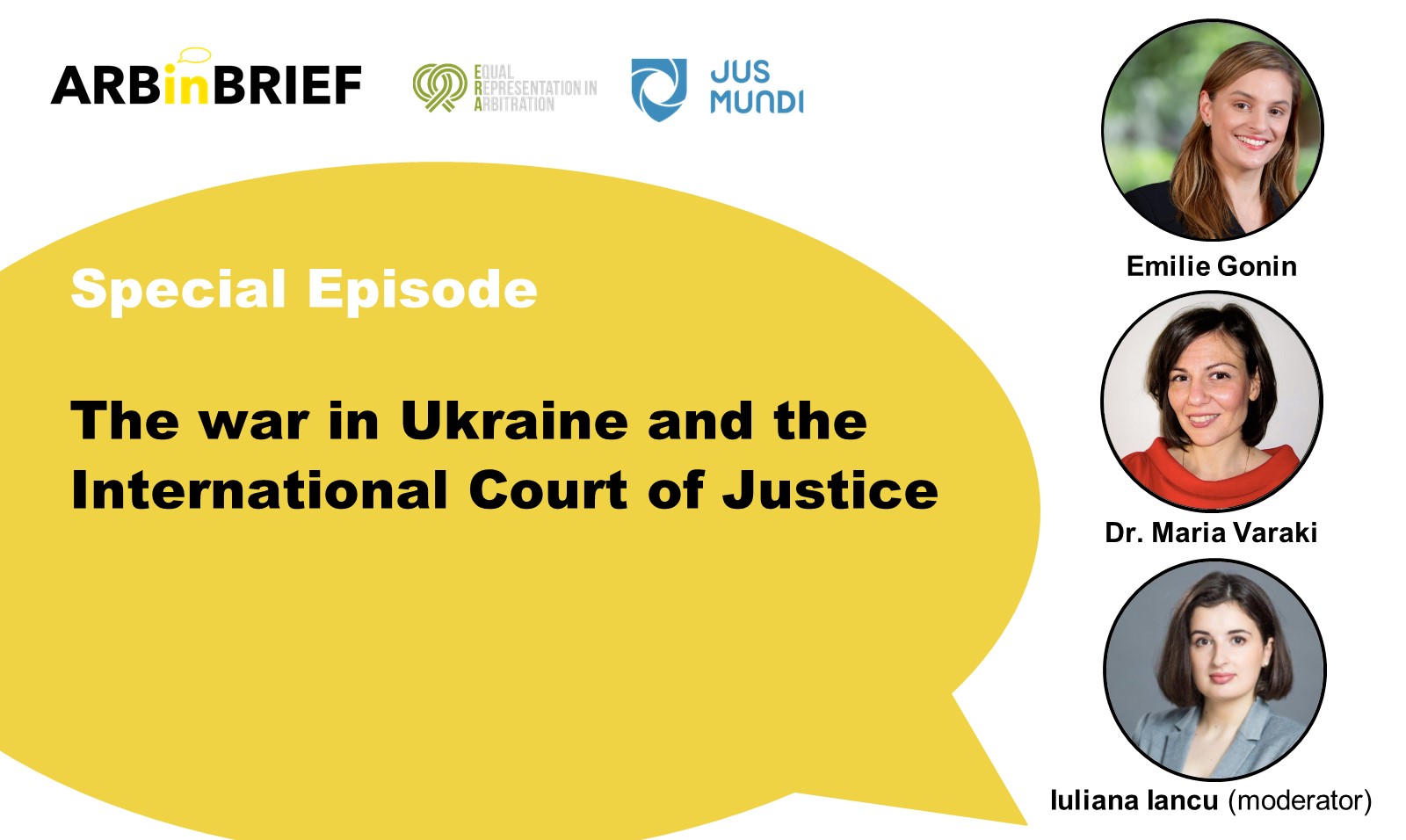 Date
29 April 2022
Expired!
Time
15 h 00 min - 15 h 30 min
ARBinBRIEF Special Episode – The War in Ukraine and the International Court of Justice
ARBinBRIEF presented a special episode dedicated to the war in Ukraine and the proceedings commenced by 𝗨𝗸𝗿𝗮𝗶𝗻𝗲 against the Russian Federation at the 𝗜𝗻𝘁𝗲𝗿𝗻𝗮𝘁𝗶𝗼𝗻𝗮𝗹 𝗖𝗼𝘂𝗿𝘁 𝗼𝗳 𝗝𝘂𝘀𝘁𝗶𝗰𝗲 under the Convention on the Prevention and Punishment of the Crime of Genocide.
 
We were honored to have public international law specialists Emilie Gonin and Dr maria varaki discuss the legal questions raised in these proceedings in a 30-minute live episode which took place on 𝟮𝟵 𝗔𝗽𝗿𝗶l 2022. This episode was not be recorded.
This special episode was in collaboration with: Jus Mundi, Equal Representation in Arbitration Pledge and United for Ukraine.
 
ARBinBRIEF Founding members: Elizabeth Chan (陳曉彤), Nata Ghibradze, Dr. Nadja Harraschain, Olga Hamama, Emily Hay, Iuliana Iancu, Ibukunoluwa Owa, Dara Sahab, Olga Sendetska, Mrinalini Singh and Vanessa Zimmermann de Meireles.