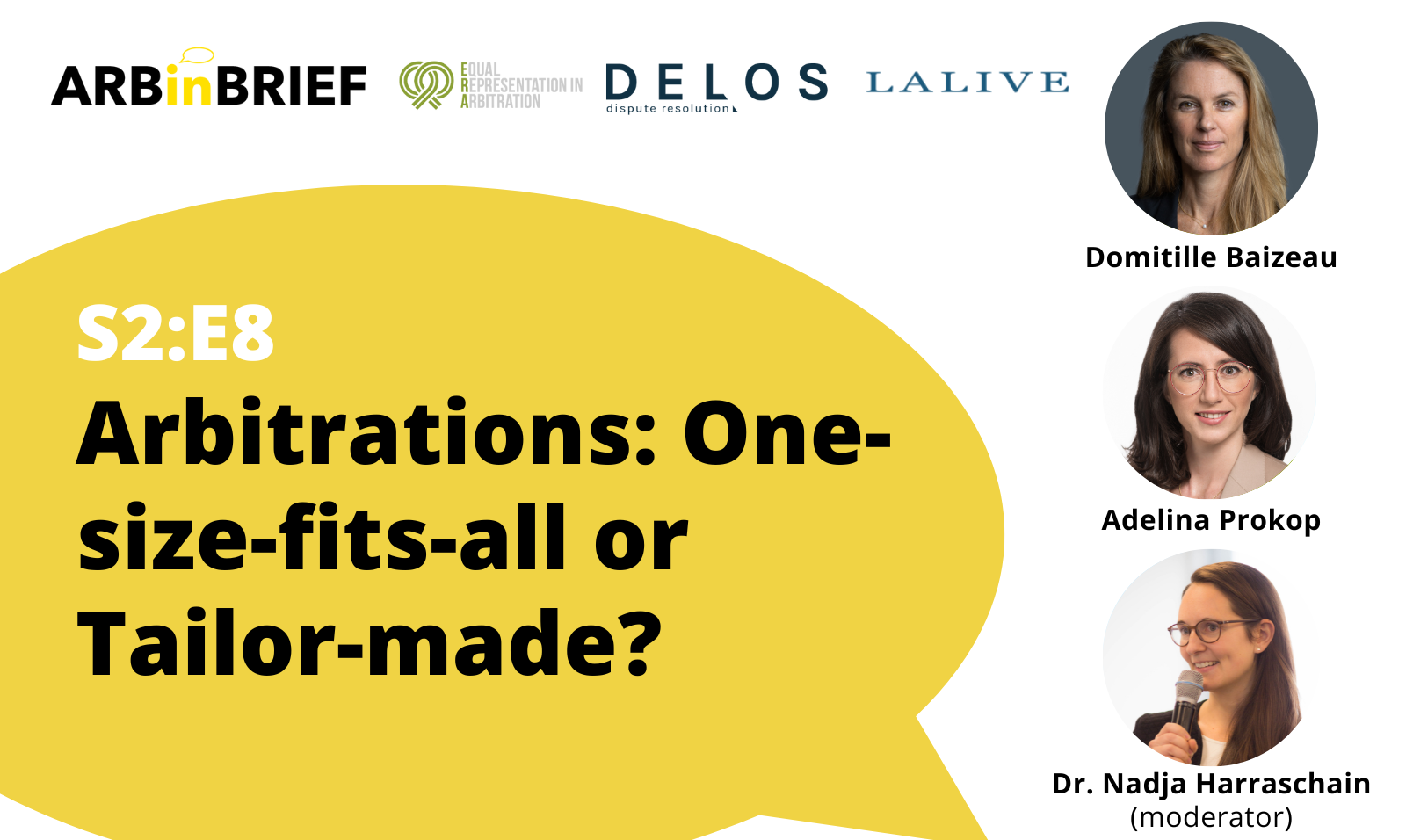 Date
08 February 2023
Expired!
Time
15 h 00 min - 15 h 30 min
ARBinBRIEF – S02E08: Arbitrations: One-size-fits-all or Tailor-made?
Tune into ARBinBRIEF Season 2 Episode 8 on Wednesday 8 February 2023 at 3pm CET to hear Domitille Baizeau and Adelina Prokop will share their views on best practice approach to the conduct of arbitrations, i.e. whether all arbitrations should be conducted in an identical manner or conducted in a manner that is suited and specific to each case. The event will be moderated by Dr Nadja Harraschain.
Register here.