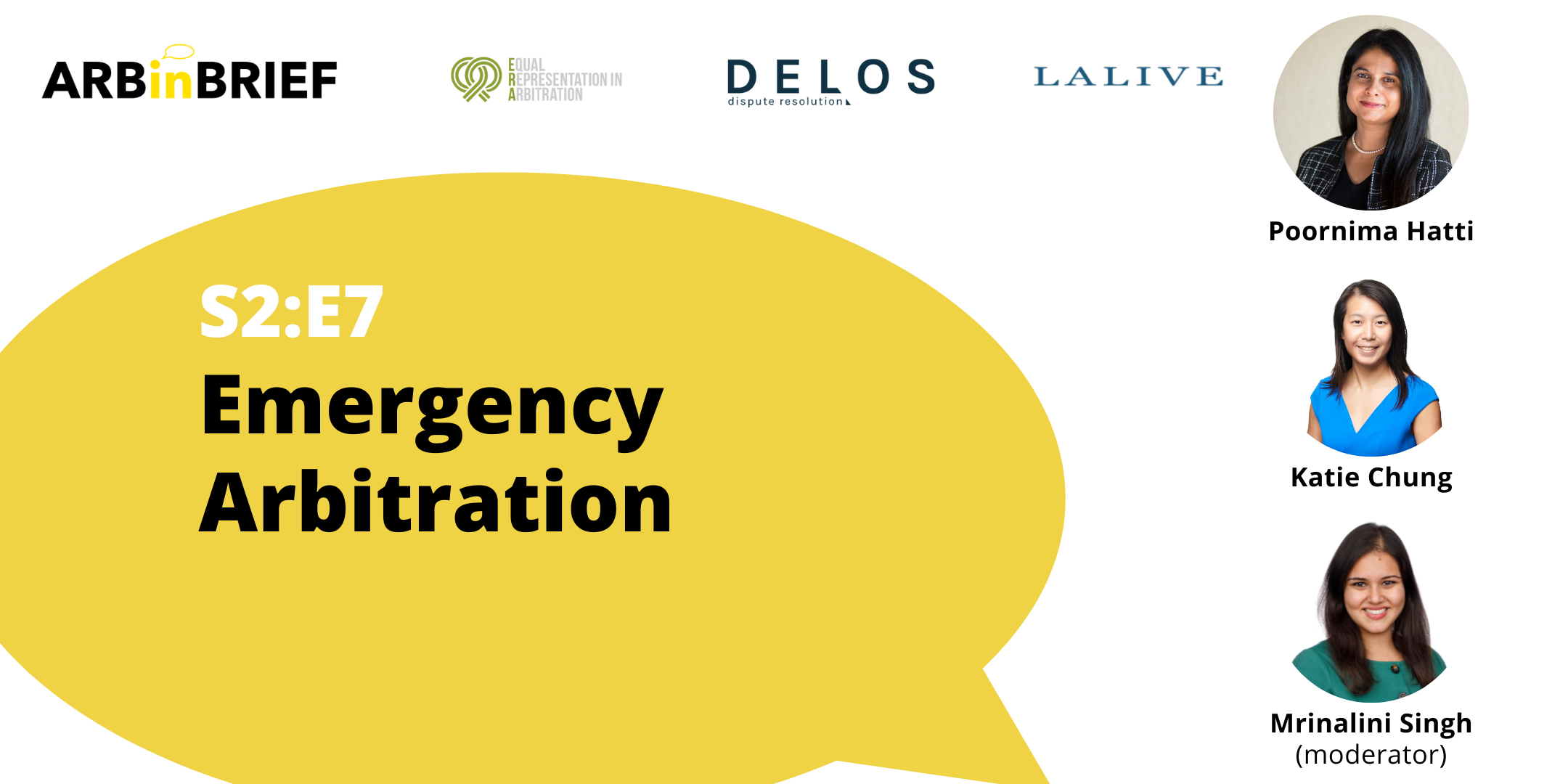 Date
25 January 2023
Expired!
Time
12 h 00 min - 12 h 30 min
ARBinBRIEF – S02E07: Emergency Arbitration
Emergency Arbitration: when can you use it, what for, what if you are successful – and what happens to the rest of the arbitration?
Tune into ARBinBRIEF Season 2 Episode 7 on Wednesday 25 January 2023 at 12 noon CET / 4.30 pm IST / 7pm SGT to hear Poornima Hatti and Katie Chung share their thoughts on Emergency Arbitration, with Mrinalini Singh moderating.

Register here.