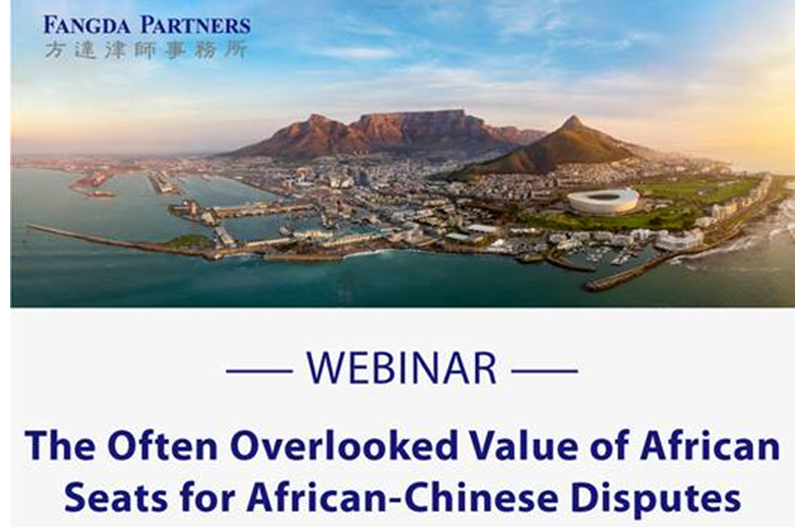 Date
12 March 2021
Expired!
Time
CET
10 h 00 min - 11 h 30 min
The Often Overlooked Value of African Seats for African-Chinese Disputes
African seats for Chinese-African disputes have been unfairly overlooked. The critics lament the perceived flaws of the African arbitration infrastructure, the inexperienced judiciary, and the low enforcement rate, amongst other disadvantages. The proponents suggest that, with the respondents' assets located predominantly in Africa, and with the contested projects located in Africa as well – selecting an African seat would make enforcement more straightforward and the conduct of the arbitration more predictable.
Fangda Partners joined forces with Delos Dispute Resolution and Asafo & Co. to host an interactive roundtable on the value of African seats for African-Chinese disputes. The virtual roundtable featured Tunde Fagbohunlu SAN, Julia (Zhang) Le Roux, Michael Tam and Peter Po Kwong Yuen. It was moderated by Andrew Skudder, a partner heading Fangda Partners' presence in Mauritius, and by Thomas Granier, a counsel at Asafo & Co. in Paris.
The event took place on Friday 12 March 2021 at 10am Paris / 5pm Shanghai – Singapore. The recording can be find here.