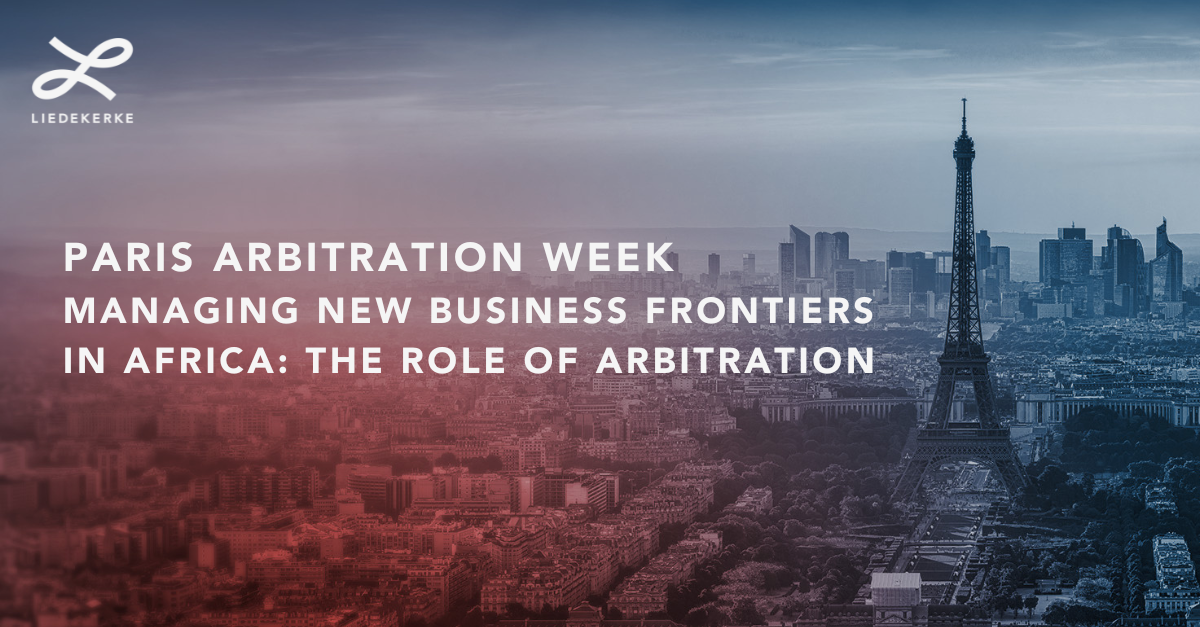 Date
28 March 2023
Expired!
Time
10 h 30 min - 12 h 30 min
Managing New Business Frontiers in Africa: The Role of Arbitration
Dear Colleagues and Friends,
Liedekerke's International Arbitration practice is thrilled to invite you to its first event organized in Paris on 28 March 2023, as part of the Paris Arbitration Week.
In this event, a panel composed of arbitration practitioners will discuss the role that arbitration can play in providing stability and security to new business endeavours in Africa. The African continent has been drawing fast growing international attention from foreign companies operating in all industries. Penetrating a foreign market, however, presents considerable challenges. By way of a lively and dynamic debate, the panellists will share their knowledge and experiences of entering the market of various countries in Africa and provide their insights on how the arbitration community can do better when assisting their clients with new business ventures.
The panel will feature
Diamana Diawara, ICC Director for Africa at the ICC International Court of Arbitration
Karim Zein, Legal Counsel at Consolidated Contractors Company
Alma Forgó, Head of Litigation and Arbitration at Airbus SAS
Erik Christiaen, Head of Legal at ENGIE Energy Access
Bruno Hardy, Counsel in Liedekerke's International Arbitration practice
The debate will be moderated by Aimery de Schoutheete, partner in Liedekerke's International Arbitration practice and founder of the Kinshasa (DRC) and Kigali (Rwanda) offices of the Firm. Gabriele Ruscalla, Senior Associate, will deliver the closing remarks.
At the end of the event, a light refreshment will be served.
We look forward to seeing you in Paris !
Register here.