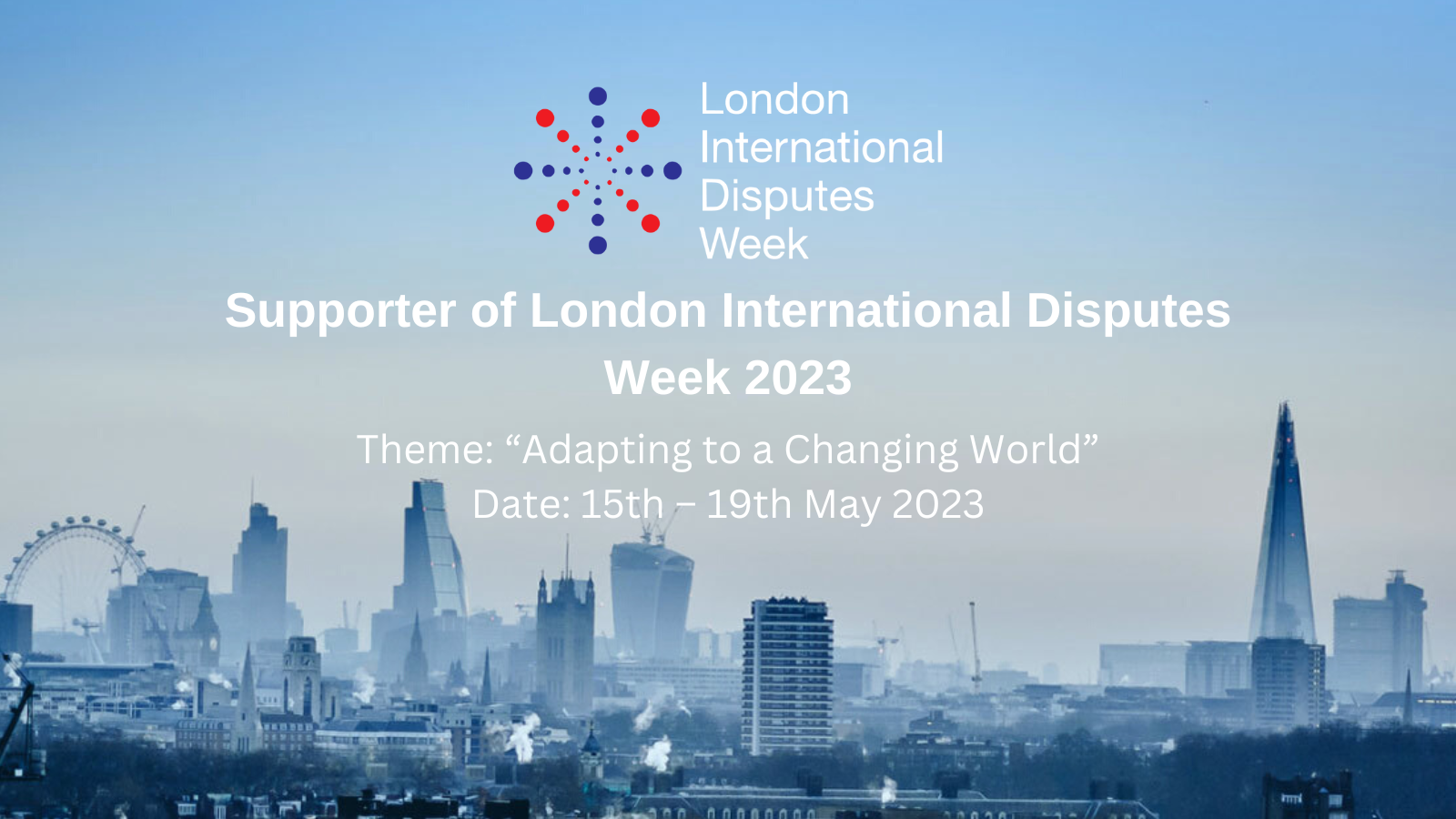 Date
15 - 19 May 2023
Expired!
London International Disputes Week 2023
We are proud supporters of London International Disputes Week (LIDW).
LIDW recently launched its 2023 conference, due to take place from Monday 15 to Friday 19 May, with registration open now. The conference will capture the central issues which matter most to disputes professionals, both those who work in private practice and in-house, around the globe.
LIDW23 will explore how disputes professionals are adapting to a changing world through its series of keynote lectures, panel discussions and networking opportunities. The opening day of LIDW will be marked with an evening reception at the Royal Courts of Justice in aid of the National Pro Bono Centre. The programme also features an International Arbitration Day, a core conference, the GAR Gala Dinner and Young and Young at Heart featuring Law Rocks.
Topics on the agenda, so far, include:
The evolving role of the in-house disputes lawyer: what are the priorities, and what does it mean for private practice?
Looking to the future: how will the metaverse and AI change practice?
Navigating the maze: cross-border data and disclosure challenges.
As the world changes: the role of the judiciary, in their words (in partnership with the Standing International Forum of Commercial Courts (SIFoCC)).
LIDW's reputation as a leading international disputes week has been cemented with the announcement of the first of two keynote speakers. The Rt Hon. Lord Neuberger of Abbotsbury, former President of the Supreme Court of England and Wales, will address delegates on Tuesday 16th May during the Main Conference Day at the prestigious 8 Northumberland Avenue in Westminster, London.
We'd be delighted to see colleagues from [NAME OF ORGANISATION] in attendance, either in person or online, at this conference. Further announcements, including a second keynote speaker, are expected in the coming weeks.
Register here, and follow LIDW on LinkedIn and Twitter for further updates.