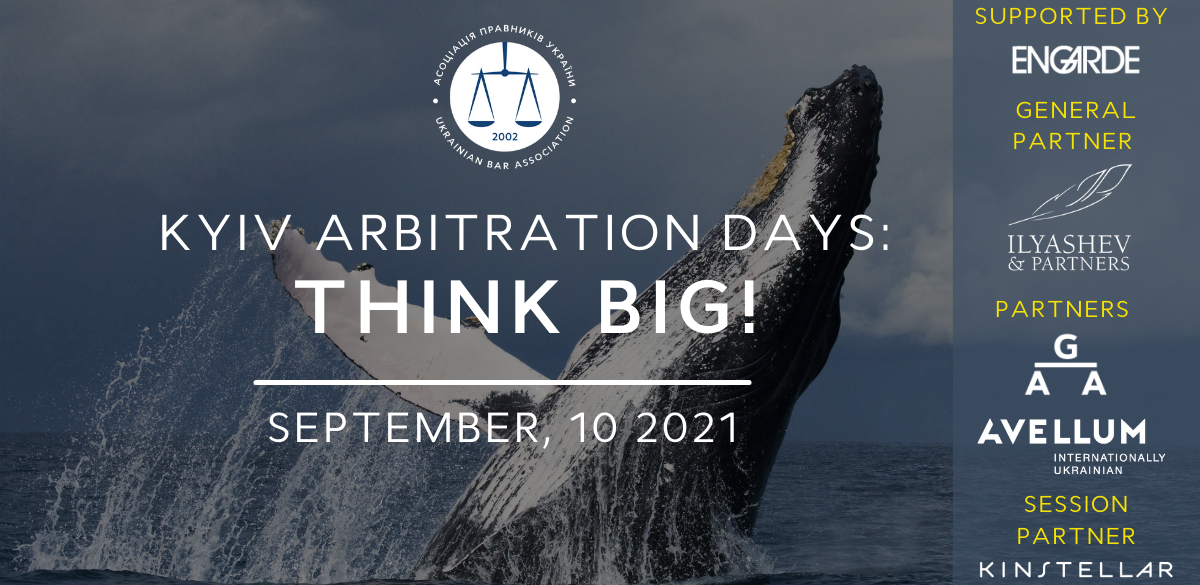 Date
10 September 2021
Expired!
Time
CEST
14 h 00 min - 18 h 20 min
Kyiv Arbitration Days: Think Big!
We would like to share information about the International Conference "KYIV ARBITRATION DAYS 2021: Think Big!" taking place online on September, 10.
This conference is a "must attend" for arbitration professionals who want to keep up to date on the latest trends in arbitration community.
This year program includes:
Arbitrator's headaches
Badly pleaded cases – what arbitrators should do and what they can't do?
Due process paranoia or how to devalue arbitration?
Increasing over-reliance on experts?
The role of Psychology in International Arbitration
"Witness testimony is the best! – A fatal error?"
The art of settlement
Psychology of decision-making process
Novel Approaches to Expert Testimony
Among speakers and moderators:
Olexander Martinenko, Partner at Kinstellar (Ukraine)
Dr Markus Schifferl, Partner at bpv Hügel (Austria)
Shai Wade, Partner at Stephenson Harwood LLP (UK)
Markian Malskyy, Partner at Arzinger (Ukraine)
Bernard Hanotiau, Partner at Hanotiau & van den Berg (Belgium)
Manuel A. Abdala, Senior Managing Director at Compass Lexecon (USA)
Additional information about the conference is available on website.
We are pleased to inform you that sponsorship opportunities for this conference are now open. Sponsoring the Kyiv Arbitration Days offers an ideal opportunity to promote your brand at the conference, and to give it visibility.
Ensure that your organization is visible at one of the most important international arbitration events of the year. Please read the sponsorship opportunities page to learn more about the various level of sponsorship available.
Join UBA for the above event on 10 September at 2pm CEST/ 3pm EEST. Register here.