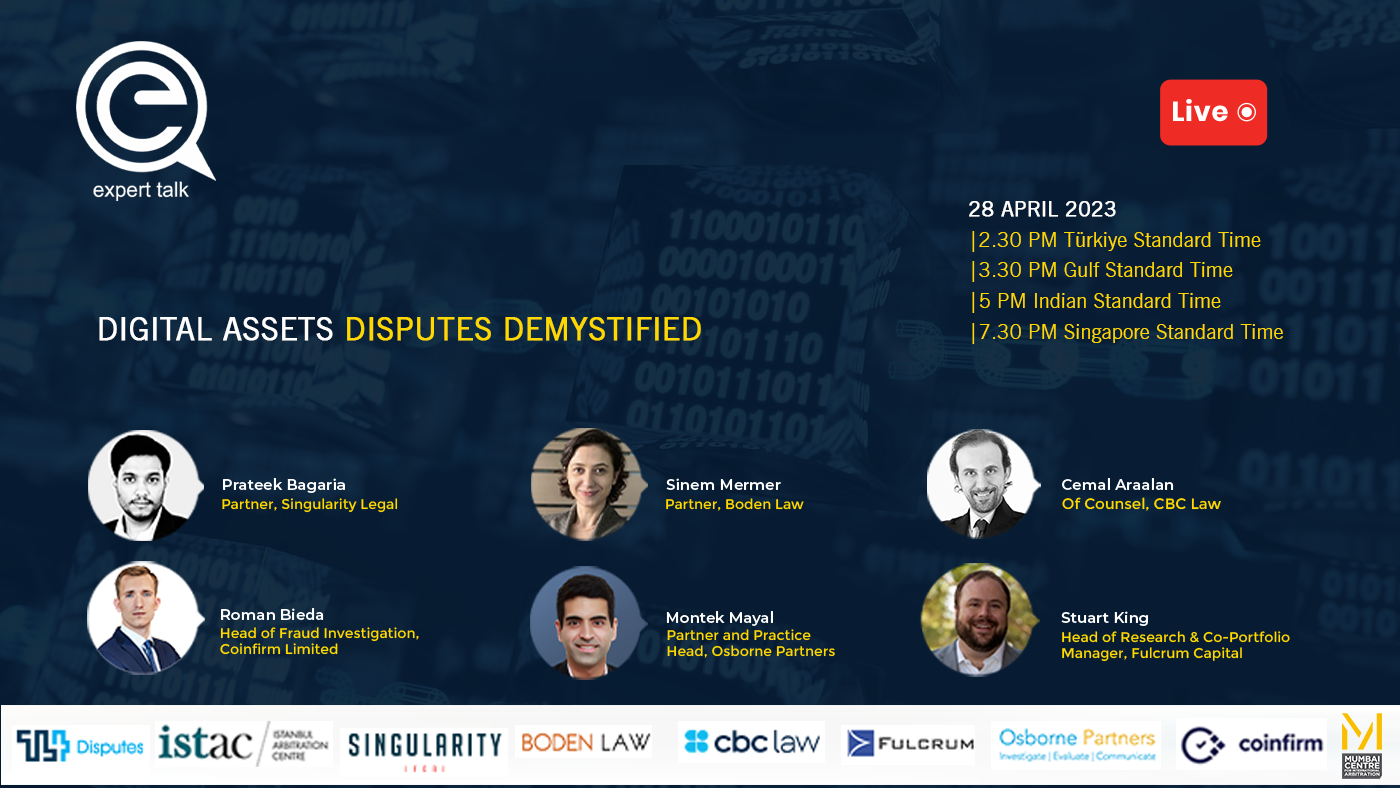 Date
28 April 2023
Expired!
Digital Assets Disputes Demystified
The staggering growth of the sector as well as frauds, bankruptcies and investigations have led to an increase in disputes and regulation in this sector. Digital assets require a unique and different approach as compared to traditional assets with respect to dispute resolution forums, investigation, prosecution, litigation finance, insolvencies, and enforcement.
The webinar will explore the intricacies, best practices and solutions for resolving these disputes related to various digital assets including cryptocurrencies, NFTs, decentralised finance, metaverse, and stablecoins. This discussion will involve an insightful overview of the latest issues, trends and jurisprudence relating to these assets.
Register here.