Date
28 April 2022
Expired!
Time
CEST
13 h 30 min - 14 h 30 min
Delos-Y India Tea Break – 28 April 2022
The Delos-Y India Tea Break took place on 28 April 2022. Its was "Practical Issues in Evidence Gathering and Document Production".
The event featured Kartikey Mahajan (Khaitan & Co.) and Trisha Mitra (LALIVE) as facilitators and Gracious Timothy Dunna (Independent Practitioner), Swagata Ghosh (Shardul Amarchand Mangaldas & Co), Maithili Parikh (Independent Practitioner), Dhritiman Roy (Khaitan & Co.), Anubhab Sarkar (Triumvir Law) and Manasa Sundarraman (Trilegal) as speakers. Short bios and pictures for our speakers and facilitators can be found below. A publication on the topics discussed at the event will follow in due course.
With the support of

ABOUT OUR SPEAKERS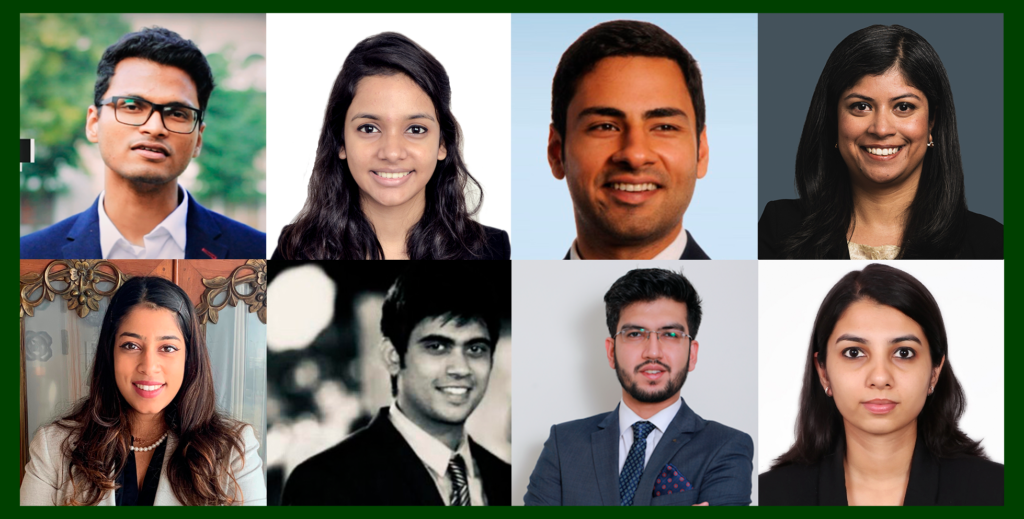 The Speakers in the picture above and their short bios below are presented from left to right and top to bottom in alphabetical order:
Gracious Timothy Dunna is an arbitration and mediation counsel. His practice areas primarily revolve around domestic and international commercial arbitrations (ad hoc and institutional arbitrations of various rules, including SIAC, CIETAC, JCAA, ICADR, DIAC, and ICA. He has acted as counsel and co-counsel in high-stakes, complex, and large arbitration matters relating to building, franchise, sales, joint ventures, license and distribution, power purchase, partnerships, and more, besides various arbitration-related court proceedings. Gracious is also a Board Member of the Society of Construction Law – India (a leading body creating standards in construction law and practice) and the International Task Force on Mixed-Mode Dispute Resolution, which is a combined effort of the College of Commercial Arbitrators, the International Mediation, and the Straus Institute for Dispute Resolution, Pepperdine University.
Swagata Ghosh is an associate in the Dispute Resolution Team at Shardul Amarchand Mangaldas & Co. She graduated from Government Law College, Mumbai in 2018 and was working with the Dispute Resolution Team at Cyril Amarchand Mangaldas for around 3 years before joining Shardul Amarchand Mangaldas & Co. Her practice focusses on commercial litigation as well as domestic and international arbitration. She has represented clients in proceedings before Supreme Court of India as well as various High Courts. She has also represented clients in both institutional arbitrations (governed by the ICC Rules, SIAC Rules) as well as ad hoc arbitrations. She has extensive experience in handling disputes emanating from complex contractual / corporate commercial transactions across various sectors such as infrastructure, shipping, sports, technology, media and entertainment, etc.
Kartikey Mahajan is a Partner in the Dispute Resolution practice group in the Singapore office. Kartikey is qualified to practice law in India, England & Wales (where has rights of audience for all courts) and the State of New York. His practice focuses on international arbitration (both commercial and investment treaty) and commercial litigation with a cross-border element. He appears as an advocate in his arbitrations and has also sat as arbitrator in a variety of matters. Kartikey has experience in representing clients in institutional (including under ICSID, SIAC, ICC, LCIA, HKIAC, AAA and GAFTA Rules) and ad-hoc seated in both common law and civil jurisdictions around the world. aHis experience spans across private equity, energy (oil & gas, and renewable), infrastructure, telecom and media industries.
Trisha Mitra is an Associate in the International Arbitration group of LALIVE (London) LLP. She is dual-qualified as a Solicitor in England and Wales and Advocate in India. She has experience working as counsel and tribunal secretary in commercial and investment arbitrations and advises on litigation proceedings in common law jurisdictions. She has represented clients across diverse industry sectors such as renewable energy, oil and gas, construction, mining, telecommunications, information management and pharmaceutical. She is a member of the Global Steering Committee of the Chartered Institute of Arbitrators Young Members' Group, Founder of the UK Chapter of ENERAP (Energy Related Arbitration Practitioners), Steering Committee of Young Mumbai Centre of International Arbitration and is India representative in the Asia-Pacific Forum for International Arbitration. She is also the Managing Editor of the European Investment Law and Arbitration Review and a peer reviewer for the Dispute Resolution publications of Oxford University Press.
Maithili Parikh is a Junior Counsel at the Chambers of Zal T. Andhyarujina (Senior Counsel at the Bombay High Court and Tenant at Fountain Court, UK), where she practices commercial litigation and domestic and international arbitration. She has an LLB from Government Law College and LLM from Harvard Law School. At Harvard, she focused her studies in international disputes and wrote her LLM thesis in the field of investment arbitration. Maithili is dual qualified in India and New York. She is also the Chief Strategic Officer at Her Forum, a platform and community for women in law.
Dhritiman Roy is a Principal Associate at the NCR office of Khaitan & Co and is part of the dispute resolution practice group. Dhritiman completed his B.A. LLB (Hons.) from Nalsar University of Law, Hyderabad. After law school, Dhritiman joined the Delhi office of Trilegal. He has represented clients in diverse litigations before the Supreme Court of India, various High Courts and tribunals across the country. His primary areas of focus are commercial disputes, arbitration and white – collar crimes. He has assisted and represented clients before various domestic arbitral tribunals and international arbitral tribunals. He has an in-depth knowledge and understanding of commercial arbitrations covering a vast array of issues. He has also successfully assisted clients in proceedings for enforcement of international as well as domestic arbitral awards in India.
Anubhab Sarkar is the Co-Founder & Partner at Triumvir Law practising in the field of international commercial arbitration, investment treaty arbitration and mergers and acquisitions. Prior to founding Triumvir Law, Anubhab worked with several tier 1 law firms in India. Moreover, Anubhab is actively involved in academia and is a visiting lecturer at various law schools, in India and abroad. Anubhab has also co-authored several books/chapters along with eminent legal luminaries on the topic of international commercial arbitration. Additionally, during his law school days, he spent a considerable amount of time working with Prof. Martin Hunter at Essex Court Chambers, it was there where he picked up the niche of international commercial arbitration.
Manasa Sundarraman is a Senior Associate in the dispute resolution practice at Trilegal. Manasa graduated from NLSIU, Bangalore in 2015. Manasa started her career in Cyril Amarchand Mangaldas, Mumbai where she joined the dispute resolution practice and focussed on domestic arbitrations and commercial litigation, principally before the Bombay High Court. After joining Trilegal in 2019, Manasa's focus continues to be arbitration centric (both domestic and international) and also occasionally involves high end commercial litigation matters in courts in Delhi, Mumbai and South India. Manasa regularly works in a wide variety of arbitration proceedings before major arbitral institutions like the Singapore International Arbitration Centre (SIAC), London Court of International Arbitration (LCIA) and also ad hoc proceedings. Her typical focus areas are corporate and commercial disputes arising from M&A, investments, insolvency, construction projects, franchise agreements, and other commercial agreements. Manasa has represented clients across the globe and spanning various sectors including energy, sports, insurance, defence, construction, and technology. She has particular experience in representing intermediaries and other technology related companies before various Indian courts.