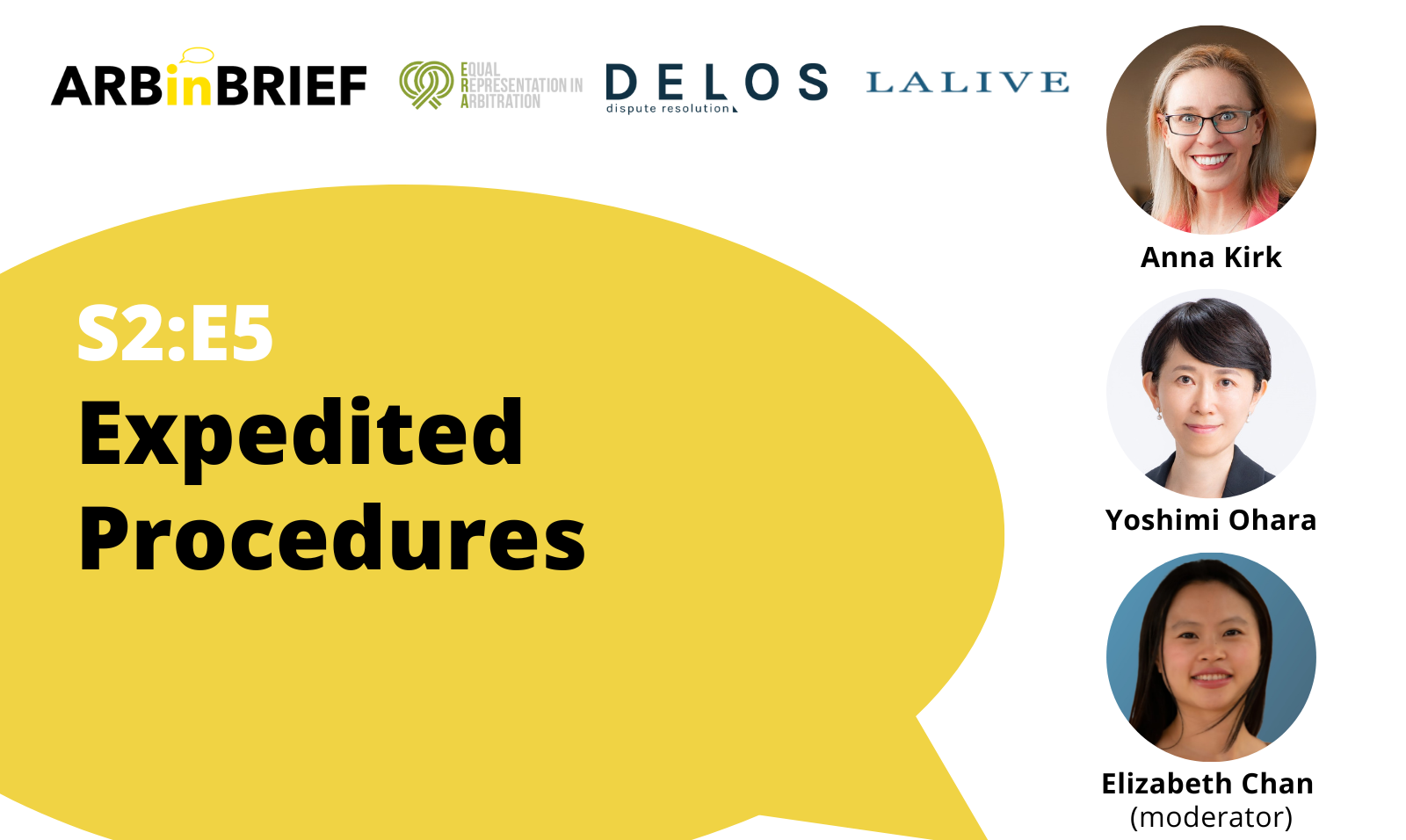 Date
07 December 2022
Expired!
Time
10 h 30 min - 11 h 00 min
ARBinBRIEF – S02E05: Expedited Procedures
Bifurcation, early or preliminary determination, summary disposal, expedited or fast-track procedures – whatever you call it – they involve important procedural choices about which issues to decide, in what order, how, with what evidence, and how quickly.

ARBinBRIEF S2E5 took place on Wednesday 5 December 2022 at 10.30am CET / 5.30pm HKT / 10.30pm NZ. Yoshimi Ohara and Anna Kirk shared their thoughts on expedited and related procedures, with Elizabeth Chan (陳曉彤) moderating.