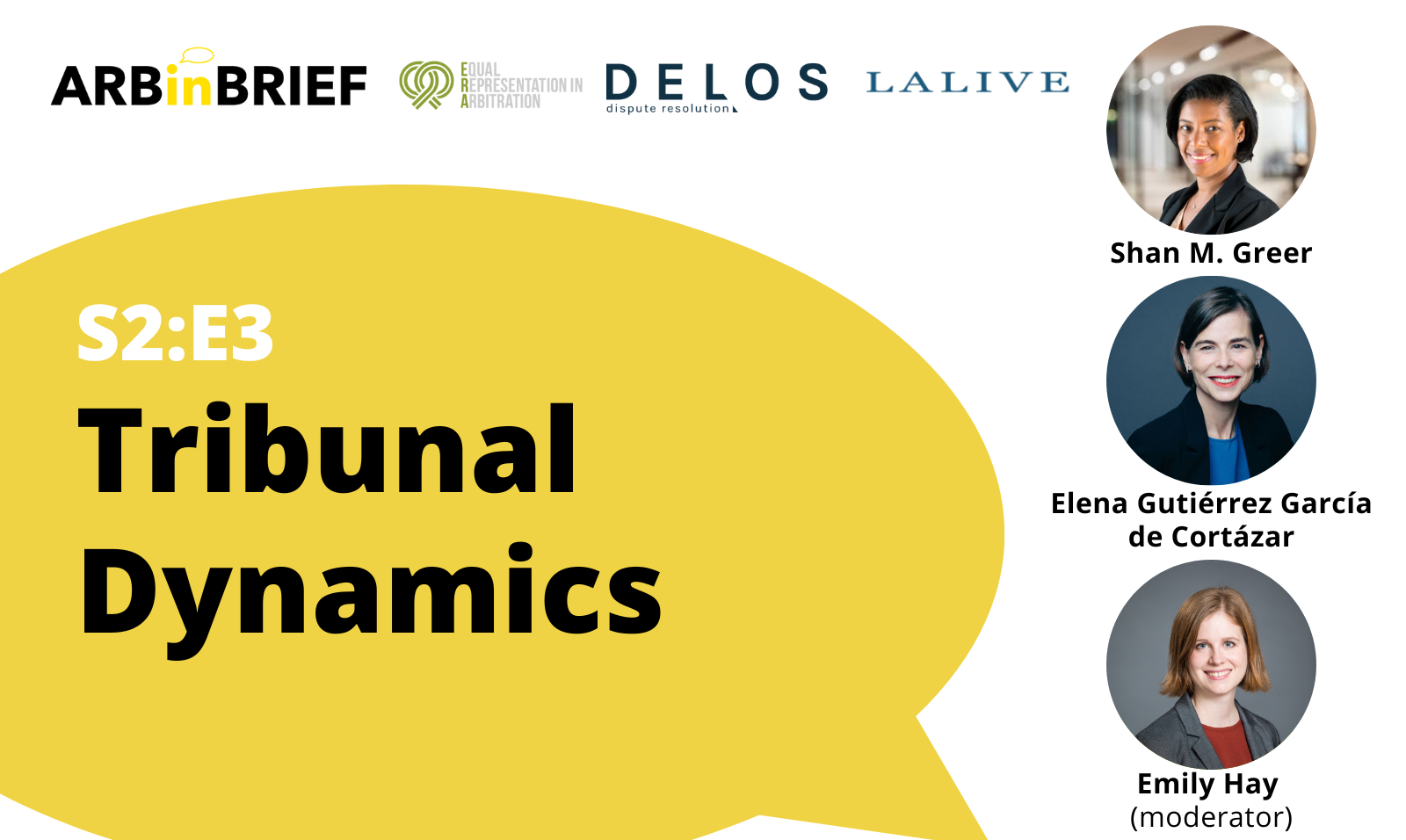 Date
09 November 2022
Expired!
Time
15 h 00 min - 15 h 30 min
ARBinBRIEF – S02E03: Tribunal Dynamics
As an arbitrator, how do you manage tribunal dynamics? What is the best moment for deliberations, and should they be in person or by video conference?
What is the role of a party appointed arbitrator? What to do when you find yourself on a tribunal with a celebrity?
ARBinBRIEF S2E3 took place on Wednesday 9 November at 3pm CET. Elena Gutiérrez García de Cortázar and Shan Greer gave an insider view, with Emily Hay moderating.