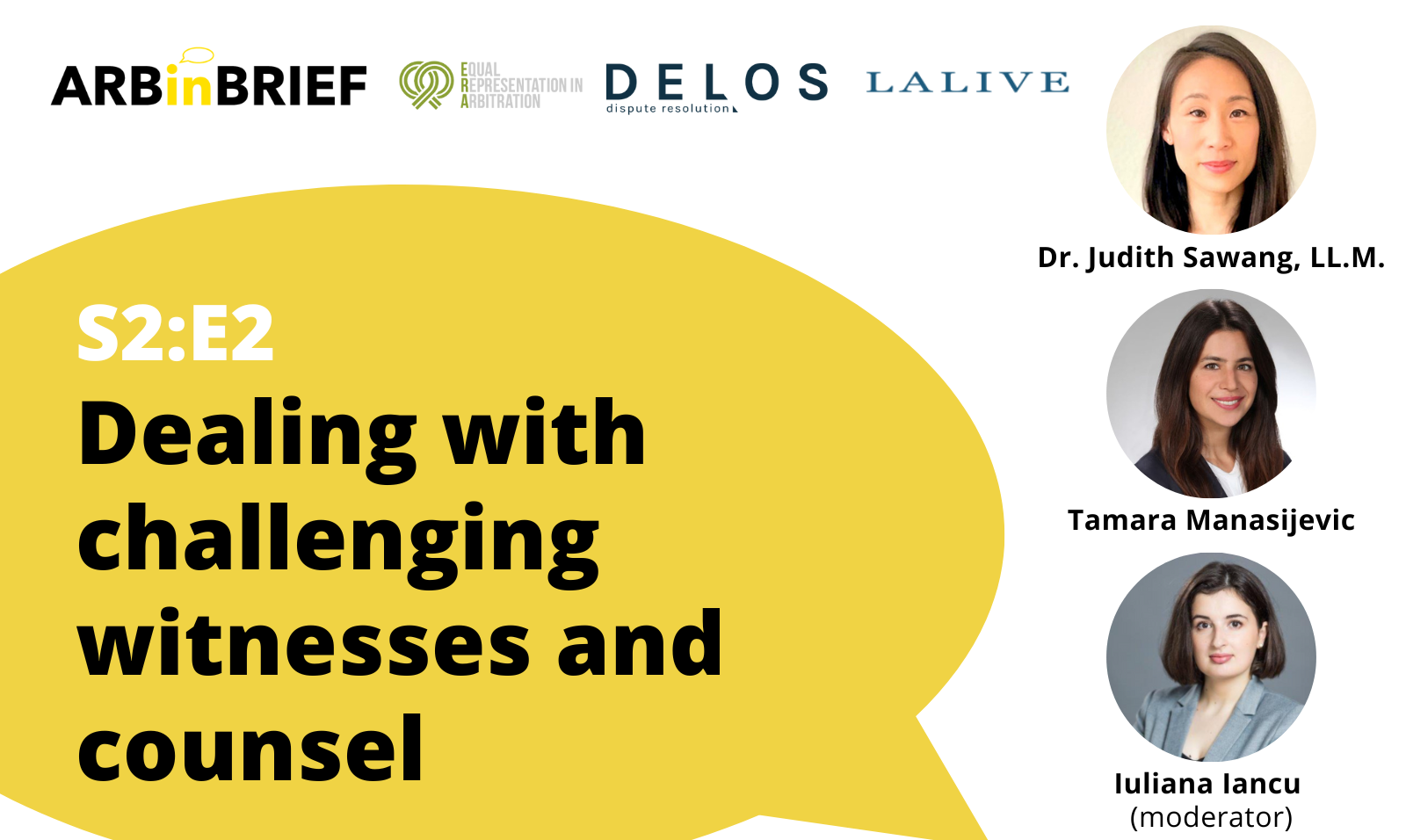 Date
26 October 2022
Expired!
Time
15 h 00 min - 15 h 30 min
ARBinBRIEF – S02E02: Dealing with challenging witnesses and counsel
What is combative behavior by counsel and/or witnesses and where do we draw the line between ethical and unethical behaviour? How to prepare for a hearing as an arbitrator, when faced with hostile witnesses and challenging counsel? What sanctions can an arbitrator take to counter inappropriate and/or unethical behaviour?
ARBinBRIEF S2E2 took place on Wednesday 26 October at 3pm CEST. Dr. Judith Sawang and Tamara Manasijevic discussed these issues, and more, with Iuliana Iancu moderating.