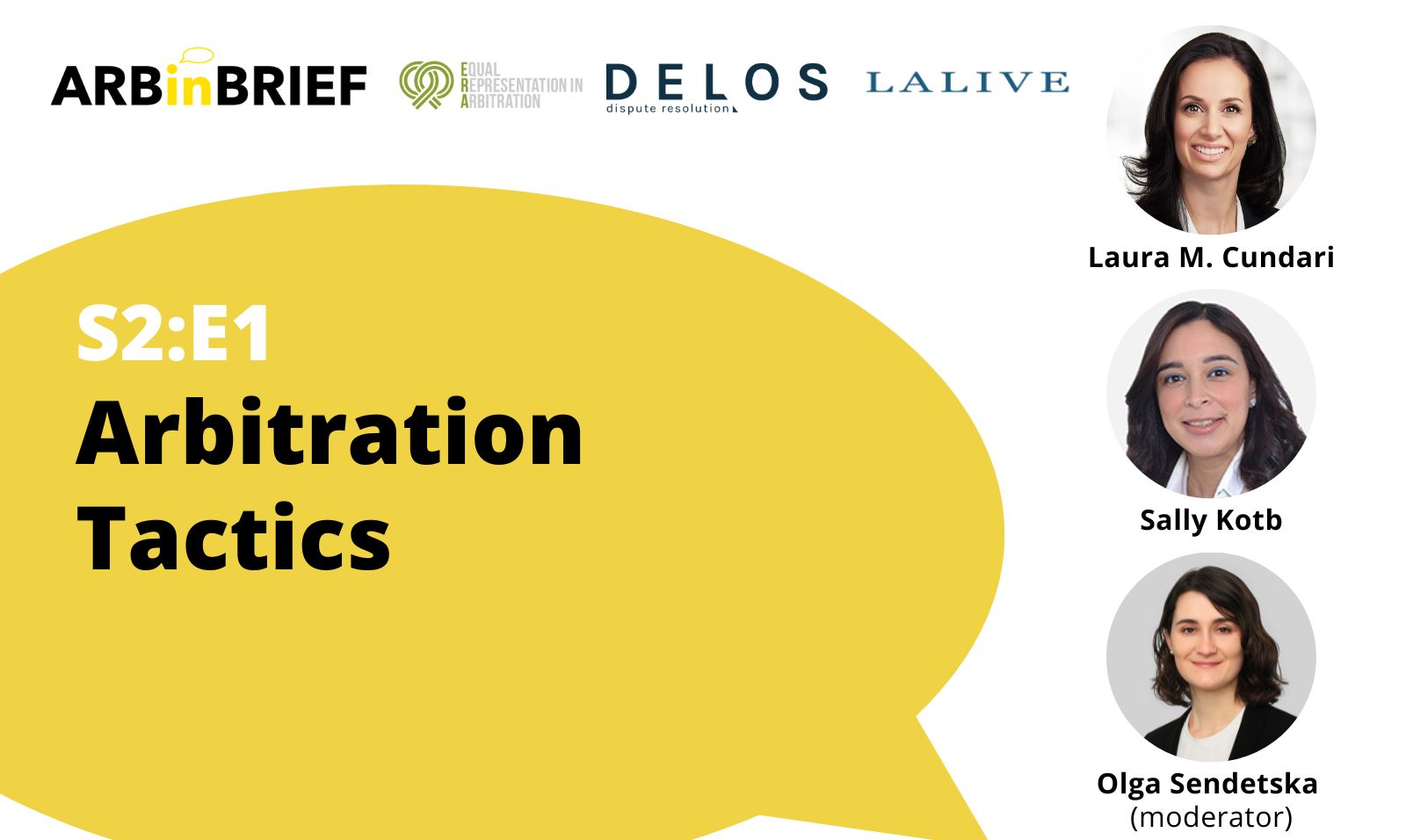 Date
12 October 2022
Expired!
Time
19 h 00 min - 19 h 30 min
ARBinBRIEF – S02E01: Arbitration Tactics
What are arbitration tactics? Are they unique compared to what counsel do in court? What are the limits of what is acceptable as opposed to what hinders the efficiency of the arbitration process?
ARBinBRIEF S02E01 was presented on Wednesday, 12 October at 7pm CEST to Sally Kotb FCIArb and Laura Cundari who discussed arbitration tactics with Olga Sendetska moderating.