INAUGURAL EVENTS SERIES
DUBAI EDITION
HELD ON WEDNESDAY 14 NOVEMBER 2018, AT AL TAMIMI OFFICES

In conjunction with the Dubai Arbitration Week
and with the generous support of Al Tamimi & Co. and Freshfields Bruckhaus Deringer

The Inaugural Events Series provided an opportunity for exchange with the international arbitration community about the Delos approach to arbitration and its emphasis on time and cost efficiency, combined with quality and flexibility.
In Dubai, we put the spotlight on arbitration efficiency in the MENA region, in the light of recent changes to the arbitration legislative and regulatory framework of Bahrain (2015), Jordan (2018), Qatar (2017), Saudi Arabia (2017) and the UAE (2018). A panel of leading practitioners explored to what extent these changes provide opportunities for achieving greater time and cost efficiency in arbitrations seated in the region, concerns surrounding 'due process paranoia' and the prospects for a Delos safe seat in the region.
The event took place as follows, from 5.30pm to 7.30pm. A couple of photos follow.
OPENING REMARKS
Dr Hassan Arab, Member, Delos Board of Advisors; Deputy Managing Partner and Co-Head of Litigation, Al Tamimi & Company
INTRODUCTION TO DELOS
Hafez R Virjee, President and Co-Founder of Delos; Senior Associate, Dechert
PANEL – ARBITRATION EFFICIENCY IN THE MENA REGION
Professor Dr Georges Affaki, Independent Arbitrator
Thomas R Snider, Partner, Head of Arbitration, Al Tamimi & Company
Sami Tannous, Partner, Freshfields Bruckhaus Deringer LLP
Moderator: Amani Khalifa, Principal, Khalifa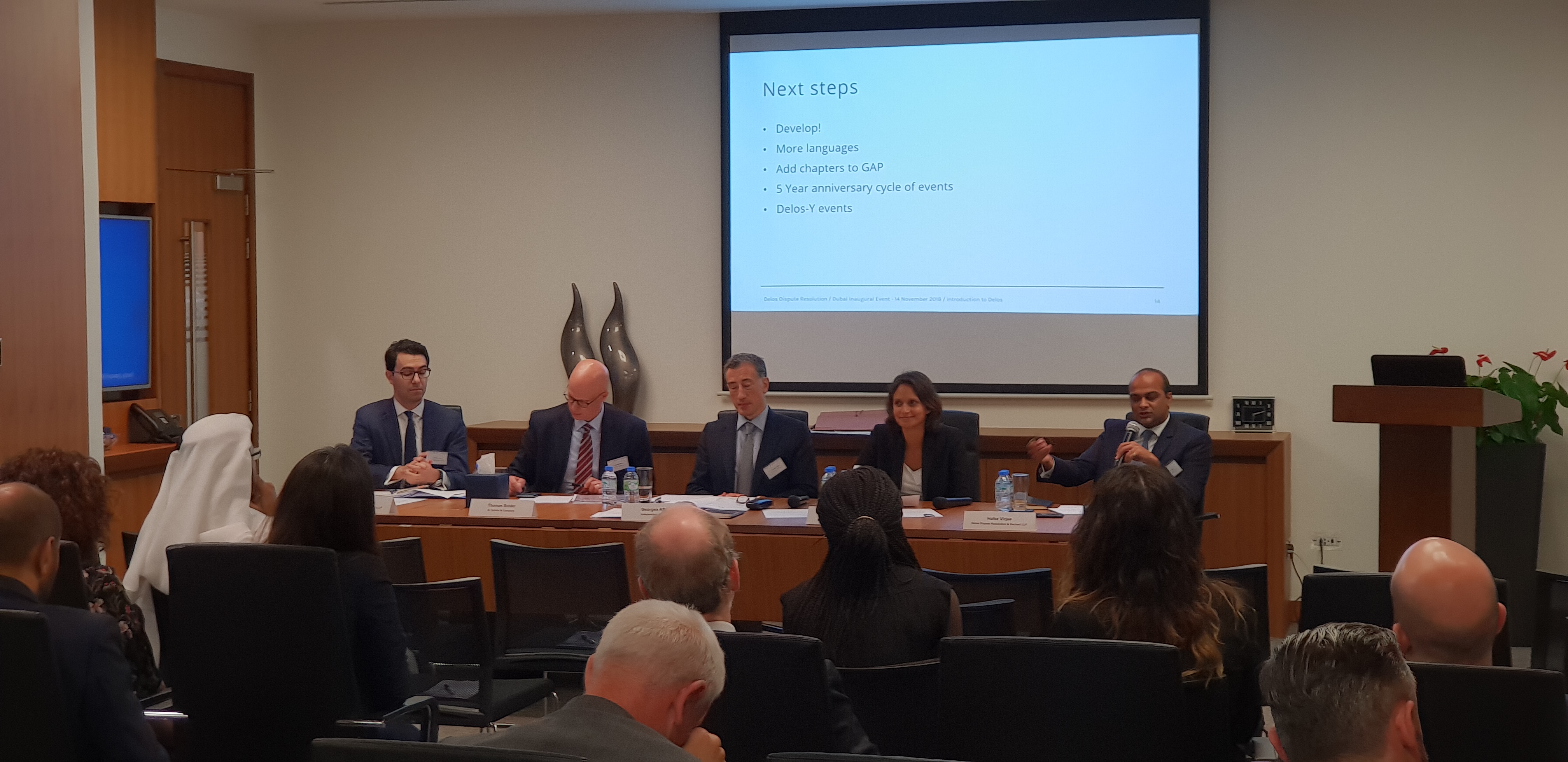 Left: Sami Tannous, Tom Snider, Georges Affaki, Amani Khalifa, Hafez Virjee. Credit: Ravinder Bhullar. Right: Hassan Arab, delivering opening remarks. Credit: Sara Aranjo.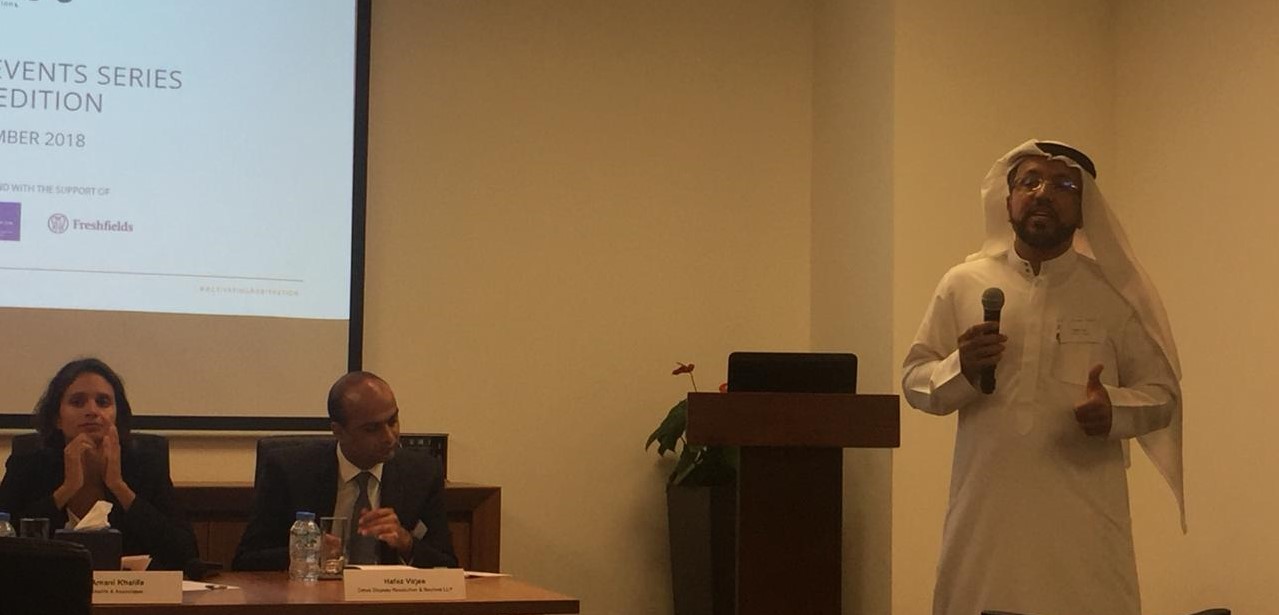 SPEAKER BIOGRAPHIES
Please find below short bios for the speakers at this event (in alphabetical order). For Dr Hassan Arab, as a Board member of Delos, his bio is available on the Board of Advisors page; for Hafez R Virjee, as a member of Delos, his bio is available on the team and committees page.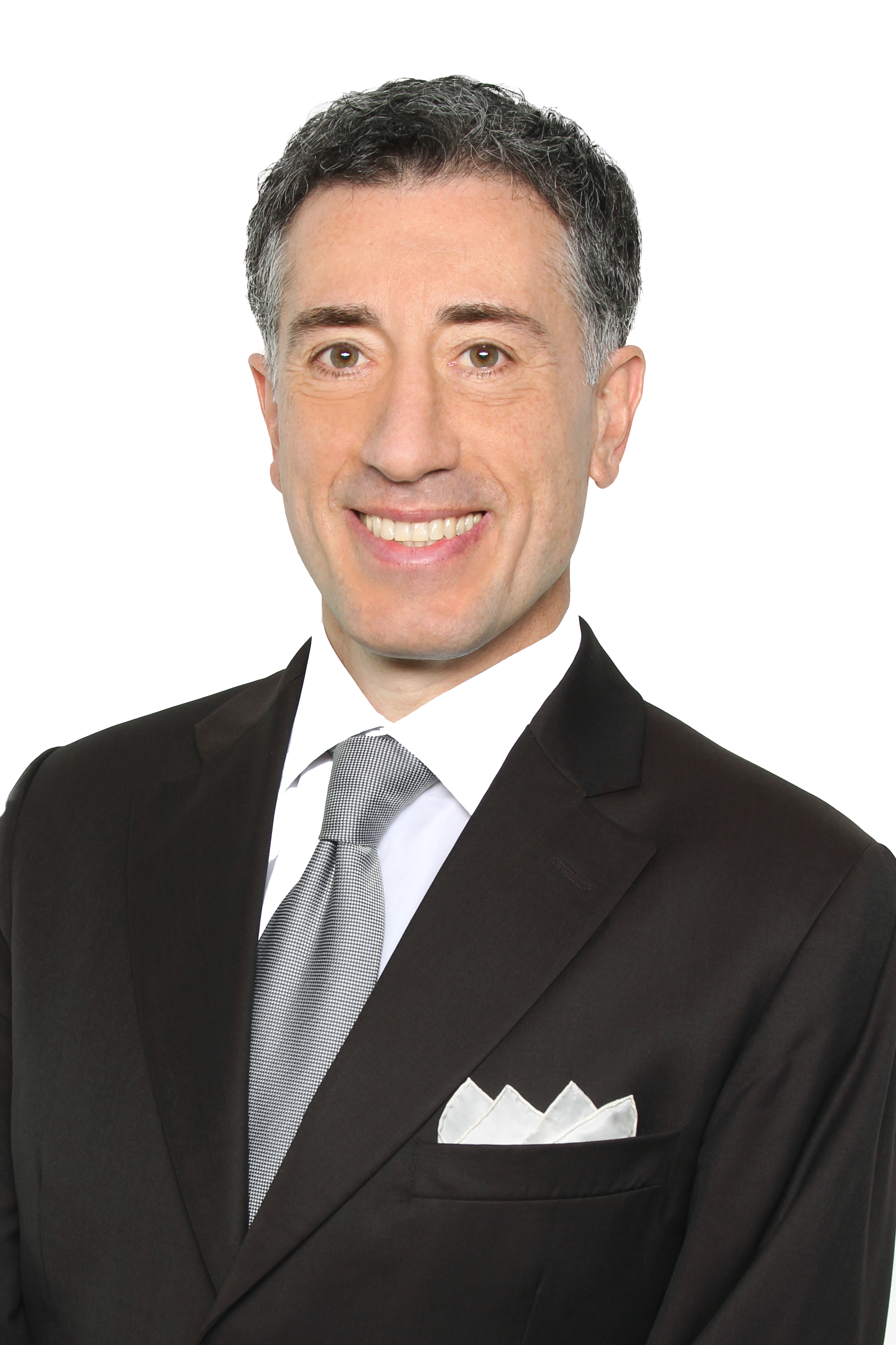 Professor Dr. Georges Affaki
Prof. Dr. Georges Affaki is a Professor of law at the University of Paris II and an Avocat admitted to practice before the Court of Appeal of Paris, France. He is a Chartered Arbitrator, a member of the ICC International Court of Arbitration and of the ICSID Panels of Arbitrators and Mediators. He served as chairman, panel and sole arbitrator in investment and in international commercial arbitral proceedings under the rules of the leading institutions.
Prof. Affaki is a Fellow of the Chartered Institute of Arbitrators and a Fellow of the Australian Centre for International Commercial Arbitration (ACICA). He is consistently ranked by Euromoney in the Guide to the World's Leading Experts in Commercial Arbitration and is listed by Chambers both amongst France's Most in Demand Arbitrators and for his expertise in financial regulation and litigation.
He is Chairman of ICC France Banking Commission and chairs the Legal Committee of the ICC Banking Commission that he founded. Professor Affaki is a member of the Board of Governors of the UNIDROIT Foundation and a Council member of the ICC Institute. He led or participated in several law reforms in transition economies.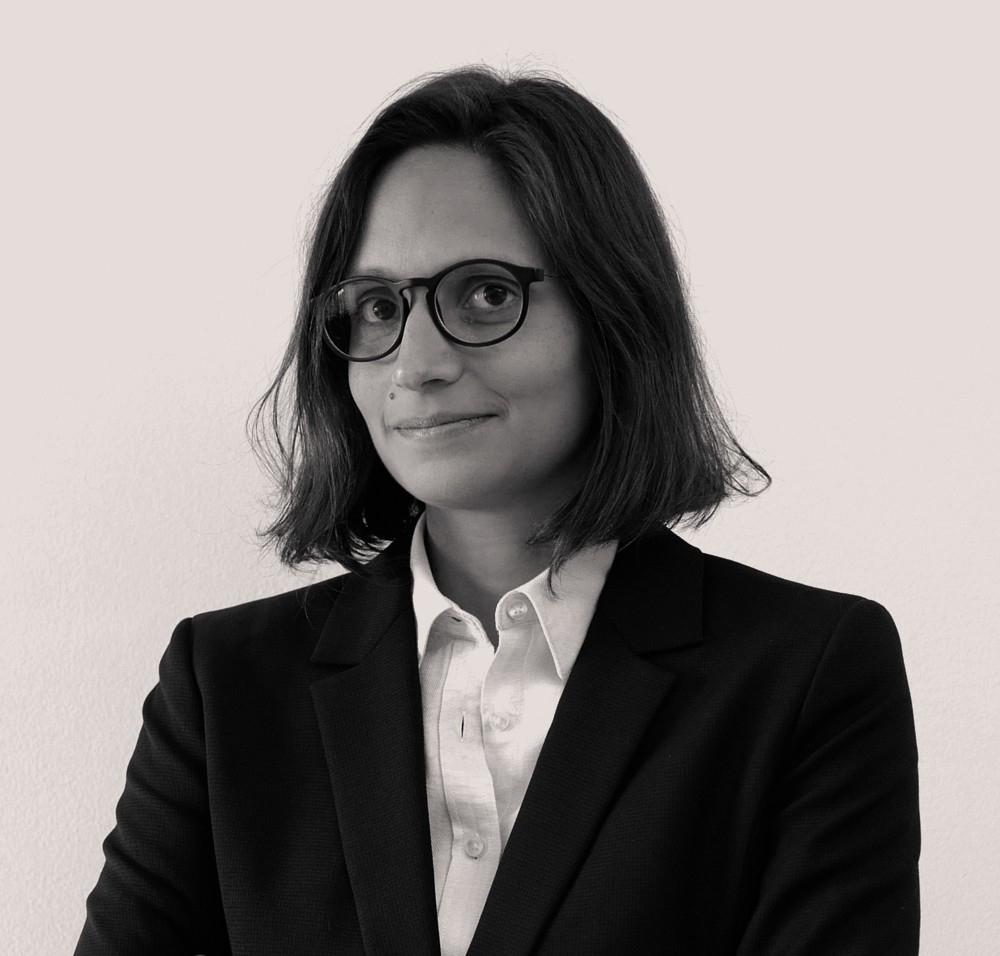 Amani Khalifa
Amani Khalifa is an arbitration specialist. She is a bilingual, dual British/Egyptian national who has combined knowledge of English and Egyptian law. As counsel, she specialises in construction cases. She frequently sits as arbitrator throughout the MENA region.
Amani is also an arbitrator on the Basketball Arbitral Tribunal, an independent tribunal recognised by FIBA, and a CEDR-accredited mediator.
Amani is an officer of the International Bar Association's Arab Regional Forum. Amani read law at Downing College, Cambridge. She is qualified to practice in Egypt, England & Wales and New York State.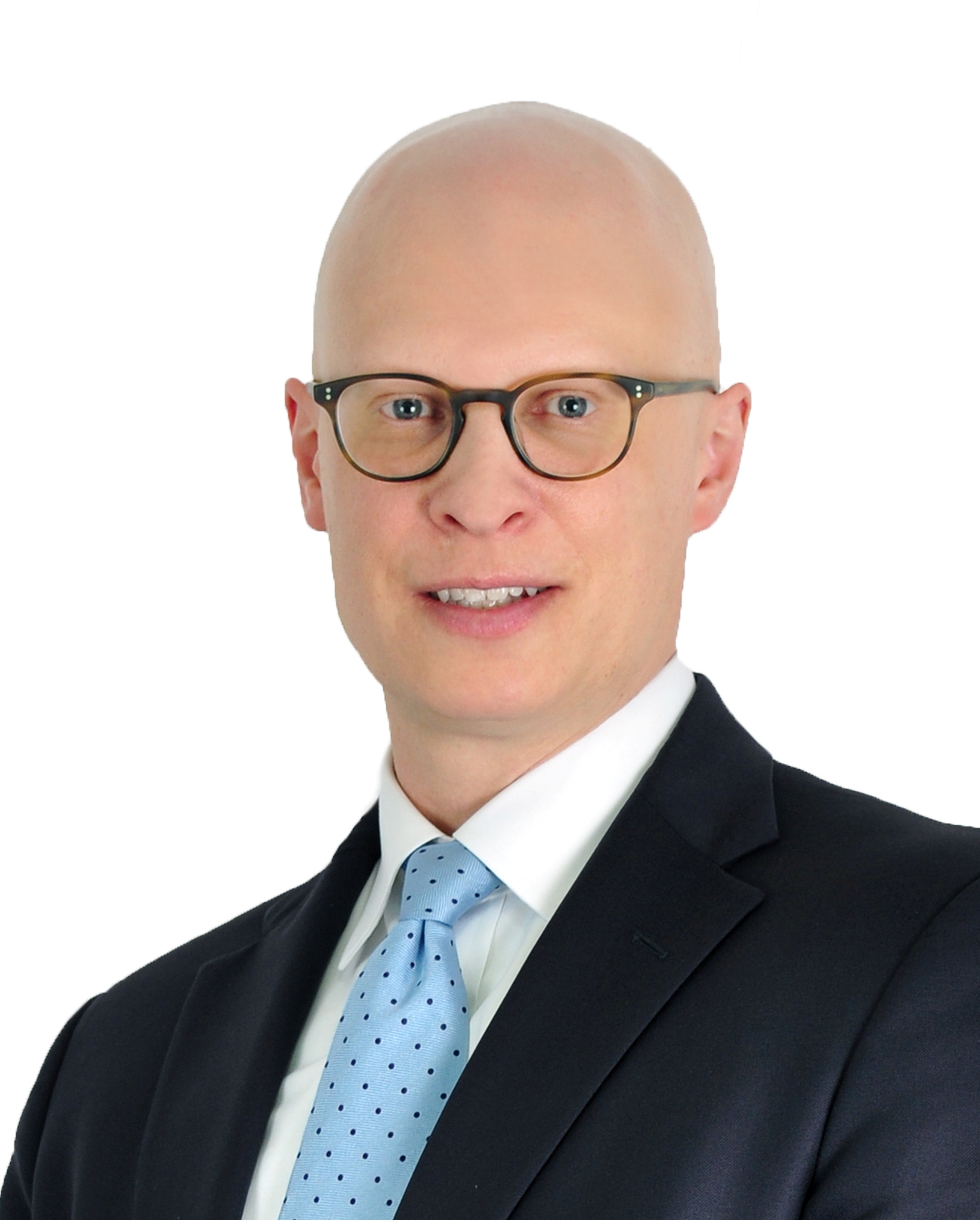 Thomas R Snider
Thomas R. Snider is a Partner and the Head of Arbitration at Al Tamimi & Co. in Dubai.  He has represented corporate entities and sovereign states in a wide range of matters involving international arbitration and other forms of cross-border dispute resolution, including state-to-state arbitration, international commercial arbitration, international investment disputes, and U.S. court litigation. From 2001 to 2009, Mr. Snider was a member of the legal team representing the Government of Ethiopia before the Eritrea-Ethiopia Claims Commission, an international arbitral tribunal that adjudicated claims for loss, damage, and injury arising during an international armed conflict.  In this context, he worked as a resident attorney in Addis Ababa from 2002 to 2004. Mr. Snider has been recognized twice in Who's Who Legal's Future Leaders – Arbitration, a listing of the world's leading international arbitration practitioners under the age of 45.  Before relocating to Dubai, he was a Professorial Lecturer in Law at the George Washington University Law School in Washington, D.C.  He received his B.A. from the University of Notre Dame and his J.D. from Harvard Law School.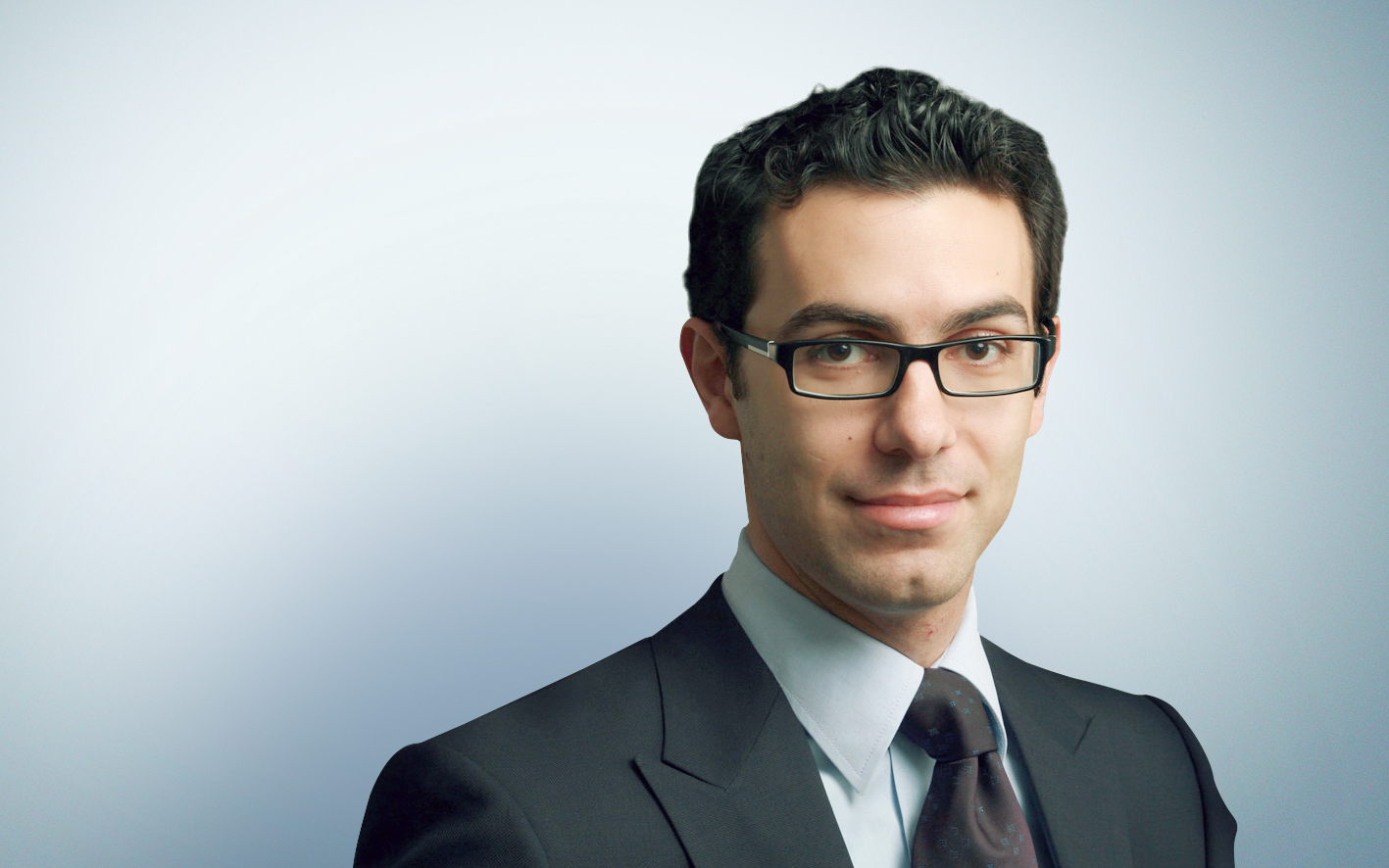 Sami Tannous
Sami Tannous is Partner based in Freshfields' Dubai office.  He is an international arbitration specialist focusing on international commercial arbitration and investor-state arbitration. Sami has represented clients in high-value complex international arbitrations under all major arbitration rules including the ICC, LCIA, DIFC-LCIA, ICSID, DIAC, SCC and UNCITRAL rules, with seats in London, Paris, Dubai, DIFC, Geneva, The Hague and Washington, and also sits as arbitrator.  His practice covers a broad range of industry sectors, including oil and gas, banking, real estate, defence, media, and construction.