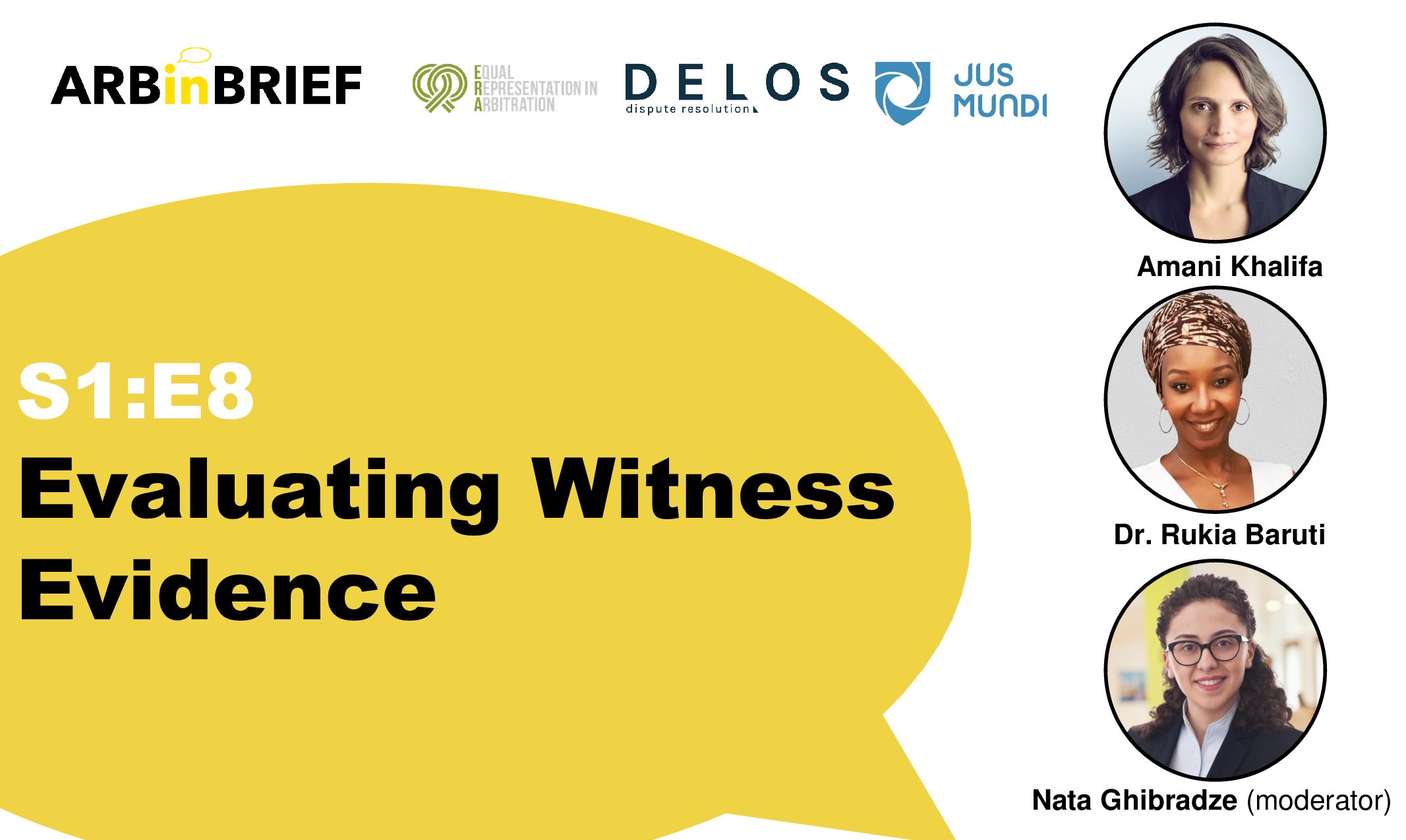 Date
09 February 2022
Expired!
Time
15 h 00 min - 15 h 30 min
ARBinBRIEF – S01E08: Evaluating Witness Evidence
The eighth episode of ARBinBRIEF took place on 9 February 2022 at 15:00 CET where we heard about how tribunals evaluate witness testimony, including if and when fact witness evidence is needed, and what we can do to make fact witness testimony useful and accurate.
In this episode, Amani Khalifa was interviewed by Dr. Rukia Baruti, with Nata Ghibradze moderating.