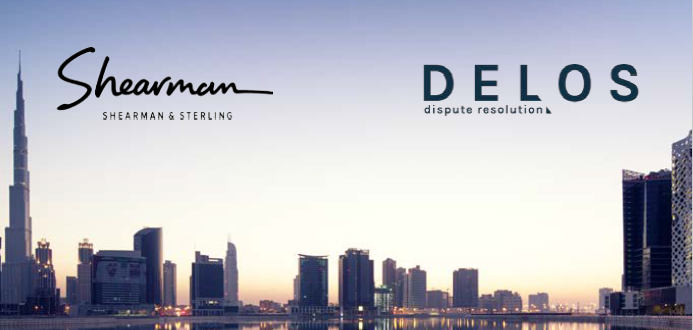 Innovation In Arbitration:
What Does It Take To Promote Useful Change?
Delos and Shearman & Sterling held an interactive seminar and networking reception at The Capital Club to celebrate Dubai Arbitration Week. The seminar discussed what it takes to generate meaningful change through developing and then implementing innovative new approaches to arbitrating disputes.
Speakers: Alex Bevan, Partner, Shearman & Sterling (moderator); Linda Fitz-Alan, Registrar and Chief Executive, ADGM Courts; Lara Hammoud, Senior Legal Counsel, ADNOC; Dr Ismail Selim, Director, CRCICA; Hafez Virjee, President, Delos; and Asli Yilmaz, Counsel, ICC International Court of Arbitration.
Photo credits (c) Shearman & Sterling
DATE & TIME
Wednesday 20 November 2019
3:00–5:00 pm: Seminar – Innovation in arbitration: What does it take to promote useful change?
5:00–6:30 pm: Networking reception
LOCATION
The Capital Club
Gate Village, Building 3
Dubai International Finance Centre