INAUGURAL EVENTS SERIES
PARIS EDITION
HELD ON WEDNESDAY 11 APRIL 2018, AT THE INTERCONTINENTAL HOTEL

In conjunction with the Paris Arbitration Week 2018
and with the generous support of McDermott Will & Emery

The Inaugural Events Series provides an opportunity for exchange with the arbitration community about the Delos approach to arbitration and its emphasis on time and cost efficiency, combined with quality and flexibility.
In Paris, we put the spotlight on the powers of the arbitrators. The Delos Rules of Arbitration require arbitrators to take a proactive approach to the resolution of disputes, and make broad powers available to them for this purpose. The Rules further provide that disputes must be dealt with fairly, expeditiously and at proportionate cost. Professors Pierre Mayer and Maxi Scherer explored the limits to arbitrators' exercise of their powers.
The event took place as follows, from 9am to 11am, and a few photos of the event follow:
OPENING REMARKS
Jacob Grierson, Partner, McDermott Will & Emery, and Thomas Granier, Co-Founder of Delos and Associate, McDermott Will & Emery
INTRODUCTION TO DELOS
Hafez R Virjee, President and Co-Founder, Delos; Senior Associate, Dechert
POWERS OF THE ARBITRATOR: HOW FAR IS TOO FAR?
Professor Pierre Mayer, Independent Arbitrator; Founding Advisor to Delos
Professor Maxi Scherer, Special Counsel, Wilmer Cutler Pickering Hale and Dorr; Chair for International Arbitration, Dispute Resolution and Energy Law, Queen Mary, University of London; General Editor, Kluwer Journal of International Arbitration; Co-Chair, Delos Guide to Arbitration Places
Download the flyer for the event | Find out about our other Inaugural Events.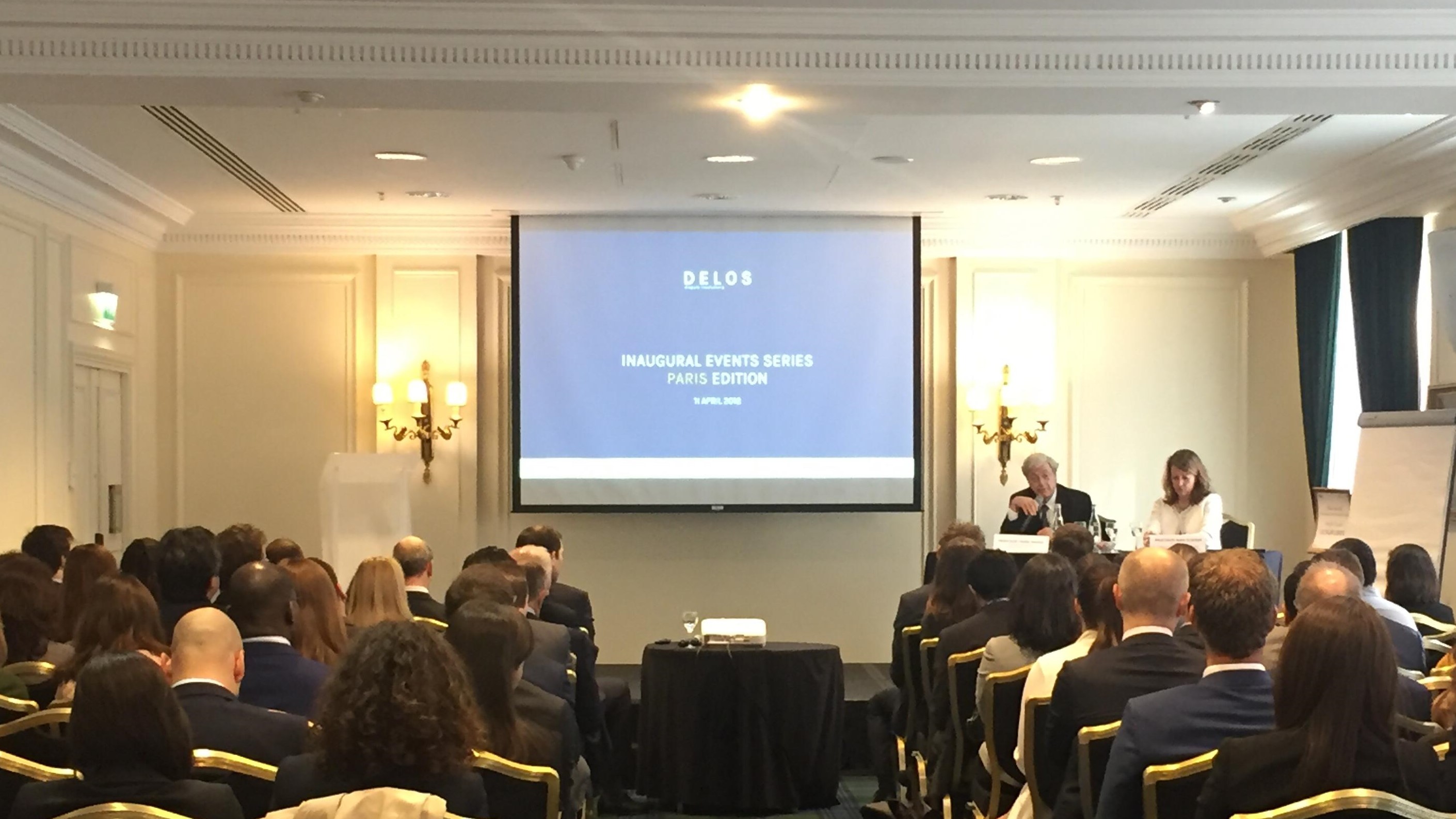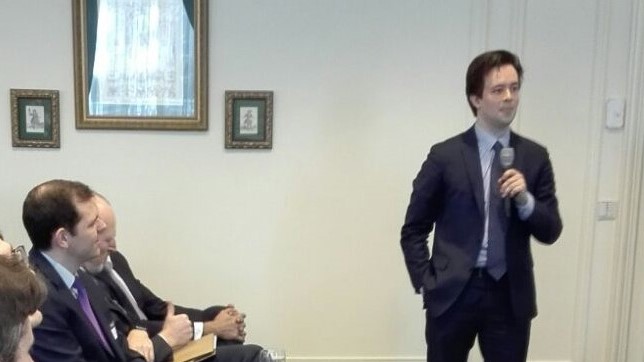 Top row: Professors Pierre Mayer and Maxi Scherer discuss arbitrator powers. Second row: opening remarks by Jacob Grierson (right); panel introductory remarks by Thomas Granier (left). Left: introduction to Delos, by Hafez R Virjee.
Photo credits: top left, McDermott Will & Emery; right, Victor Bonnin; all others, Delos Dispute Resolution.